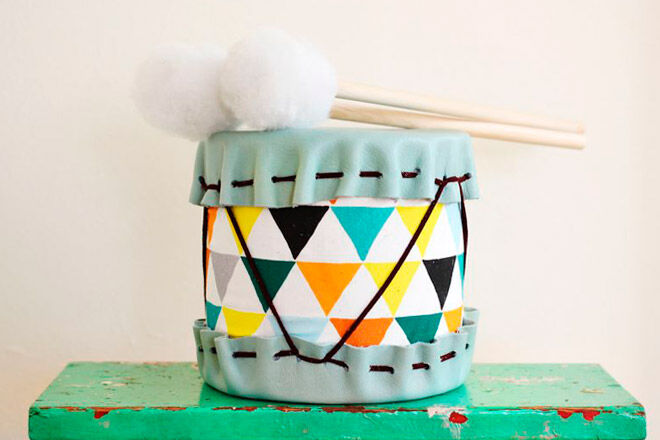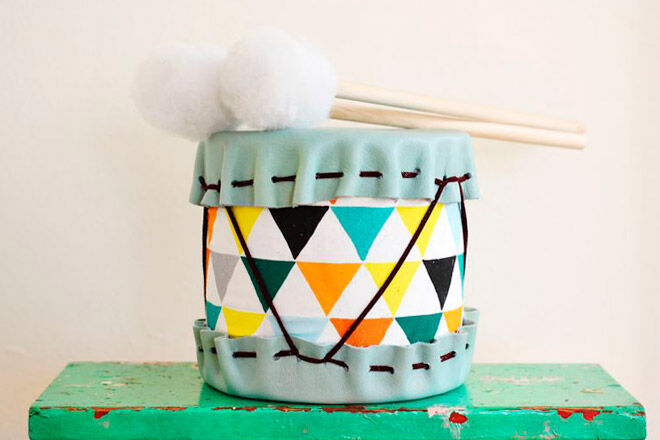 Ah… Music, sweet, music. Whether your baby is shaking a rattle to their own beat or your school kid is banging a drum you can hear down the street, music is a brilliant way for your tyke to express themselves.
And the great news is that you don't need flashy instruments to create that rockstar experience. In many ways, DIY musical instruments are even better than the real thing – because they're fun to make and play.
Here are 14 musical instruments you can create at home and rock around the clock with your tot.
Hey, little tambourine fan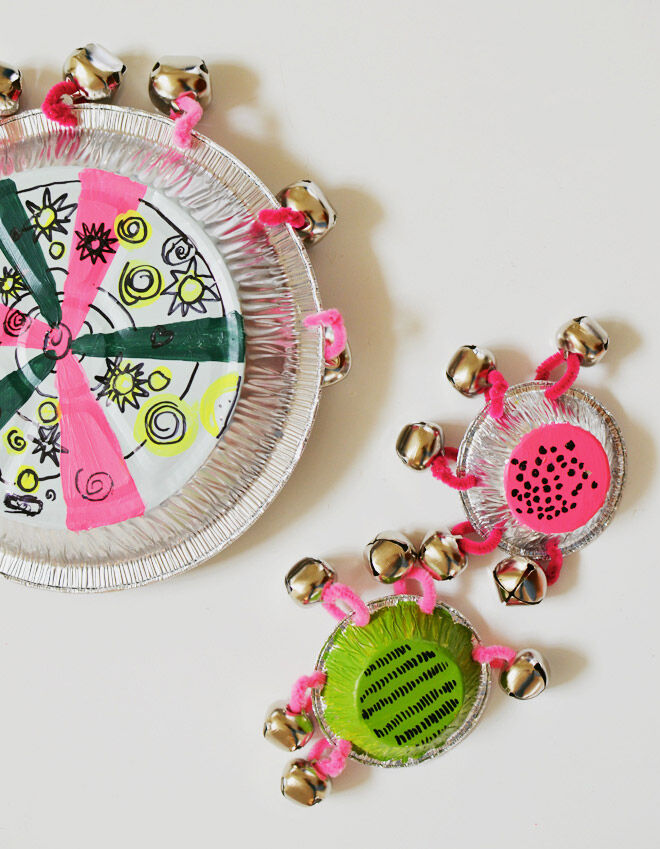 A tambourine is a great introduction to music and these pie pan tambourines are a great excuse to eat pie! With two sizes to choose from, your mini maestros will be into this craft with bells on. (via Cakies)
String together a tune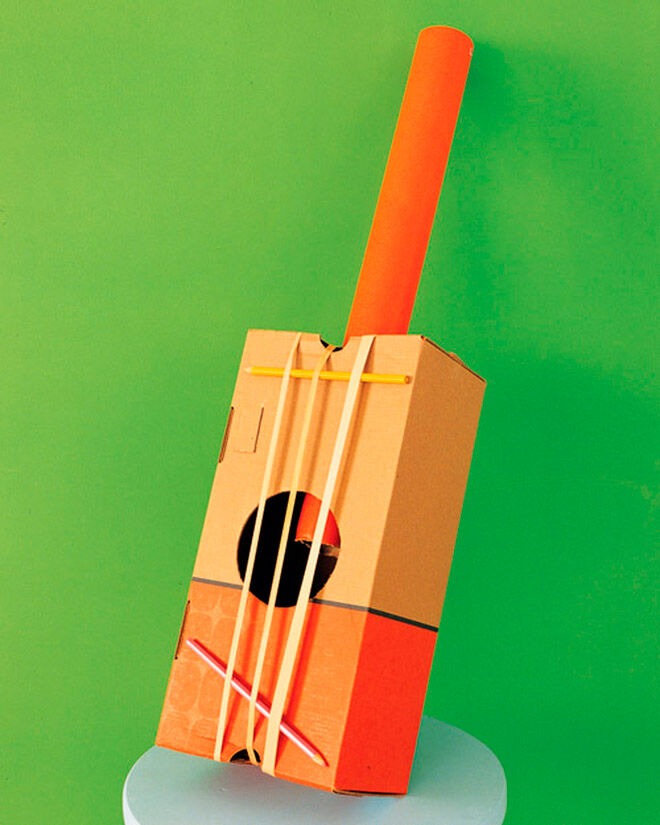 This shoe box banjo is a great opportunity for your sprout to work on their Southern twang. Pick their favourite colours and let the show begin! (via Martha Stewart)
You spin me right round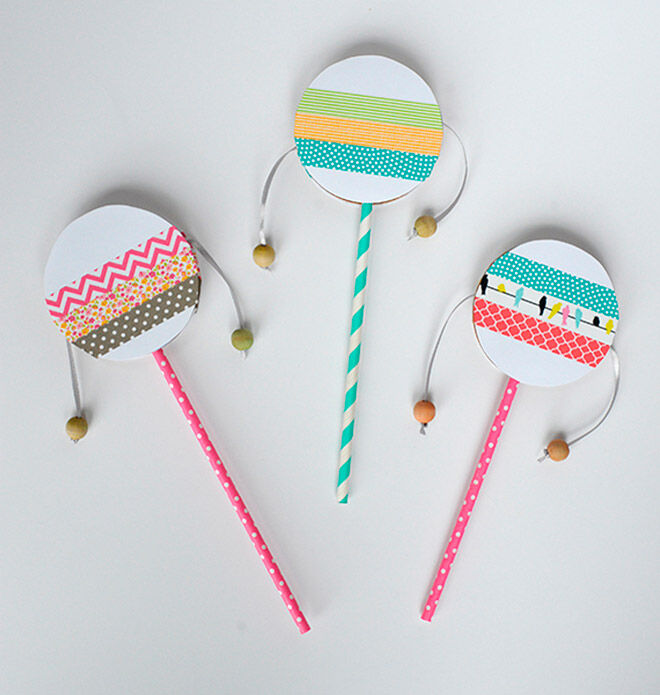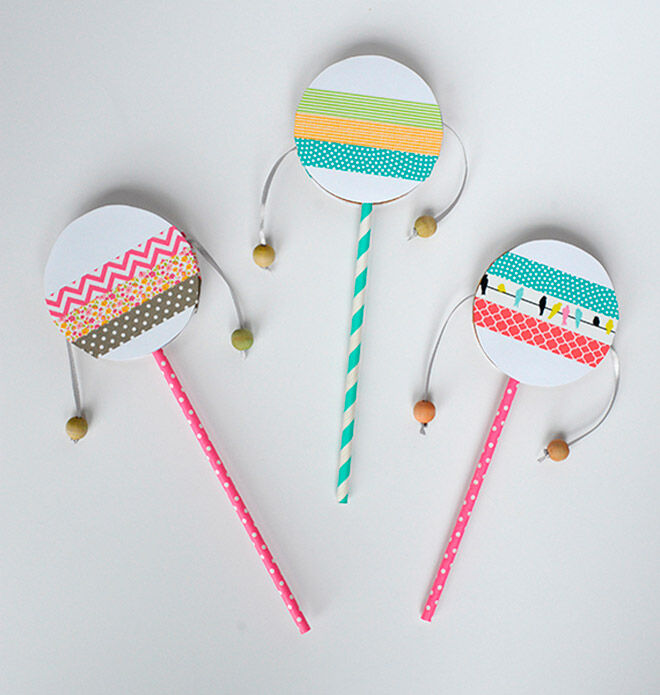 These DIY spin drums are a fab way to keep the kids busy at a party and they're in tune as a party favour too. Hip, hip and hooray! (via Julep)
Rainbow on a stick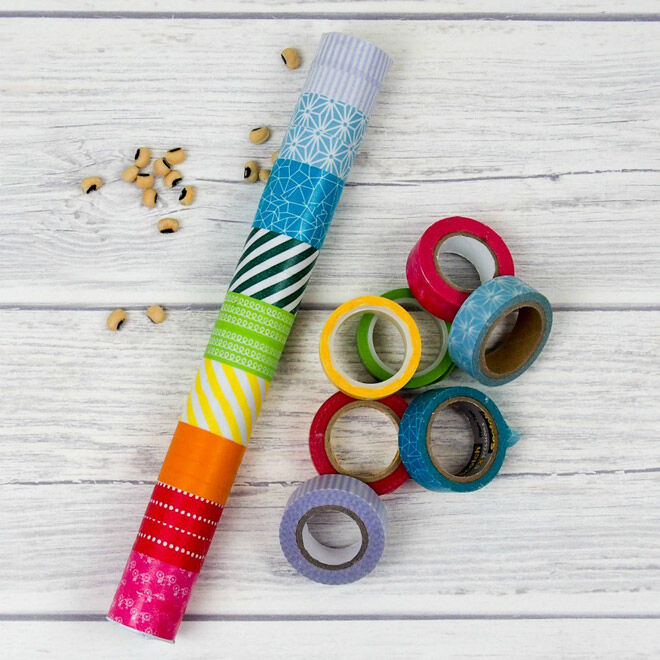 Washi tape rain sticks are full of beans, just like your kidlet – which makes them a perfect match for rain dances, sun prances and random moves in between. (via Mum in the Mad House)
Egg-cellent maracas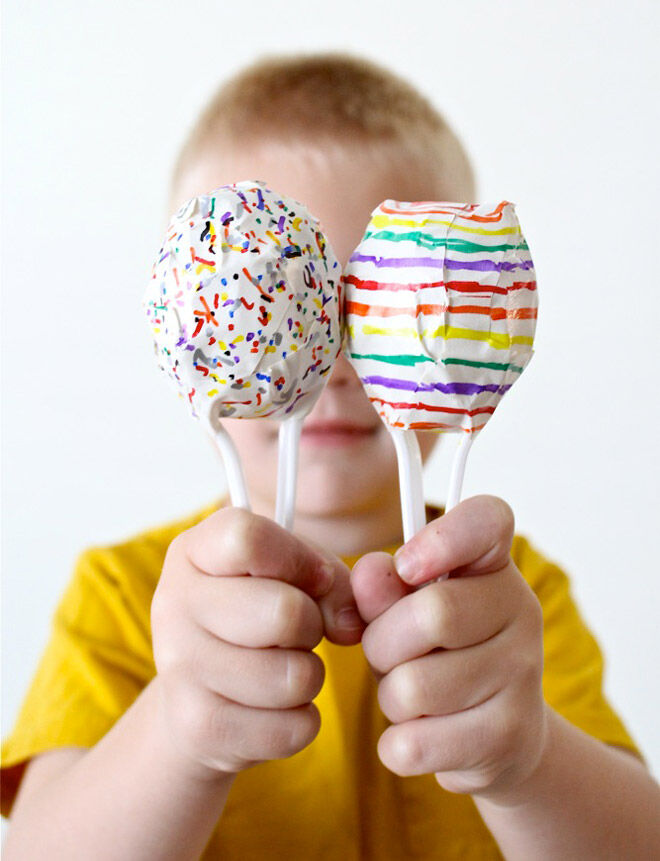 An egg and spoon race is one thing, but these egg and spoon maracas are music to our ears. Crack out any design your mini-mite likes. (via Made Everyday With Dana)
A top pick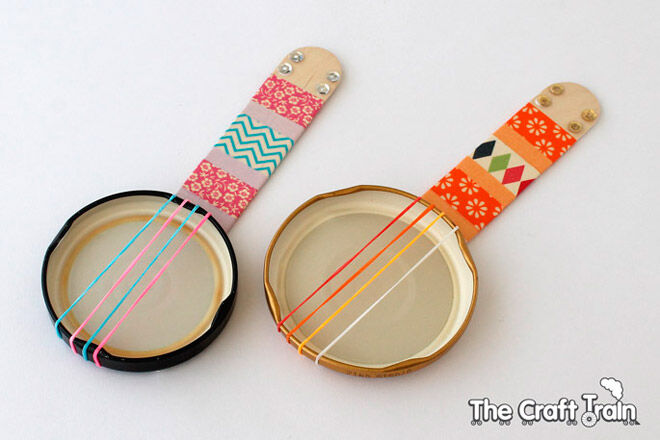 These mini lid banjos will strike a chord with your kiddo. They're quick, easy, pretty and give old jam jar lids an encore. (via The Craft Train)
All the colours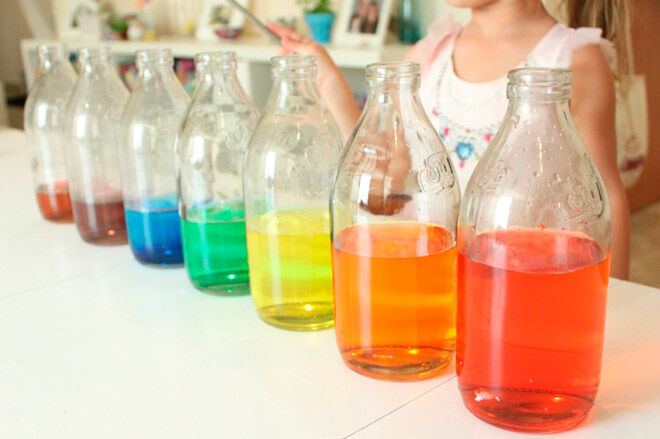 A rainbow water xylophone is a beautiful thing. And whether you use glass or plastic bottles, this bright idea will keep mini-musos busy. (via Mama.Pappa.Bubba)
Go bonkers for bongos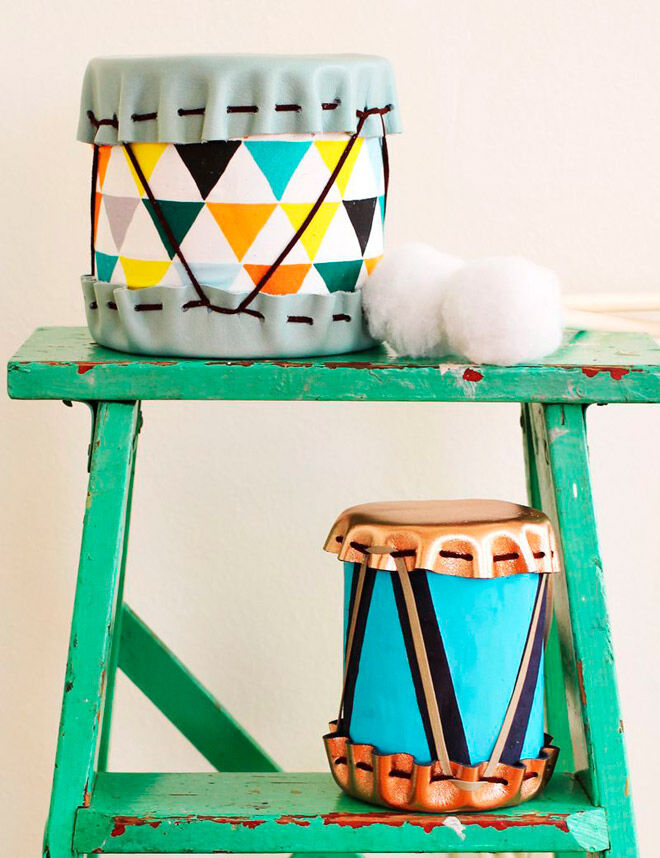 These DIY drums are almost too gorgeous to play. Almost. We love how the leather skins bring a touch of metal to the line-up. (via A Beautiful Mess)
Click, clack, front and back!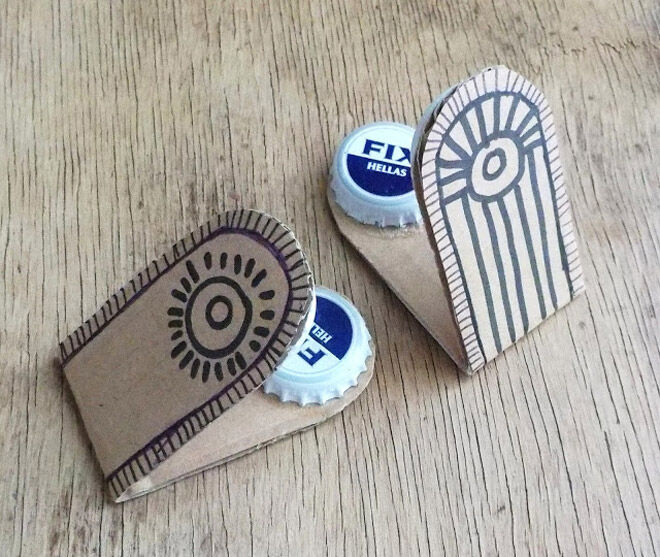 These kids' castanets are simply cool and will click with the young-ish crowd. Just make sure the sharp edge of each bottle cap is stuck down super well. (via One Perfect Day)
On the fringe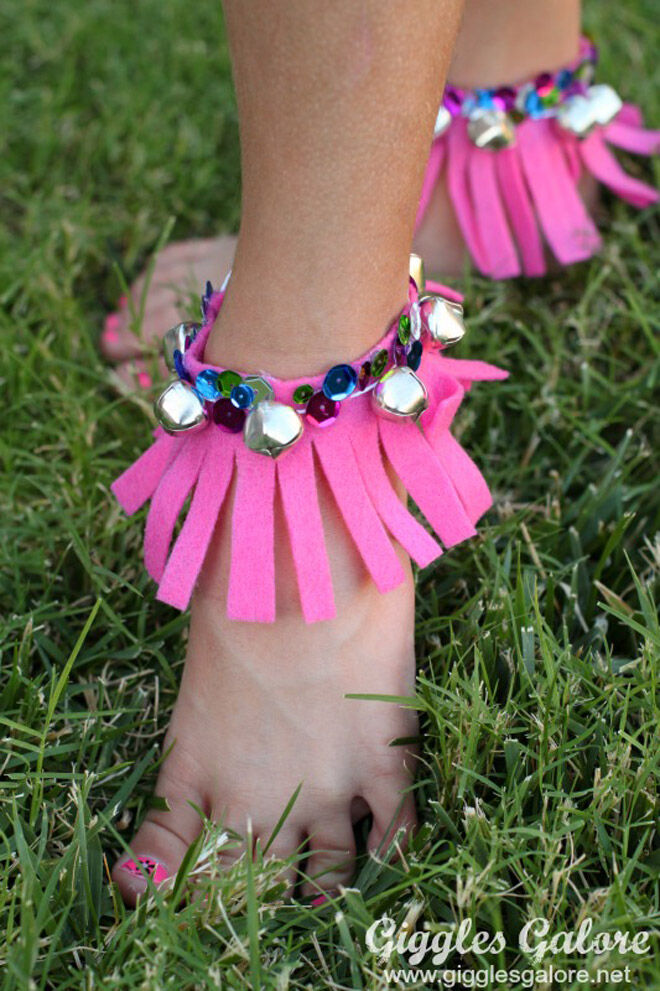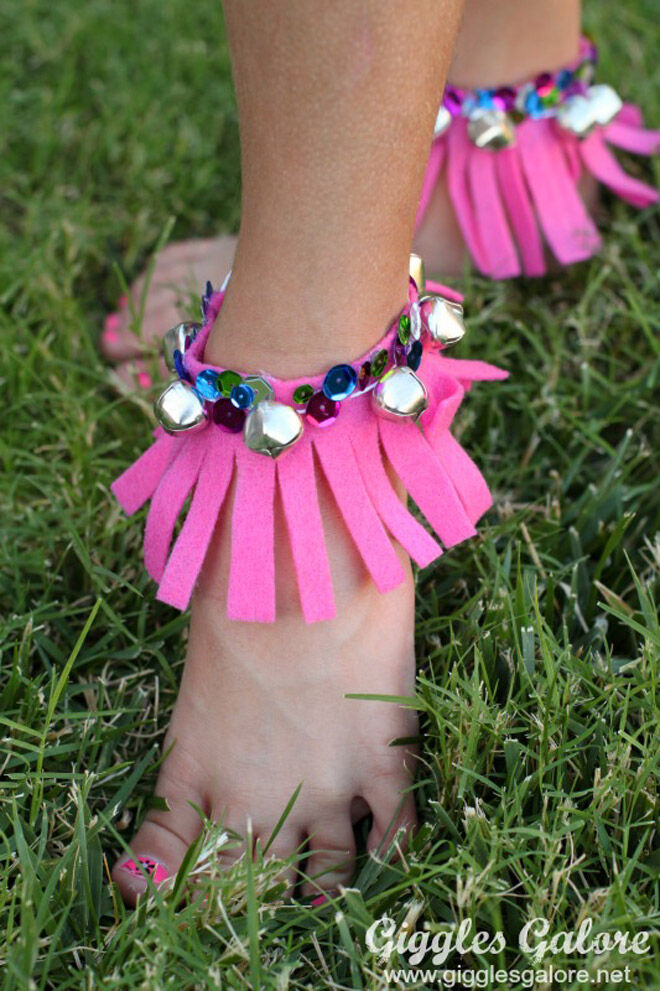 Put your right foot in and shake it all about! These fringe musical anklets are sparkly, jingly and all kinds of fun. (via Giggles Galore)
Fab for little folk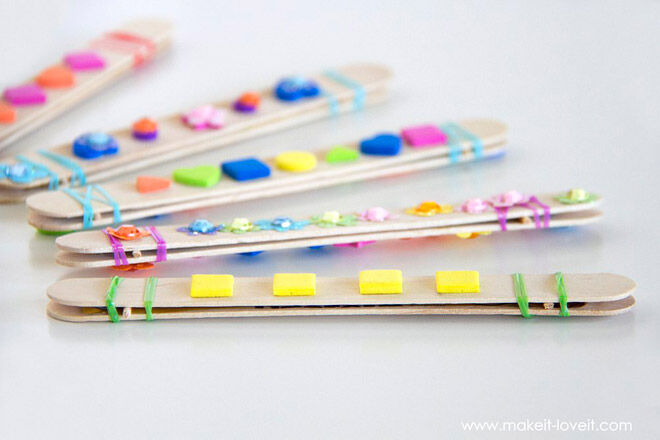 Start with a craft session, then segue into Bob Dylan impersonations with these folksy paddle pop stick harmonicas. (via Make It & Love It)
A wall of sound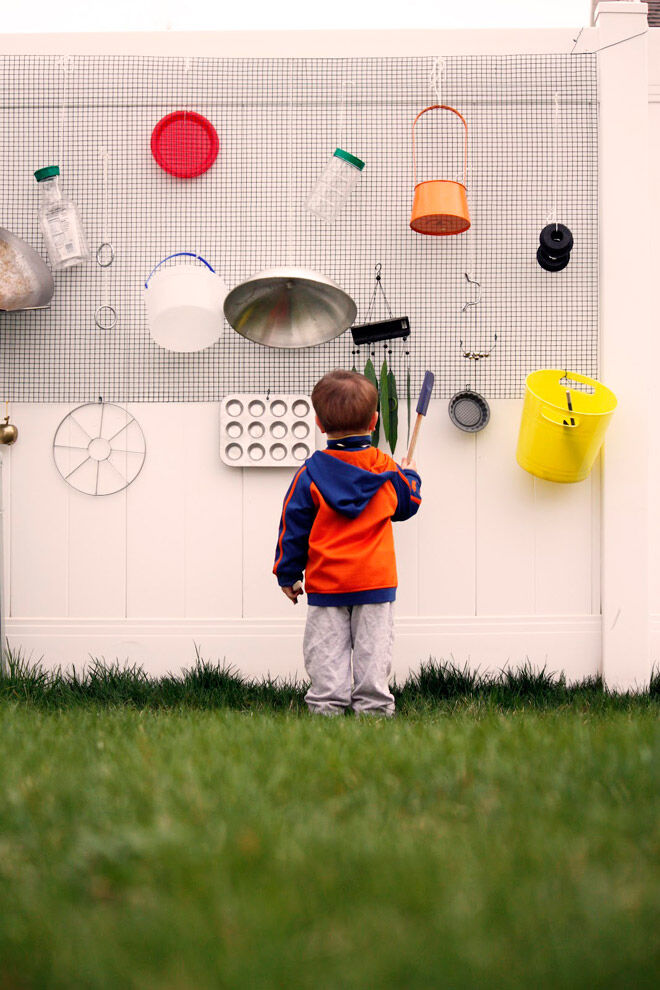 A music wall is a great way to upcycle stuff and give your one-kid-band a performance space. Hang up everything from jugs and bells to coconut shells, then pass your tot a spoon so they can get tap-happy! (via Or So She Says…)
March to their own beat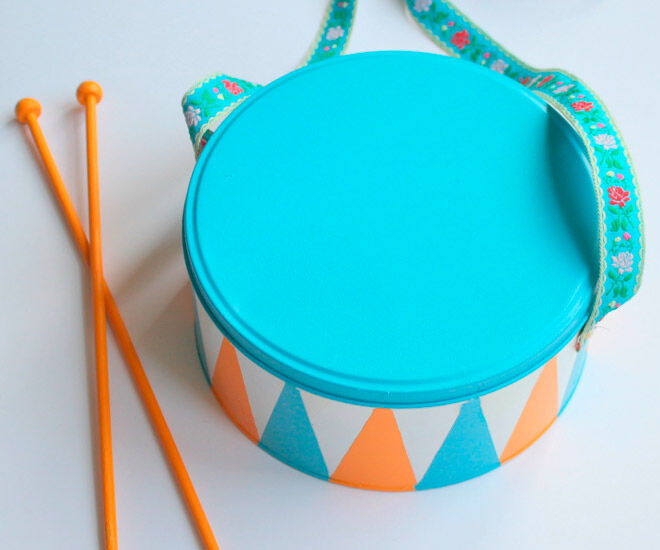 For music on the move, make a bang with this marching drum. Your little drummer boy/girl will be pleased as punch with their noise machine, we mean, instrument! (via Little Button Diaries)
Air guitar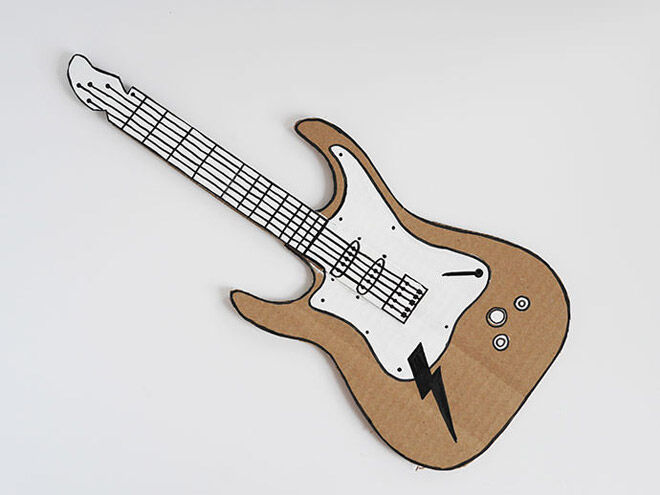 And if you're looking for some quiet time, then how does this cardboard electric guitar sound? It's time for a mock concert (not to be confused with a rock one!). (via Handmade Charlotte)
---
FIND MORE:
 DIY projects to make with kids
  21 clever ways to get creative with cardboard
 14 ways to upcycle old toys back to life
 16 cool makes with old winter woolies