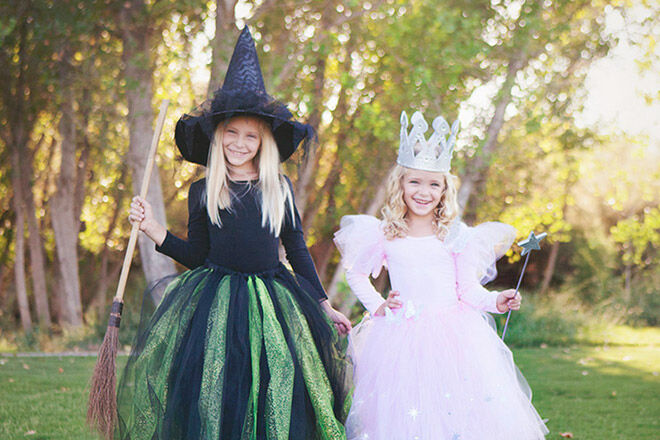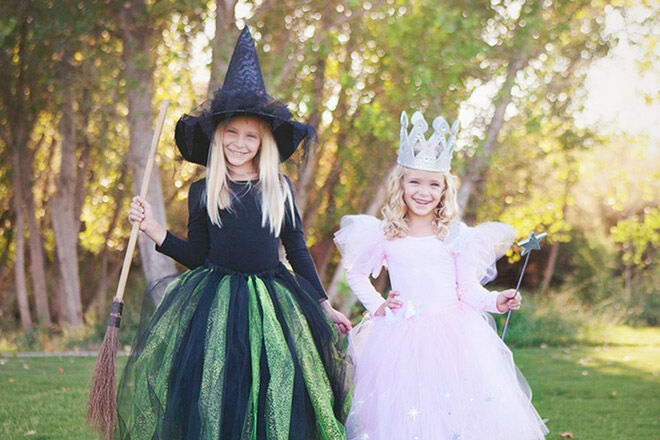 Bubble, bubble, toil and trouble, we need a costume on the double!
Dressing up for Halloween is a real treat, and it's twice as fun if you step out in a costume made for two. Whether you're carrying a baby, chaperoning an older kiddo or letting siblings show you how it's done, it's frightfully fun to pair up when you dress up.
Here are 18 Halloween costumes for 'double trouble' fun. And if you've got a larger group – the more, the merrier! Or should that be scarier?
A sweet idea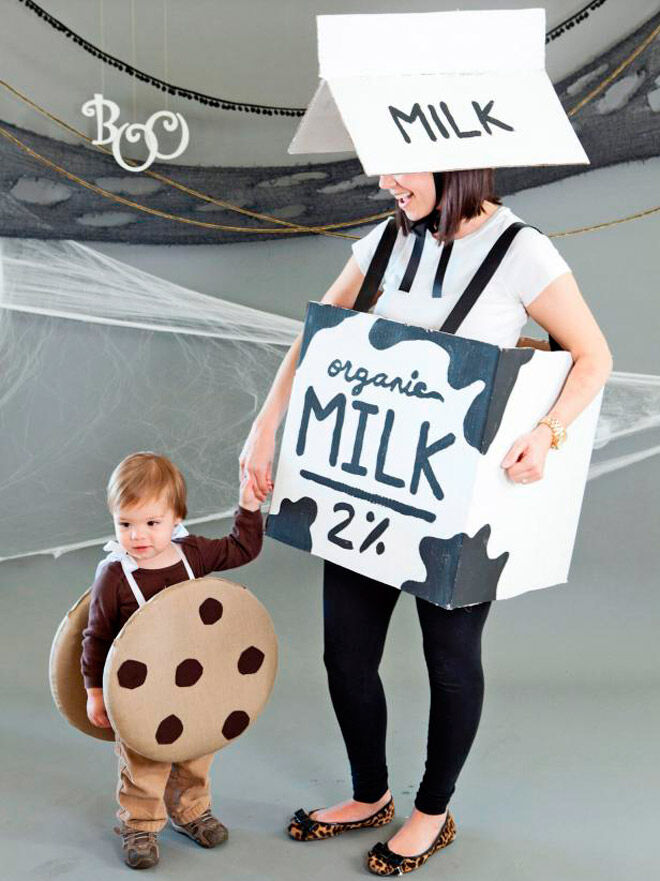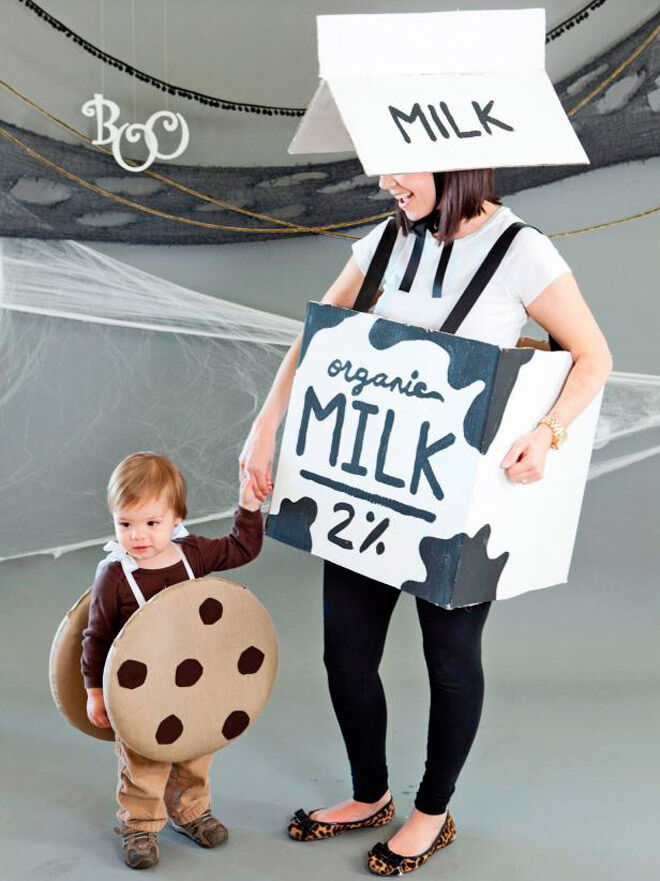 Yummo… This DIY milk and cookies costume looks good enough to eat. Just dunk some creativity into craft materials and your Halloween costumes are served! (via HGTV)
Creepy crawler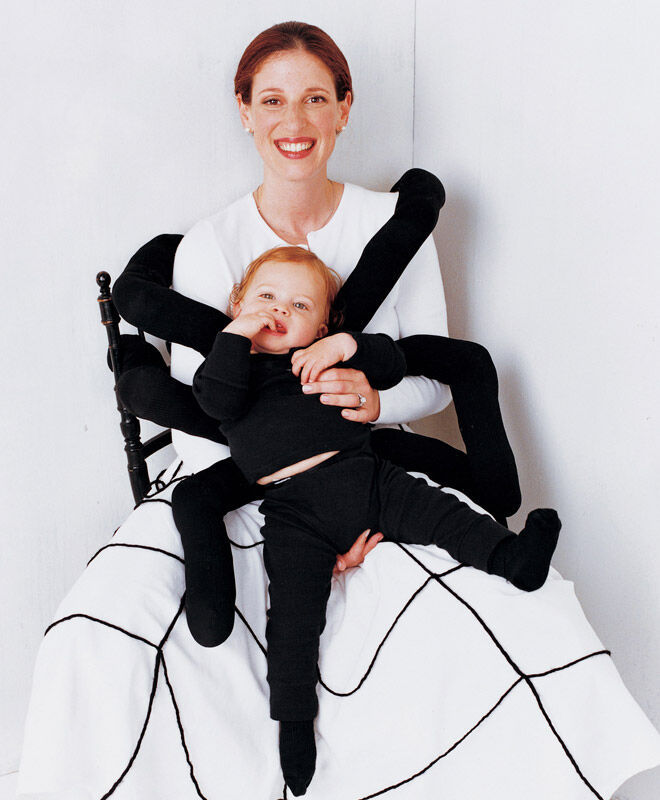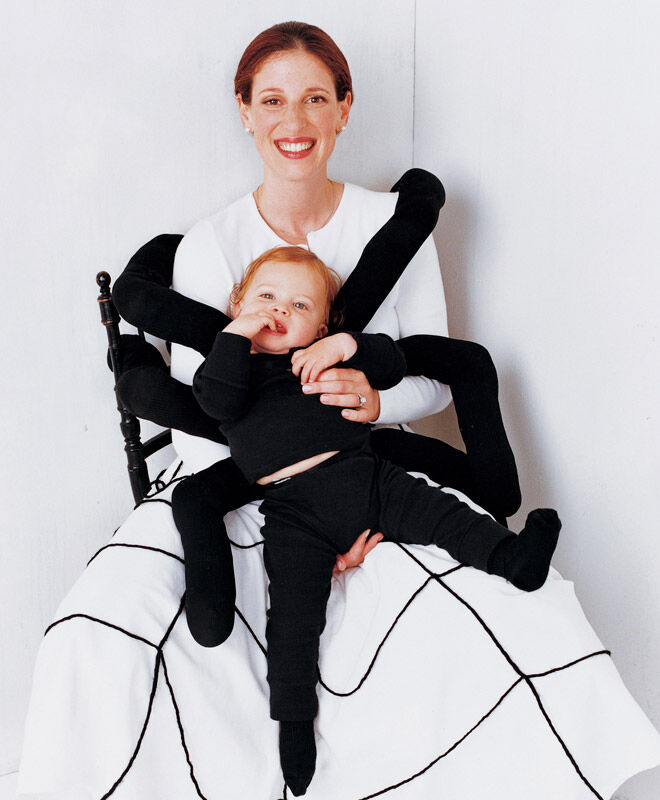 Your insy-wincy bub will get a giggle out of this spider costume. It's a little bit spooky, but mostly a cutie! (via Martha Stewart)
Master some Minions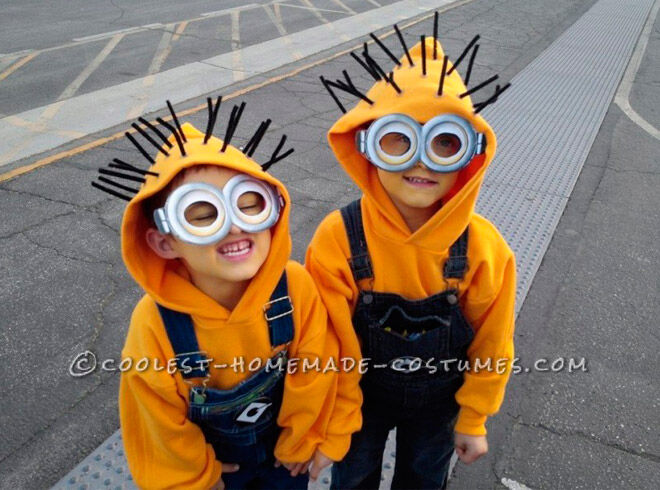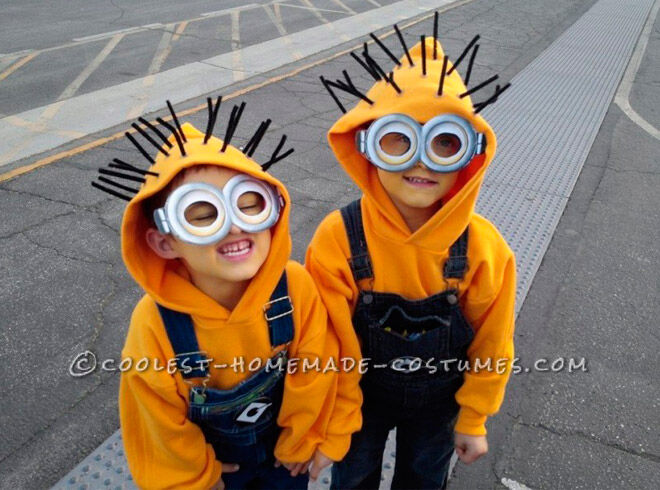 Your kids' will be lost for words when you serve up these magnificent Minion costumes. They're easy, effective and rather eye-catching! (via Coolest Handmade Costumes)
A really corny idea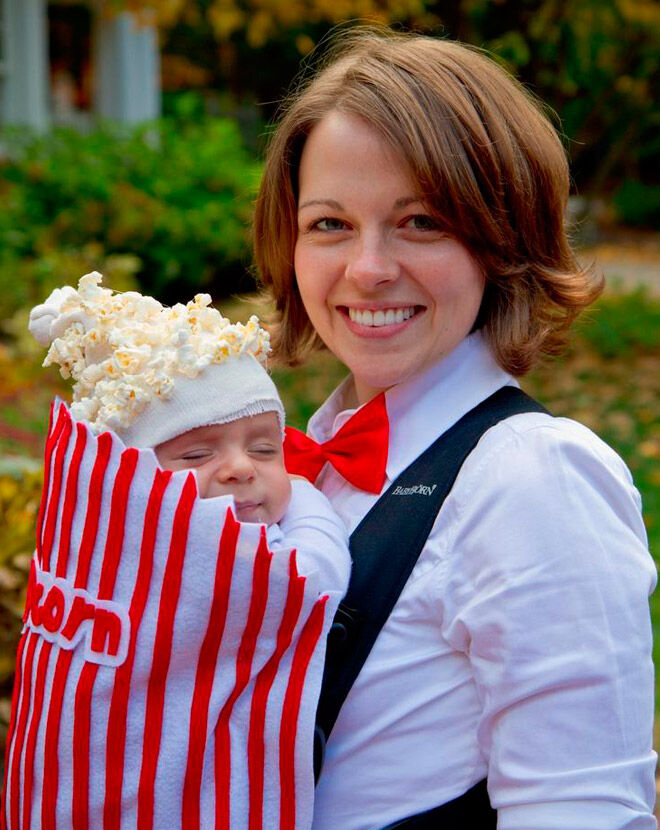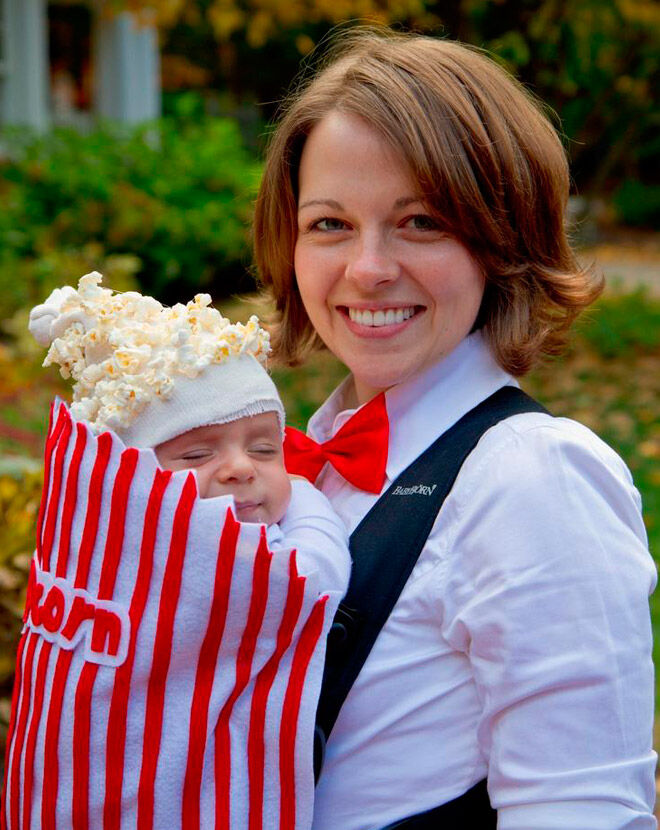 Gear up for a movie Halloween marathon with this deliciously cute popcorn-themed combo. No munching, Mum! (via This Place Is Now A Home)
The merry old land of Oz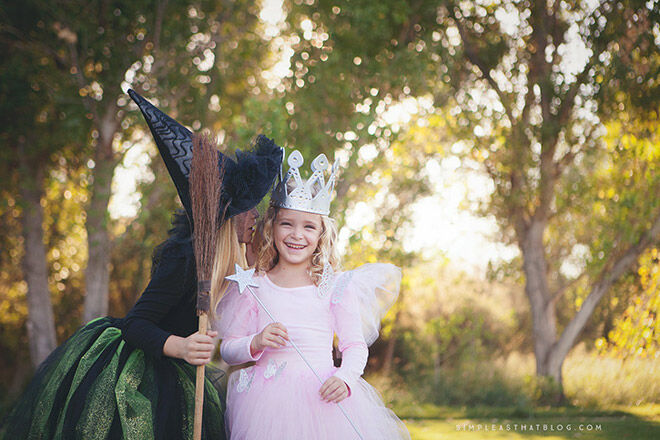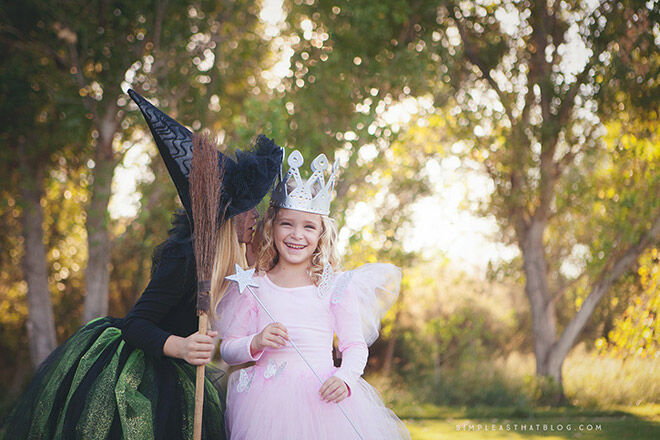 Your poppets are off to see the wizard with these gorgeous Wizard of Oz outfits. Step into the shoes of Glinda the Good Witch and the Wicked Witch of the West with added whimsy. (via Simple As That)
Once upon a time…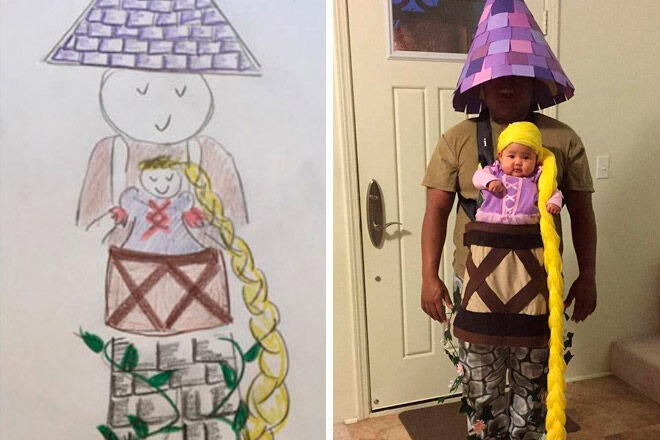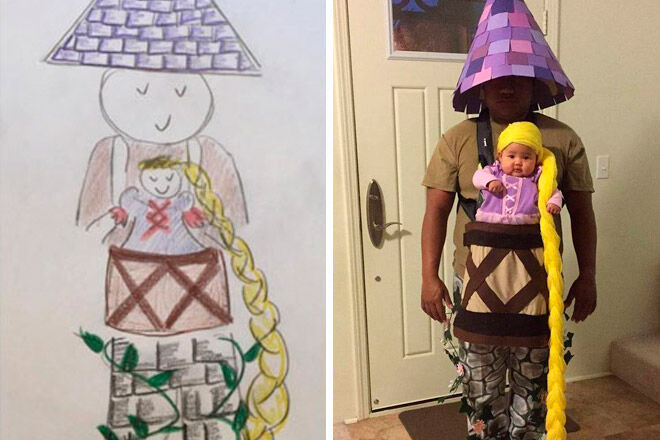 Rapunzel, Rapunzel, let down your hair with a daddy and daughter double act. One thing's for sure – Halloween will end happily ever after. (via Coolest Homemade Costumes)
Unreal banana peel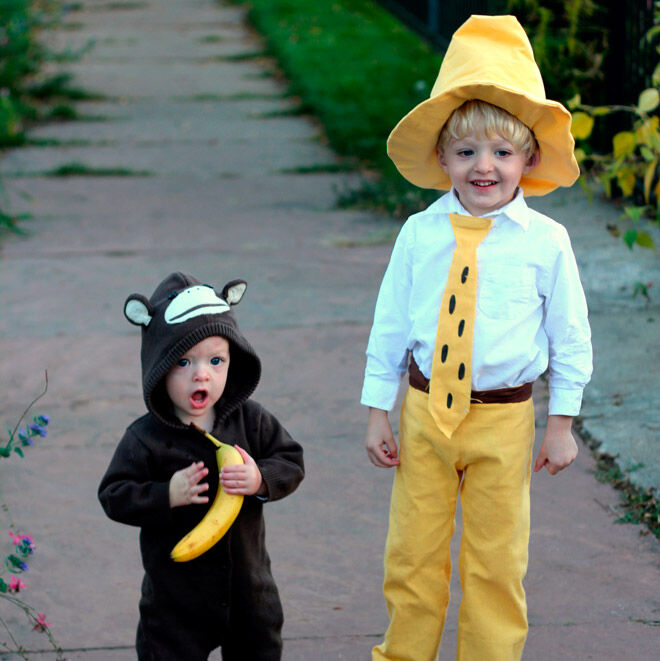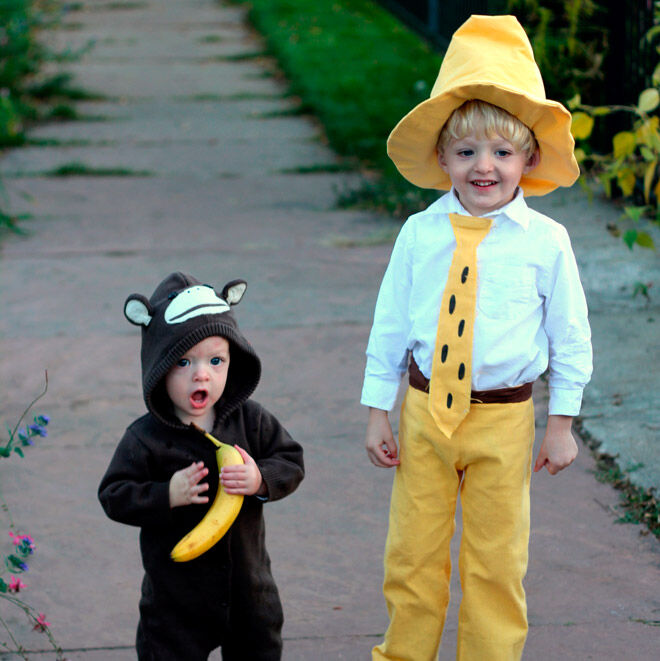 Your little monkey (aka Curious George) will go wild when they see their sibling dressed as The Man with the Yellow Hat. It's a jungle out there! (via Kojo Designs)
Into the woods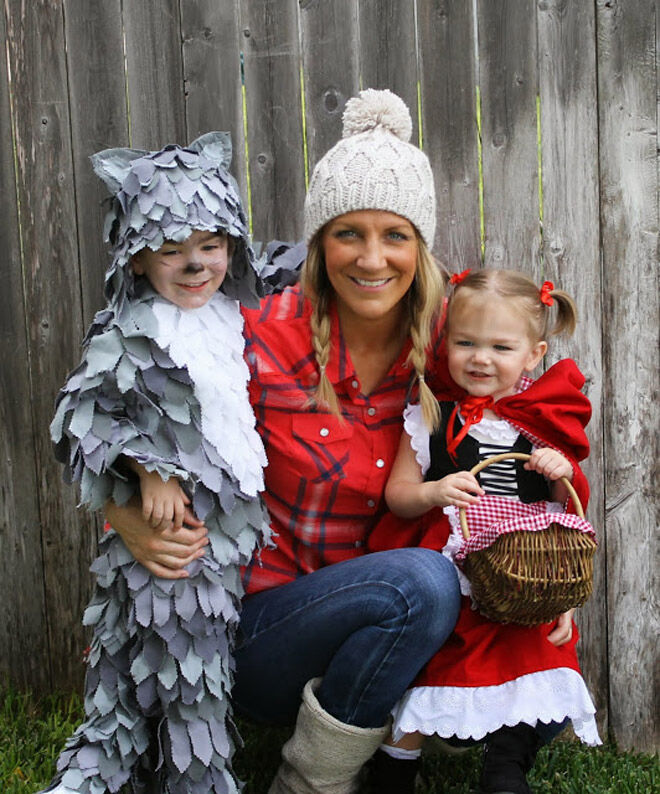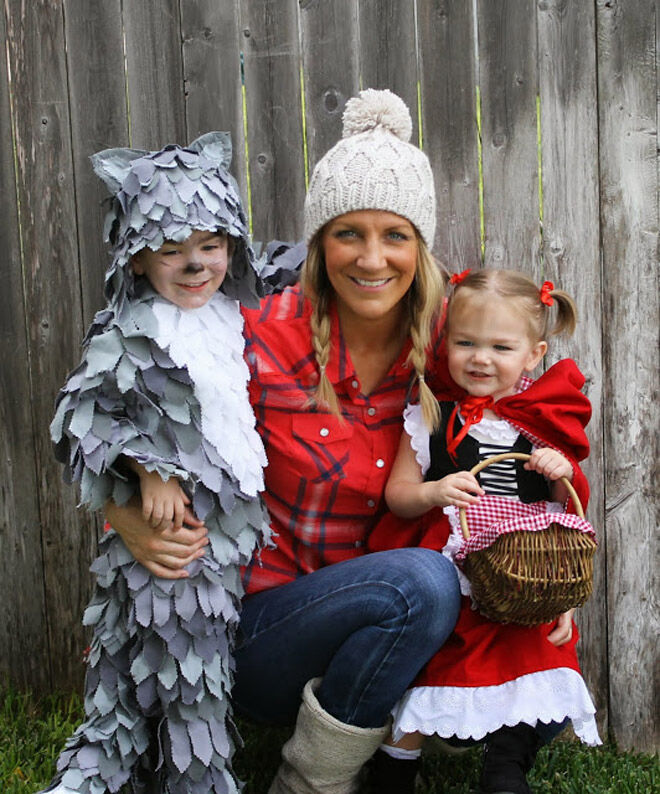 Little Red Riding Hood and the Not-so-big Bad Wolf are a great sister/brother idea. And if you'd like to take part in the fairytale, feel free to dress up as The Woods-mum! (via The Ragged Wren)
Naughty and nice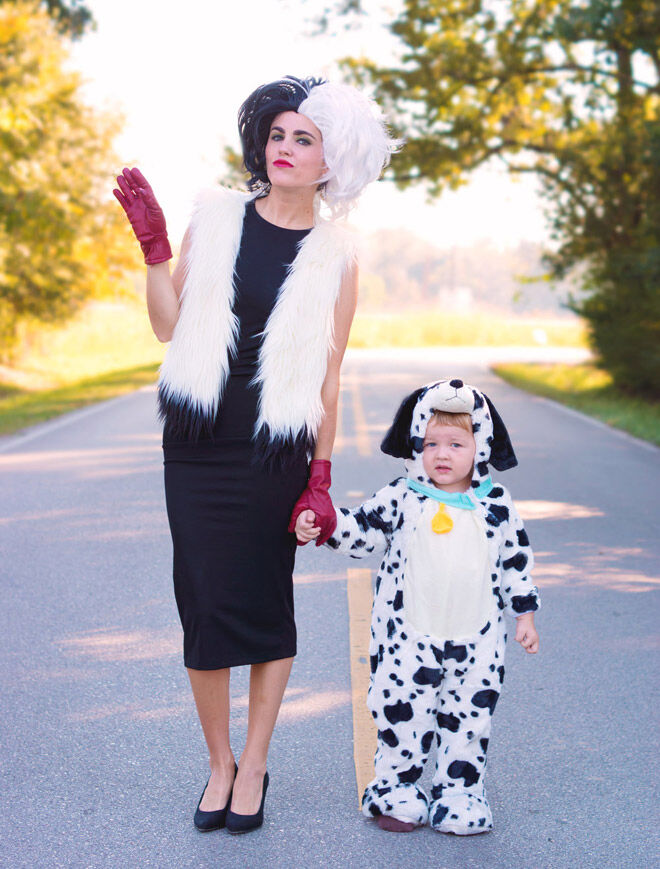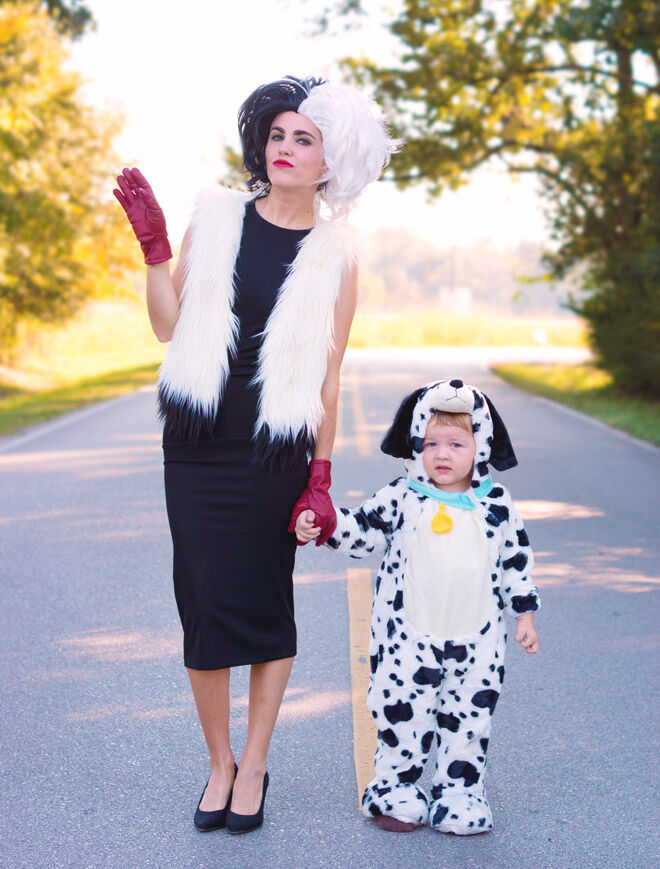 Your little one will be yap happy in a 101 Dalmatians costume. Cruella De Vil and Pongo can be played by a mum and kiddo or two tots – just make sure that there are lots of spots! (via Hello Honey)
3, 2, 1 blast off!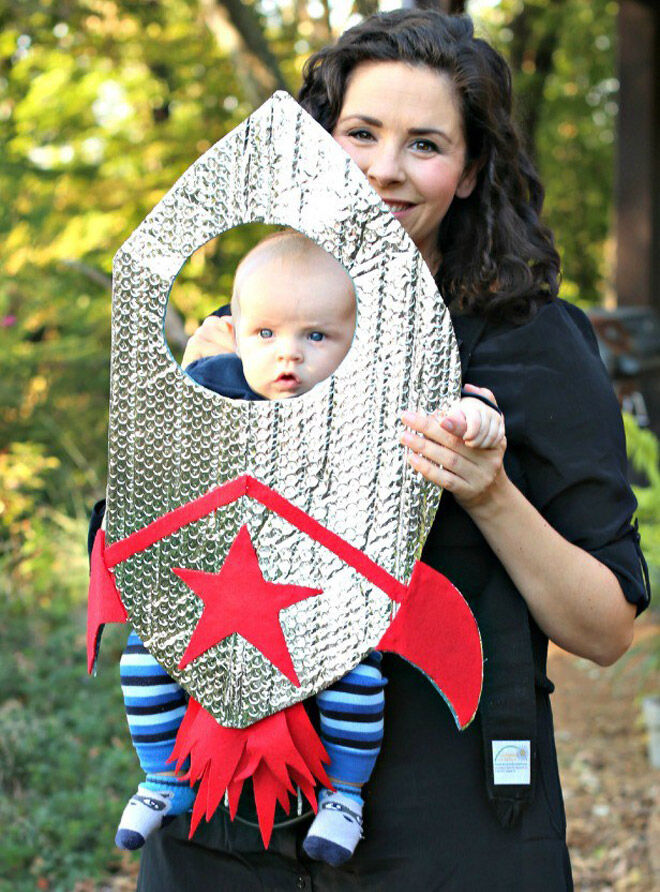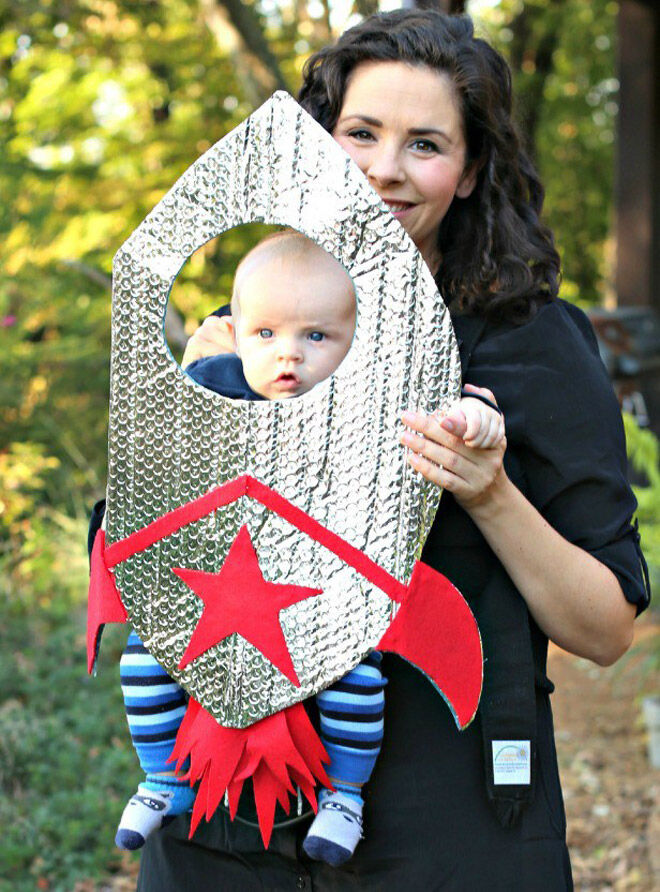 It's all systems go with this no sew baby rocket outfit. Wear all black to represent deep space, or pair your bub's costume with an older astro-kid dressed in cosmonaut clobber. (via Free Baby Projects)
A Thing or two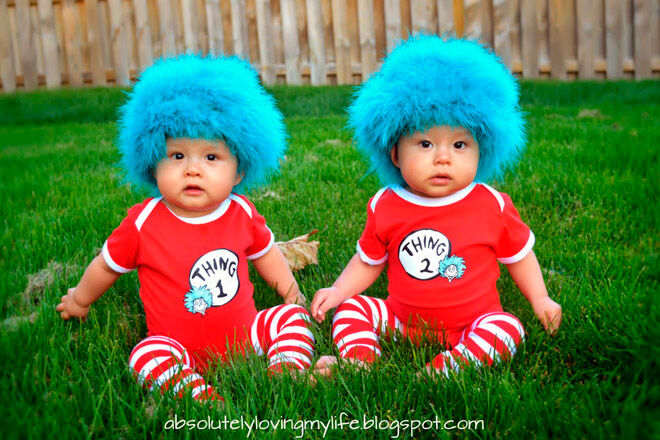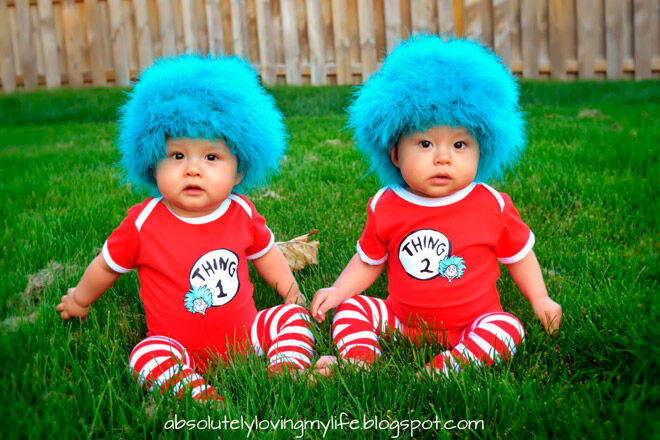 Get up to mischief with mixy-matchy Thing 1 and Thing 2 costumes. Dr Seuss is a classic choice for twins and all siblings. (via Absolutely Loving My Life)
Say "cheese!"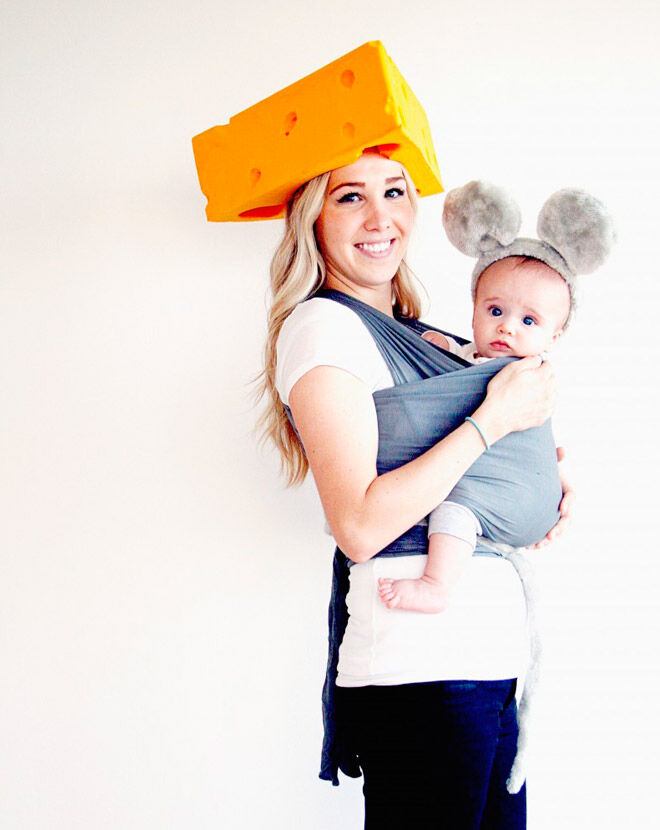 For an easy, cheesy idea, why not dress as a big wedge of fromage and a mini mouse? A lump of foam and some DIY ears would do just as well as a costume on order. Squeak. (via Happy!)
Rainbow bright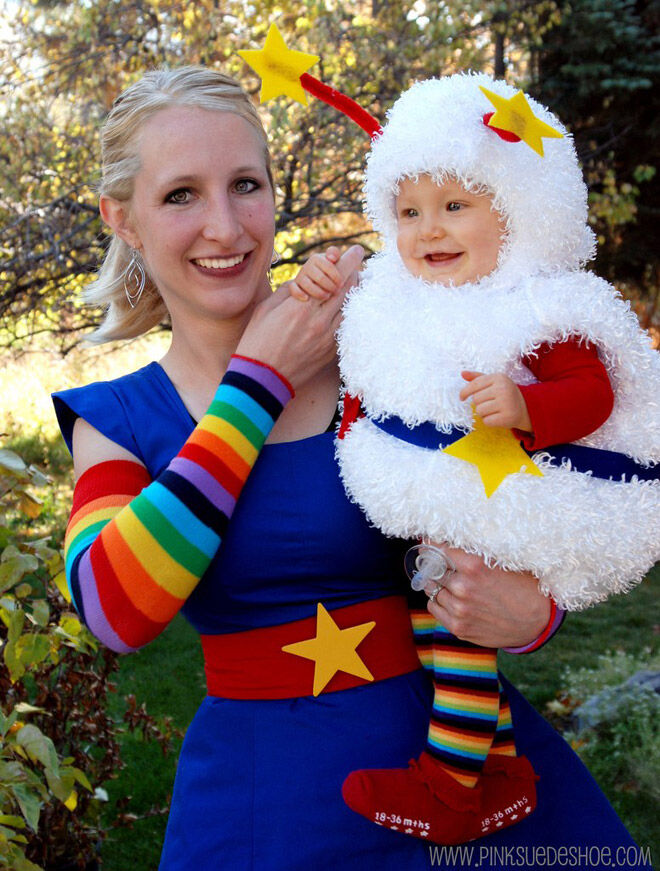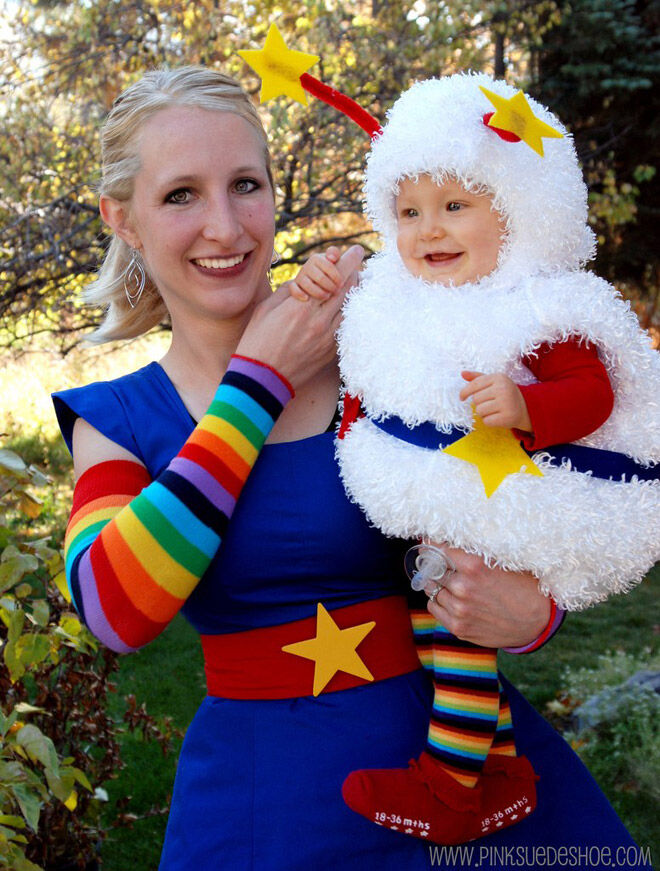 If you're handy with a sewing machine, then reach for the stars with this Rainbow Brite and Twink DIY. Together you can light up the sky, oops, street. (via Pink Suede Shoe)
Frozen delights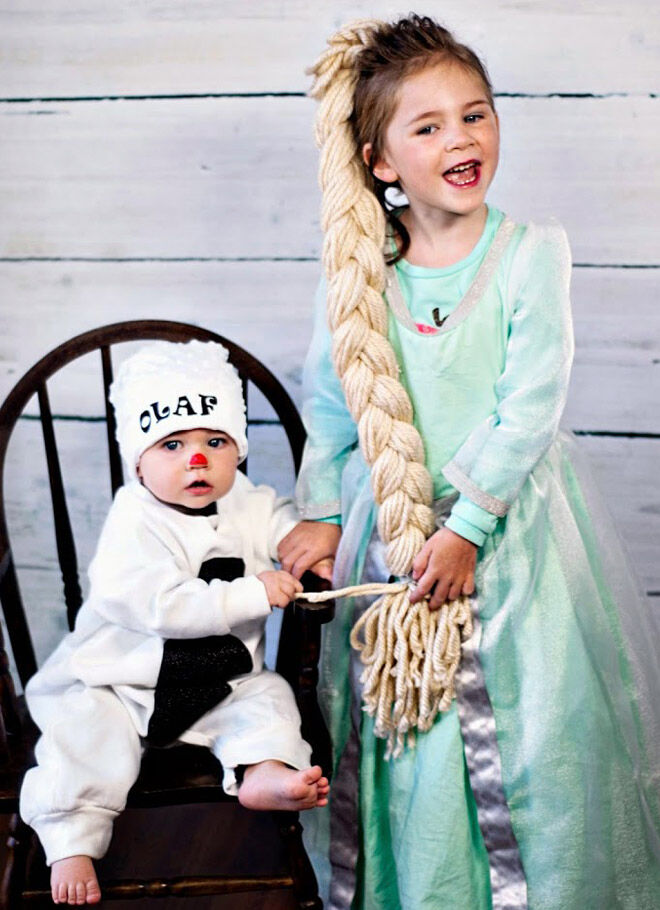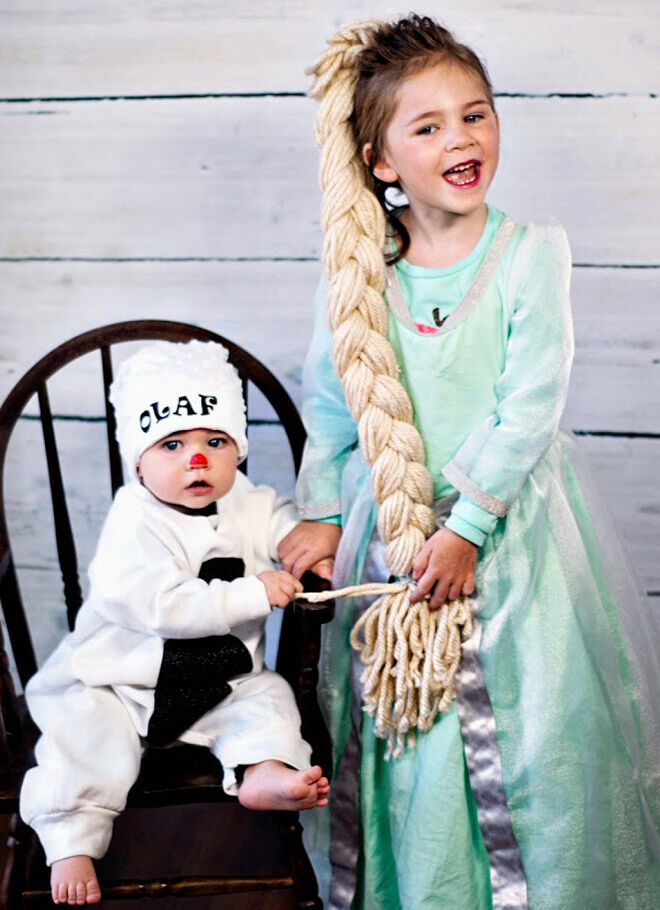 Elsa and Olaf costumes are cool choices for mini-Frozen fans. Let's go and sew, sew, sew! (via Carissa Miss)
Franken-mum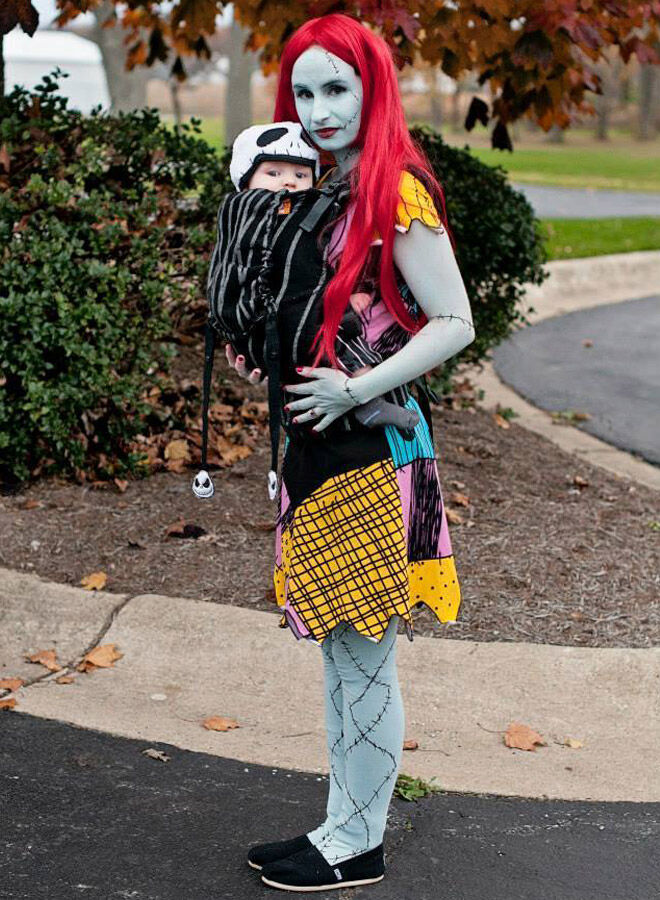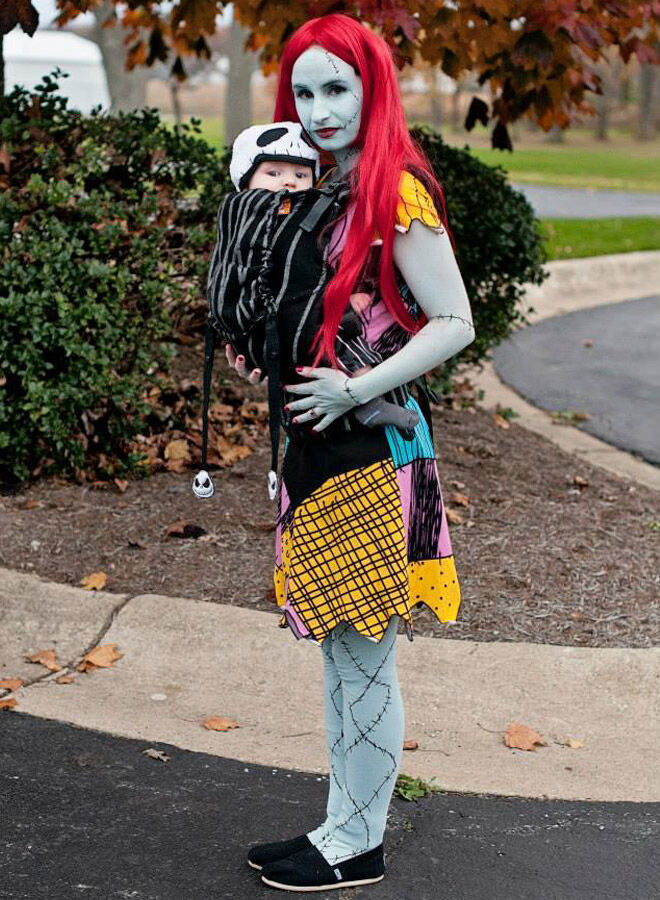 Speaking of needlework, this mummy-baby costume has Halloween style all stitched up for colour and fright factor. (via Wrap Your Baby)
Pedestrians crossing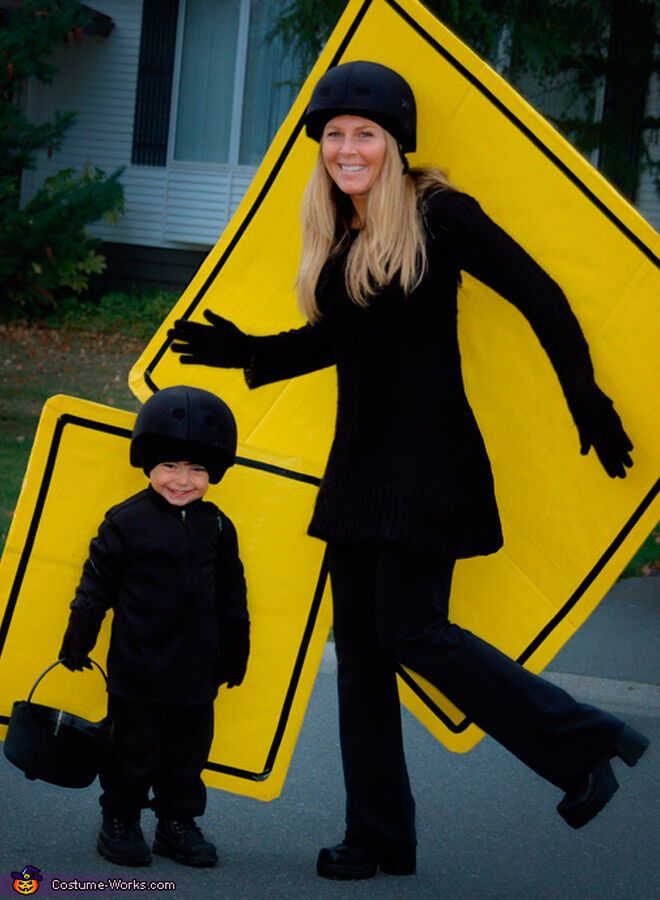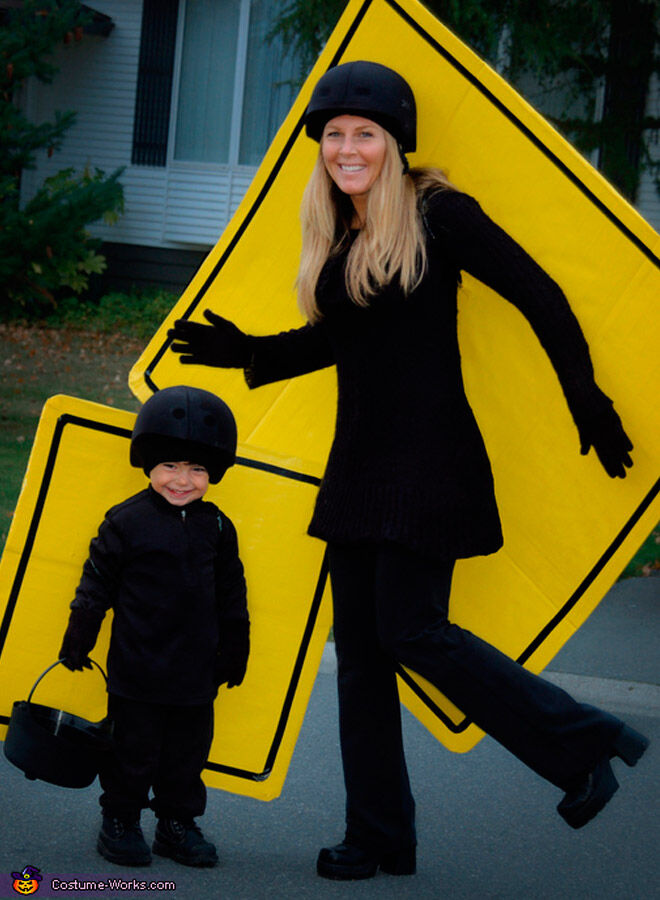 Hit the street (well, footpath) as the 'stop' and 'go' pedestrian crossing lights. Look both ways before stepping into Trick Or Treat Street! (via Costume Works)
Meet The Flintstones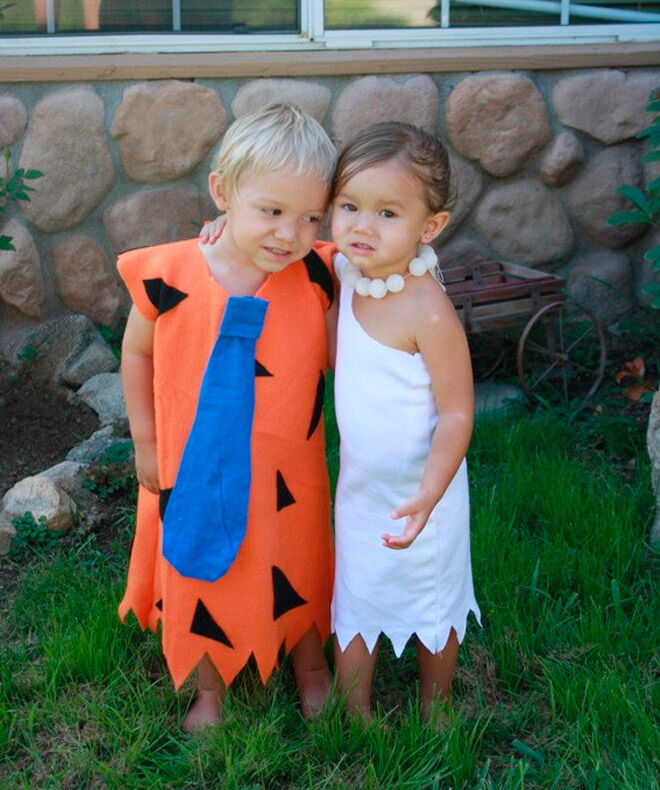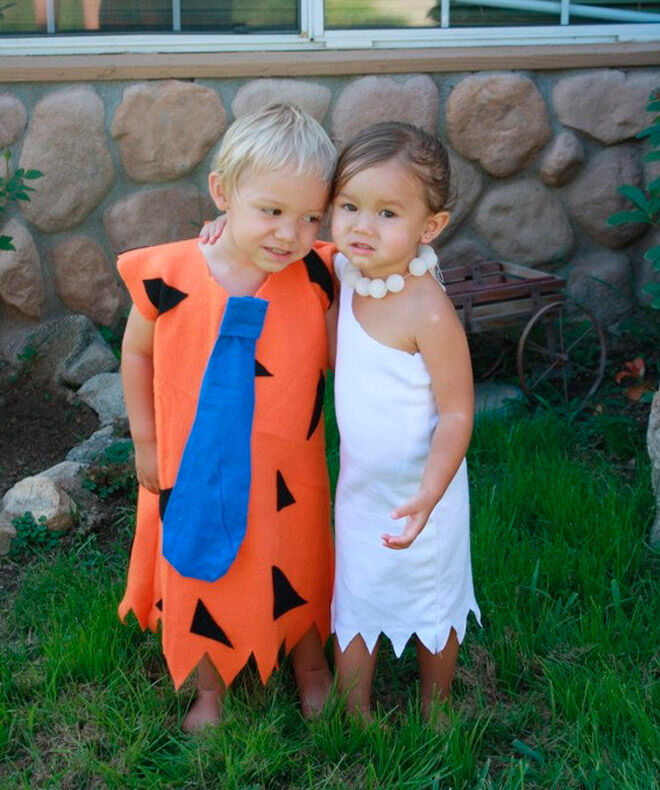 Get some Halloween inspo from the Stone Age. Your little ones will rock in Fred and Wilma costumes – they're outfits right out of history. (via Etsy)
The magic touch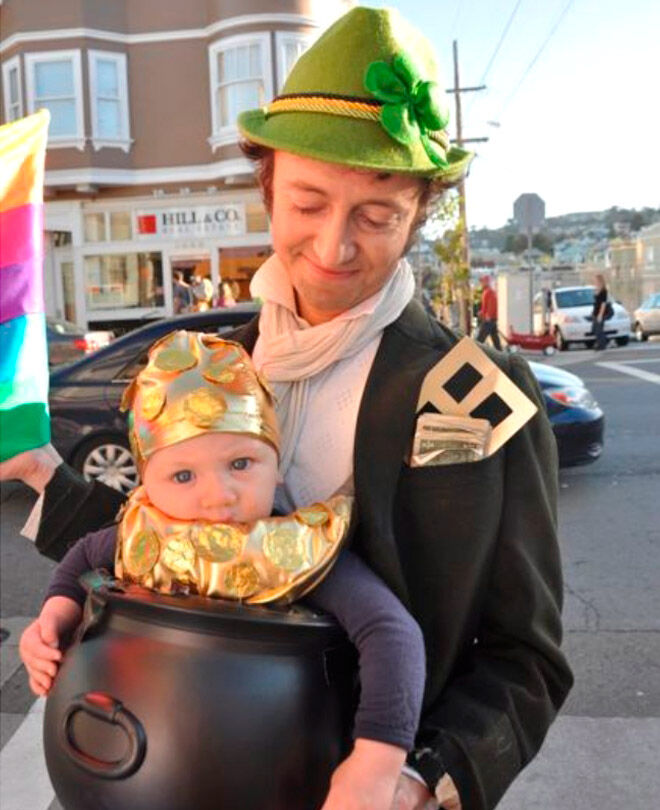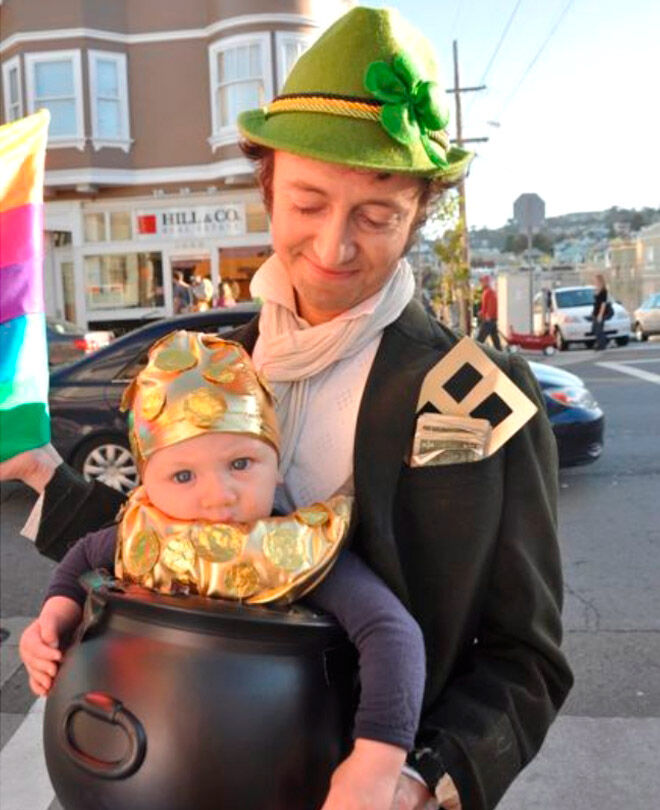 Find Halloween gold at the end of the rainbow. This luxe costume for a large leprechaun and little pot o' gold is all kinds of awesome. (via Hello Lucky)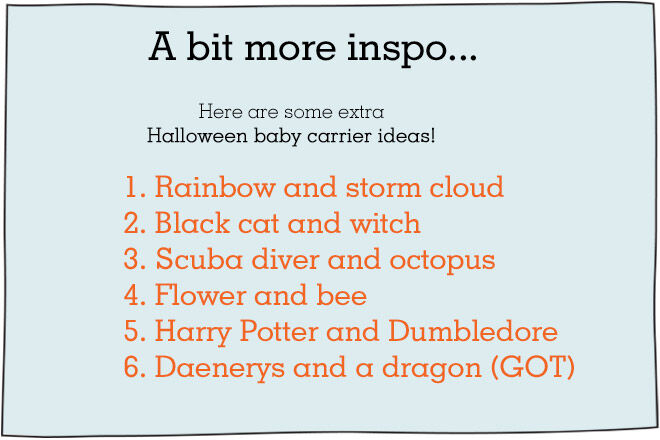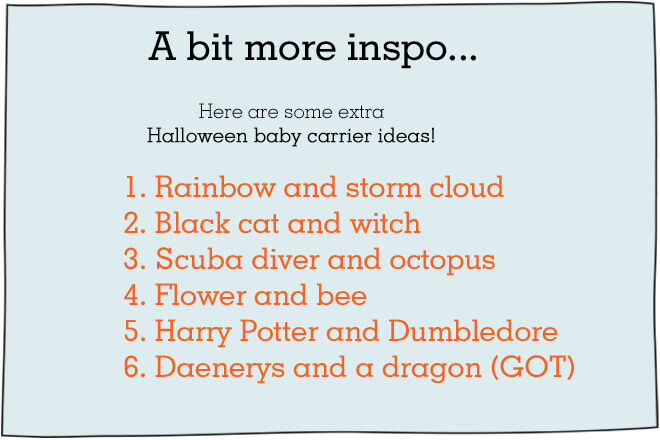 Read more:
13 spook-tacular Halloween party ideas!
13 ways to win best dressed this Halloween
15 adorable costume ideas for Halloween