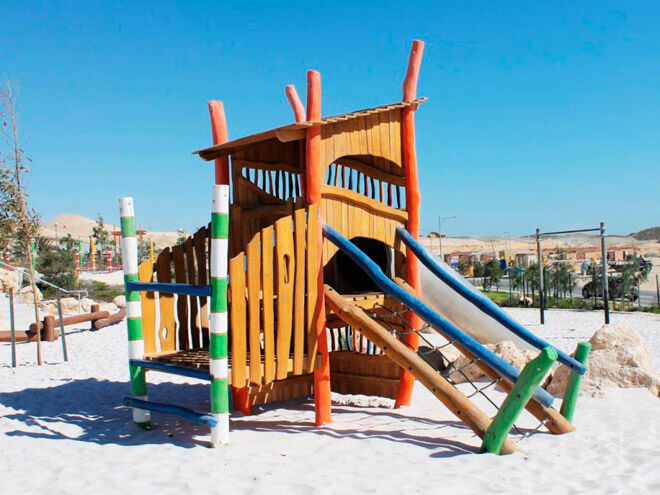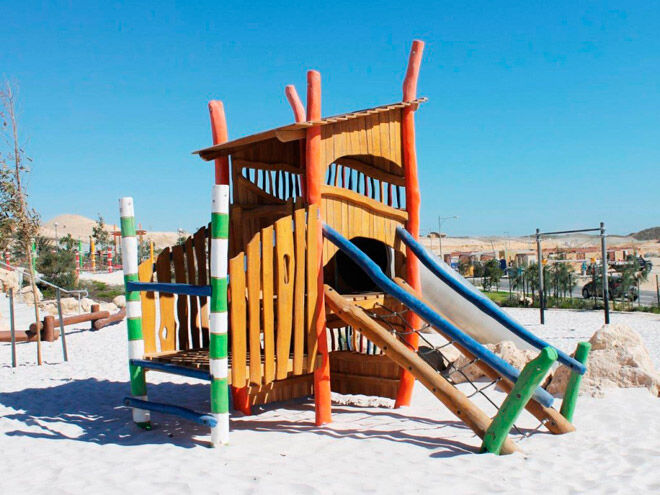 Hoist the mainsail and chart a course to this rip-roaring playground, 40km north of Perth.
Mini-mariners and pint-sized pirates will strike gold at Escarpment Park playground at Alkimos Beach. With a treasure trove of equipment for imaginative play, it's just the place for salty sea sprogs to sail the seven seas of make-believe.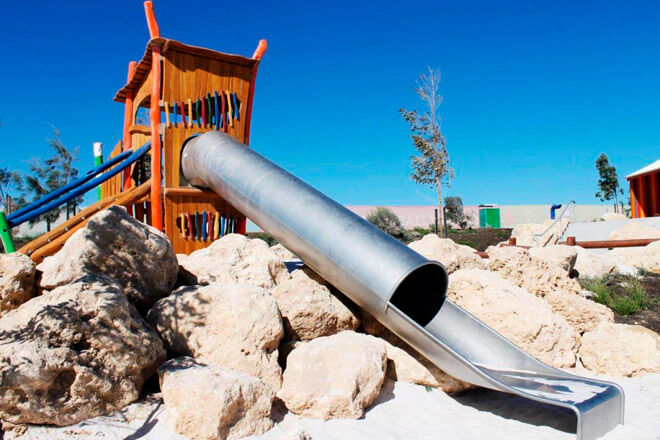 Your tyke's first port of call will be the wooden fortress moored above a rocky outcrop. With ropes to climb up and a slide to whizz down, Captain Kiddo will be right at home in this kooky cubby.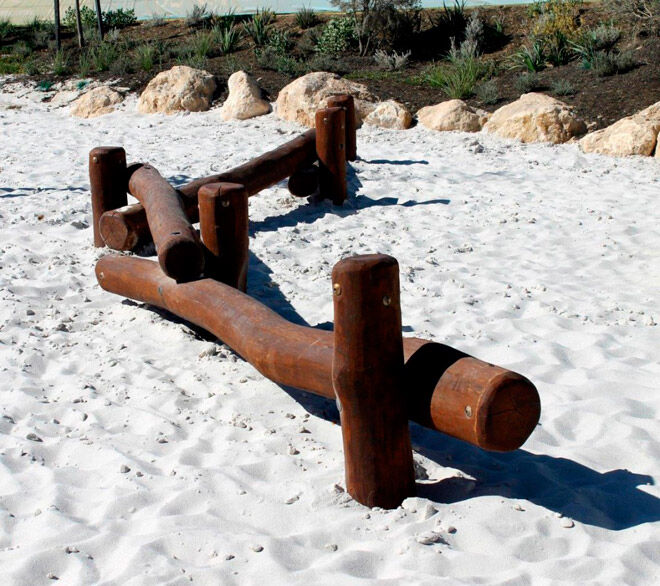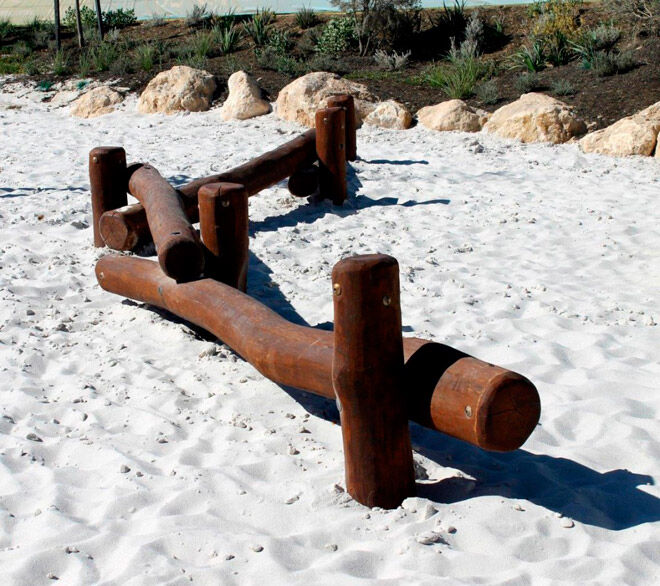 Of course, there comes a time when every pirate must walk the plank, and the balancing logs are just the thing for some open ocean agility tests!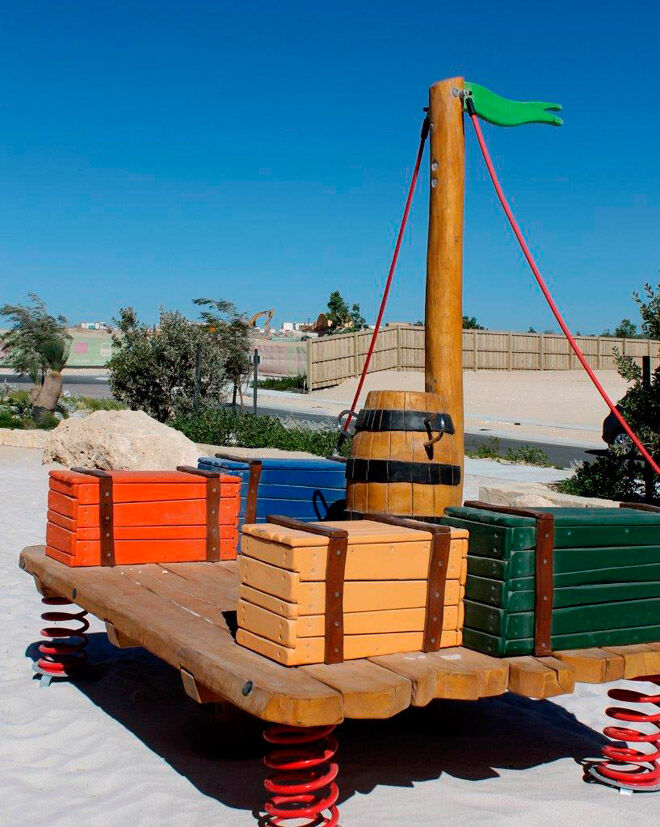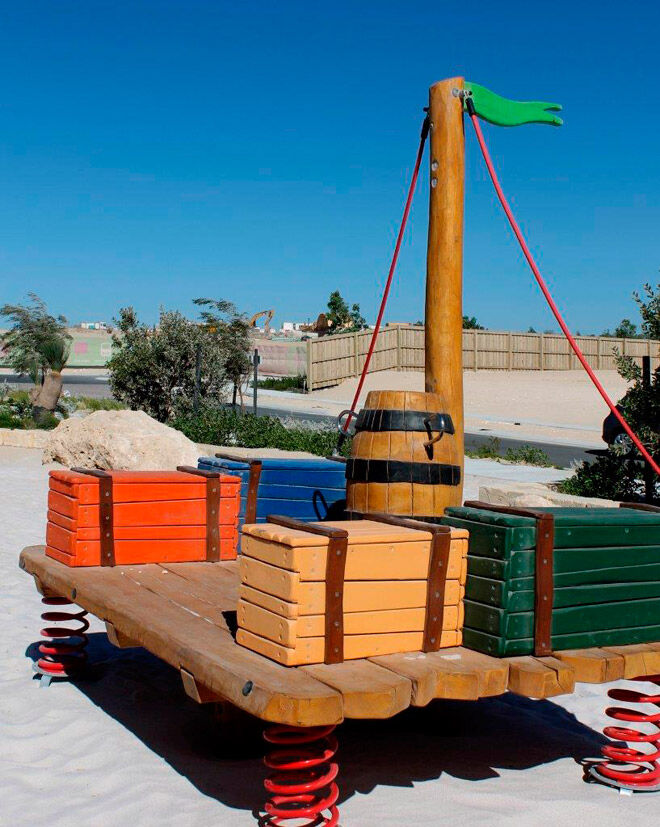 And speaking of balance, the raft on springs is a barrel of laughs for your little one. Complete with pirate crates and a tattered sail, your young crew will have a blast finding their sea legs and talking like a pirate.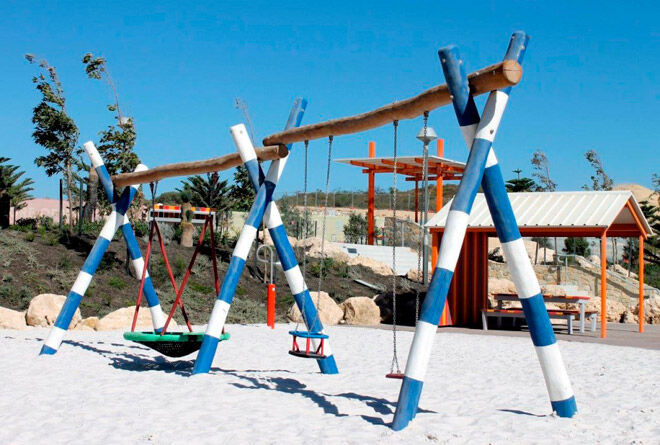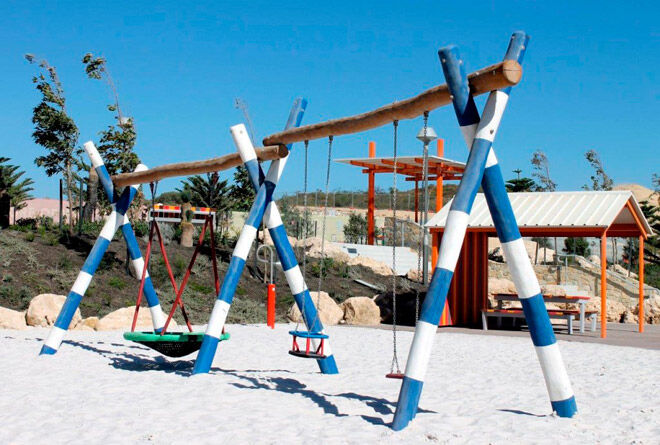 Over at the swings, X marks the spot! The crossed-over posts look nice 'n' nautical and there's a choice of different swings for different ages, so that babies and big kids can enjoy the ride (and mums can relax in the basket swing!).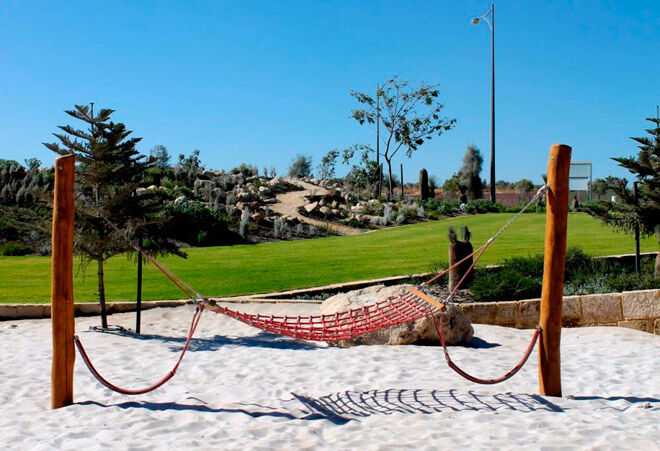 There's also a big rope hammock to scuttle across, shadows to play around with and all that sand for little fingers to dig into. For a bit o' fun, sneak a coin into the sand and launch a treasure hunt!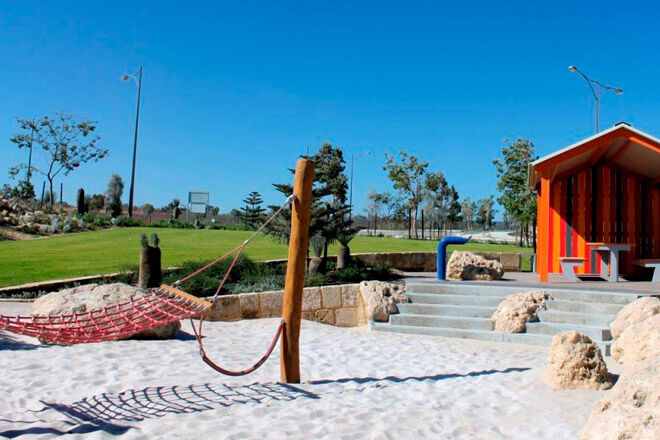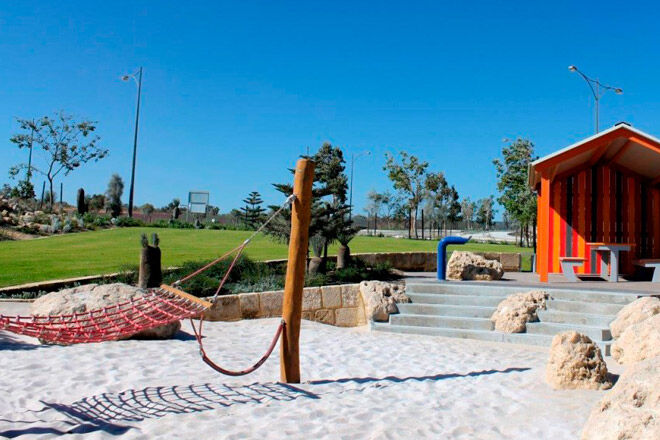 And once your little sailor has had their fill of the playground, there's a sea green lawn to run across and paths to explore on wheels.
So, pack some pirate snacks (crackers all round!) and embark on a day trip that will put Alkimos Beach on the map for your family. With an arrr, harr, harr and a bottle of fun!


Escarpment Park
Ahoy, there be fun ahead!
Getting there:
Bristlebird Circuit,
South Alkimos Beach, Alkimos, WA 6038
Toilets and some shade
Coffee and snacks available at the Sprout Community Hub
(Images via PlayRope)
More fun playgrounds to visit in Western Australia:
Farmyard fun at Adventurescape Playground
Go bush at Rio Tinto Naturescape