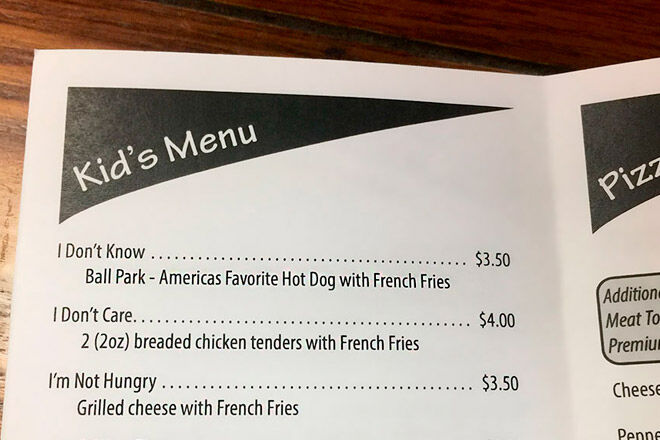 Kids can be the most discerning of diners (that's a polite way of saying, 'picky') and a deli in the US has come up with a funny kids' menu to recognise just how discerning little customers can be!
With menu choices like 'I Don't Know' (hot dog and fries) and 'I Don't Want That' (fish stix and fries), lunch just got laughable.
What would you add to the menu?
We're thinking:
I Said I Wanted That, But Now I Don't ….. $3.50
Crumbed Chicken with Carrots
I Only Eat Carbs ………………………………….. $3.50
Pasta, Potatoes and Rice, No Sauce
I'm Not Hungry (Except for Treats.
In That Case, I'm Starving) ………………….. $2.50
Vanilla Ice-cream with Topping
---
Got one of your own to add? We're adding more over on our Facebook page.
---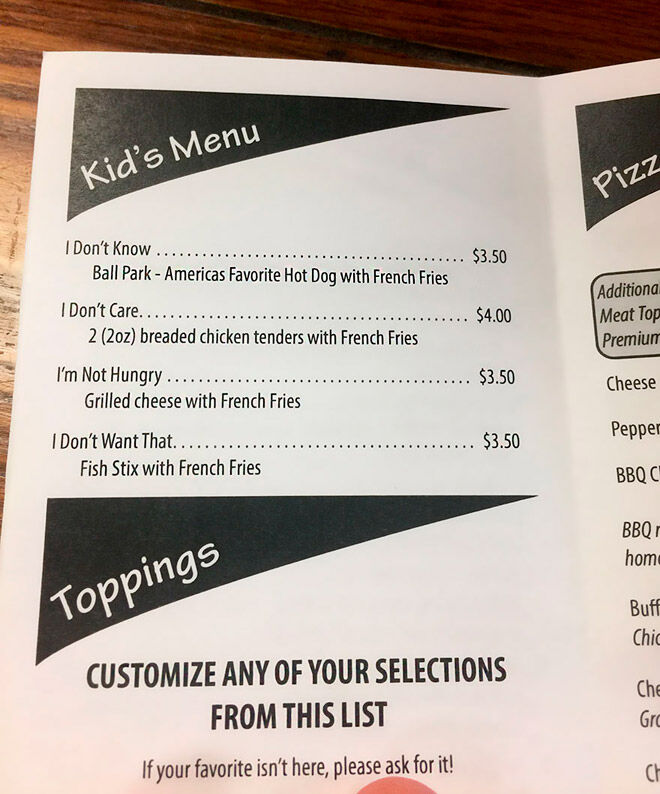 ---
(h/t Bored Panda)