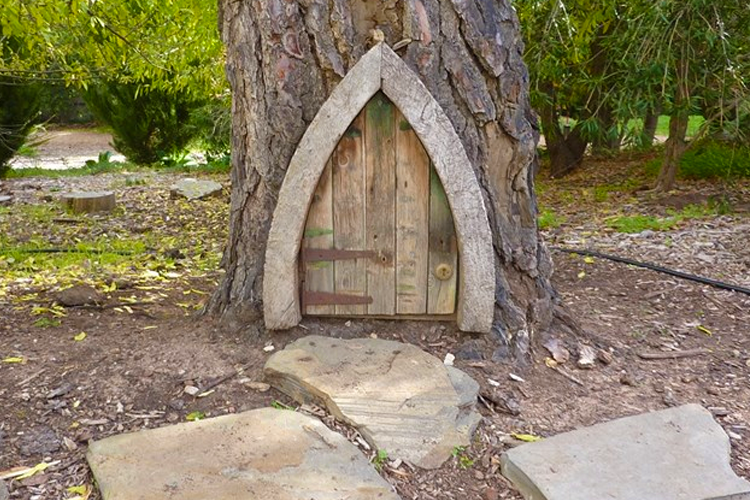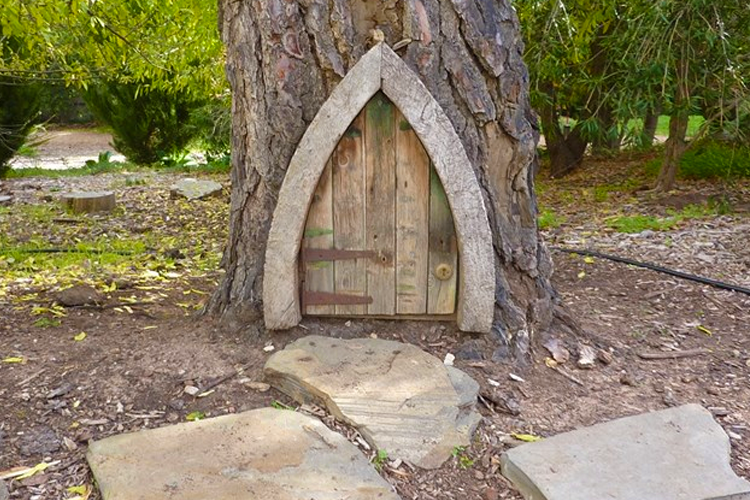 Read all about it! Inspired by classic children's tales, the Story Book Trail in Adelaide will open up new chapters in your tot's imagination.
'Once upon a time, just 15 minutes from Adelaide's city centre, there lived a garden filled with adventure, whimsy and classic tales. It was called the Story Book Trail and all who visited were caught under its spell…'
And so begins this literary adventure for little ones. Nestled in the parklands of historic Carrick Hill, the Story Book Trail is a book nook brought to life. With lovely natural features (like trees and ponds) and a nod to many of the best-loved children's books (like The Wind in the Willows, The Hobbit and Charlotte's Web), this walk is a bookish delight for bambinos.
'In a hole in the ground, there lived a Hobbit' – J.R.R. Tolkien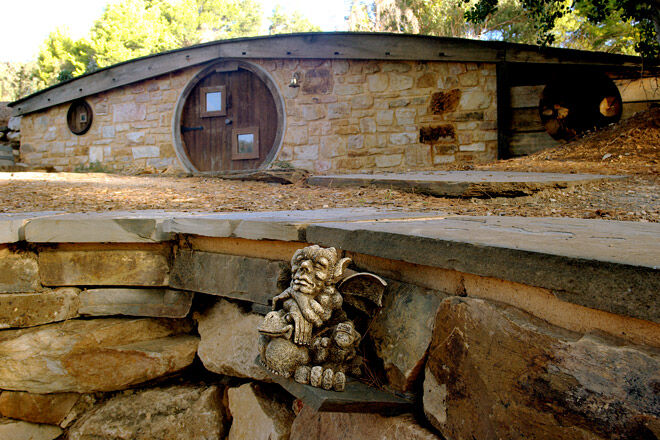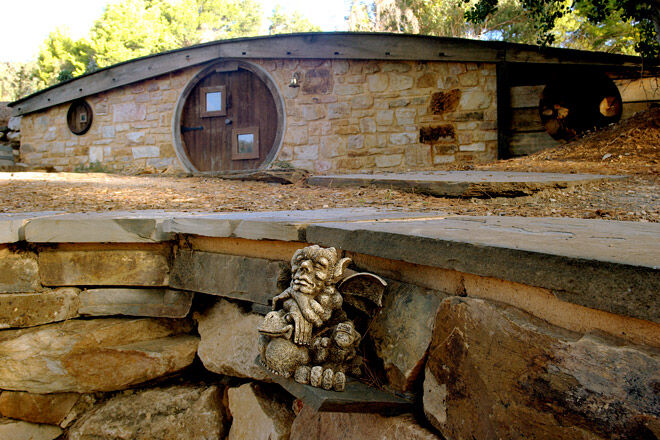 All the literary elements in the Story Book Trail will excite your tyke, however, there's something especially exciting about a round door! Following in the footsteps of Bilbo Baggins, your mini-mite will stumble upon a Hobbit House built into SA's version of Bagend. It's just the place to look for a dragon and pretend to be Gandalf (go on, Mum!).
'There were four little rabbits and their names were Flopsy, Mopsy, Cotton-tail and Peter' – Beatrix Potter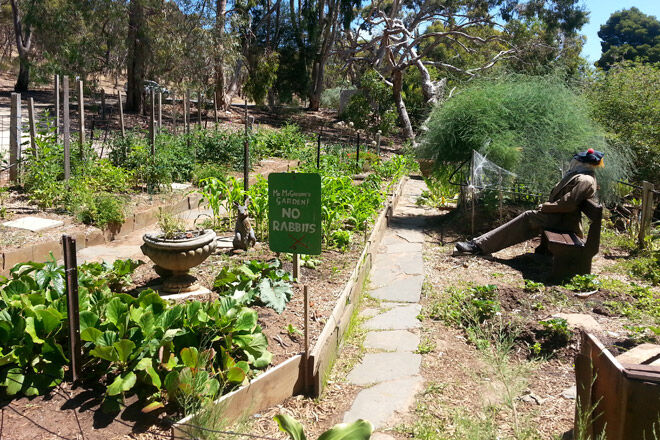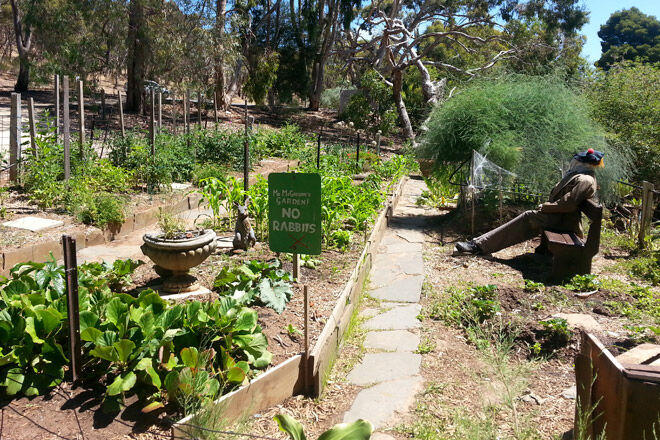 Over in Mr McGregor's Garden, your little bunny can hop around like Peter Rabbit without any fear of being turned into a pie. Just make sure they don't leave a shoe amongst the cabbages or a jacket in the gooseberry net!
'It seems to me we have no ordinary spider' – E.B. White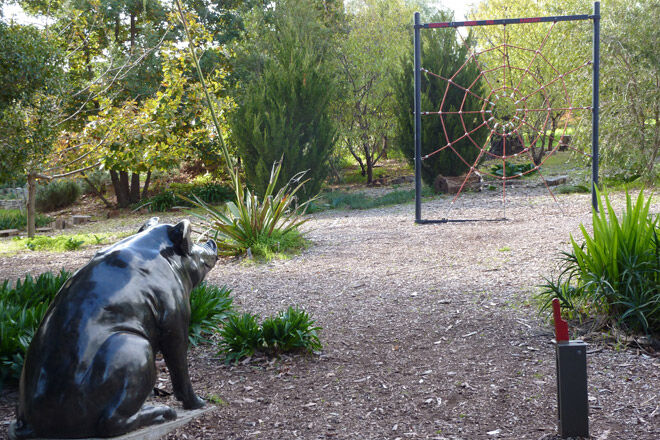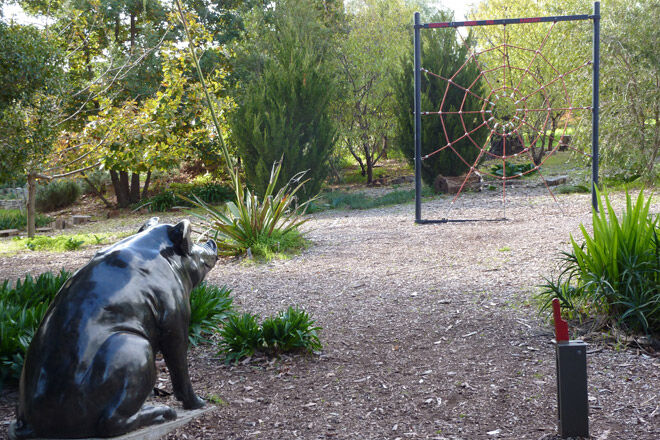 For a different kind of farmyard feel, Charlotte's Web is brought to life with a Wilbur the pig statue and a rope spider's web. This web is made for play and your kiddo will love climbing up and down, pretending they have six extra legs!
'We not only believe in the Faraway Tree and love our funny friends there, but we go to see them too' – Enid Blyton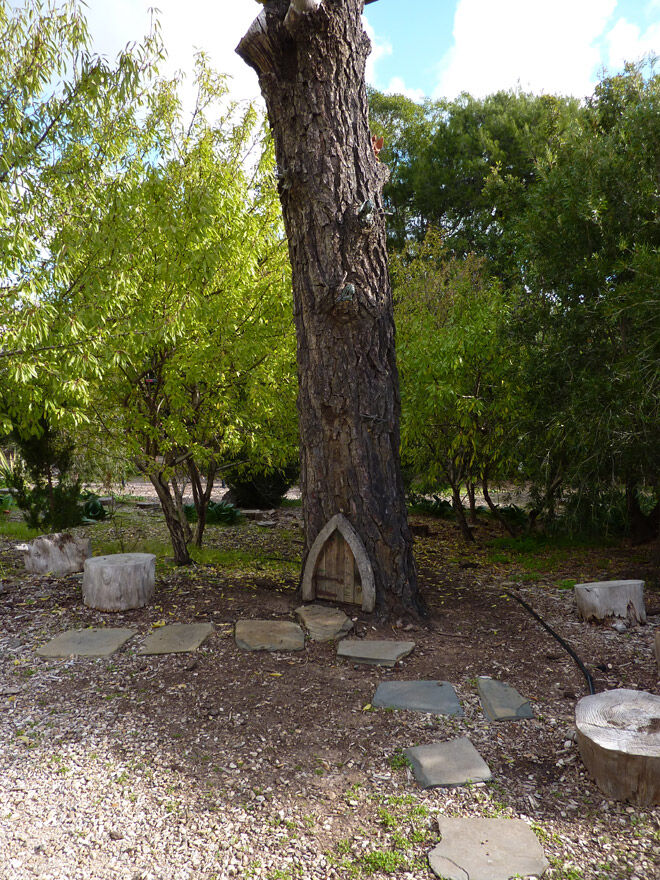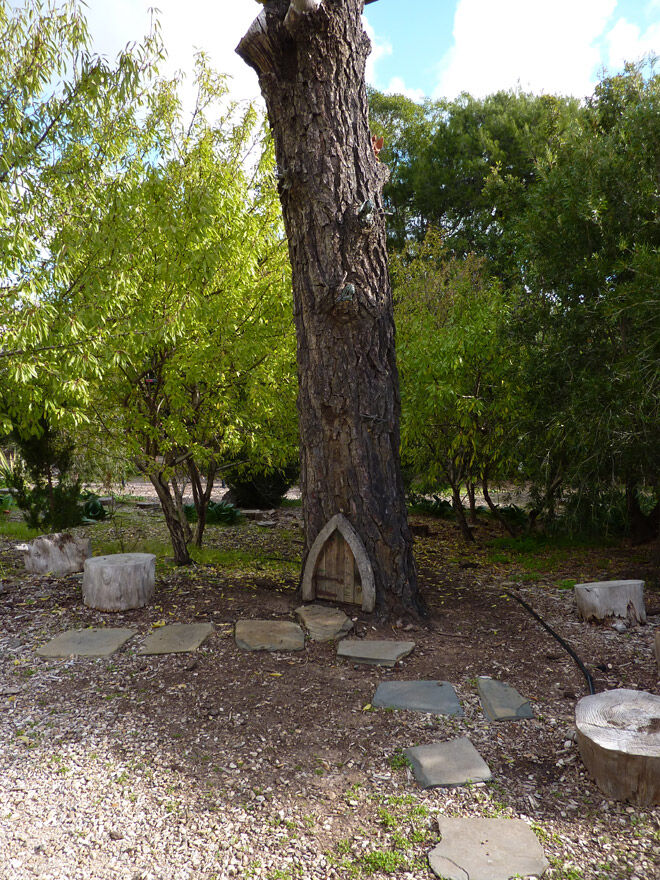 Once your incy wincy wee one has finished impersonating an arachnid, it's time to cast their imaginations adrift at The Magic Faraway Tree. With a door in its trunk and a whiff of fairy dust, there is fantasy in the air.
'The strength of the Pack is the Wolf, and the strength of the Wolf is the Pack' – Rudyard Kipling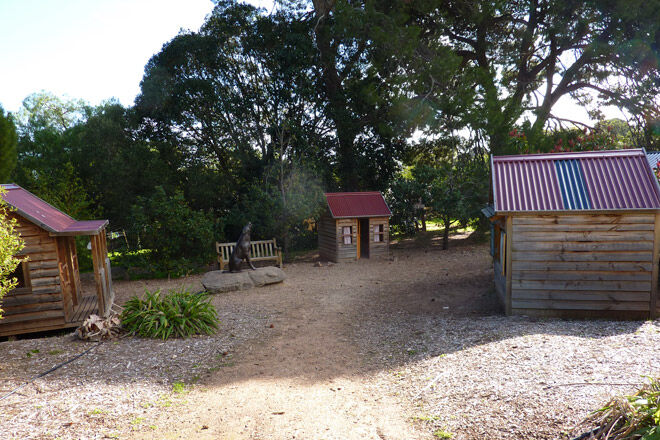 For a walk on the wild side, head to Mowgli's camp and share in the adventure of The Jungle Book. Howling Wolf is joined by exotic creatures from Graeme Base's classic alphabet book, Animalia, so this is a safari suited to sprogs.
'There is nothing – absolutely nothing – half so much worth doing as simply messing about in boats' – Kenneth Graham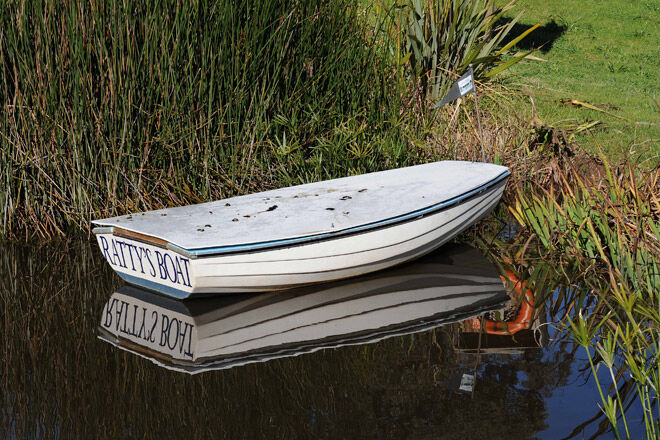 And for a safari suited to frogs (well, toads), stroll over to the pond for a Wind in the Willows scene. With a boat floating on the water and Carrick Hill bearing an uncanny resemblance to Toad Hall, the only thing missing is an out of control car driven by Toad. Which is probably just as well!
The story continues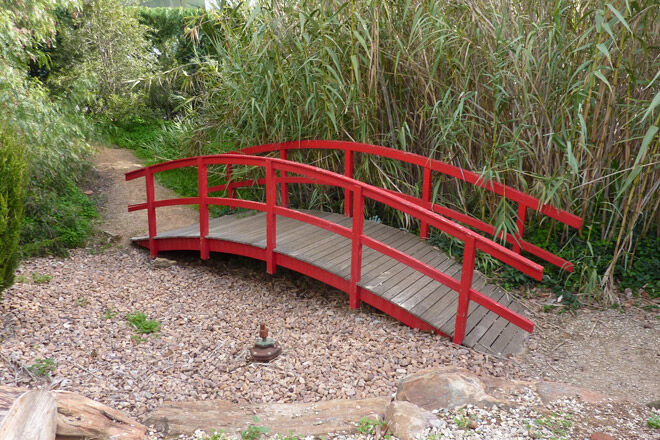 But wait, there is still plenty more to interest kidliwinks (including a troll bridge and Quidditch tree), so the best thing is to bookmark this destination and explore the Story Book Trail at your leisure. Kids' reading lists are made of this!


CARRICK HILL
Getting there:
46 Carrick Hill Drive
Springfield SA 5062
Open 10am to 4:30pm, Wednesday to Sunday and public holidays
Closed every July, Christmas Day and Good Friday, open from midday on Anzac Day
Free admission to gardens and grounds
Admission to Carrick Hill house: $17 (adults), $12 (concession), $36 (family)
Food available at the Carrick Hill Cafe
Visit Carrick Hill for more information.
More fun things to do in Adelaide:
• Life's beachy at Glenelg Foreshore Playspace
• Cast away and play at the Bristow Smith Reserve Playspace