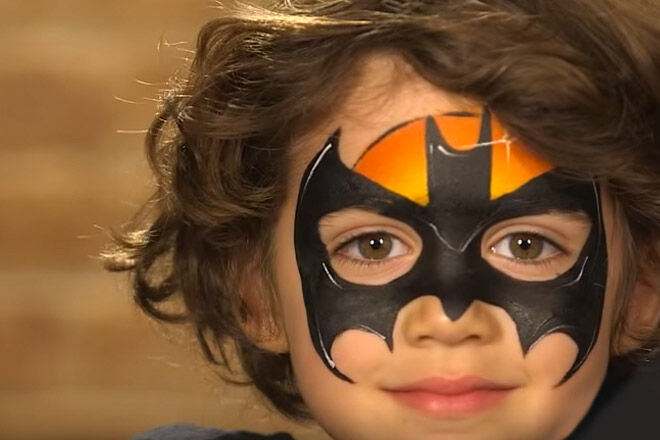 Witches and zombies and vampires, oh my! If the thought of kids' face painting sends a shiver down your spine, then fear not! With a little help from Youtube, it's easy to brush up on your skills and bring a smile (or Frankenstein scar) to your tyke's face.
Here are 10 Halloween face painting tutorials that will transform your little monster from cheeky to freaky!
The magic touch
Black, pink and light green face paint is a spellbinding combination for wannabe witches. And don't forget the warts!
Mwahahahaha!
Dig your fangs into this awesome Count Dracula design. Ve zink eet vill be a hit!
Zombieeeeeee alert!
This zombie face paint will have trick or treaters on the run, especially when they spot the fake blood.
Spooky skeleton
Transform your tyke into a bag of bones! If they're a bit wriggly, you might want to go easy around the eye area, but older kids will be dead keen for all the detail.
Freaky fast
Speaking of wrigglers, here are some ideas for quick (like three minutes quick) face paint. These Pumpkin Pixie, Frankenstein and Spider-Man designs are just the thing for jitterbugs.
The Caped Crusader
Holy mackerel! If your kid is a Batman or Batgirl fan, then here's a super fly design.
Meowwww
Wave your magic wand (paintbrush) and conjure up a kitty for Halloween. This is a purr-fect design for your cool cat.
Pumpkin head
Carve yourself a career as the family face painter! This Jack O'Lantern design is a great choice for your little gremlin.
Read more:
13 ways to win best dressed this Halloween
Halloween gear for spooky good times
6 cute face paint ideas (you can actually do!)