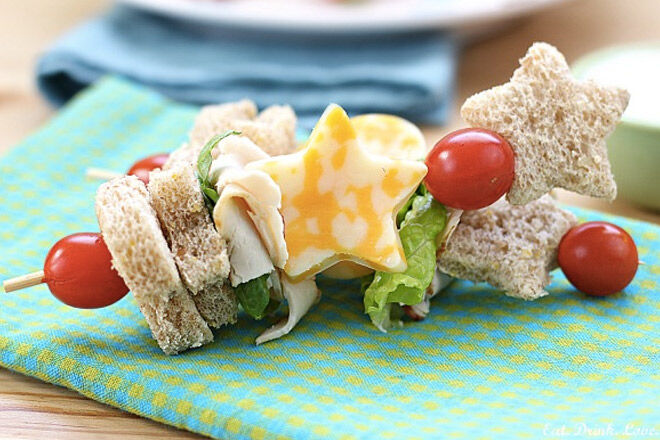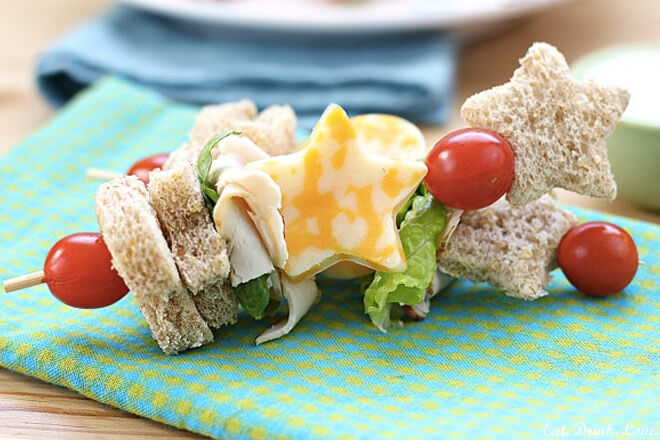 We love creative lunch ideas, but sometimes (most of the time) we just need ideas that tick off the big 4 lunch criteria: healthy, easy, yummy and kid-friendly.
Things have become a little easier since bento boxes entered our lives, but for the no sandwich brigade, it can still be a challenge. That is when we turn to a stick. Because any food that is threaded on to a stick instantly becomes more interesting and fun to eat!
So, prime those bento boxes and get your sticks at the ready for these 11 delicious pro-stick, anti-sandwich lunch box ideas.
Tortilla on a stick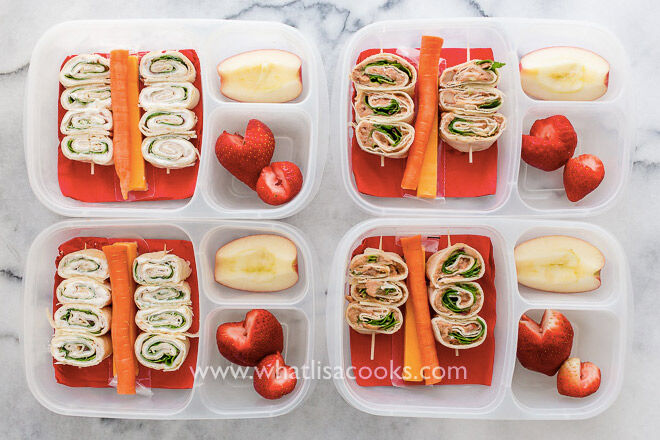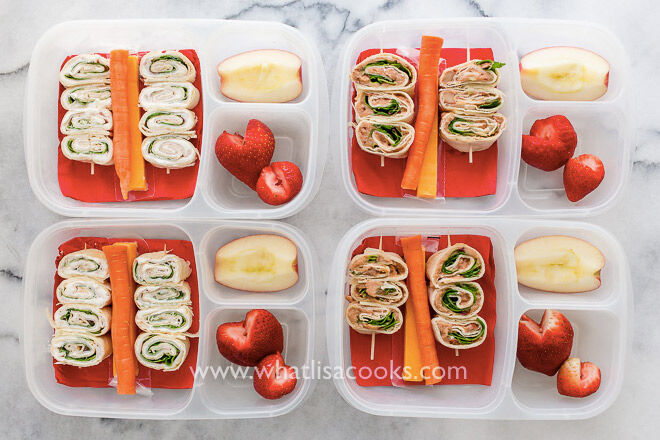 Tortillas with your kiddo's favourite spread, meat, cheese and maybe a little salad are the perfect fodder for stick happy lunches. When sliced, those pinwheels look so pretty and the stick helps to hold everything together. (via What Lisa Cooks)
Sandwich on a stick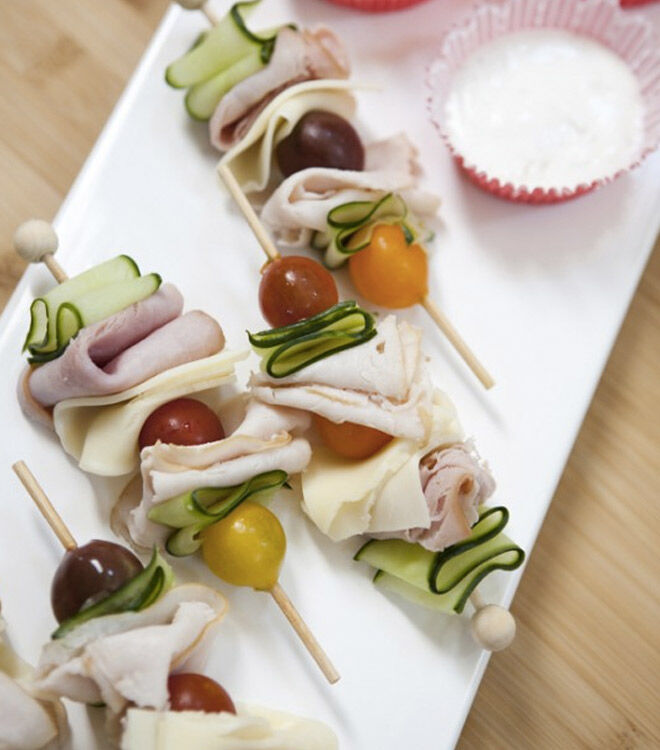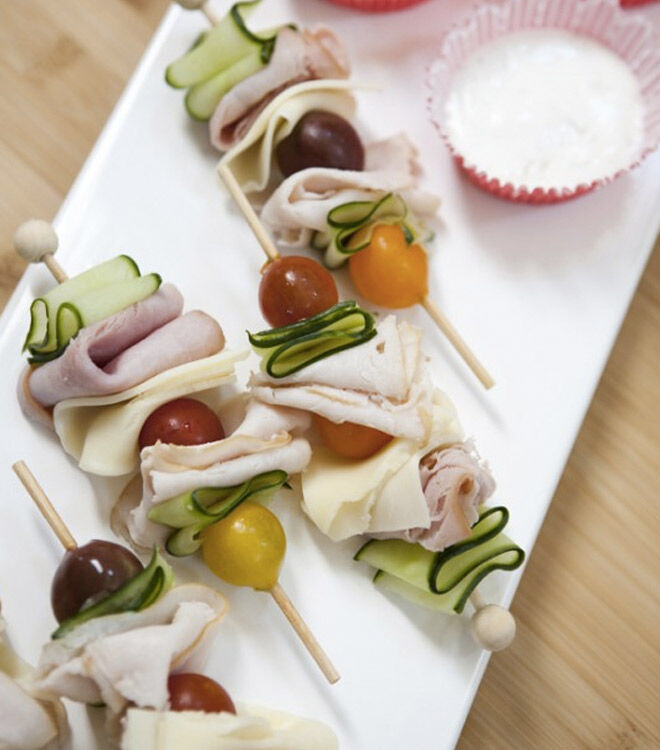 I thought we agreed on no sandwiches? Well, the stick transforms the usual humble sandwich ingredients into a rainbow of yummy, healthy fun. Just don't mention the word 'sandwich'. (via One Charming Party)
Pizza on a stick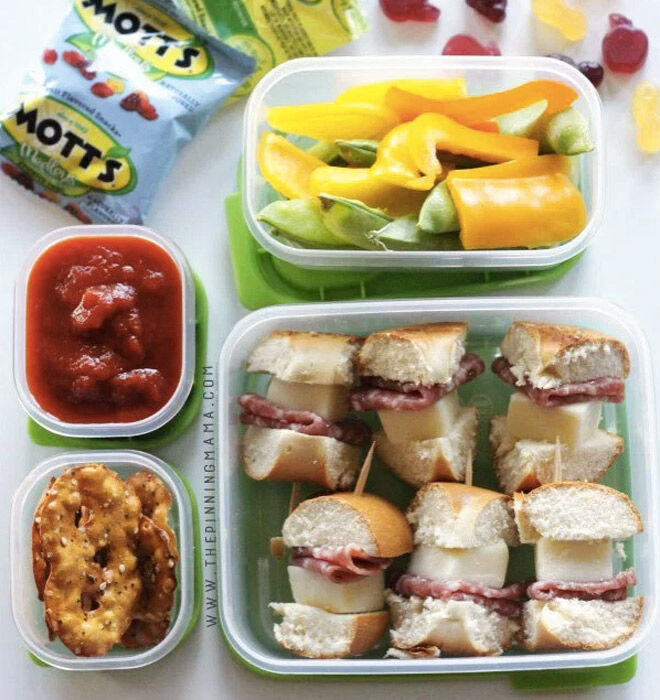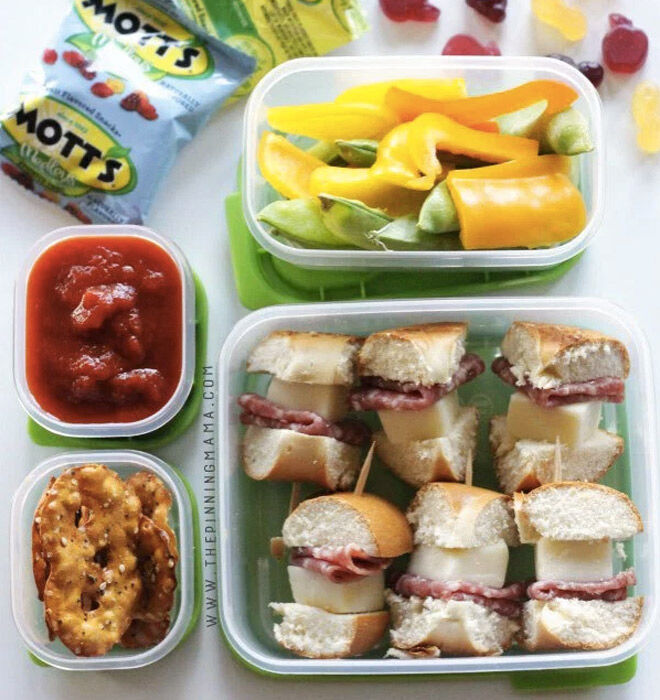 You can let your imagination go crazy on this one! Here, we have some mozzarella and salami sandwiched between bagel with pizza sauce and capsicum on the side.
But that is just the beginning of the many options you could try – pita bread instead of bagel, different pizza toppings. The world is your… pizza! (via The Pinning Mama)
Burger on a stick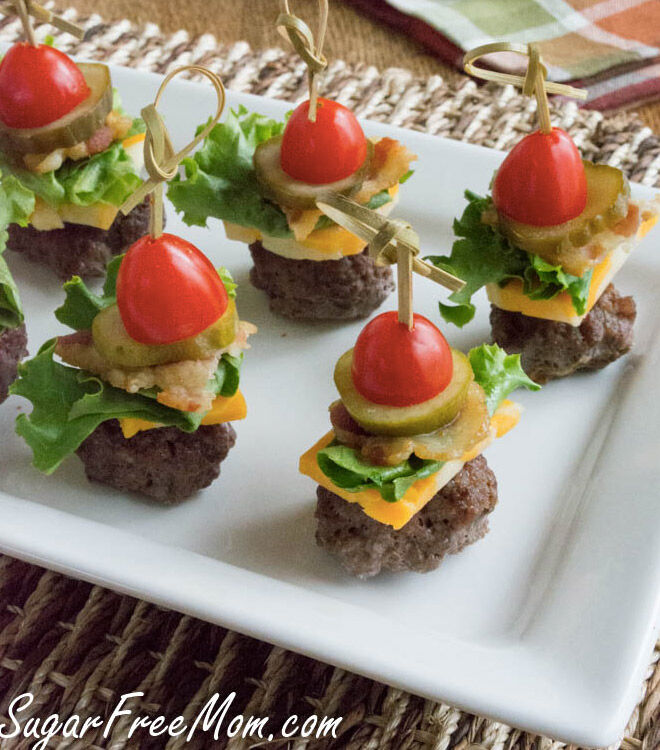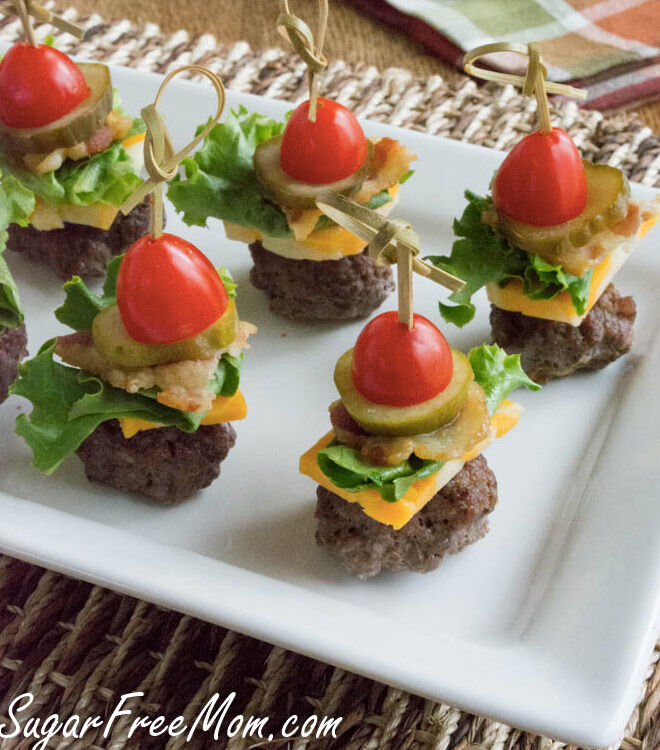 If you are making burgers or meatballs for dinner, then dedicate a little of the mixture to miniature versions and you'll have lunch for the next day sorted too. (via Sugar-free Mom)
Vegie roll ups on a stick

To up the vegie count (or for gluten-free kiddos), consider turning your back on flatbread and get rolling with cucumber instead. The protein in the meat and yoghurt helps with the fullness factor. Yum! (via She Knows)
Pasta on a stick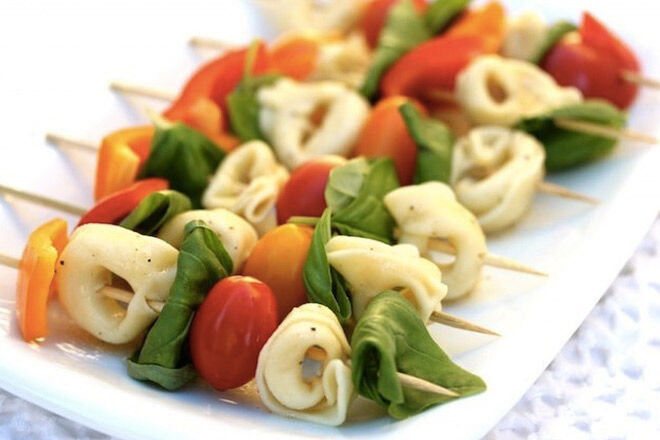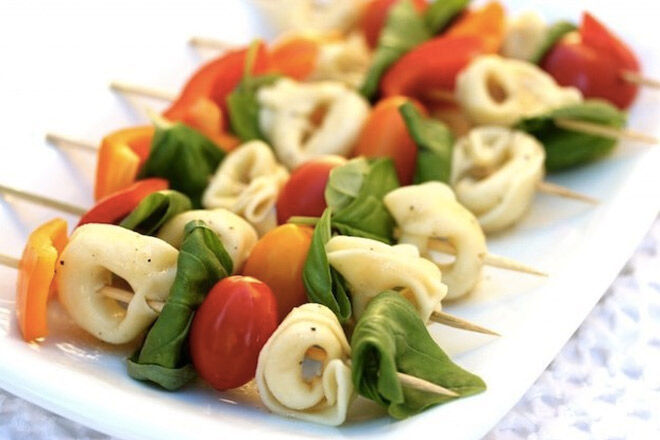 Another great option for making use of leftovers, these pasta kebabs are sure to be a lunchbox hero. Just keep some un-sauced pasta from dinner the night before and then add some lunch time pizzazz with colourful vegies and lush herbs. (via Babble)
Chicken salad on a stick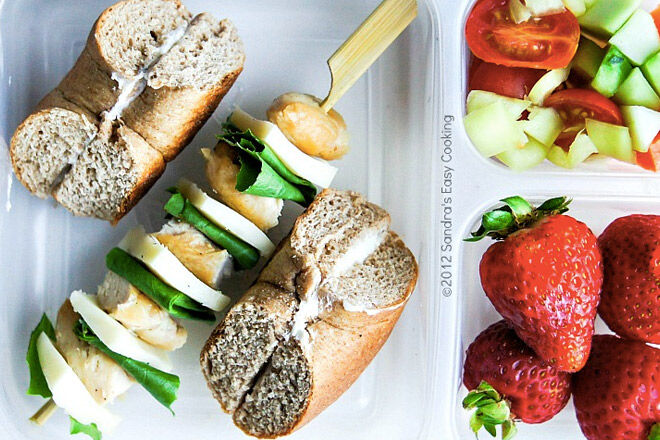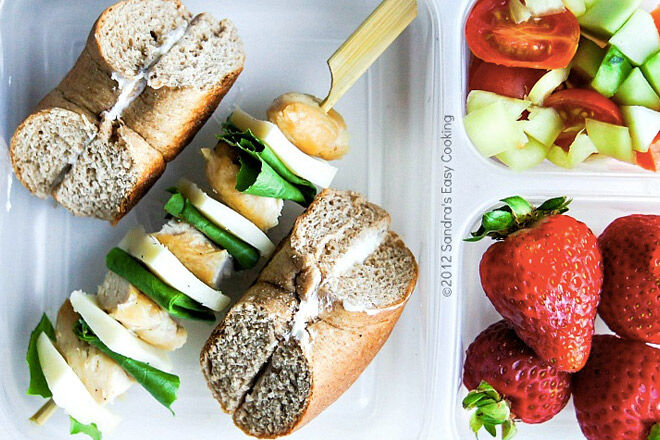 With greens, dairy and lean protein, this one will fill up hungry bellies with lots of good stuff. And we wouldn't be surprised to see one in mum or dad's lunchbox either. (via Sandra's Easy Cooking)
Breakfast on a stick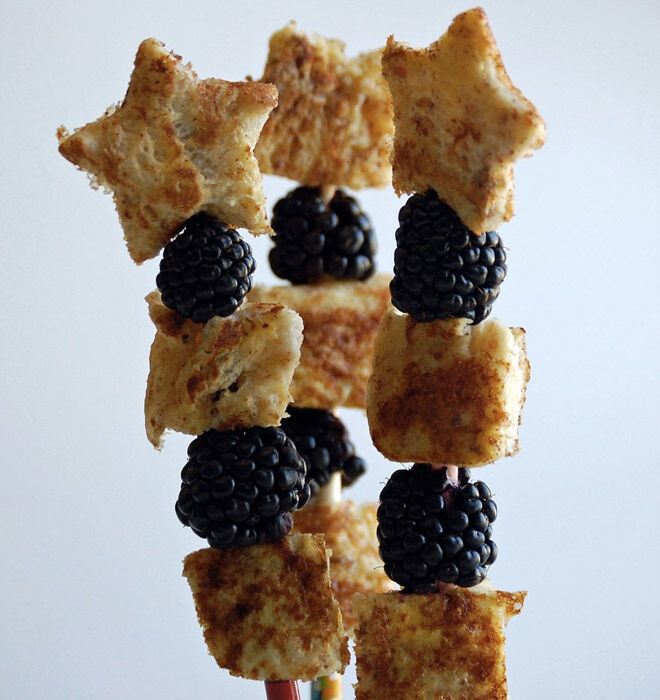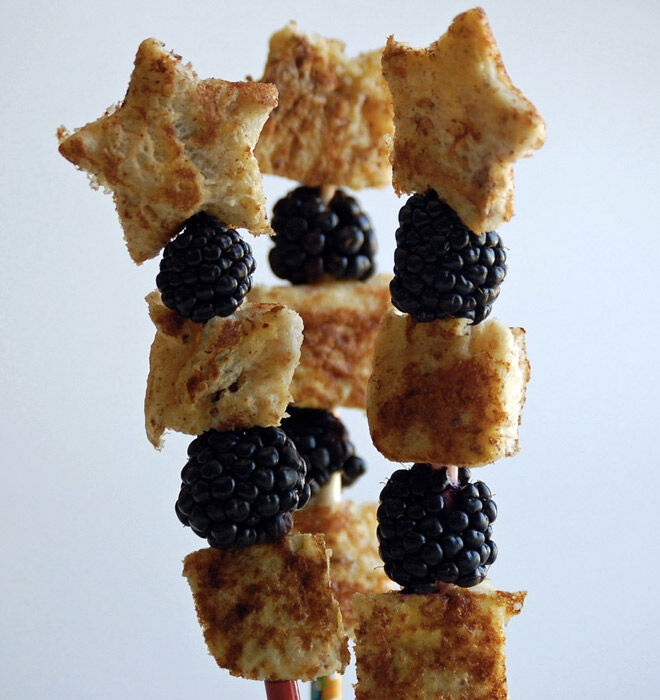 A lunch time treat doesn't go astray every now and again, and this one is sure to see that lunchbox return empty! Cook up a batch of French toast and then cut it up and alternate on sticks with juicy berries of your choice. Mini pancakes work well too! (via Super Healthy Kids)
Shapes on a stick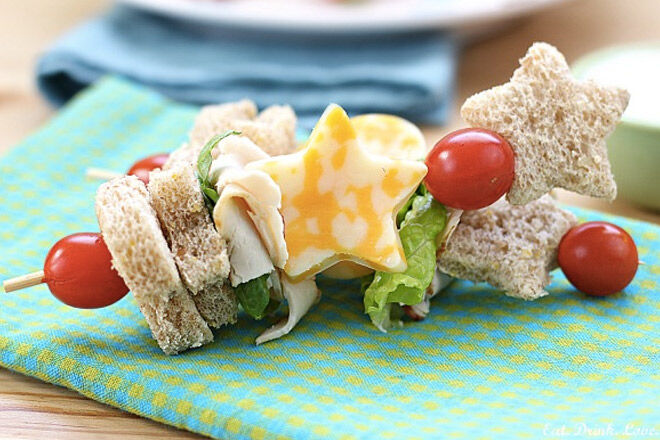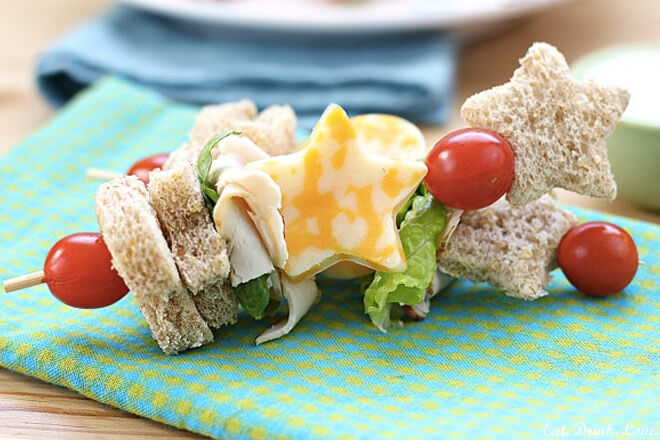 When is a sandwich not a sandwich? When it's cut into pretty shapes! Wield your cookie cutters to great acclaim and whip up these super fun lunch creations – we think they look like edible magic wands! (via Eat Drink Love)
The prettiest fruit salad on a stick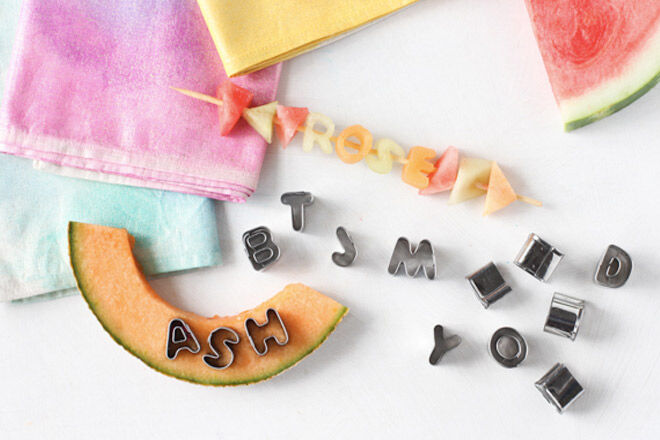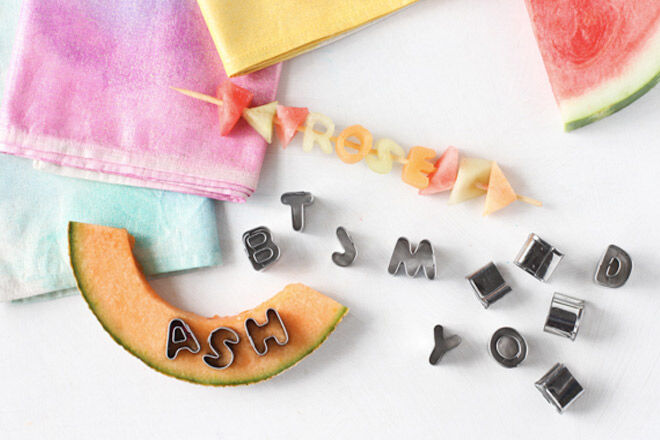 While it may be more of a side dish, in need of some hearty friends in the lunchbox, this idea was just too sweet to leave off the list. No kid will be able to resist munching up their personalised fruit salad. Gorgeous! (via Creative Live Blog)
Double the fun: sandwich on an edible stick!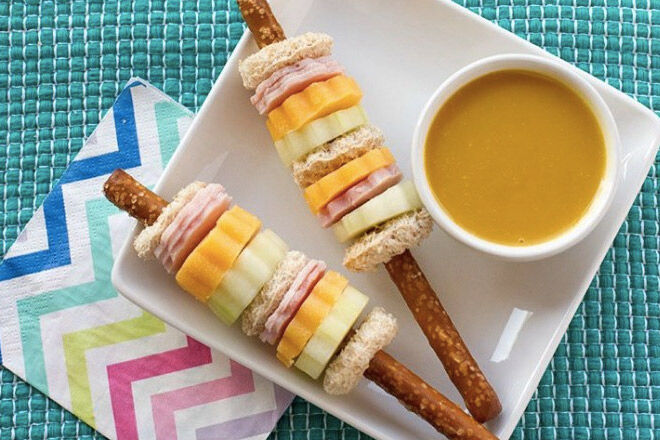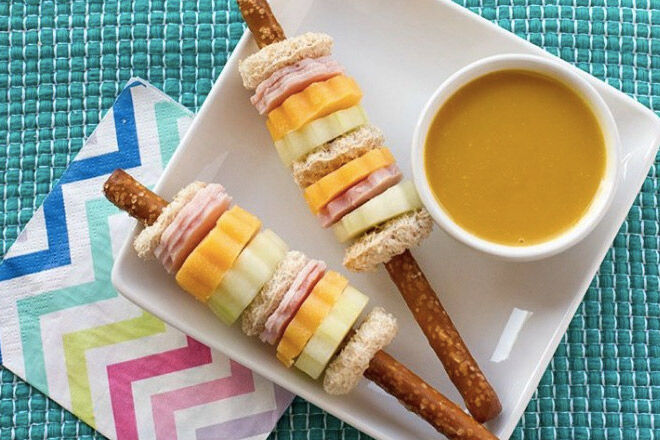 This final idea is lunch-on-a-stick genius – make the stick edible as well! Choose your ingredients and then use a straw to cut out bigger holes. Thread onto pretzel sticks and you have a delicious nude food lunch! (via Busy Mommy Media)
Read next …