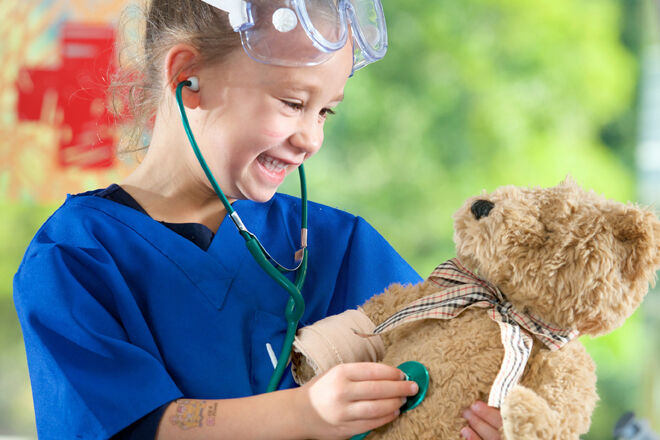 Teddies are precious and they deserve lots of love, care and special attention just like the wildlife at Victoria's three great zoos!
That makes the zoos the ideal place for teddy vet checks!
During the upcoming Victorian spring school holidays, kids are invited to meet the special teddy check teams and find out about the care that the zoo animals receive too!
The complimentary teddy vet checks will be offered every day of the school holidays from 11am to 3pm at Healesville Sanctuary, Melbourne Zoo and Werribee Open Range Zoo.
The teddy check teams will also be in action at Healesville Sanctuary's Australian Wildlife Health Centre, Keeper Kids at Melbourne Zoo, and Ranger Kids at Werribee Open Range Zoo. Plush wombats, giraffe, and gorillas will be welcome too!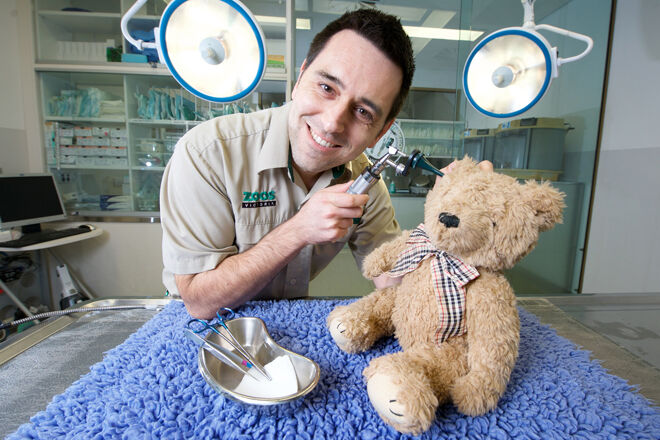 Kids can pretend to be a vet, diagnosing their teddies, bandaging them up and giving them special care all while hearing about how the amazing animals at the three zoos are cared for by Zoos Victoria's dedicated veterinarians. They will also get a teddy vet check certificate to take home!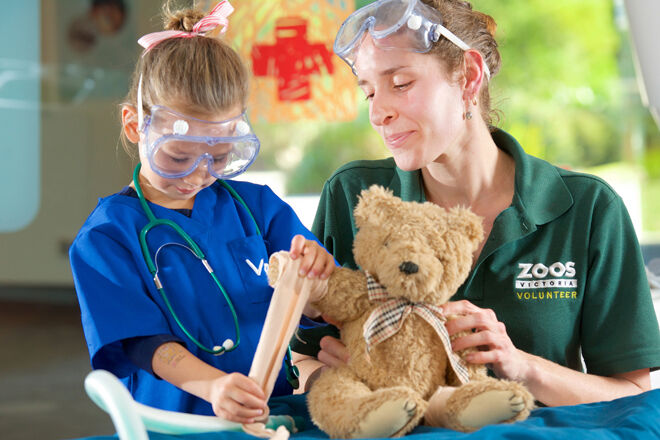 Teddies play a special role in our lives and the teddy vet checks are the perfect way to nurture your kiddo's  kindness for other beings, whether human, animal, or teddy bear!
Free entry for kids and for teddies!*
*Kids under 16 years old visit for free during Victorian School Holidays, Victorian Public Holidays and weekends, and teddies of all ages are free 365 days a year! Please note: teddies must be accompanied by a human carer.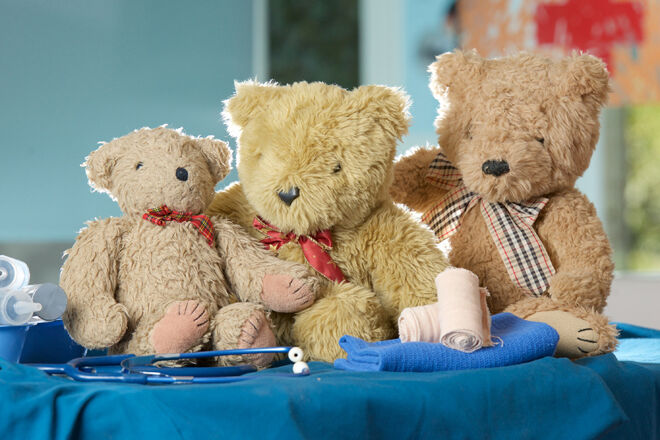 When: 17 September – 2 October 2016 from 11am – 3pm daily
Where: Healesville Sanctuary, Melbourne Zoo and Werribee Open Range Zoo
Tickets: Adults – general admission applies
*Kids under 16 years old receive free entry on Victorian Government school holidays.
See more at Zoos Victoria Teddy Vet Check