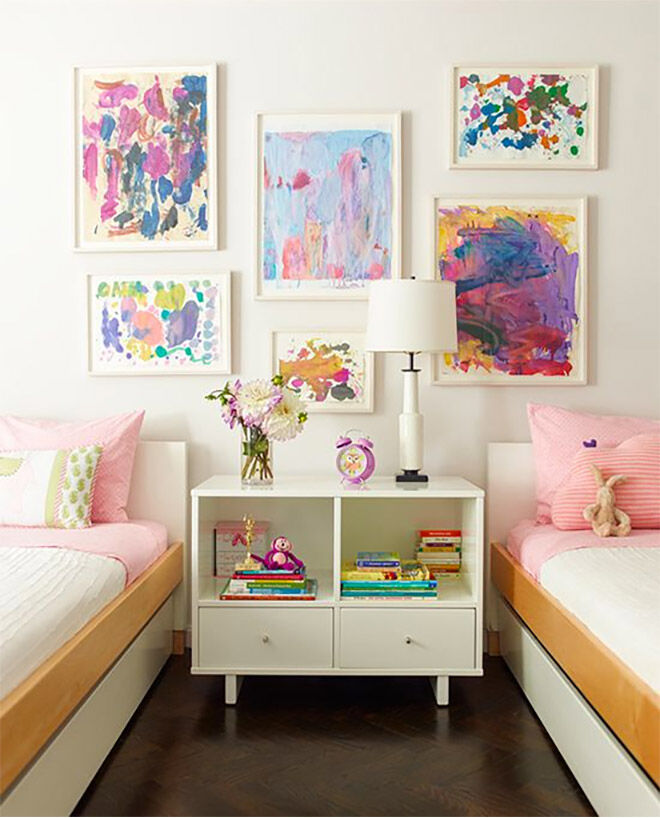 Moving out of a cot and into a big bed is an exciting milestone in your tot's life, and what better way to celebrate this development than with a… drumroll please… toddler room makeover!
This interior design project calls for a splash creativity, a splosh of practicality, plenty of personal touches and – last, but definitely not least – input from the future resident. After all, your toddler's room is the place where they will grow up, bed down and play the day away, so it's important that your tyke loves the space as much as you do!
Luckily, the Mum's Grapevine Facebook Community is full of DIY superstars and you've kindly shared your tips for decorating a toddler's room.
Here are 6 ways to make your tyke's space feel like home, sweet, home.
1. Get in the frame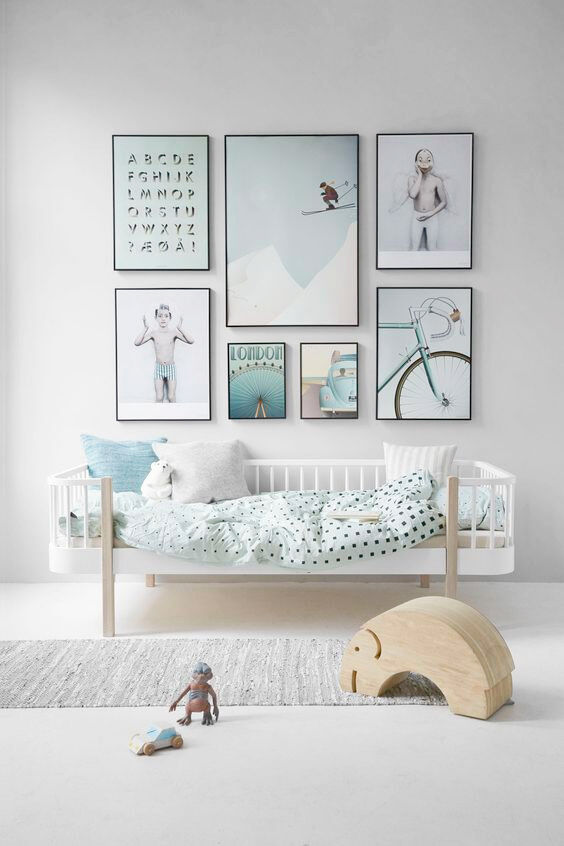 Hang lots of picture frames in all different sizes. As your kiddo grows, their taste will change and when this happens, just pop a new picture in the frame. It's also a great way to showcase your mini-maker's artwork. (via Oliver Furniture)
2. Supersize the storage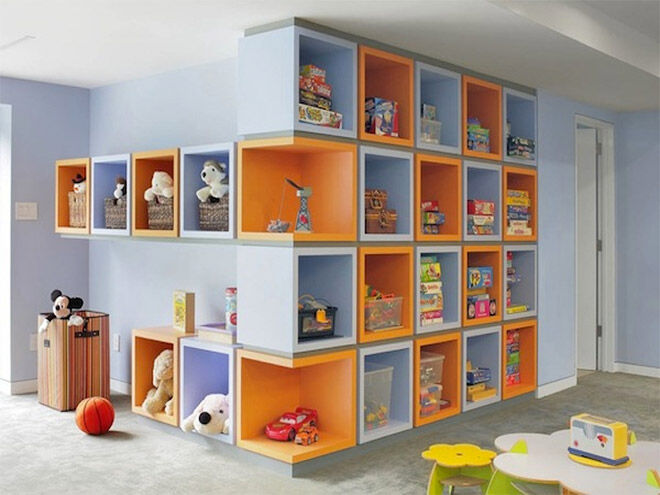 The older your child gets, the more stuff they'll amass, so storage is king. Bookshelves and storage boxes are great options for growing collections and they make it easy for toddlers to tidy up too (fingers crossed!). (via Artflz.com)
3. Dedicate a play space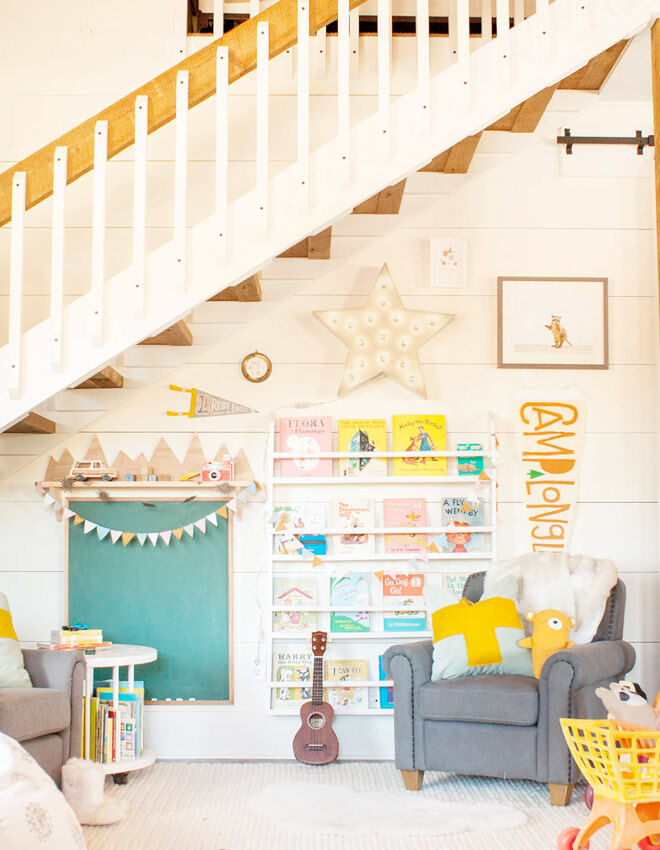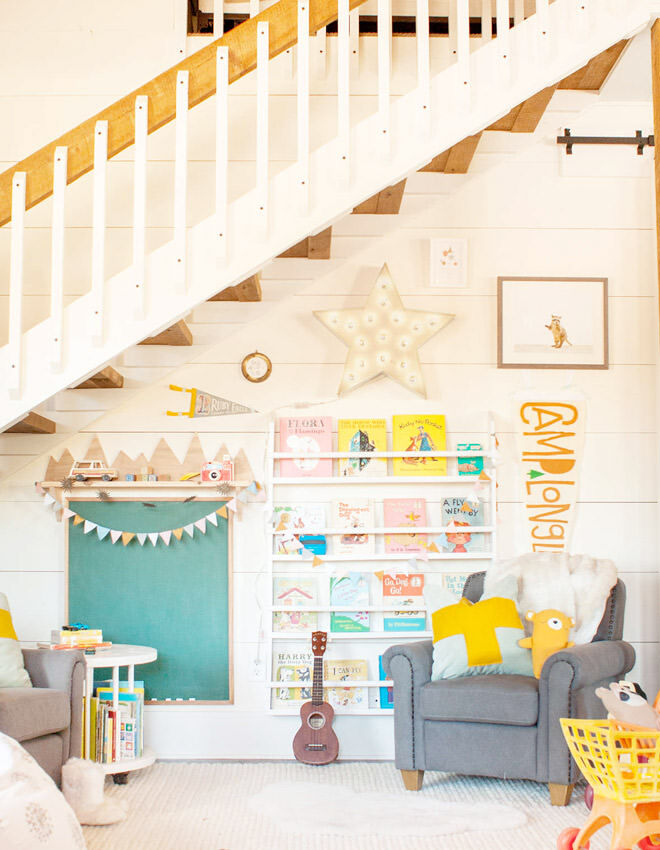 Plan the space so that you have a central area to play in. Then add a rug and some cushions so your little one can get comfy as they leaf through their favourite book or play with toys. (via Lay Baby Lay)
4. Room for change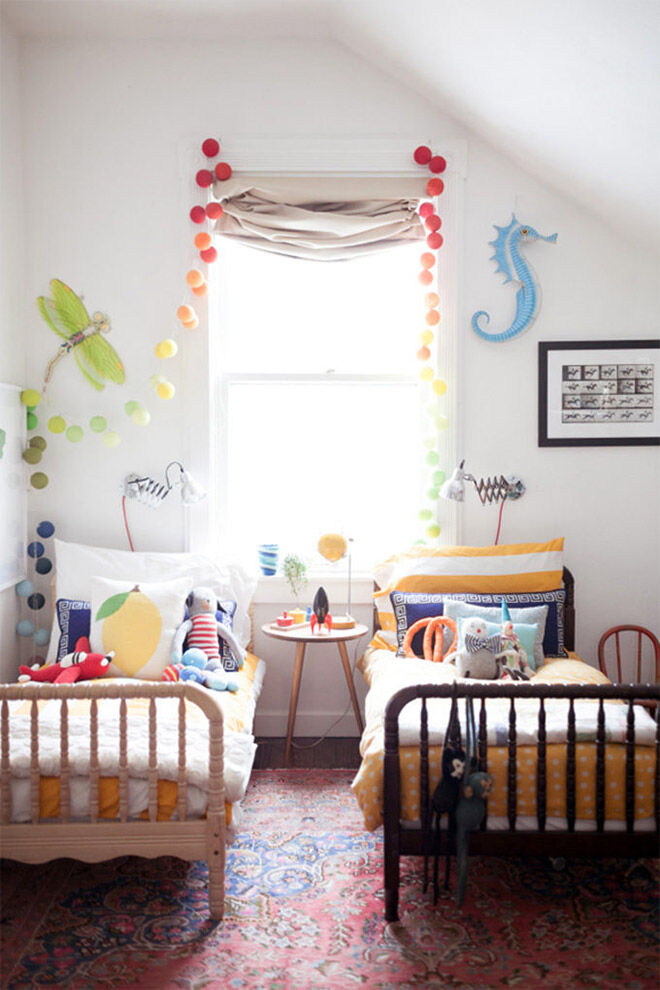 Stick to a neutral colour scheme for the walls and jazz things up with sheets, curtains, cushions and doona covers. These elements can all be updated pretty easily as tastes change, and remember, sale items are your friend! (via A Cup of Joe)
5. A bright idea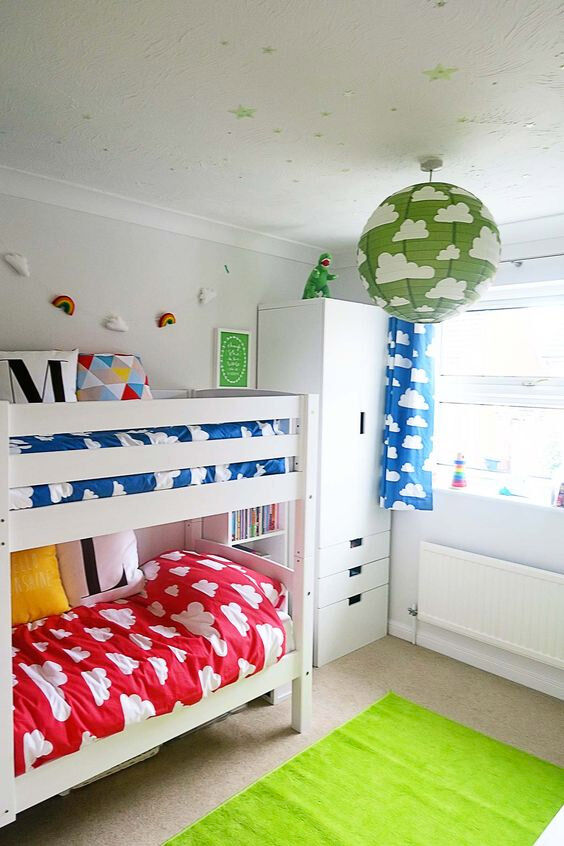 If you want to steer clear of character themes (which can date), then look to bright colours. Bold cushions, bed linen, storage boxes or a rug will lift a room; and your spring chicken will love the colours now and later. (via Mummy, Daddy & Me)
6. Stick 'em up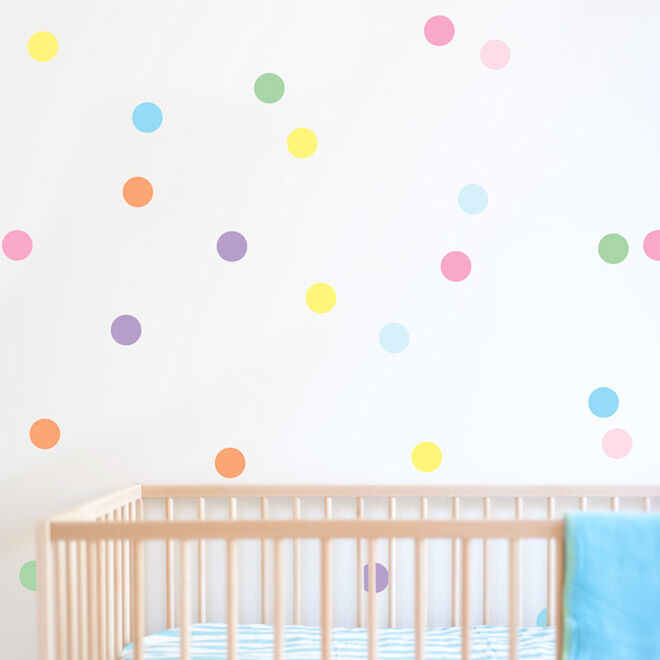 Ahhh…. wall decals. What did we do before they came along? With designs for every taste, wall decals are easy to apply and remove. They're great if you're renting and if you go with fabric decals, they can usually be re-used. Just make sure your wily fox (toddler) can't reach the decals and peel them off!


Inspiring interiors
For a bit of added inspo, here are some très cool kids' rooms to get your creative juices flowing. Can we decorate 13 toddler rooms instead of just one? Please.
Pretty as a picture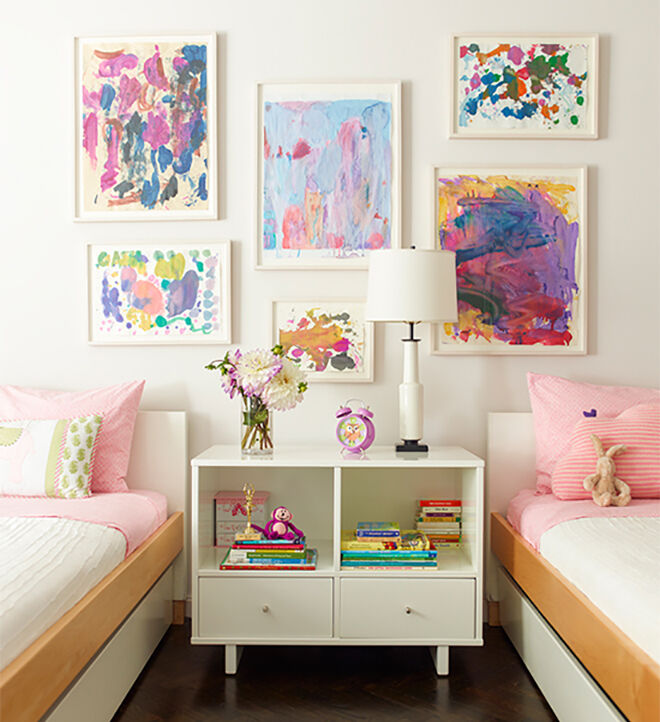 Mini-masterpieces take centre stage in this arty party for the eyes. (via Oh Joy)
Up high, down low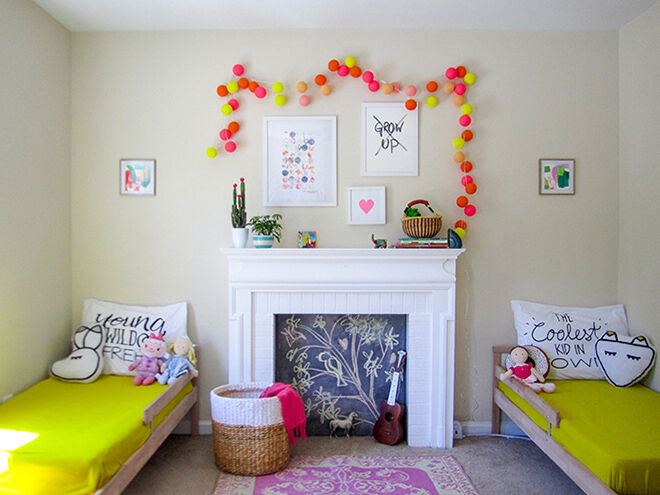 These picture frames add a creative touch to the wall and the chalkboard is a fun activity at ground level. (via Babiekins Magazine)
The art of storage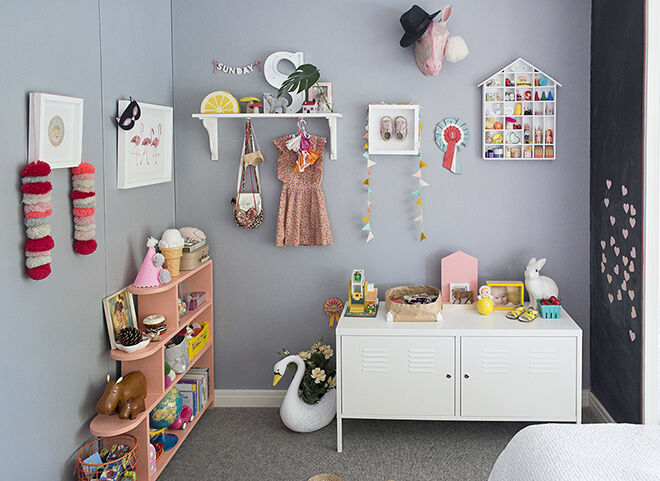 With creative shelves and bookcases for belongings, this room transforms storage into an art installation. (via The Grace Tales)
A basket space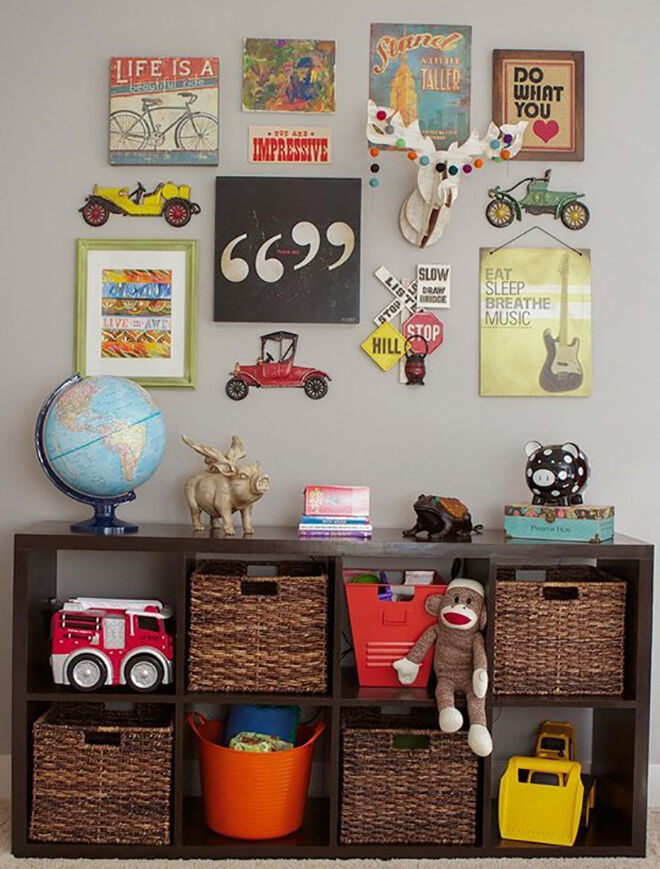 This pull out, push in storage idea puts toys in hands-reach for littlies and keeps them neat for Mum. (via Apartment Therapy)
Sweet and tidy

With a 'home office' and lots of storage space, everything has its place in this gorgeous room. (via Jesyka D'Itri Marés at Visual Vocabularie)
It's play time!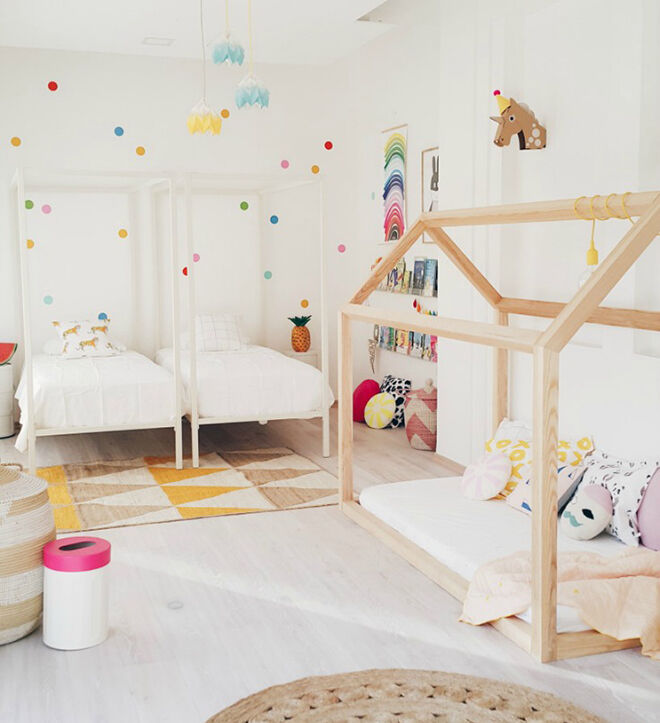 A central play area and open air cubby give this room a light and airy feel. (via Petit and Small)
A fun floorspace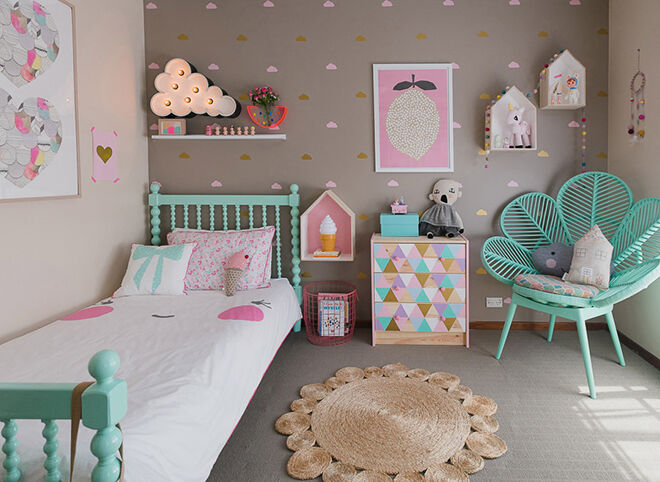 There's plenty of room to spread out the toys and play the morning away in this pretty, spacious area. (via Petite Interior Co.)
The sky's the limit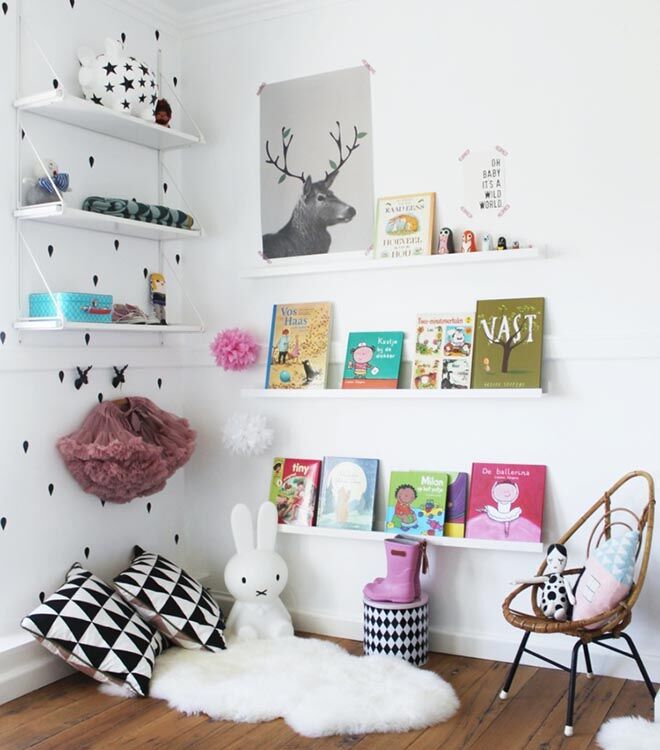 The simple colour scheme and removable decals make this book nook beautiful as is, but simple to re-style. (via Little Gatherer)
Cheap and cheerful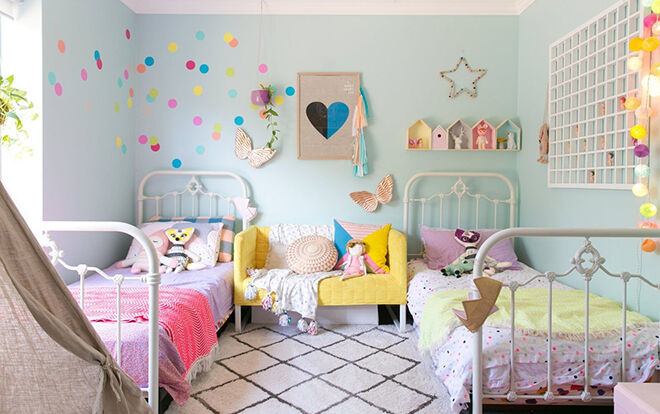 With an affordable rug, colourful linen and wall decals, this room is sweet now and can be adapted if the kids' tastes change. (via Apartment Therapy)
A classic colour scheme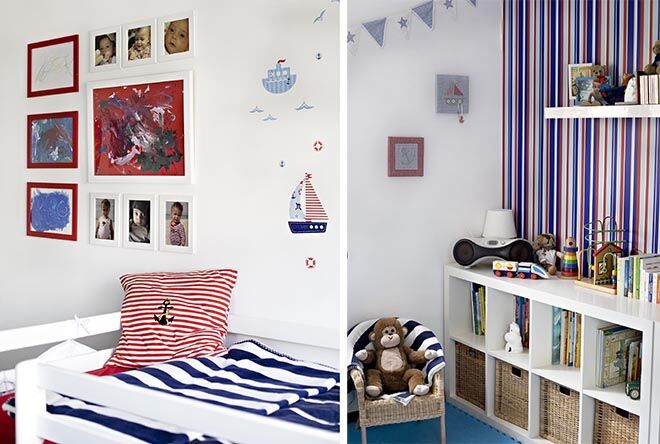 Nautical colours are a bright way to style your little sailor's room, and they can channel French chic too. (via Around My Table)
Pretty in pink
Using the bed, rug and chair as colour highlights, this room is a bright idea for the pink theme. Too cute! (via Scandinavian Chic)
Shaping up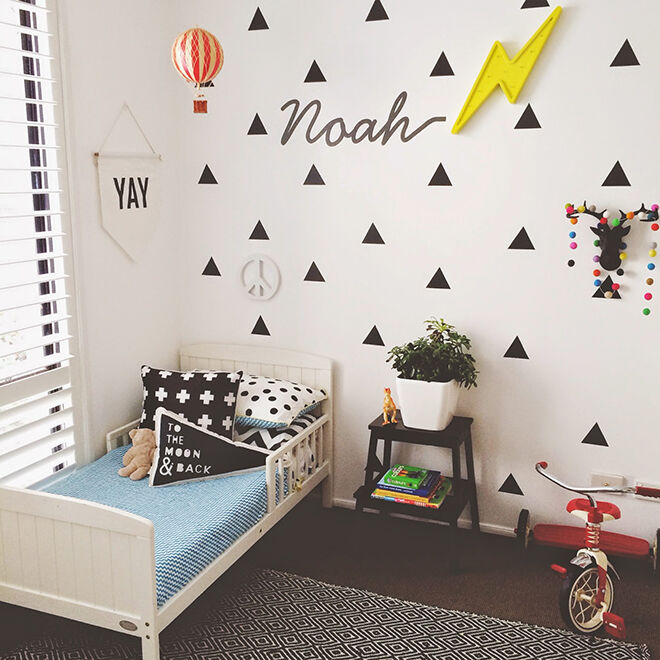 Triangle decals are a nice touch on the wall, and match the 'shape' pattern in this room. (via Honey and Fizz)
Super decorations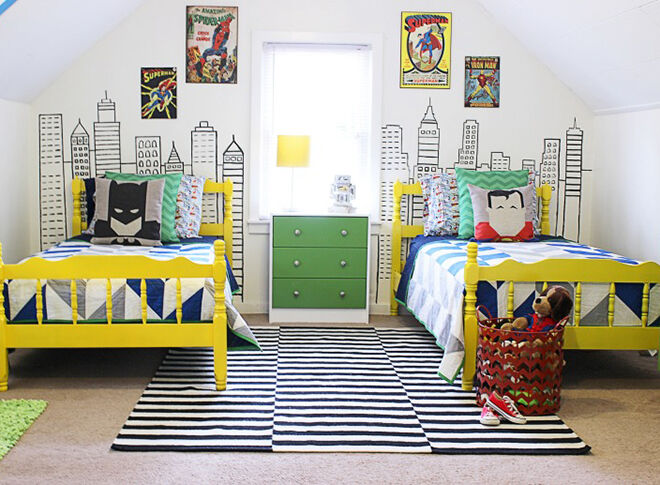 The superhero theme gets a light touch with these city skyline decals. Up, up and away! (via Classy Clutter)
Want to know more?
Join the conversation over on our Facebook page and see the decorating tips of other mums… click below!
Click to read what other mums had to say on the Mum's Grapevine Facebook page.