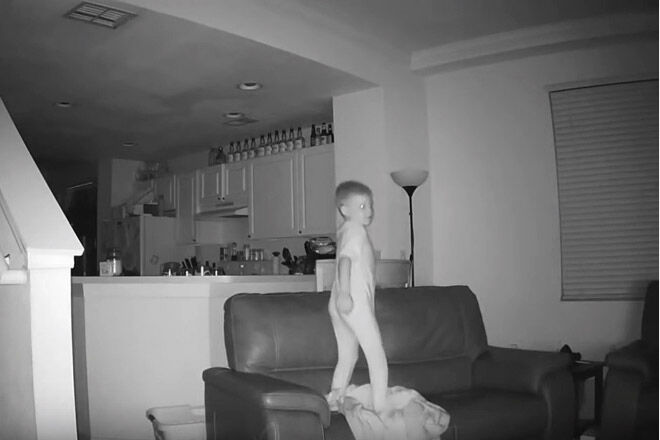 Midnight is the time when Cinderella coaches turn into pumpkins, and 2am is when six-year-old boys turn into cartwheeling, backflipping, couch-jumping ninjas!
Well, one boy, anyway. You see, when Cody Wray noticed that his home surveillance system was unplugged, the dad and IT security expert thought he might just check the footage. And he was in for a surprise! Because instead of tuning into an episode of 'let's watch dust settle on the lounge at 2am', Cody was stunned to see his son Dylan leap out of the shadows and onto the screen.
As the camera rolled, little Dylan did too. He rolled over the carpet, jumped on the couch, played with the lights, punched the couch, backflipped off the couch and basically did all the stuff he's not allowed to do when Mum and Dad are around.
Imagine up a David Attenborough voice and peek into the wild and secret world of the six-year-old.
When grown-ups are away, little critters will play!
Enjoy.
h/t Scary Mommy and Facebook