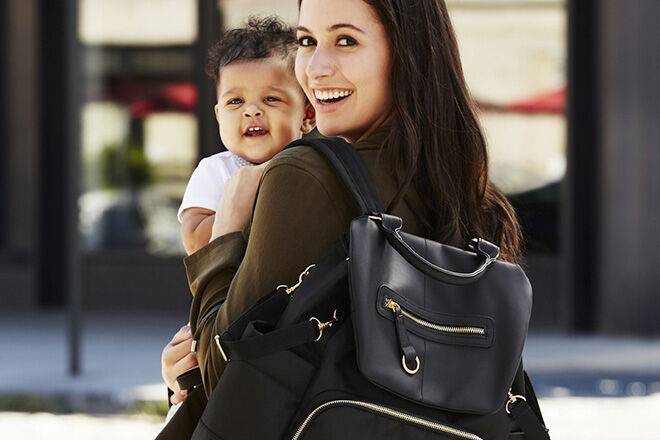 Babies need stuff. So. Much. Stuff. When you're out and about with bub, nappy bags are a great way to keep it all together, but can be hard to wrangle with a baby in your arms.
Go hands-free and get ahead of the pack with 9 nappy backpacks for busy mums.
1. In form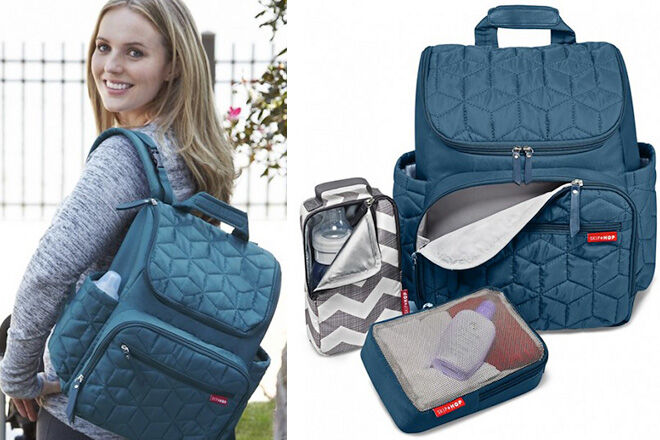 Say goodbye to boring black and stand out from the crowd with the Skip Hop Forma Backpack Nappy Bag ($139.95) in peacock blue. This soft and luxurious bag also features a whopping eight pockets and two packing cubes to keep all your bits and bobs in place.
2. Secret stash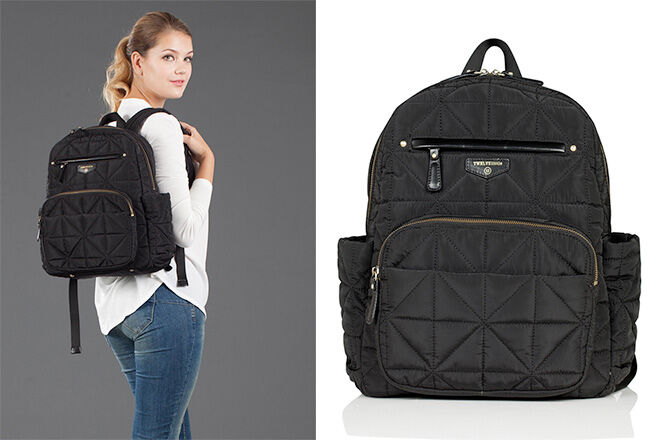 The TWELVE little Companion Quilted Nappy Change Backpack ($289.95) has a dirty little secret. Hidden at the bottom of this plush quilted bag is a zipper pocket so you can quickly stash any items your little one makes a mess of. Clever!
3. Chelsea girl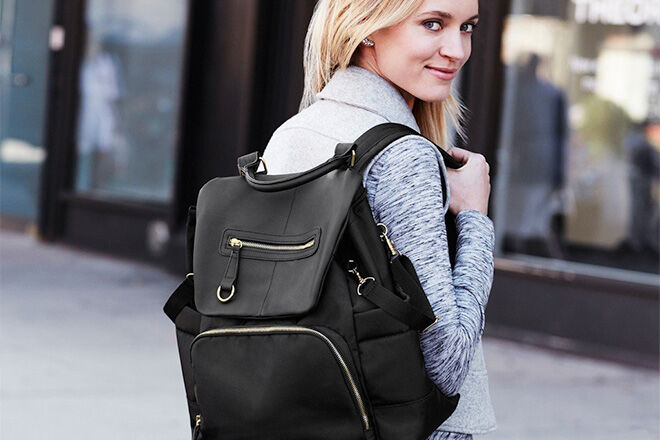 Perfect for the working mum, the Skip Hop Chelsea Downtown Chic Nappy Backpack ($125) combines lux faux leather details and gold hardware with a generous drawstring bag, heaps of compartments and insulated side bottle pockets.
4. Go for gold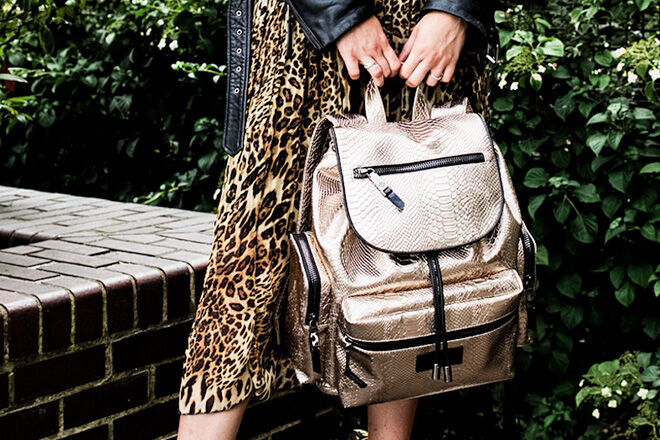 Say hello to glamour with a Tiba + Marl Baby Bag (from $179). We also love the bold Gold Kaspar Knapsack ($210). It's got all the bells and whistles you need for bub wrapped in a rockin' metallic faux python finish.
5. City Slicker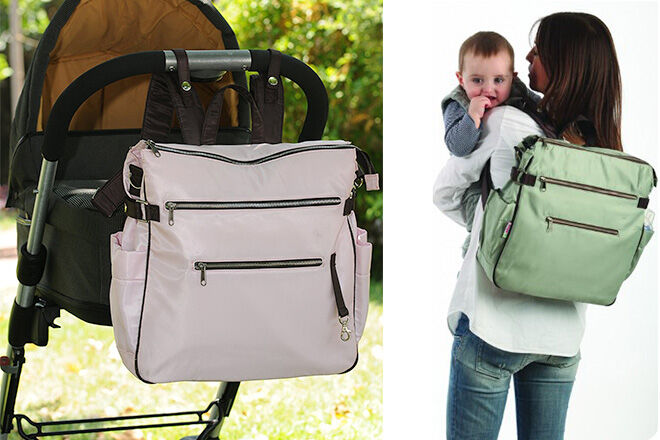 If you can't decide between a bag or a backpack, don't! The Minene City Bag ($99) is the one-size-fits-all of nappy bags. It comes with a long strap so you can wear it on your back, sling it over your shoulder or hang it from a stroller.
6. Blank canvas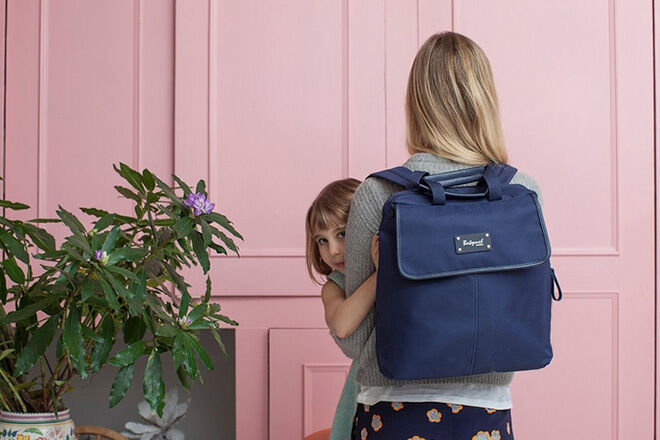 Sometimes less is more. Babymel Harlow Backpack Nappy Bag ($89) has everything you need inside a sleek and simple classic cotton canvas bag.
7. Scandi style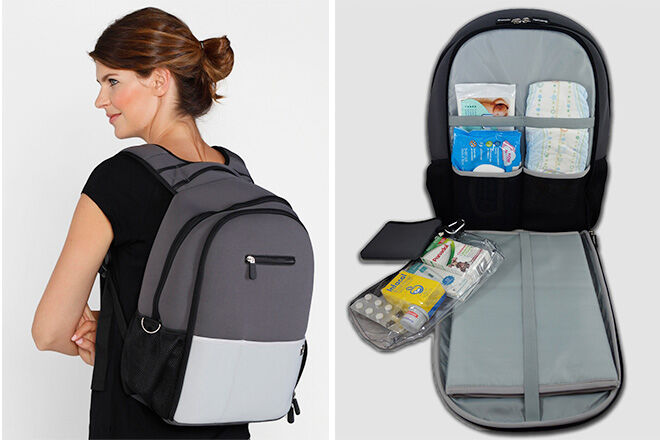 The on-trend Neoprene Lightweight Scandy Nappy Backpack ($49.95) is the perfect pick for active mums. Lightweight, tough and waterproof, dads will love it too.
8. Good time Charlie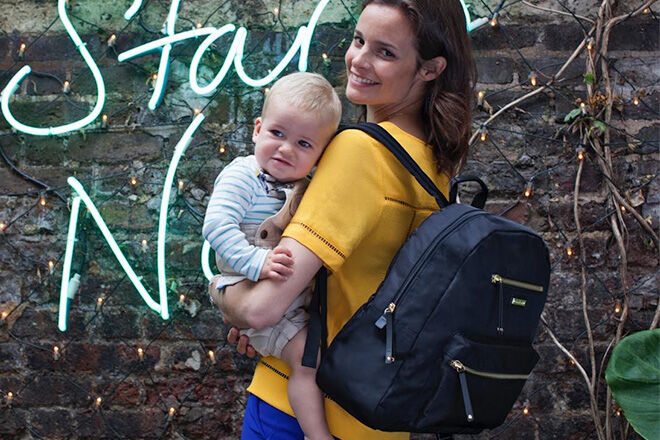 The chic and versatile Storksak Charlie Nappy Bag ($179) comes stocked with all the regulars including an insulated food and bottle bag with pocket that is perfect for quick trips out without your whole bag. Handy!
9. Peas in a pod
Easily pack all the essentials for your sweetpea in the PacaPod Picos Nappy Backpack ($199). Tough and water repellent on the outside and full of tidy packing pods on the inside, it also clips onto your pram to keep everything you need within easy reach.
---
Find More:
pregnancy essentials 
The maternity bra that grows with you
9 fab nappy bags for the dapper dad
20 adorable names that work for boys and girls
---