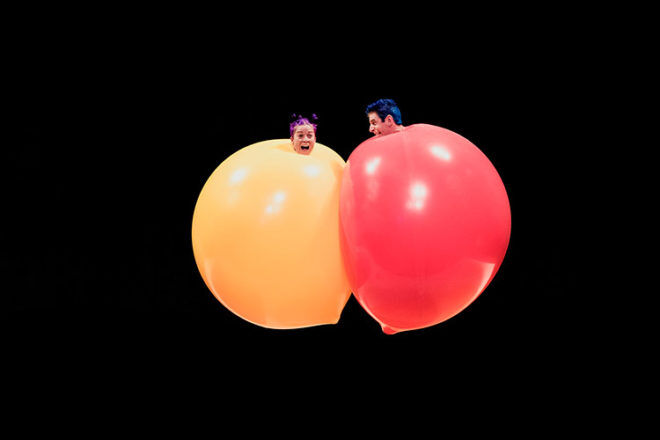 Get ready for high-flying laughs of a lifetime!
The hilarious world-famous clowning duo from New York, the Acrobuffos, are heading to Melbourne in January to take us on an epic comic adventure filled with breathtaking air sculptures and laugh-out-loud physical comedy.
Air Play marries comic physical antics with breathtaking air sculptures to create a spectacular performance as hilarious as it is heart-warming. Flying umbrellas, larger-than-life balloons, kites that float over the audience and an enormous snow globe are the constant companions of a sister and brother, played by Seth Bloom and Christina Gelsone, whose rivalry is only matched by their affection.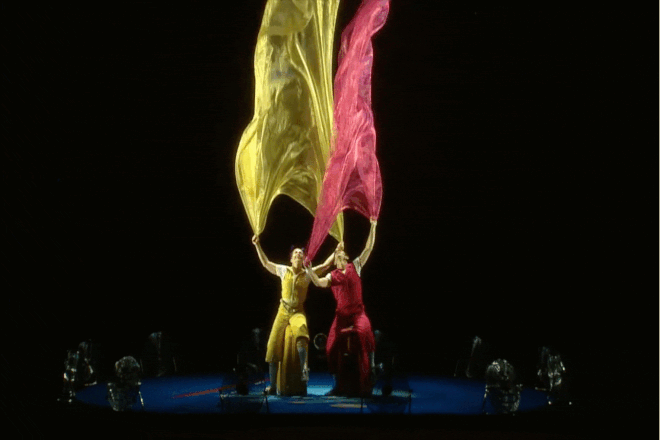 The mesmerising high-flying and ground-breaking air sculptures are mixed back with a beautiful colour palette you'll just have to see! And if you hadn't guessed, Air Play is an intended pun. Besides physically playing with air, the show's soundtrack spins the radio dial, creating an auditory "air play" which leaps from Balkan gypsy music to a Nordic boys' choir, Italian avant-garde and Appalachian ballads.
So let the curtains open and feel like a child again as this cheeky but heartfelt storytelling keeps both you and your kiddo enthralled – and laughing out loud!
---
BOOK NOW:
Air Play at Arts Centre Melbourne
A comic adventure so epic it will lift you out of your seat
January 18 – 22, 2017 at the Arts Centre Melbourne's State Theatre
Matinee Performances
Thursday 19 January, 3pm
Thursday 19 January, 11am
Friday 20 January, 2pm
Saturday 21 January, 2pm
Sunday 22 January, 3pm
Sunday 22 January, 11am
Evening Performances
Wednesday 18 January, 6pm
Friday 20 January, 6pm
Saturday 21 January, 6pm
All ages
Book now at artscentremelbourne.com.au or 1300 182 183