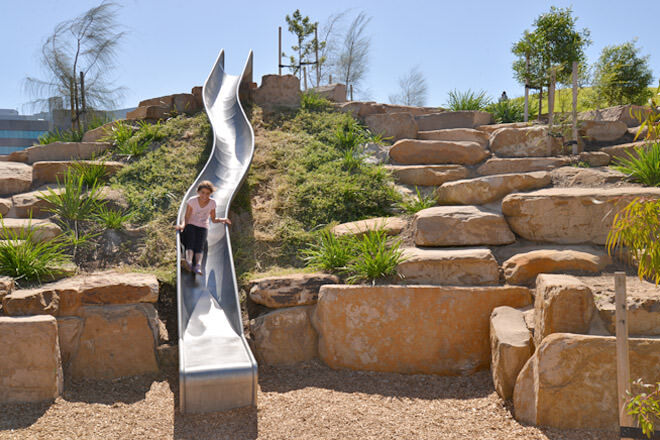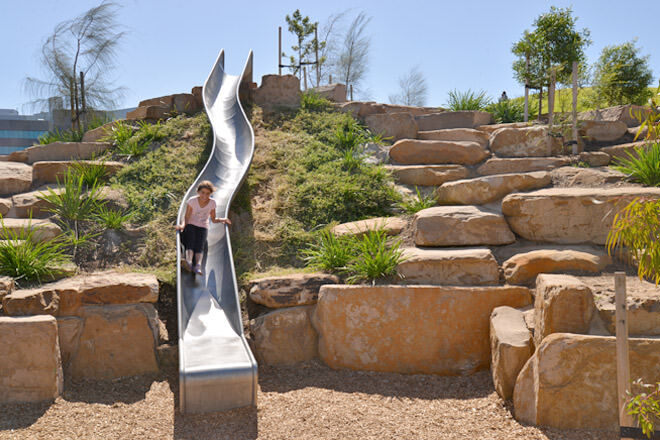 In the olden days (i.e. when we were kids), a playground was a small patch of ground with a swing, slide and round-a-bout. Fast-forward a couple of decades and a new wave of playspaces are taking fun equipment to the next level. Literally. With super slides, giant basket swings and nature play features, Australia's top playgrounds are modern masterpieces!
And now the Australian Institute of Landscape Architects (AILA) has found the fairest funnest of them all, with their search for Australia's Best Playground.
After tallying the votes, here is the winner (hello Melbourne) and three notable mentions across Australia.
---
Winner:
Australia's Best Playground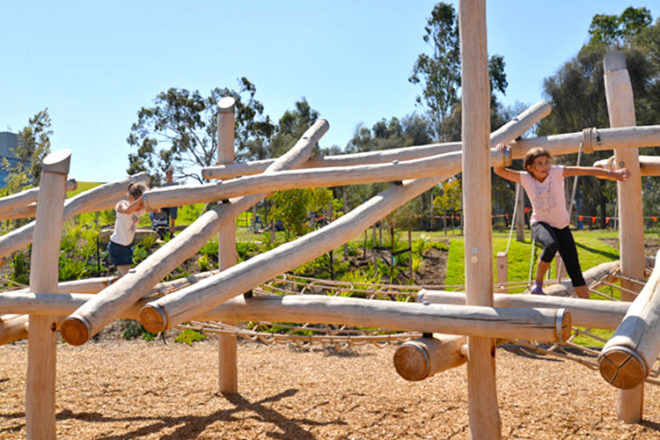 It's official! Nature Play in Melbourne has been crowned the best playground in the land. Located next to the Royal Children's Hospital, this sprawling playspace takes kids over the hill and far away to a world of nature play in the city.
Your kiddo will absolutely love rolling down the grassy hills, splashing in the water, stomping in the dust and zipping down the slides, so a change of clothes is a right royal idea.
Getting there:
Royal Park, corner Gatehouse Street and Flemington Road, Parkville, VIC 3052
---
Winner:
Best Playground in ACT/NSW Region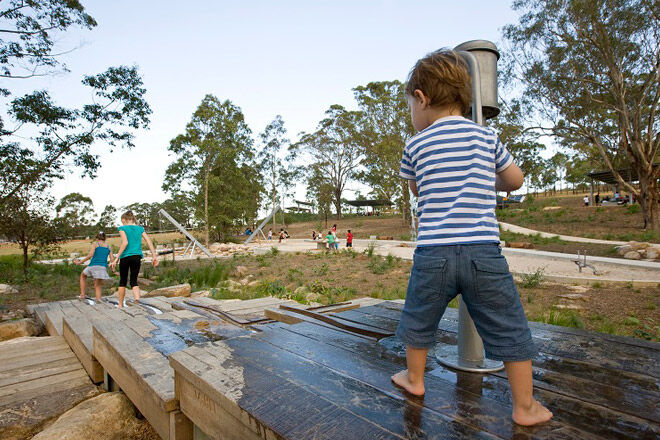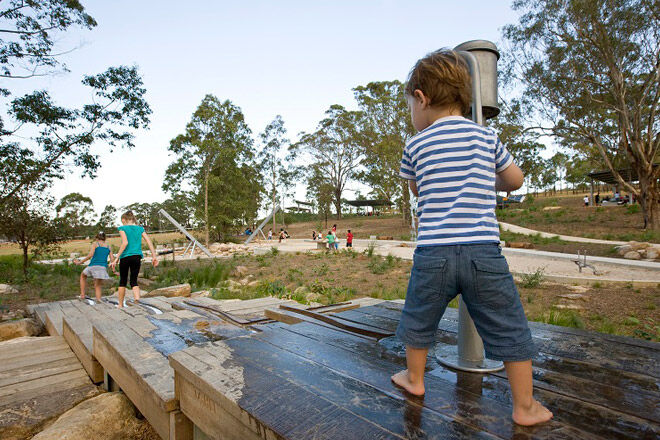 Congratulations goes to Lizard Log Playground in Sydney. With a double and single flying fox, a climbing wall, slide, giant swings, water play, sand diggers, balancing beams and room to ride bikes, trikes and scooters, this playground is all kinds of fun.
Getting there:
Main entrance is where Cowpasture Road and The Horsely Drive meet, Abbotsbury, NSW 2176
---
Winner:
Best Playground in VIC/TAS Region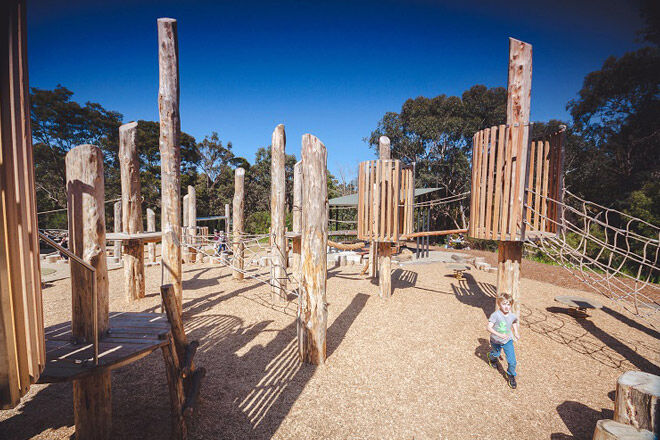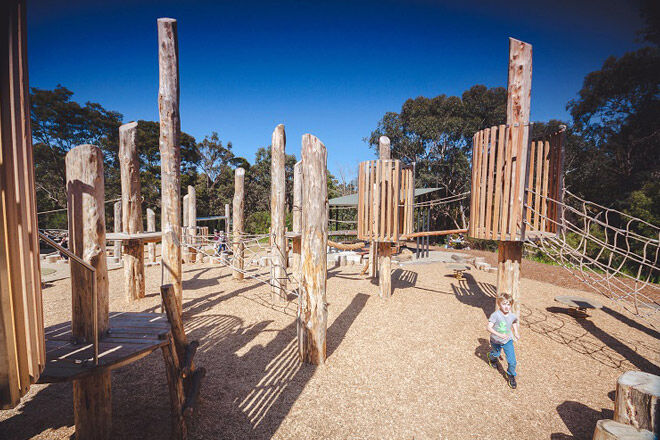 Drumroll please… because the Valley Reserve playspace in Victoria has picked up this gong for its adventurous, action-packed and generally awe-inspiring features.
This playground pushes the boundaries for fun, and older kids will be all over the rope climbing courses, tree house, flying foxes, swings, slides and balancing logs.
Getting there:
Valley Reserve, 80 Waimarie Drive, Mount Waverley, VIC 3149
---
Winner:
Best Playground in WA/NT/SA/QLD Region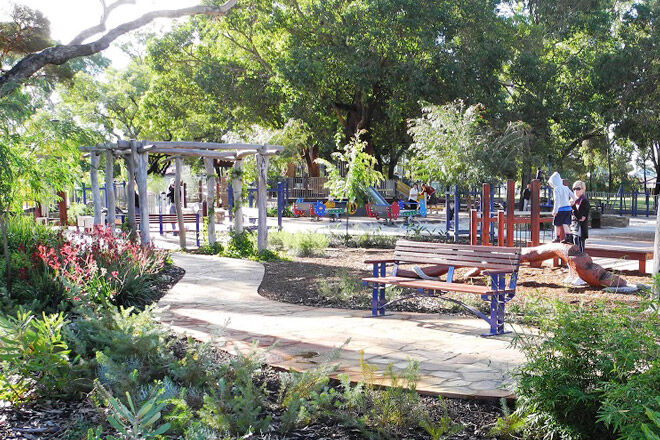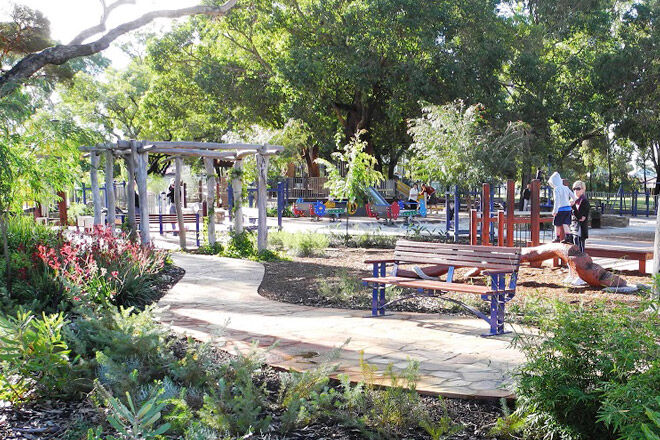 Even before winning this award, Yokine Play Space was $3 million well spent! This WA playground is fenced, which is great news for parents of speedy sprogs, but the highlight is its focus on sensory play.
Whether your tot is playing musical instruments, exploring the sensory trail, squidging sand between their toes or running water between their fingers, this place has a fab feel. Mission F.U.N. is hereby accomplished.
Getting there:
Yoking Regional Open Space, Wordsworth Avenue, Yokine, WA 6060
(Images via AILA)
---
Find More:
playspaces to discover 
Out of this world adventure at Buckingham Reserve Playground
A tree change for children: Calamvale District Park
Get ready to ride at Pitstop Playground
---