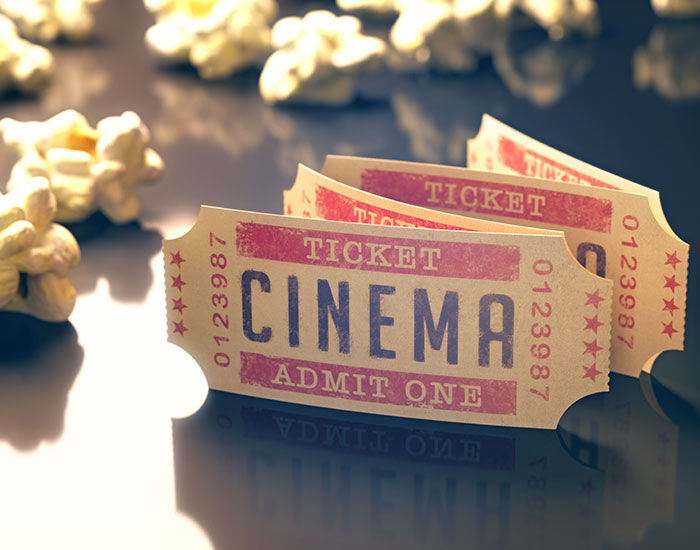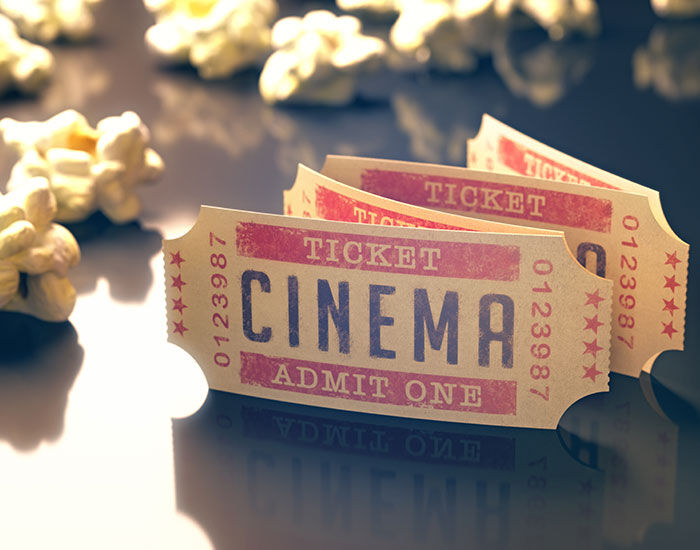 Going to the movies is a cheerful family excursion, and the good news is that it can be a cheap one too. With a little bit of inside info, you'll never pay full price for tickets again. And that means more money left over for the important stuff – popcorn and choc tops!
Here are some ways to get cheap tix for the flicks. We feel a movie marathon coming on…
1. At the movies
It pays to see what your local cinema has on offer. Whether you go on a cheap day (like Super Tuesday at HOYTS) or join a loyalty program (like Cinebuzz Rewards at Event Cinemas), big-screen savings are a beautiful thing.
2. With roadside assistance
Being the member of a motoring association has benefits that go beyond roadside assistance – it also drives cinema discounts.
QLD: If you're a member of RACQ, then you can save up to 45% on movie tickets. Just book tickets online or from a selected RACQ branch. Easy.
VIC: Members of the RACV save up to 35% on tix, plus, Village Cinemas is sweetening the deal even more by offering you more than 45% off a regular popcorn and drink. Yay!
NSW: The NRMA has teamed up with Event Cinemas to give their members up to 35% off tickets bought online.
SA: The RAA offers member discounts on movie vouchers – just book online to pick up a bargain.
WA: Members of the RAC can save up to 50% on movie tickets. Yep, 50%!
TAS: The RACT has member specials for CMAX, Metro Cinemas, State Cinema and Village Cinemas, which is four kinds of awesome.
NT: Event Cinemas have teamed up with the AANT to offer member discounts too. Online purchasing is your ticket to save.
3. Via your telco
If you're a Telstra customer, then how does a $12.50 movie ticket sound? Or else upgrade to a 3D ticket for $15.50 or VMAX ticket for $16.50. It's all thanks to the Telstra Thanks offer.
And over at OPTUS, they're treating your family to cheap tix at HOYTS. Priced at $11 for adults, $8.50 for kids and $25 for HOYTS LUX, this is a red hot deal; and you can pick up perks at independent cinemas too.
4. Power companies
AGL Rewards members save up to 40% off movie tickets. The rewards program is free to join and has over 1,600 rewards, including those cheap tix. Woo and hoo.
5. Health insurers
BUPA members will be feeling great when you get up to 25% off tickets at Event Cinemas, Greater Union, BCC Cinemas and Village Cinemas. Family passes are available and you just need to book movie vouchers online.
6. Union members
If you're the member of a union, then check whether you're in line for a movie discount. The Community & Public Sector Union offers ticket discounts, the CEPU has cheap HOYTS tickets for members and there are plenty more unions offering cut-price tix.
7. Airline rewards
And on the flipside, don't forget that you can earn Qantas points when you buy movie vouchers, leaving you with points to spend on other cool stuff.
---
Read More:
ways to save money
8 family memberships every Sydneysider should have
 7 memberships every Melbourne family should have
 33 ways to save money on your next energy bill
---