Start your engines! Race to Pitstop Playground for high octane kiddie fun.
Parked in Perth's Banksia Grove, Pitstop Playground is a great place to take your tyke for a spin. With a racetrack zooming around play equipment, this adventure playground will rev up your bambino whether they're racing in the Mini-Moto GP (with trikes and bikes) or entering the Foot-powered Formula One (on their scooter).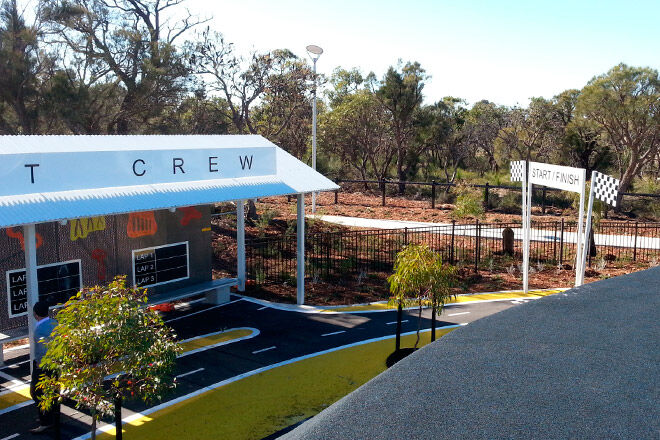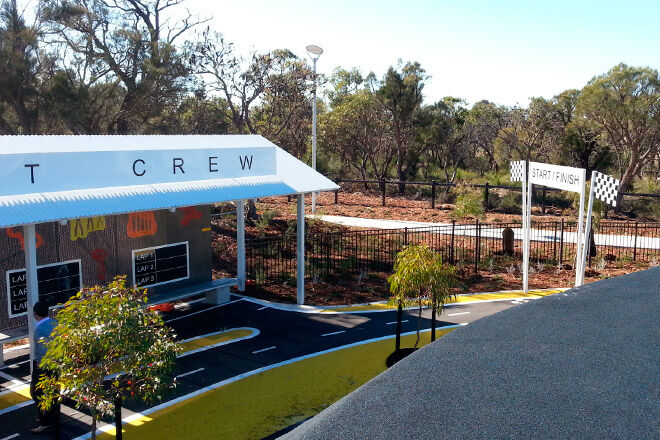 Whatever they're riding, the track is a two-way street, complete with a start and finish line, roundabout and more twists and turns than Monaco (well, maybe not more, but you get the drift).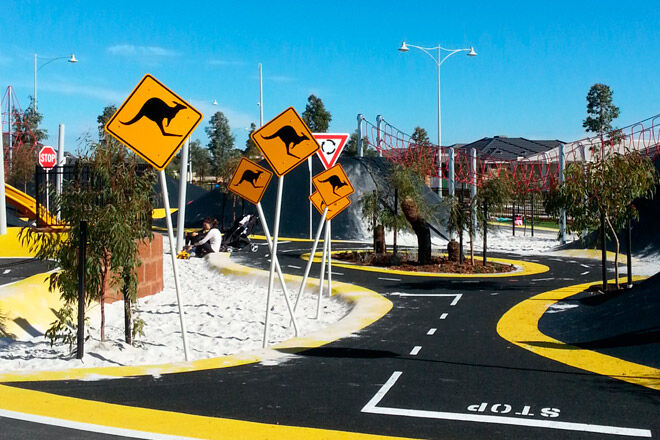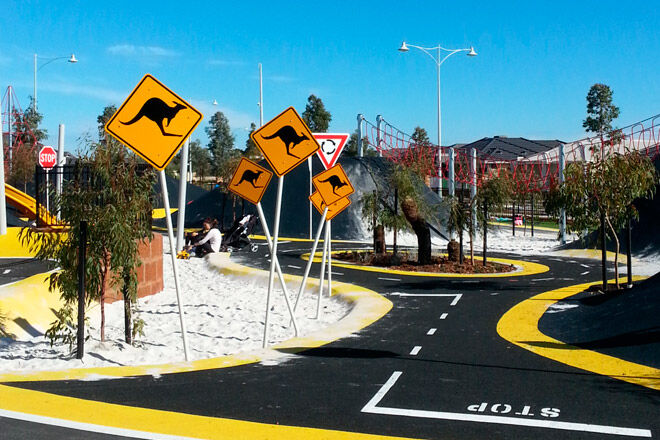 Whether your little learner is just getting to grips with balance and road rules ("oops that was a stop sign") or your big kid has a hundred hot laps under their belt, it's a great place to burn off some energy and pretend to be Casey Stoner.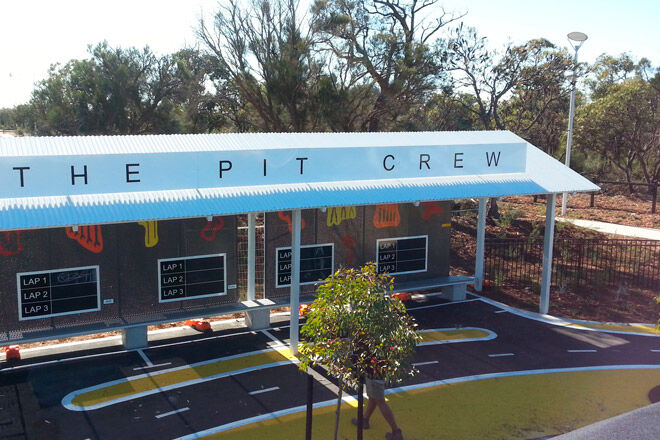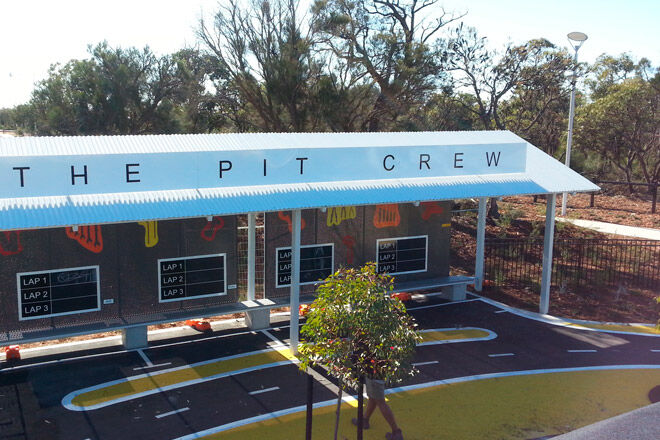 Speedsters will love charging around the circuit, then recording their lap times on The Pit Crew chalkboards. Plus, there's a laser beam activated water wall that shoots H2O at unsuspecting riders. Cool hey?
And although a lot of the action happens on the track, there's more to this playground than hairpin bends and podium finishes.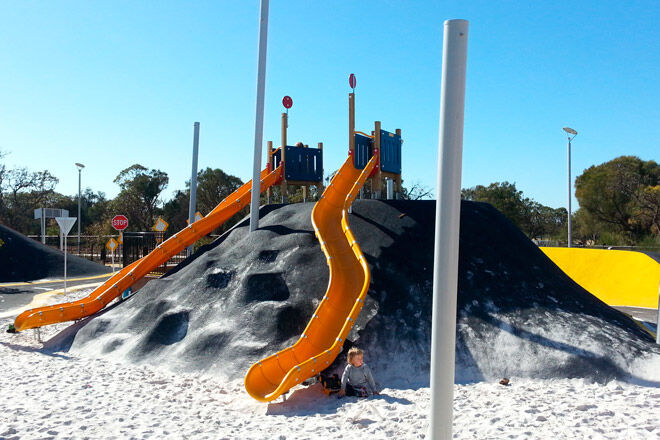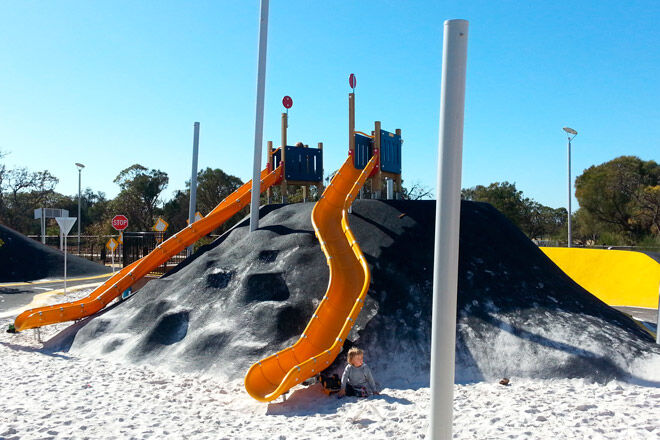 Kids can park their bike and switch their legs to first gear as they climb a softfall mound up to the slides. There are winning views from the top and your human dynamo will be doing laps on this section too.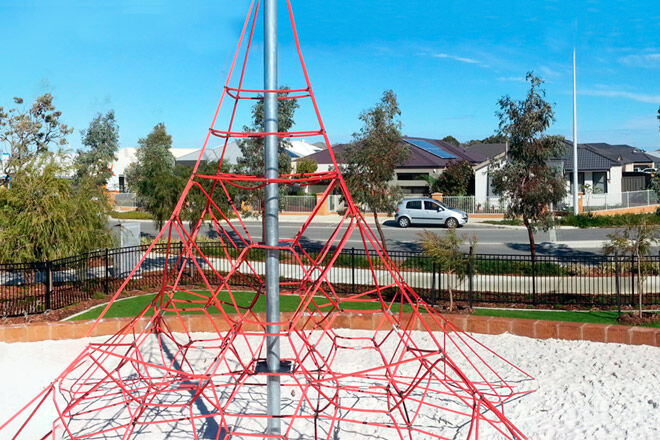 There are also rope climbing nets for more charged up fun. Red means go!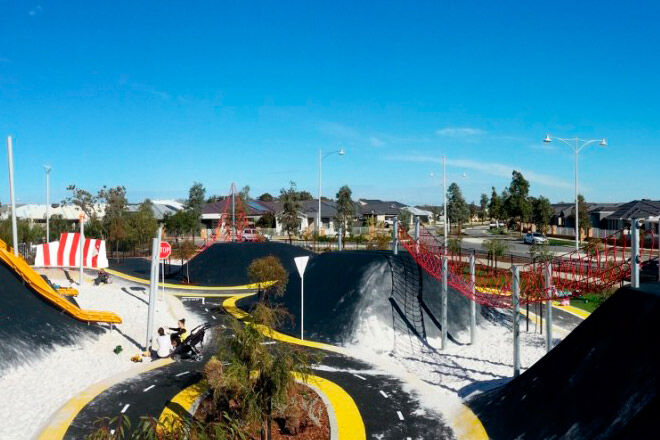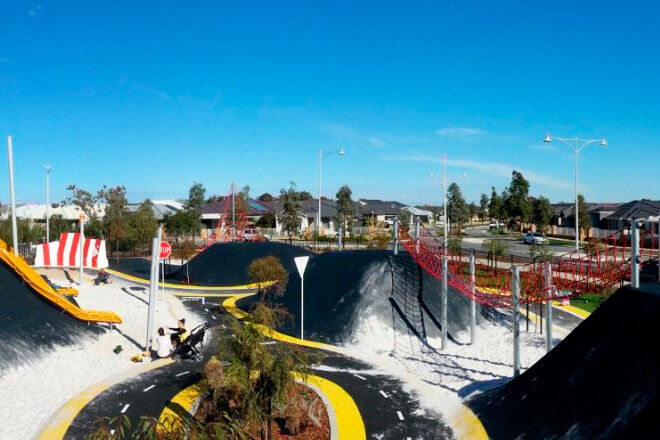 And the younger kids will love playing in the sandpit and watching the wheels on the bikes go round and round.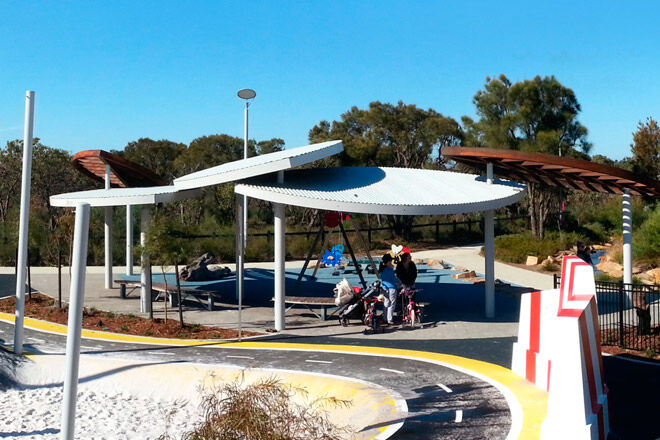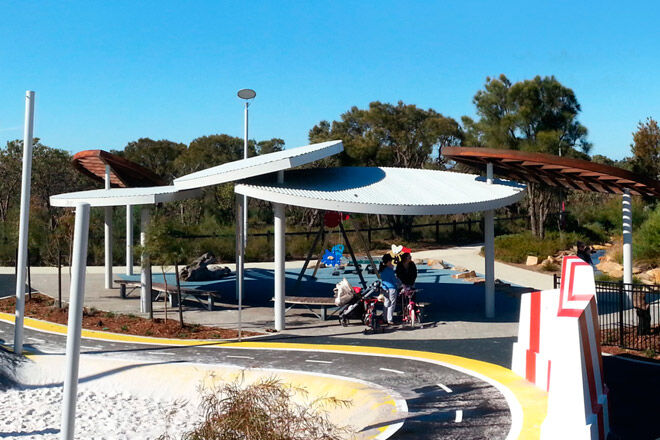 All in all, Pitstop Playground is an awesome destination, from start to finish. So get on ya bike and make tracks to Banksia Grove.


Pitstop Playground
On your marks, get set, GO!
Getting there:
Discovery Park
Grandis Boulevard & Botanic Avenue
Banksia Grove, WA 6031
Half an hour north of Perth
(Images via Emerge Associates)
---
FIND MORE:

fun playgrounds to visit in Western Australia

Arrr me hearties! Set sail for Escarpment Park Playground
Farmyard fun at Adventurescape Playground
Go bush at Rio Tinto Naturescape