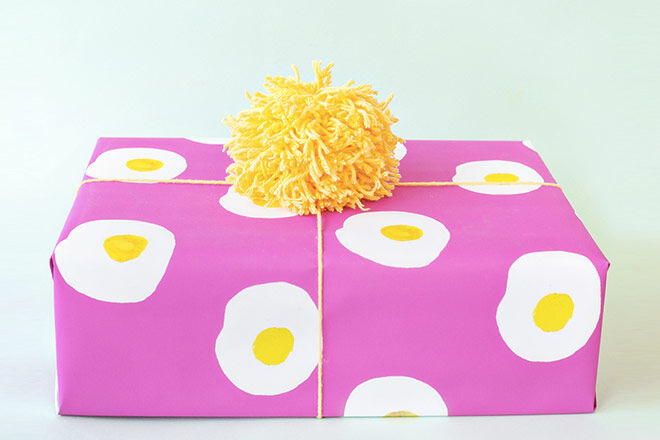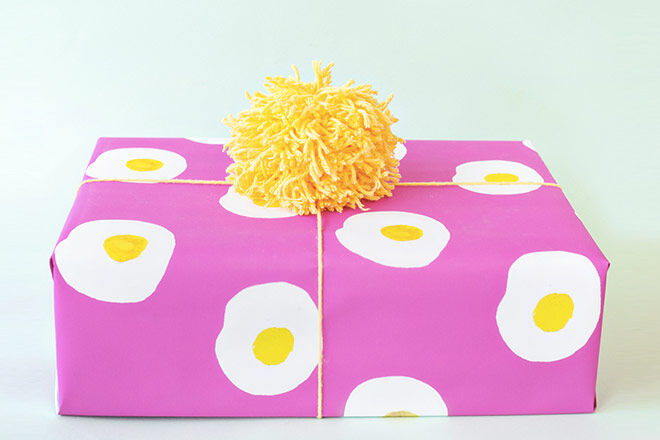 You've found the perfect gift and you're just about to do a last-minute wrap job before you head out the door, but – disaster! – there's no wrapping paper in the house! Rather than run to the nearest shop, we have the perfect solution for you – printable gift wrap.
We've found the most gorgeous prints from super talented designers around the web. So the next time you have a wrapping crisis, help is just a download away.
Here are 13 printable gift wraps to put the perfect finishing touch on your next gift.
Downloadable donuts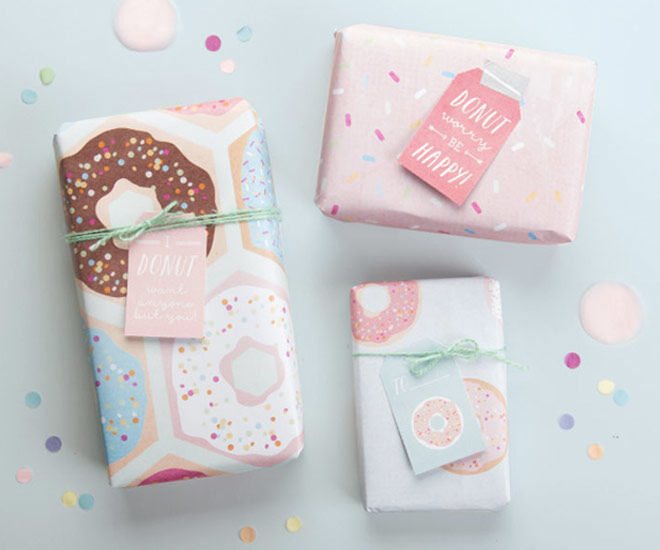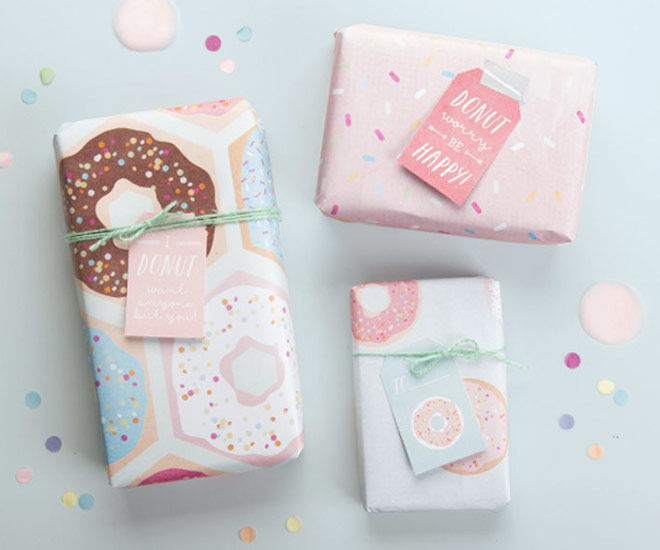 We know that donuts are right on trend at the moment, so these lovely printables will be the perfect sweet and sprinkly touch! (via Tiny Me)
Pencil it in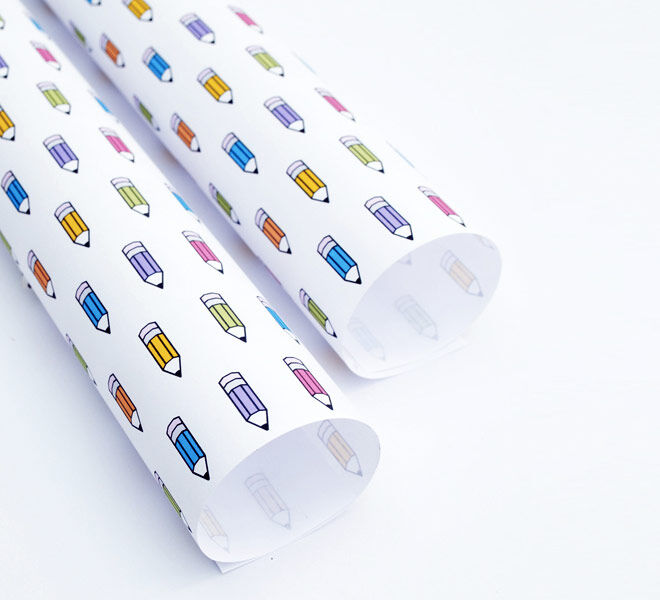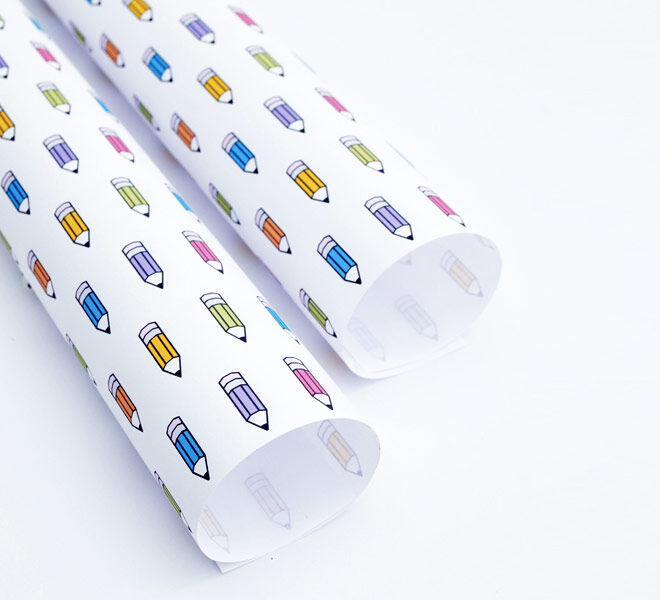 This pretty print is a perfect unisex choice for arty tots. Perfect for covering school books as well! (via Mini-eco)
Monochrome mix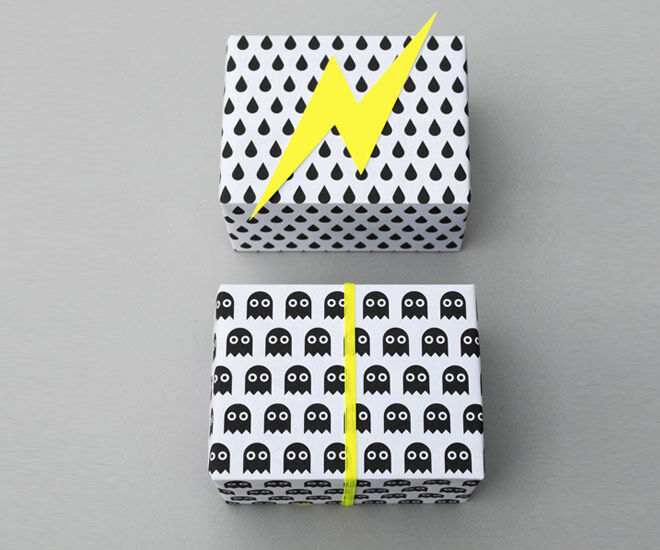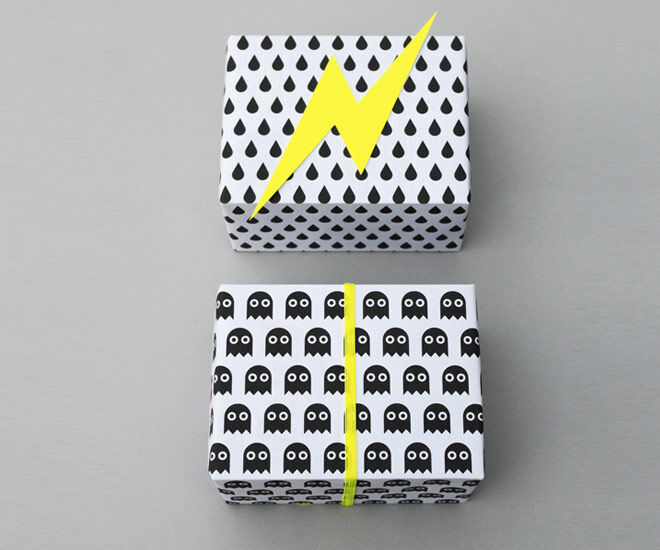 This wrap may have been designed for Halloween, but we think this quirky monochrome print is a fun choice at any time of the year. Especially with that burst of bright yellow – too cute! (via Mini-eco)
Easy over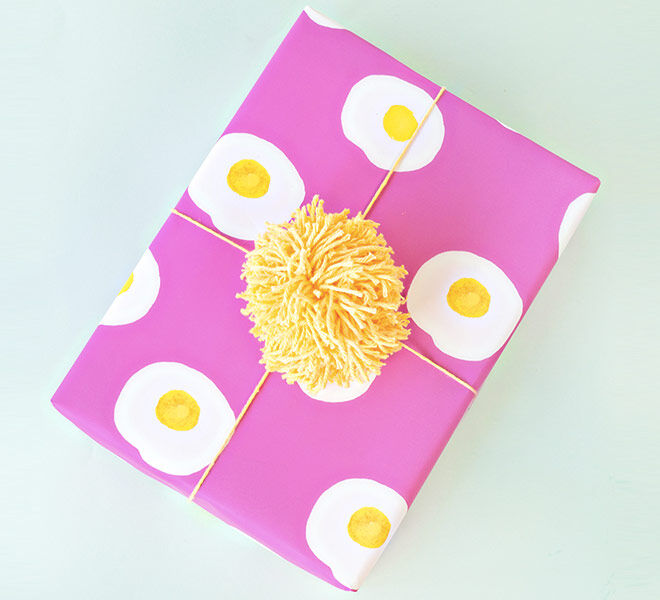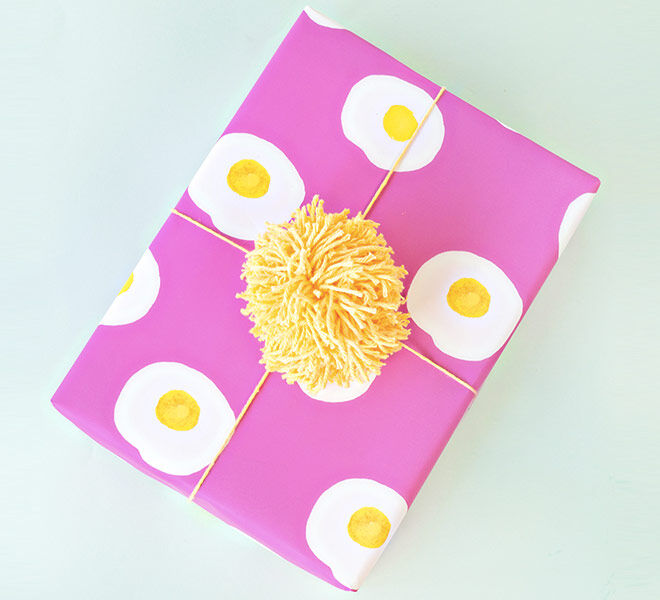 Fried eggs aren't your everyday wrapping paper fare, but these sunny, runny yolks are printable perfection. (via Studio DIY)
Cross your heart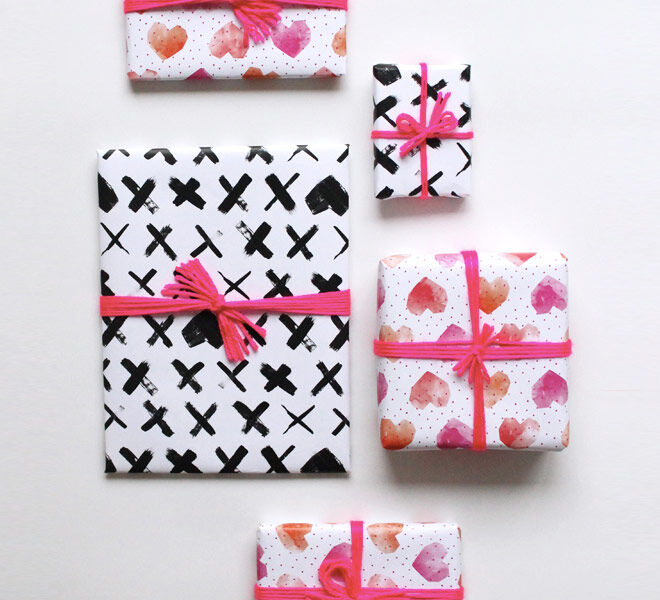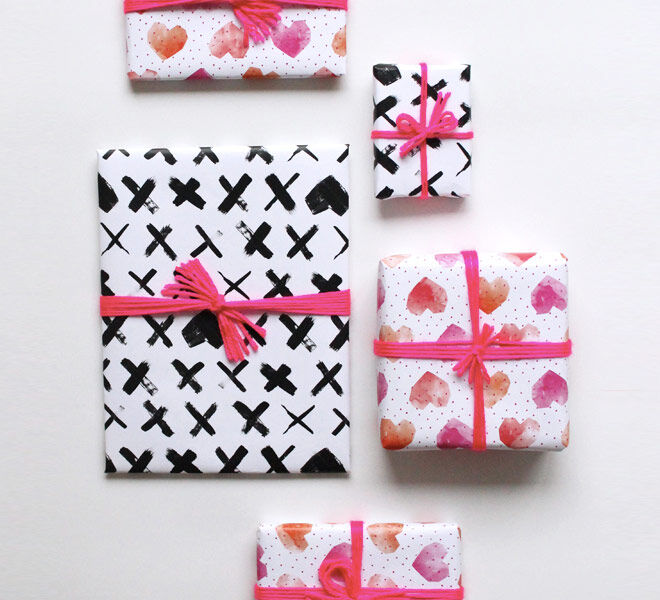 Whether you're wrapping up a surprise for the young or young-at-heart, these amazing graphic designs are perfect for all the loves in your life. (via Baba Souk)
Fabulous flamingos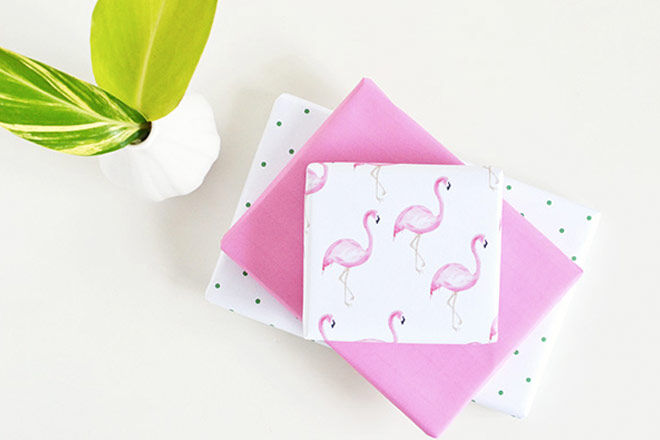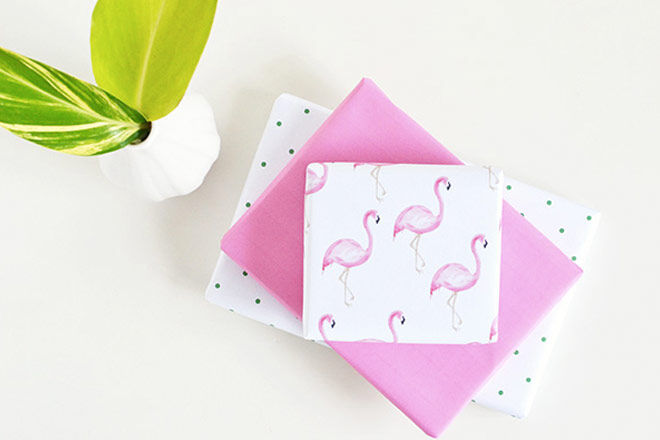 A flock of pretty pink flamingos makes for a fantastic party theme, and this wrap will make sure that our feathery friends feature on the gifts too! (via Make and Tell)
Dutch designs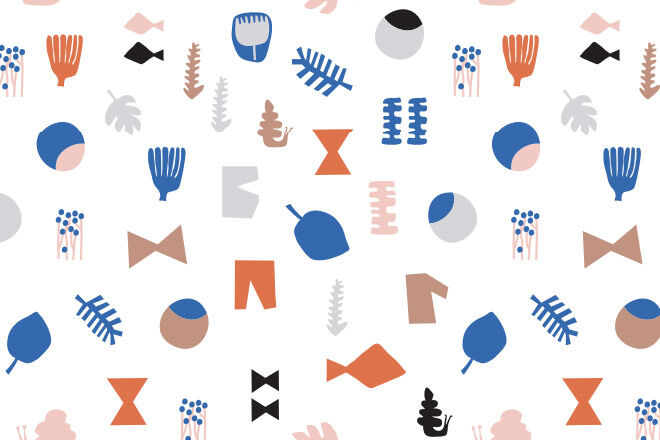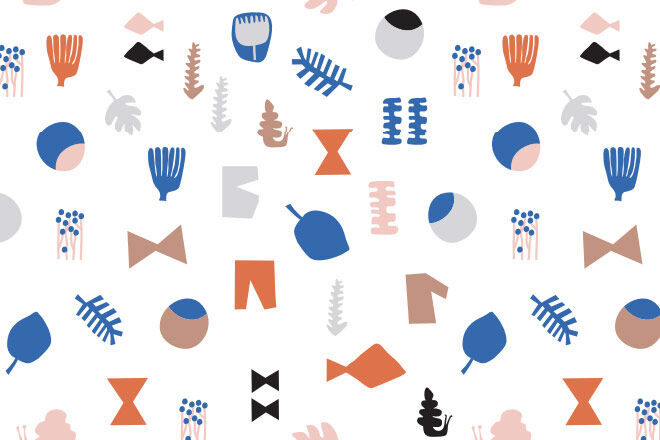 Dutch designer Jessica Nielsen creates beautiful graphic patterns. And sometimes she is kind enough to release them as printable downloads. Thanks Jessica! (via Jessica Nielsen)
Cherry on top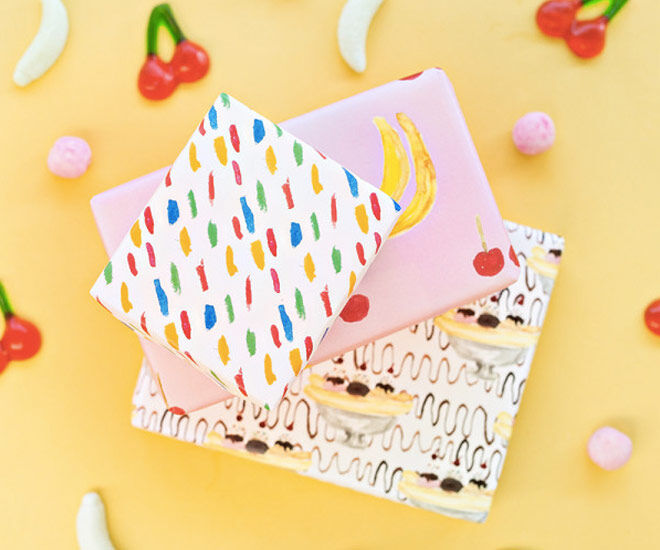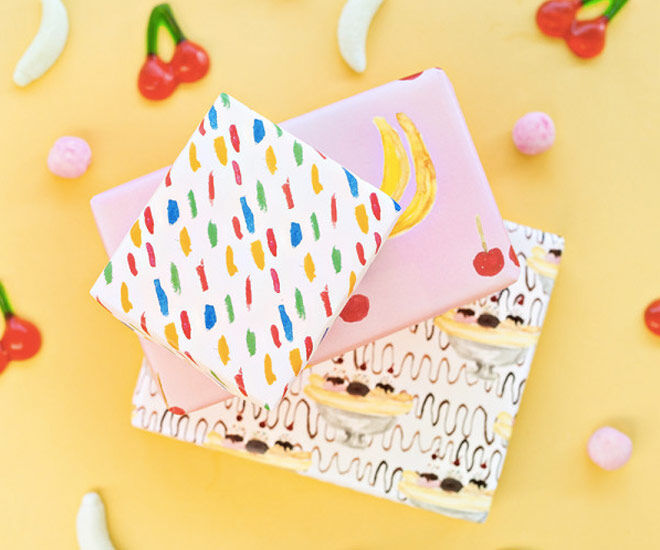 Ripe bananas, lashings of cream and luscious cherries don't just make for a delicious banana split – they look incredible on wrapping paper too! (via Studio DIY)
Geometric gems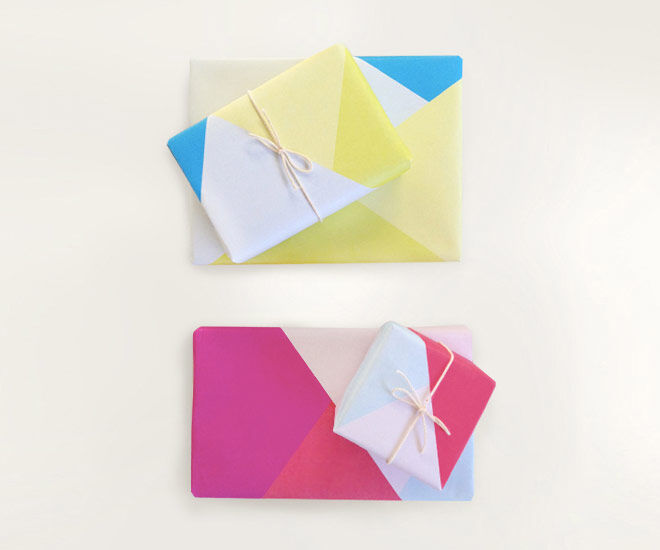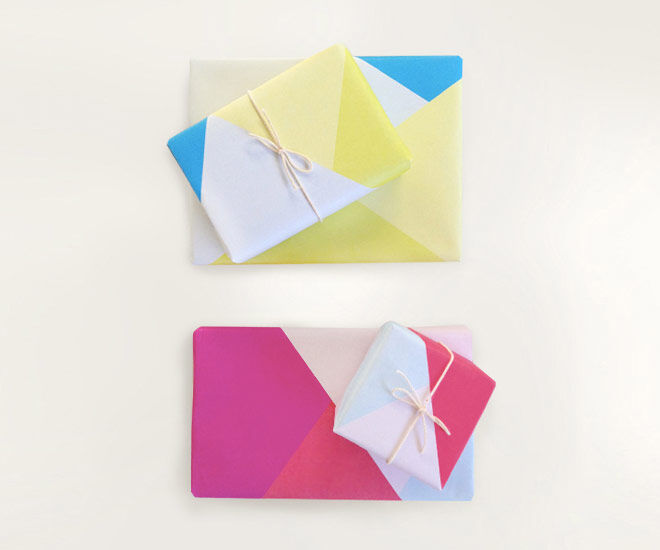 Jewel-bright hues burst with colour on these geometric wraps. And they look so beautiful together, they beg to be wrapped around two or three or more pressies! (via Something Peach)
Fancy a frolic?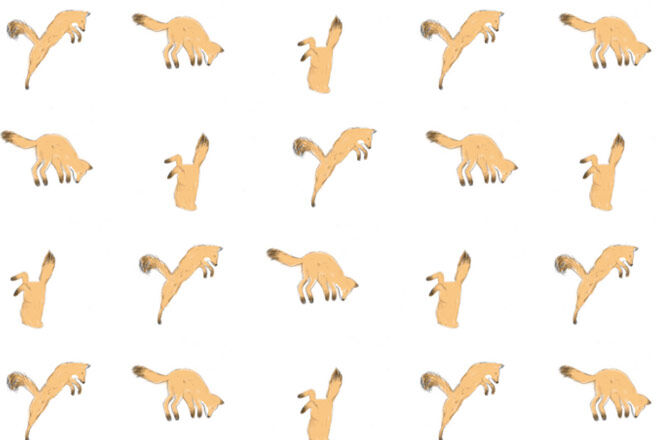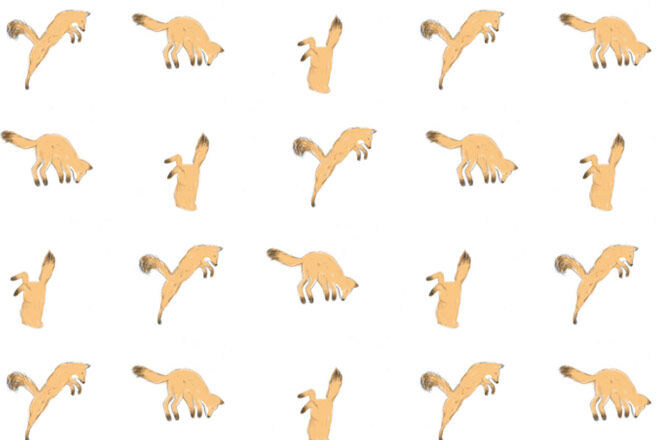 We love how these cute little foxes bound across the page. Their joyful leaps are a perfect match for the joy of giving. (via Blow Up!)
Watercolour whimsy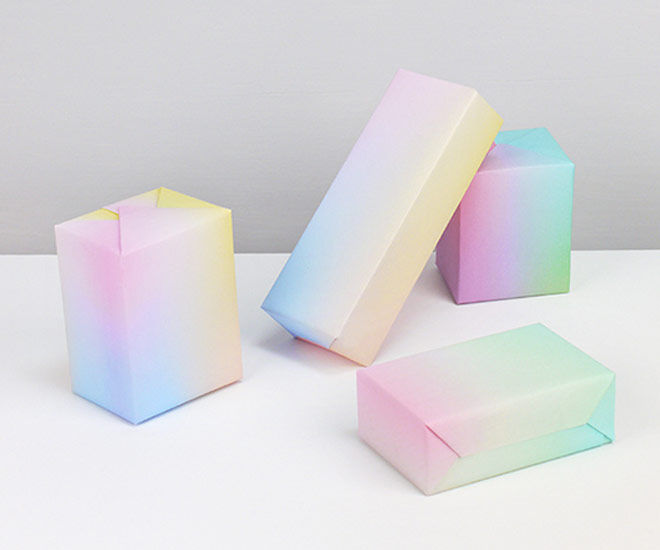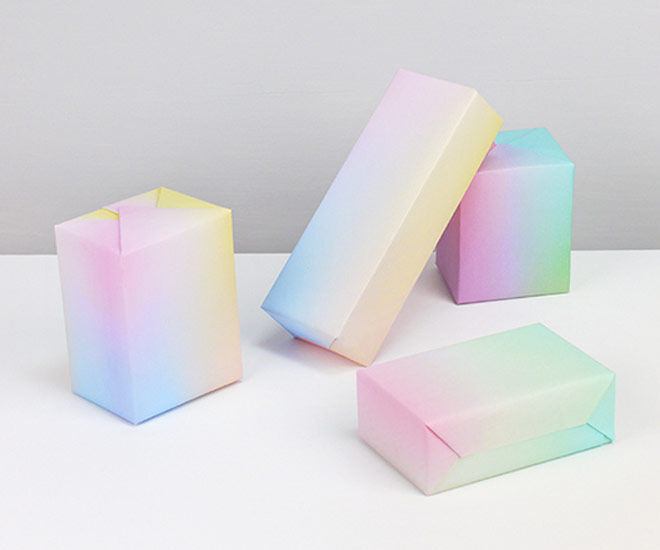 When it comes to trends, watercolour is definitely having its moment. From cactus prints to DIY dye jobs, watercolour is all over Pinterest. And gift wrap is certainly not being left behind with this lovely printable. (via Mr Printable)
Sweet and juicy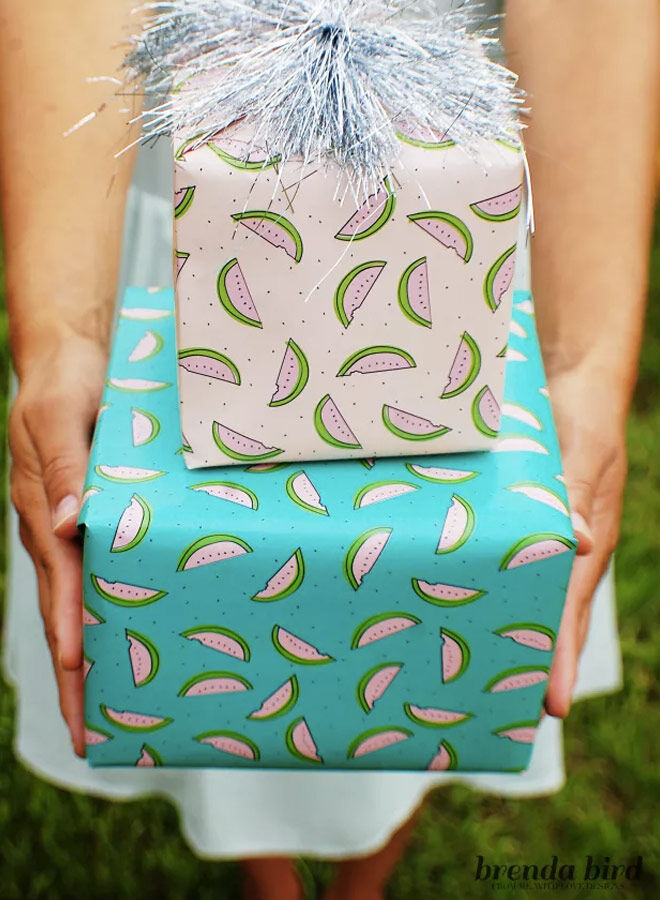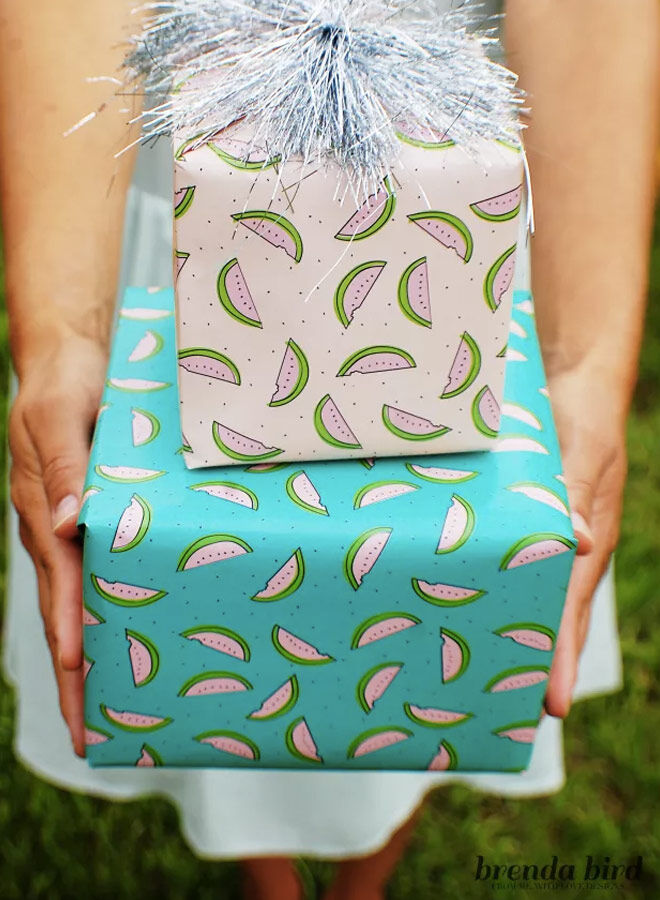 We're big fans of watermelon – especially given this delicious, summery snack is technically fruit! This sweet print come in shades of blush, mint and teal, so grab yourself a slice. (via Brenda Bird Designs)
Find me!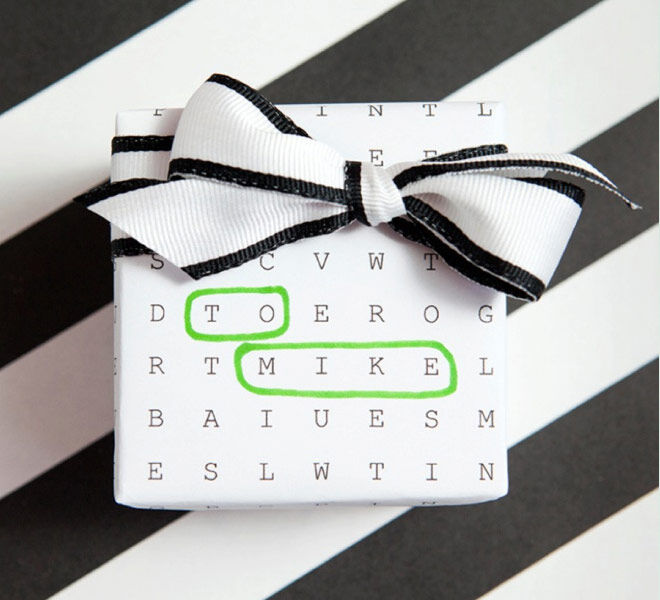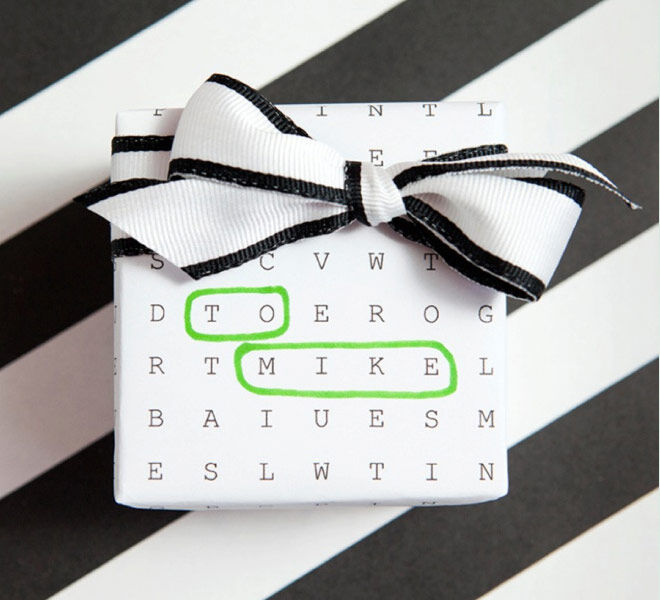 For some old-fashioned fun, try this word find print. It's customisable, so you can hide the birthday boy or girl's name for them to find! (via Something Turquoise)
---
FIND MORE:
adorable gift wrapping ideas
16 simple ideas to pimp your gift wrapping
19 creative ways to wrap with brown paper
12 creative gift wrapping ideas