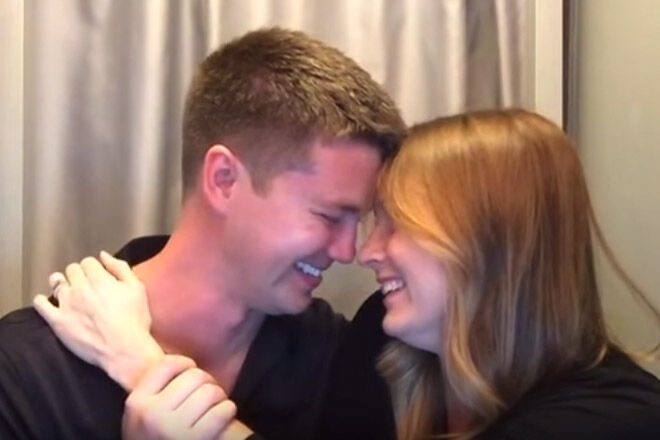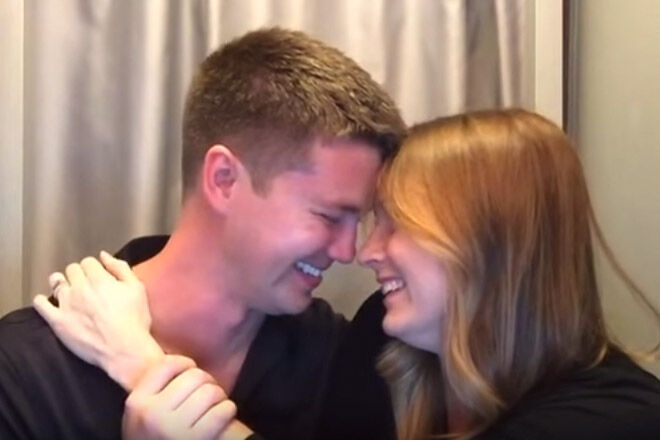 One of the most exciting things about discovering that you're pregnant is sharing the news with your partner. Whether your baby's  daddy responds by dabbing their eyes or dancing in the street, it's sure to be a memorable moment in your life together.
And sometimes that moment isn't just shared between two people, but two million people, thanks to a thing called Youtube!
Here are 8 videos that show guys responding to a positive pregnancy test. Hugs all round.
Tears of joy
After trying to start a family for 17 long years, Arkell Graves' response is totally understandable when he finds a bun in the oven. Best. News. Ever.
Daddy knows first
A vasectomy usually puts a stop to the whole 'getting pregnant' thing, but for this dad it didn't work. And to add another twist, he gets to break the baby news to his wife. Um, "surprise!
Say "baby!"
This photo booth announcement captures the husband's reaction on film and on Youtube. Over 20 million people have shared this dad's moment and it's beautiful.
Use the Force
The Force is strong in this video. When a dad visits Disney World, he's excited to meet Darth Vader and goes to the dark shocked side when he discovers he's going to be a dad.
A winner
This couple are entering a competition to win a holiday when the mummy-to-be announces that she's pregnant. After years of infertility, the baby daddy's reaction is priceless.
When Ronald Gutierrez walks into a room and finds his wife's positive pregnancy test hidden under a baby toy, his reaction is jump up and down; so wonderful.
---