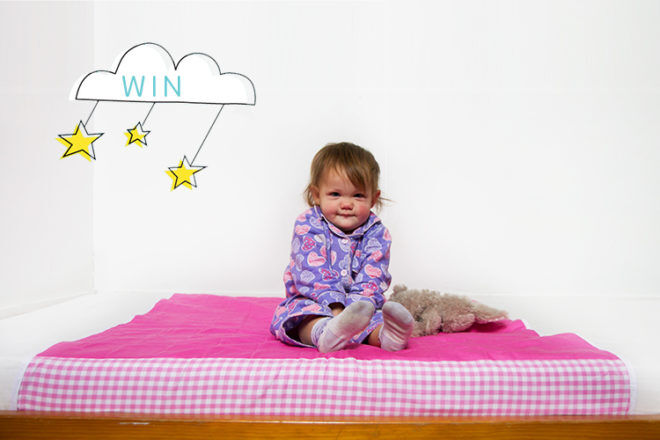 The competition is now closed.
Will K. Lumley (VIC) please stand up and take a bow! You're little one will be potty trained in know time. Enjoy xo
---
Say goodbye to nappies and hello to toilet training, with the help of Brolly Sheets.
Moving away from nappies is an important step in your tot's development, and Brolly Sheets makes this milestone manageable for mums and little'uns. With everything you need to start toilet training, they've got bed-wetting and potty training covered.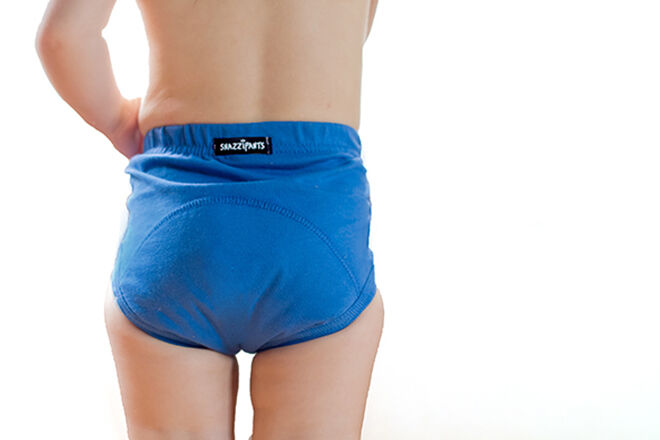 Day time training
Wee ones will embrace their nappy-free days with super absorbent undie protectors, Snazzipants training pants and a car seat liner, plus there's fun to be had with books and reward stickers.
Night time training
When the clock strikes 'bedtime', Brolly Sheets' waterproof wonders will take your tyke through the night with their quick change protectors, so the whole family will rest easy.
To help start toilet training on the right track, Brolly Sheets offers Toilet Training Boot Camps. Just choose a Day Time or Night Time camp, and get daily guidance and encouragement from the experts.
Get ready to toilet train with Brolly Sheets and win everything you need for success!

One lucky Mum's Grapevine subscriber will win a complete toilet training system, valued at $395.
Prize includes:
2 Brolly Sheets (king single or single),
1 mattress protector (king single or single),
1 Gingham sheet set (king single or single),
1 pillow protector,
5 Snazzipants training pants,
1 car seat protector,
1 undie protector pack,
1 toilet training book,
1 set of reward stickers
1 set of toilet sticker dots.
HOW TO ENTER
Visit the Brolly Sheets website (click here) and, in the entry form below, tell us the starting date for their next Toilet Training Boot Camp.
Entry is open to all Australian Mum's Grapevine newsletter subscribers.
Competition ends November 11, 2016. Terms and conditions
---