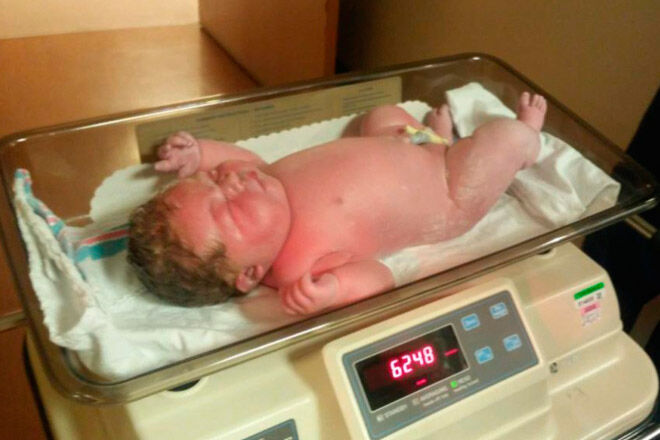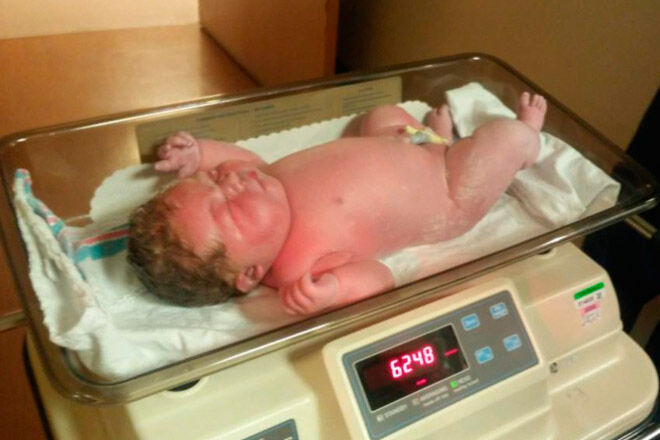 The birth of a baby is always big news, but when Oaklyn Meredith Languille came into the world this week, it was really big news!
The not-so-little newborn tipped the scales at 6.248kg (aka 13 pounds, 12 ounces). And to make matters even more amazing, Oaklyn was delivered naturally after a two hour labour. We repeat, naturally.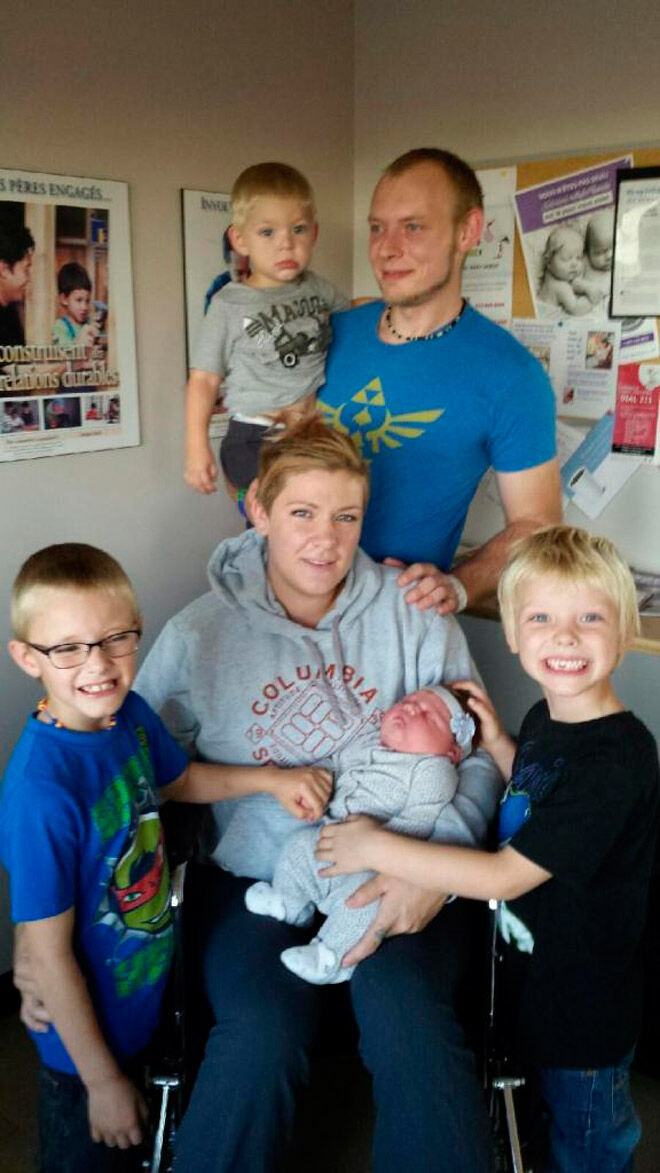 It seems that big babies run in the family (Oaklyn's three brothers all weighed 4 to 5kg at birth), but the littlest Languille takes out first prize for size.
Her mum Chris-Lyn is currently recovering from the birth and deciding whether to add 'Grace' to her daughter's birth certificate. And one thing's for sure – Oaklyn Meredith Grace (or O.M.G) would certainly ring true!
(h/t CTV News Ottawa)