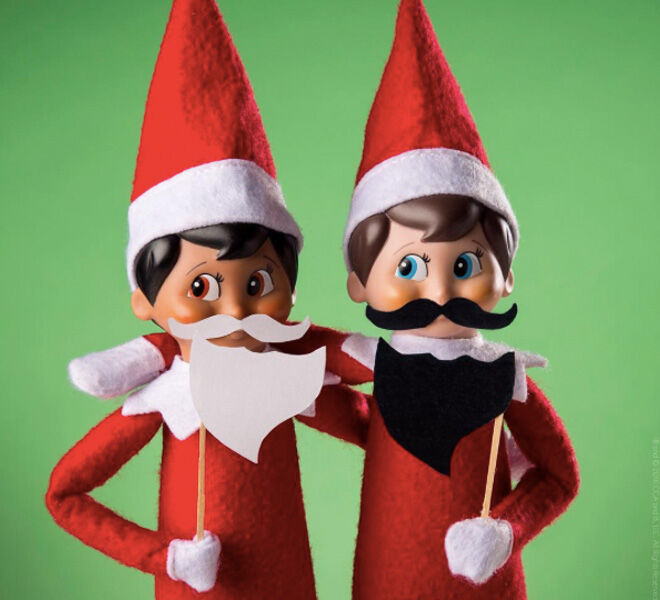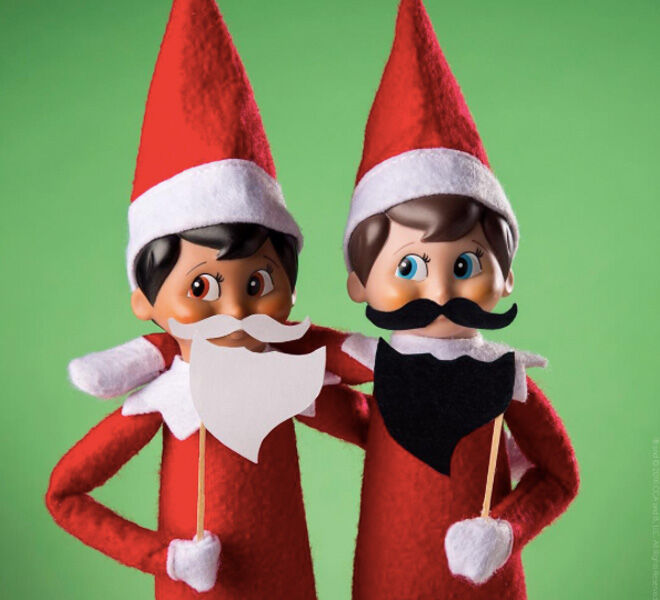 It's almost time for lil' elves everywhere to make their way to our homes and cast their watchful eyes over the kidlets for the month of December.
But who is this Elf on the Shelf you keep hearing about? Elves all around the world arrive at their host families on December 1st, with a special book that explains that they're there to let Santa know who has been naughty or nice. Every morning, after Elf has arrived back from reporting duties at the North Pole, he (or she) can be found in different places around the house – often up to a little mischief of their own!
Here are 24 of the funniest ways your kids might wake up to find their elves.
Grand entrance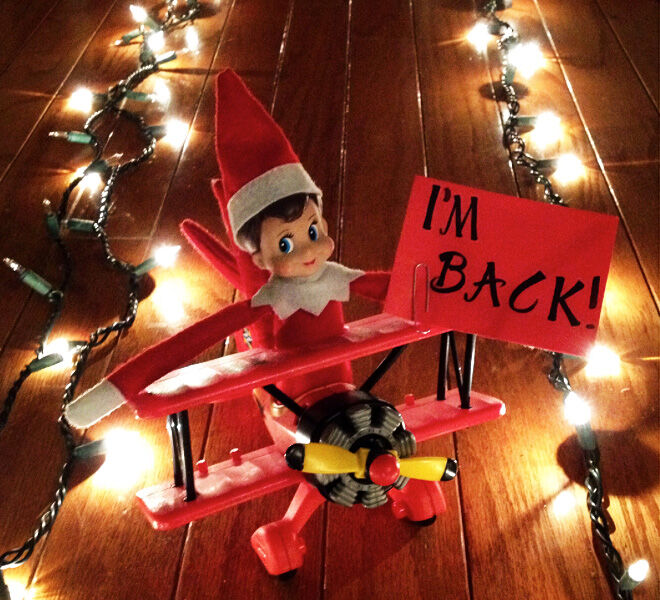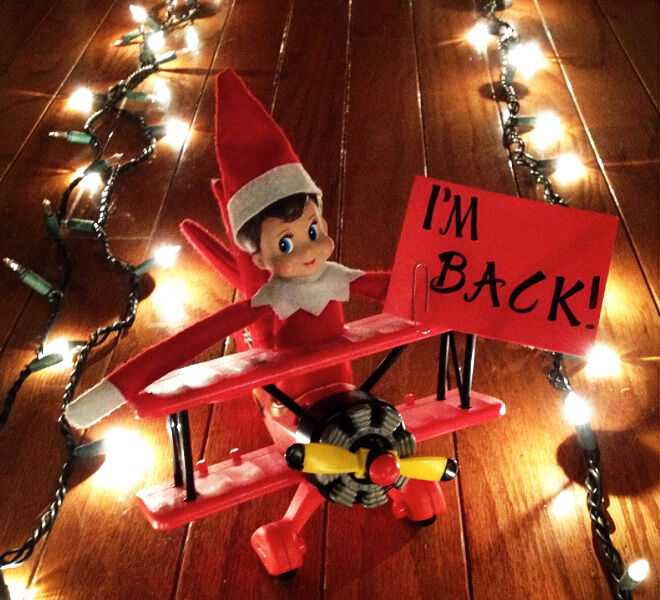 Welcome back! We love how this clever elf has used Christmas lights to light up his runway. (via: Lesley Chamberlain)
Incoming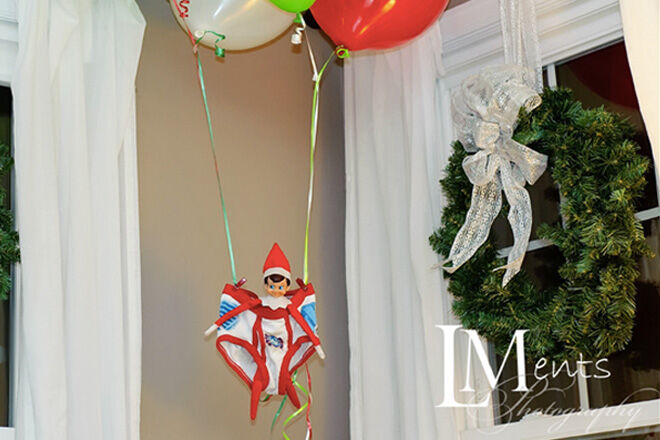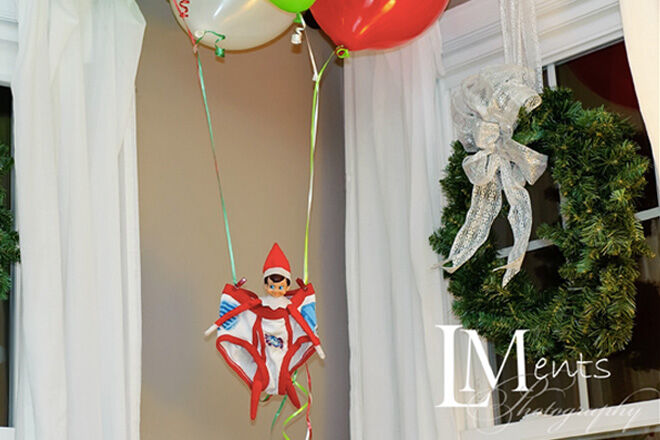 This cheeky elf has stolen a pair of underpants to parachute his way back inside! Helium balloons keep him floating high. (via: LMents Photography)
Garage sale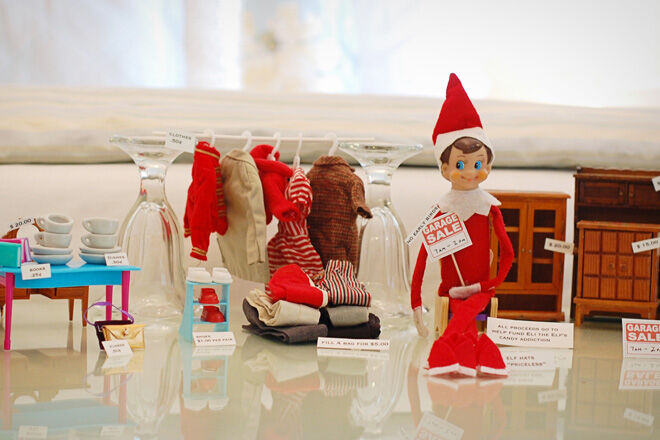 This entrepreneurial elf is having a garage sale. Apparently, all the funds will go to buying more candy! (via: A Small Snippet)
---
---
Pucker up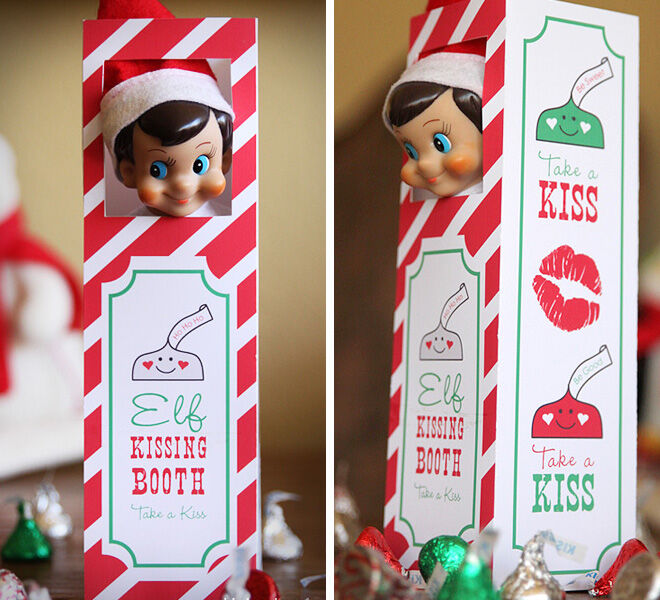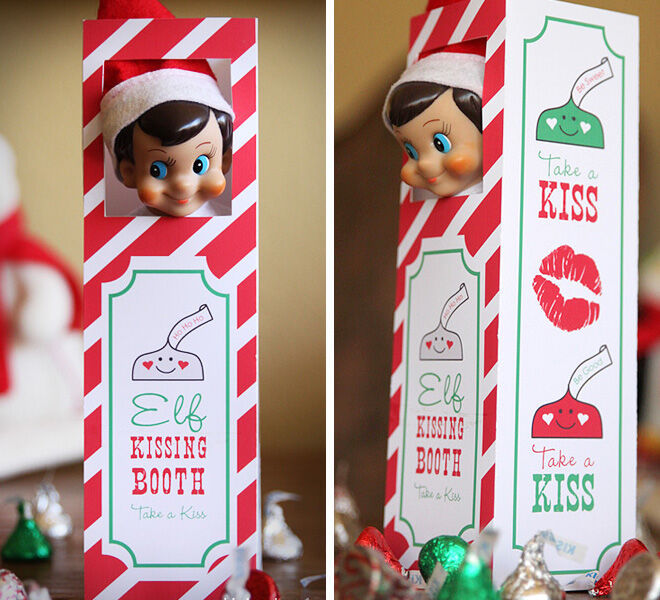 Elves are notorious for trying to steal a smooch when nobody is watching. Help Elf make his own  Kissing Booth with this sweet printable. (via: Living Locurto)
Tree shopping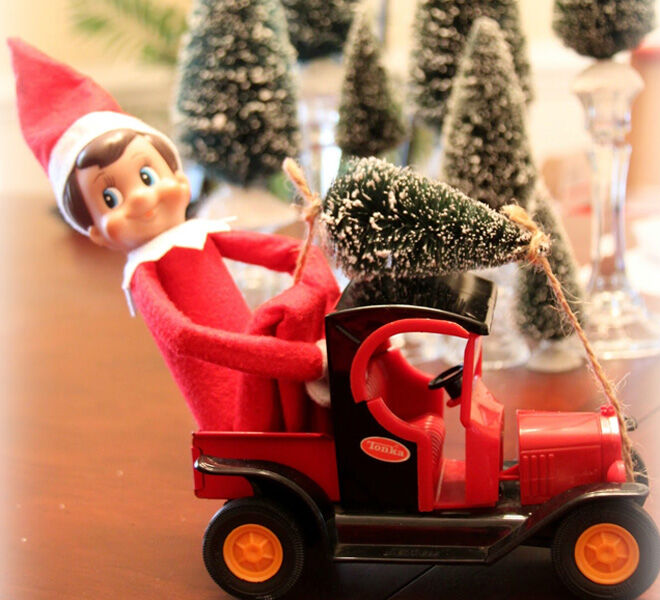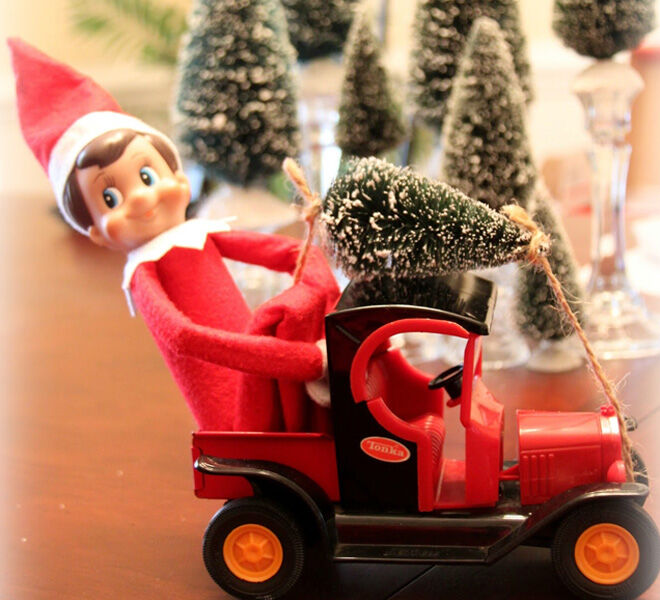 This elf is getting the Christmas cheer going by picking up a tree for his host family. (via: Busy Kids Happy Mom)
Fun in the sun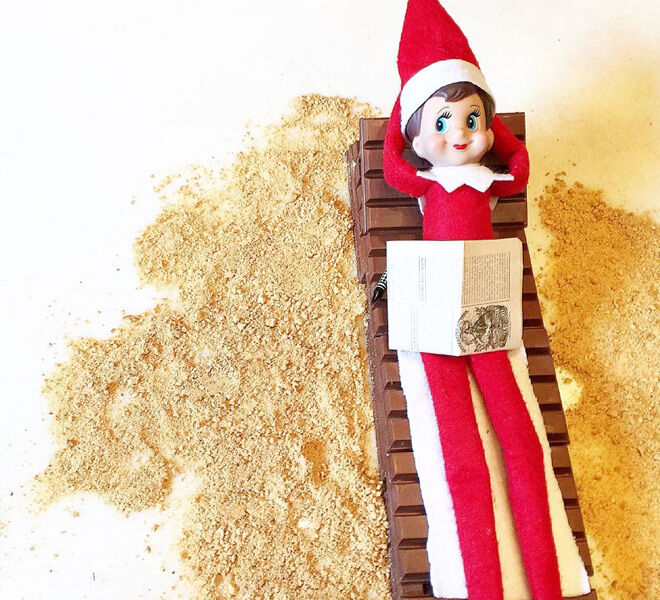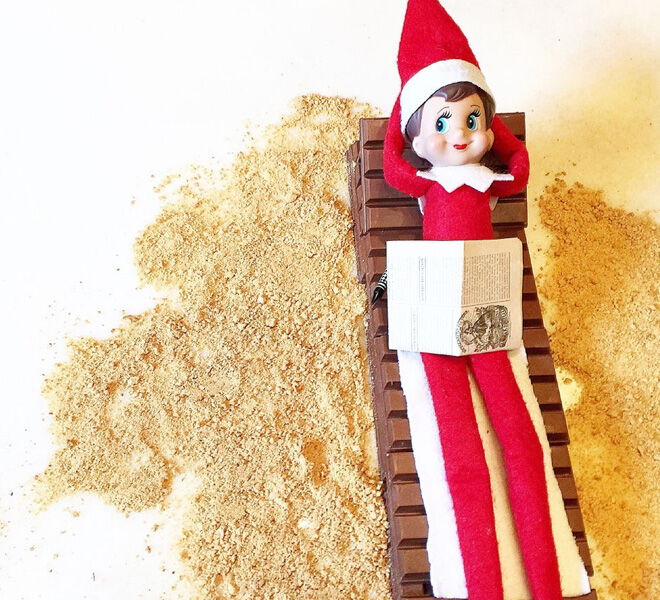 The North Pole is quite chilly, so you'll often find elves enjoying a little fun in the sun. We love this elf's Kit Kat lounger! (via: Lily Shop)
Photo booth fun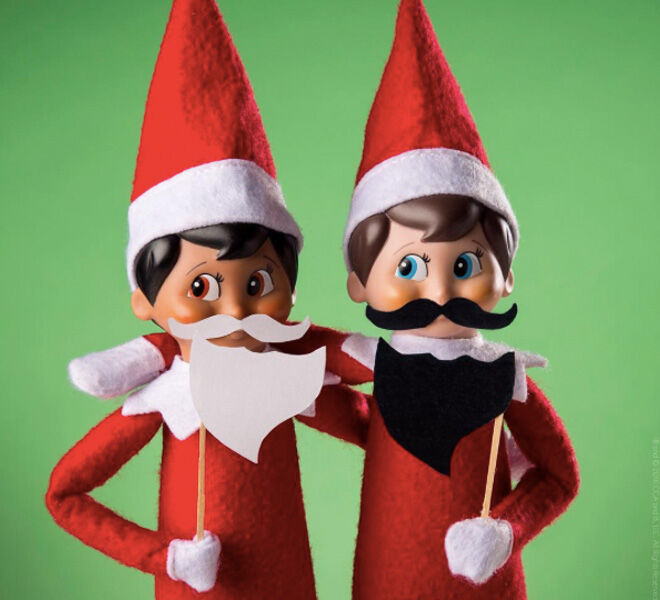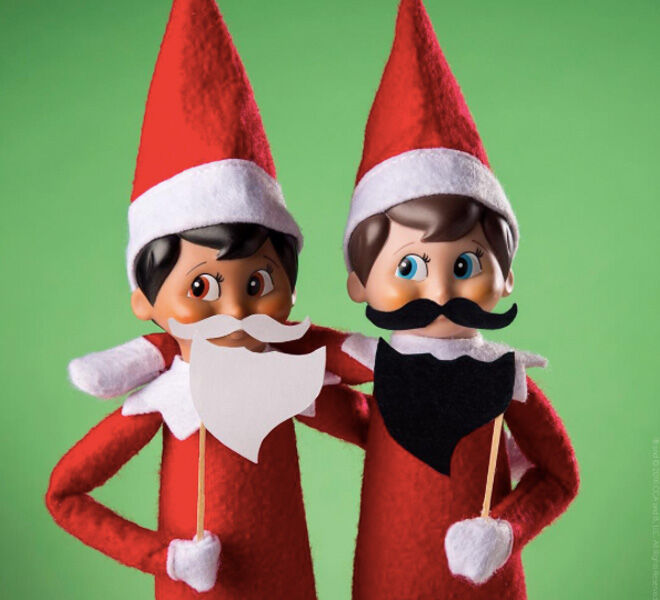 Elves love a photo booth, especially one that has props that turn them into the big jolly red fella himself! (via: @elfontheshelf)
Rub a dub dub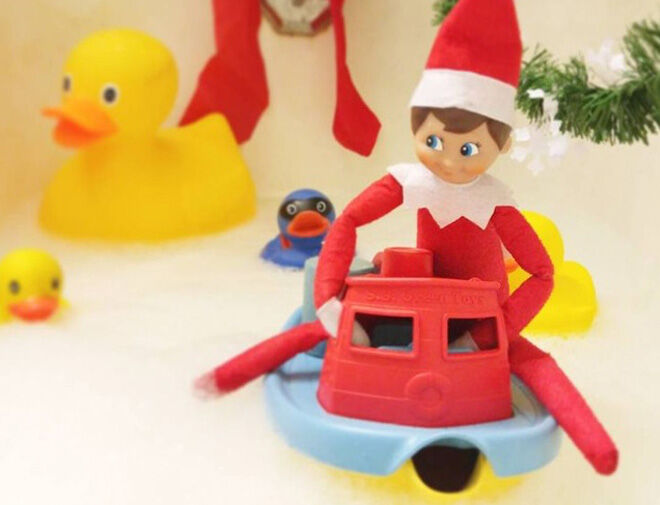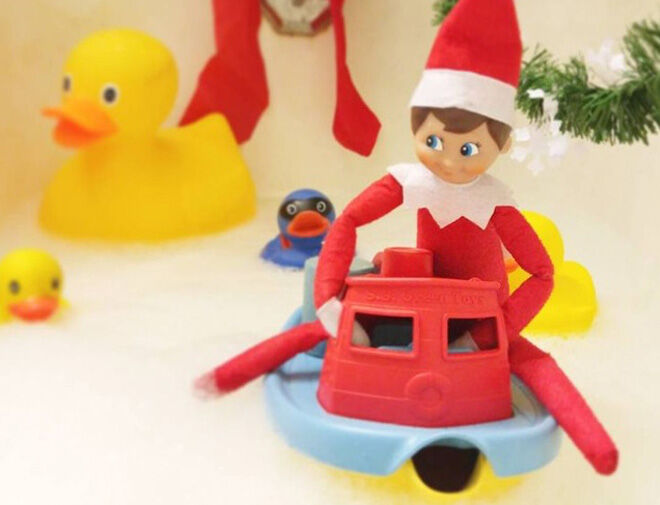 Imagine the kids delight as they wake to find out that their elf has drawn a bath for himself (and all his friends!) (via: @elizabeth.cotf)
Movie night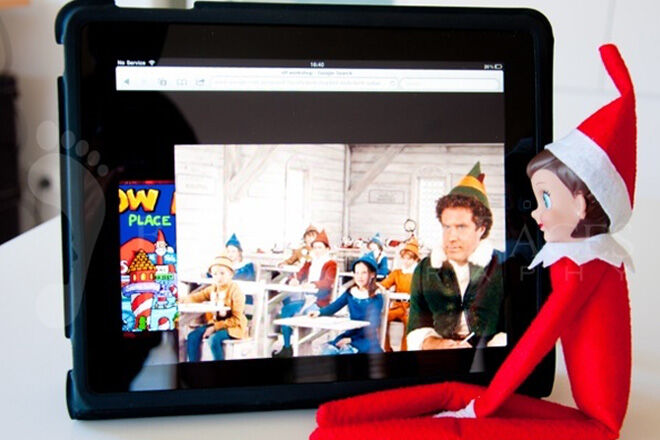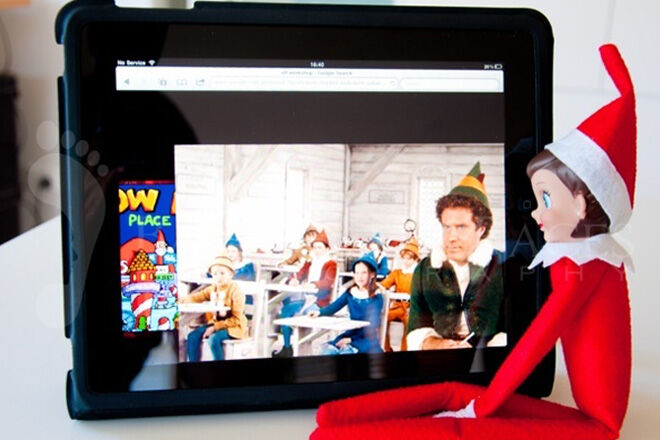 Grab the popcorn because it's movie night! Elf is watching… well, Elf. (via: My Book Corner)
Bath time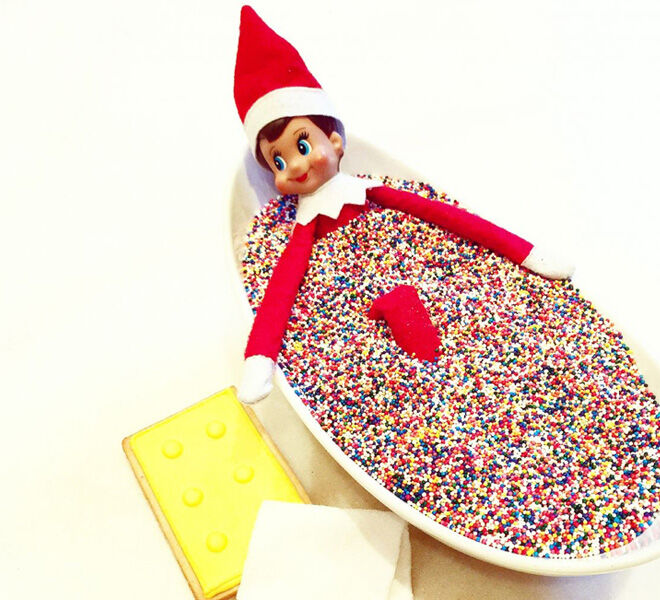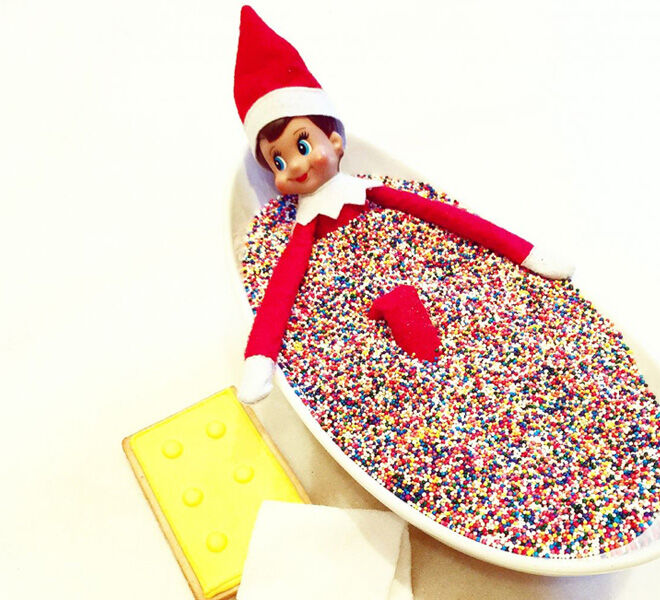 We hear elves aren't much a fan of water. They prefer to bathe in sprinkles; apparently it's great for their skin. (via: Lily Shop)
Daredevil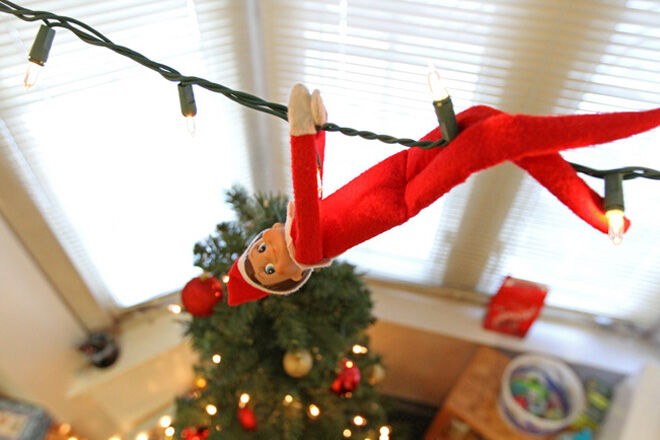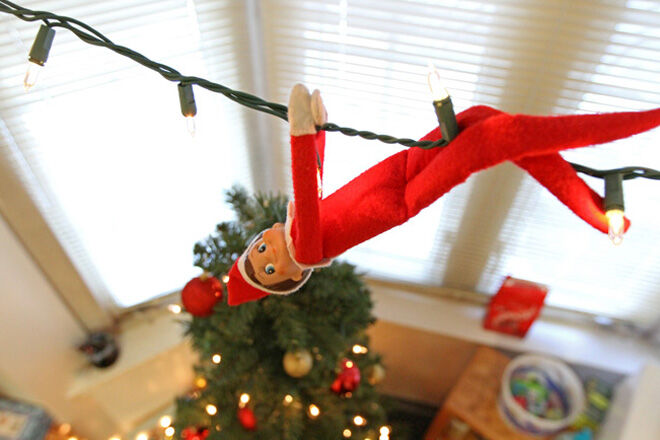 This daredevil elf is ziplining his way back from a night at the North Pole via some hanging Christmas lights. Wheeee! (via: Simpson College)
Date night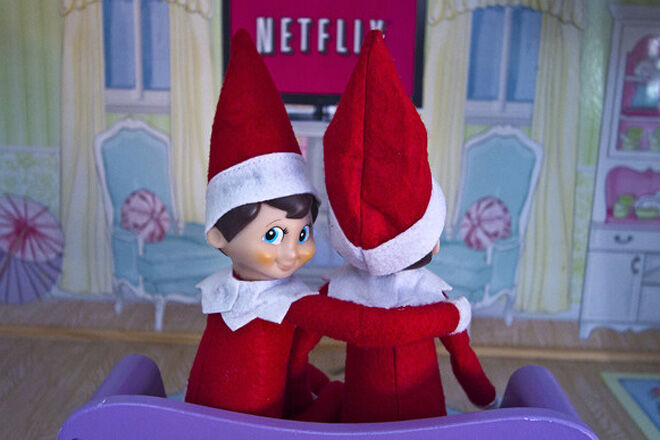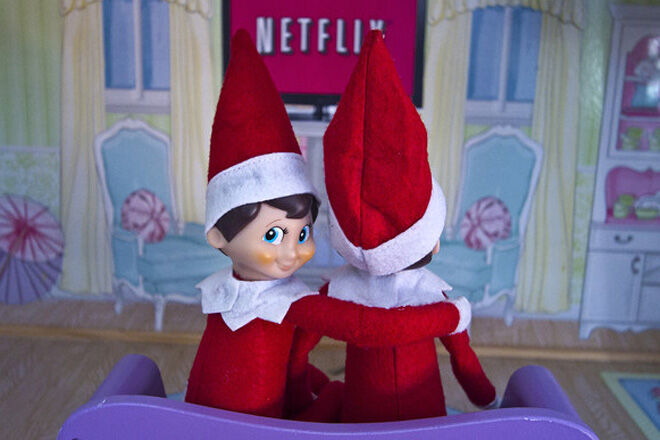 Oh dear, is it just us, or does this elf have a cheeky twinkle in his eye? #netflixandchill (via: Heather Spoor/Buzzfeed)
Elf versus Elsa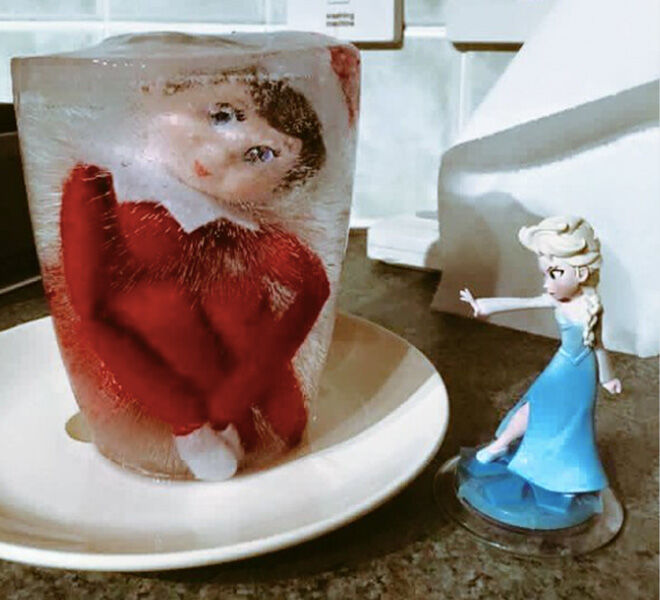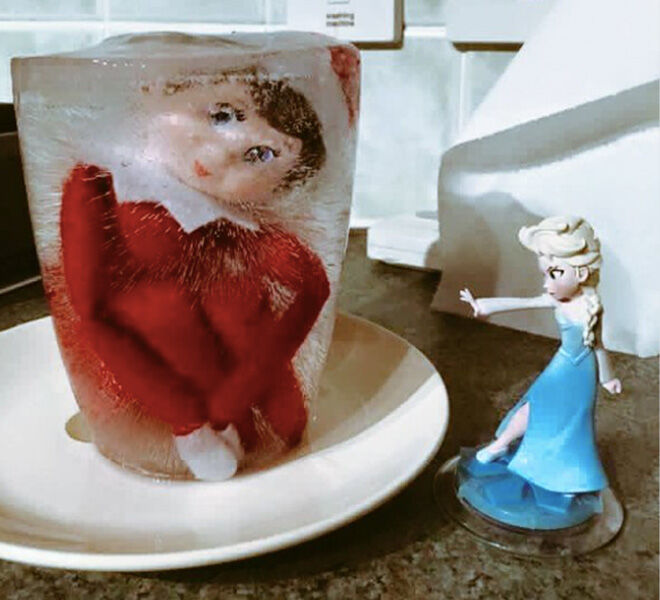 When Elf realises he is not immune to Elsa's wrath… for goodness sake, stay on her good side. (via: Amy Janczak)
Positive encouragement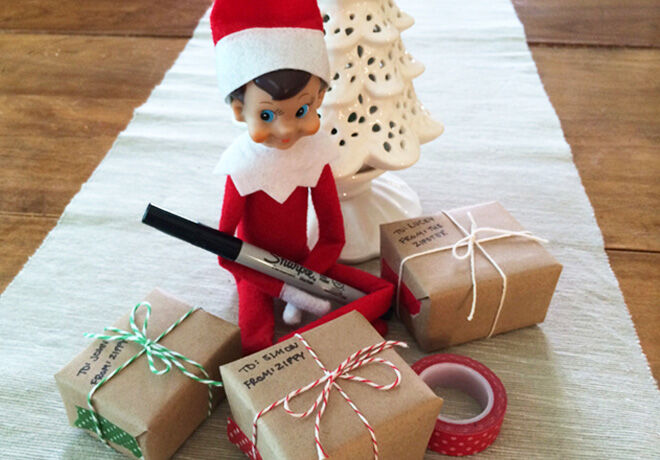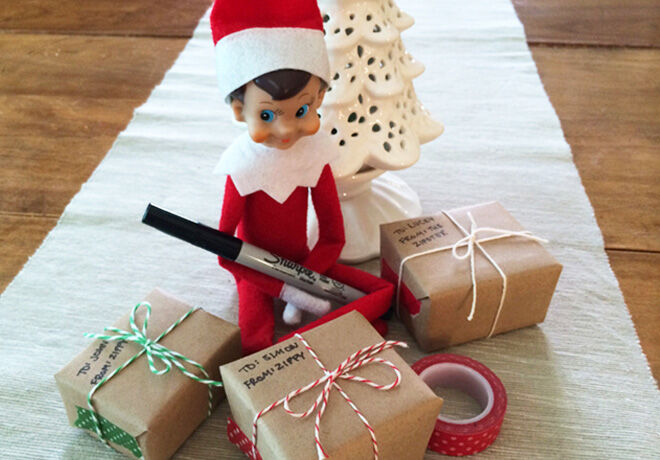 Elves have been known to reward good behaviour with little surprises every now and then. (via: Rachel Swartely)
Great outdoors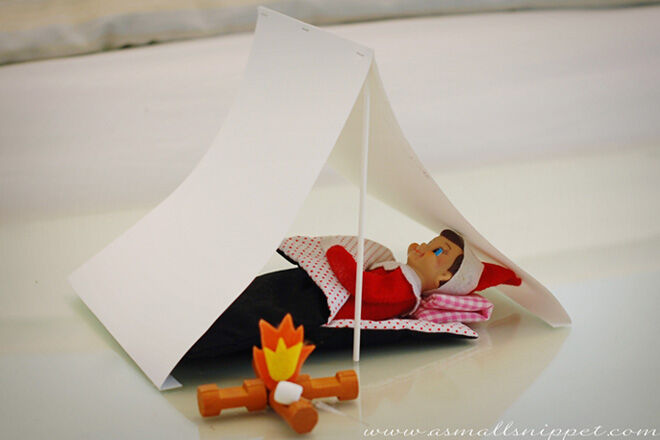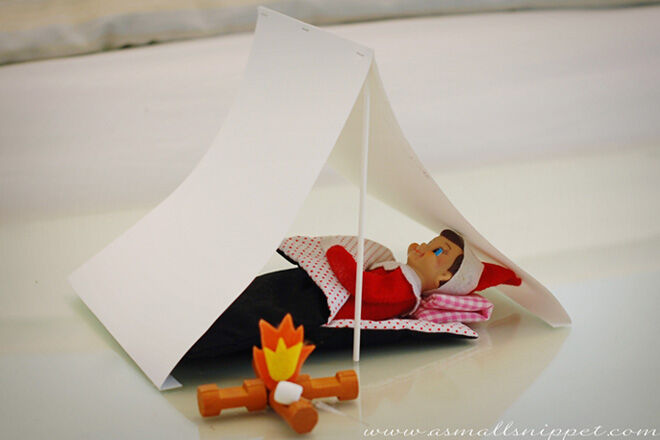 Elves love a spot of camping – there's nothing quite like gazing up at the stars with the constant crackle of a fireplace nearby.  (via: A Small Snippet)
Bed rest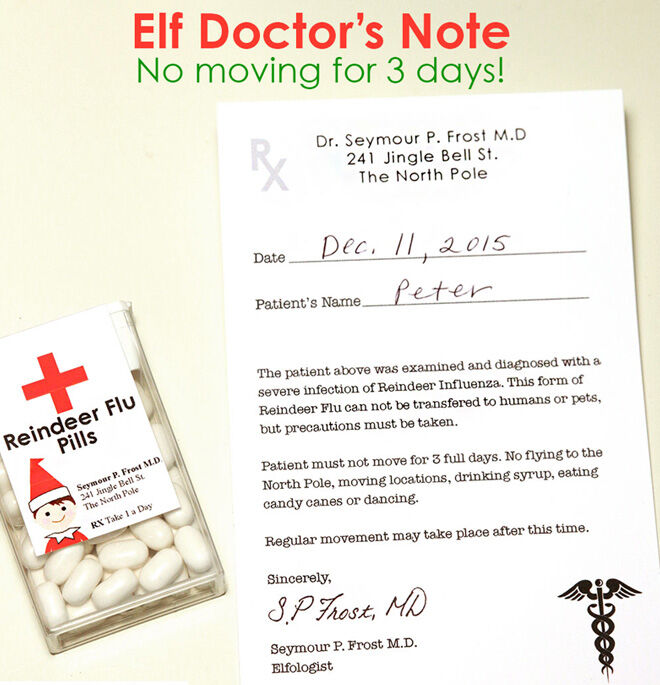 Oh no! Elf is sick. He has been placed on 3 full days of strict bed rest by Doctor Frost – there's to be no movement whatsoever. (via: Living Locurto)
Under attack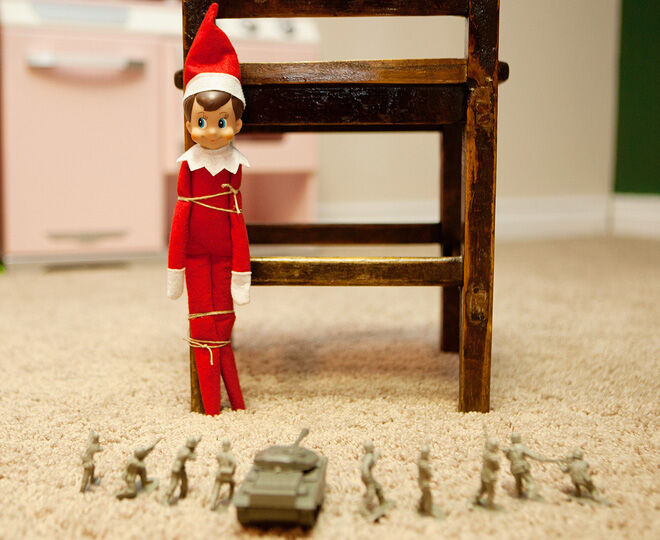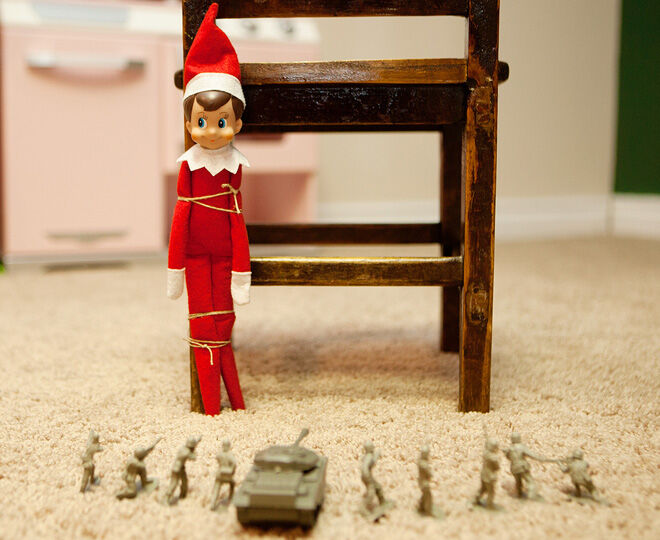 Some of the other toys get a wee bit jealous when your elf gets all the attention. (via: Simple As That)
Daredevil antics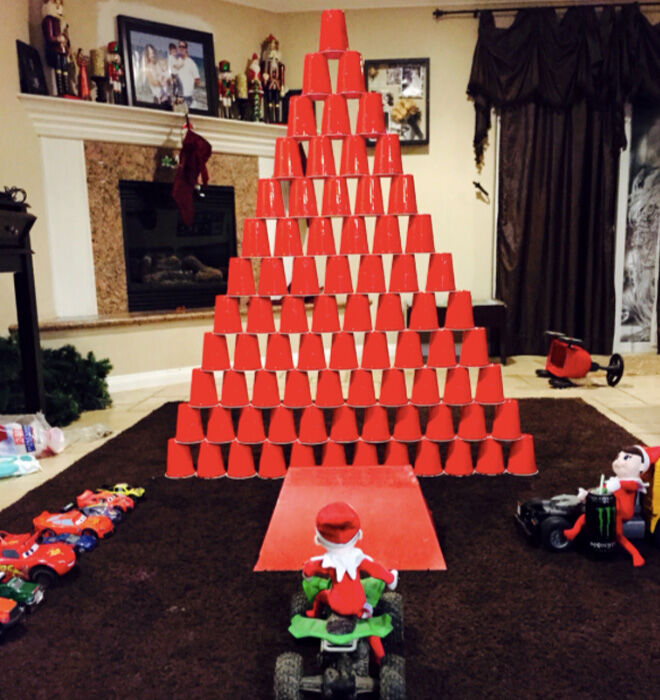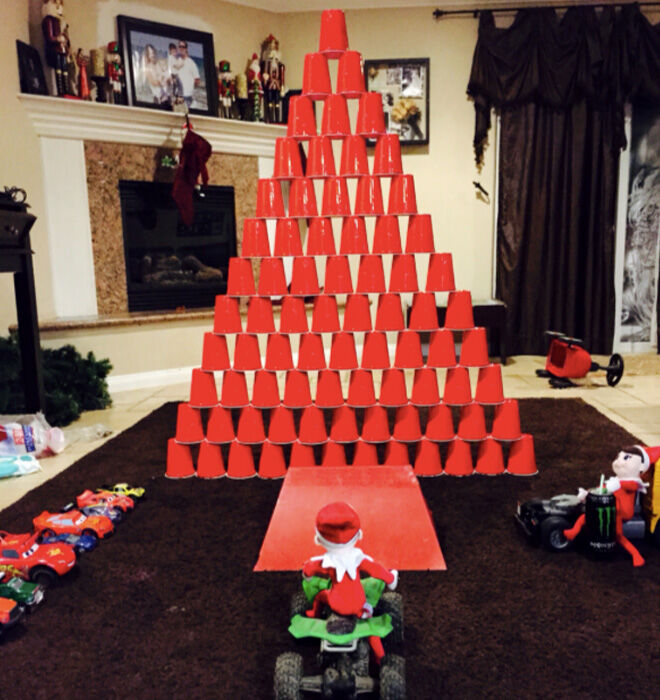 Daredevil elves love to try their hand at monster trucks. (via: Janet Barnhardt Hickey)
Peekaboo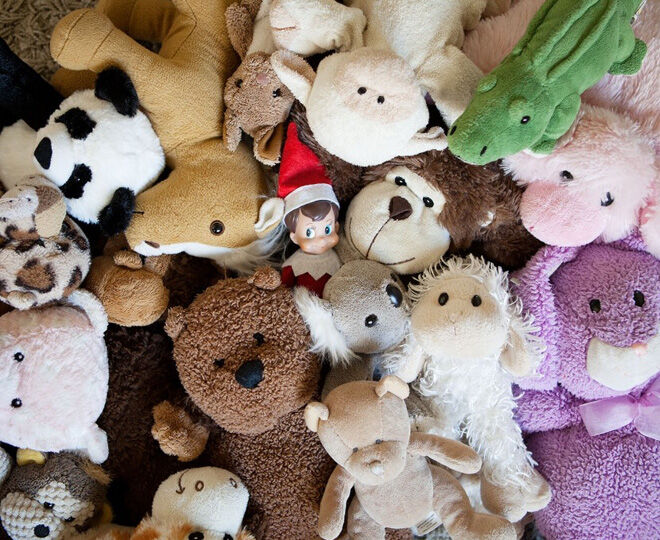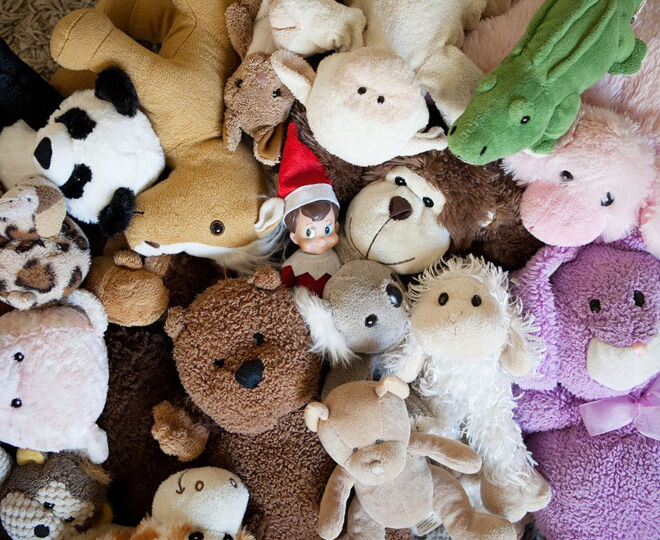 Peekaboo, we see you! It's the elf version of Where's Wally? (via: Simple As That)
Balloon ride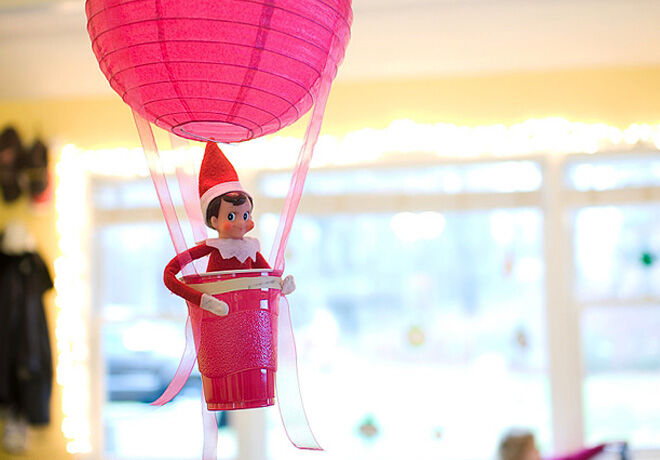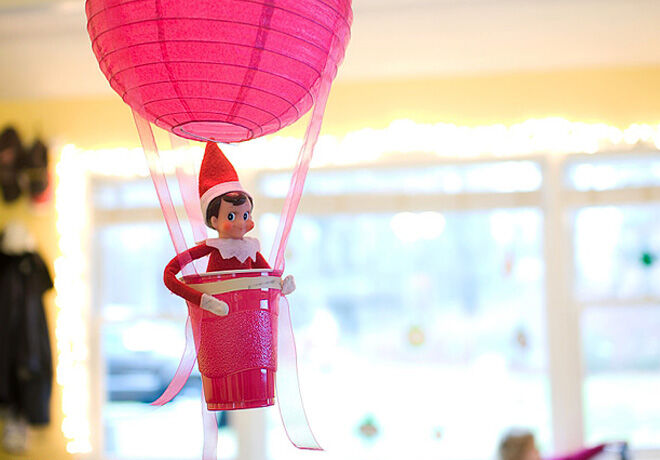 Elves love nothing more than taking a leisurely hot air balloon ride back from the North Pole. The landing can be a bit tricky though! (via: Peanut Blossom)
Road rally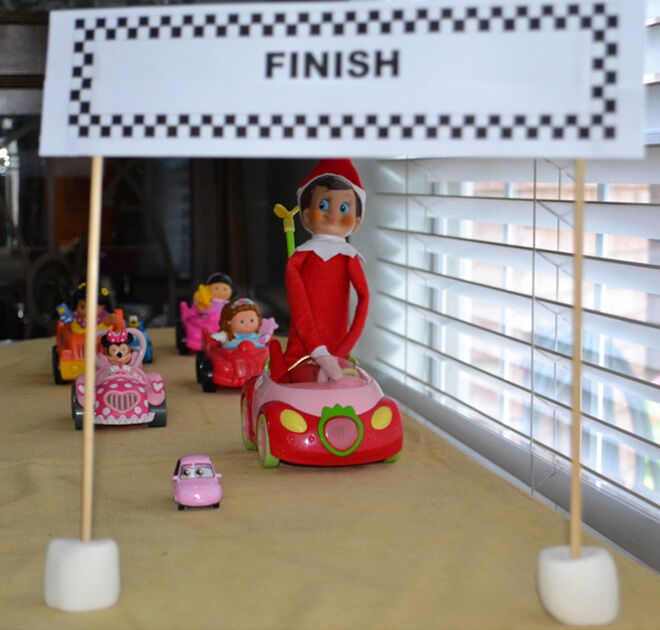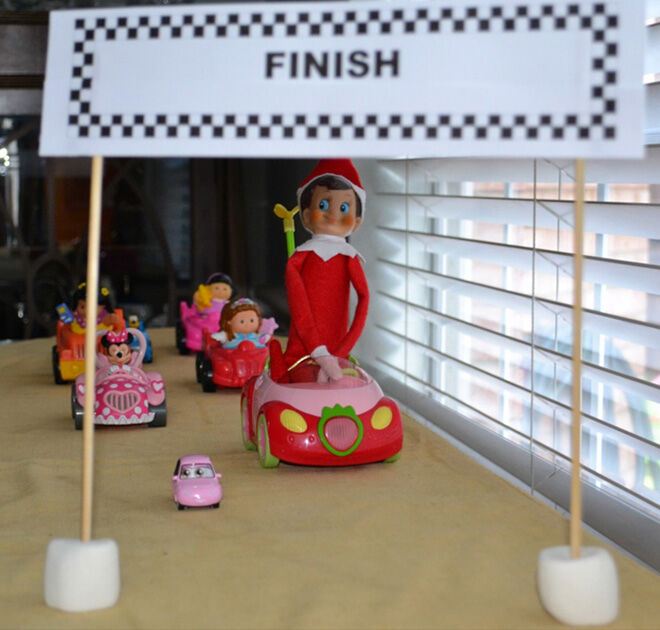 Elves are known for having a wicked competitive streak. Move outta the way! (via: Mommy Upgrade)
Cooling down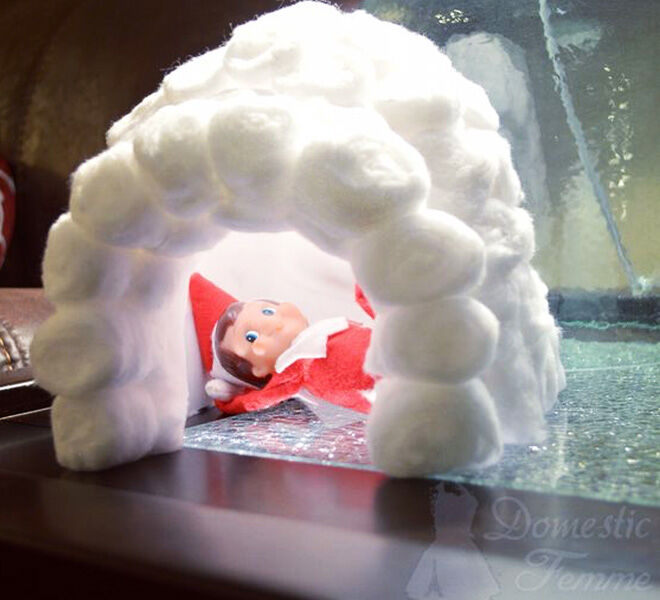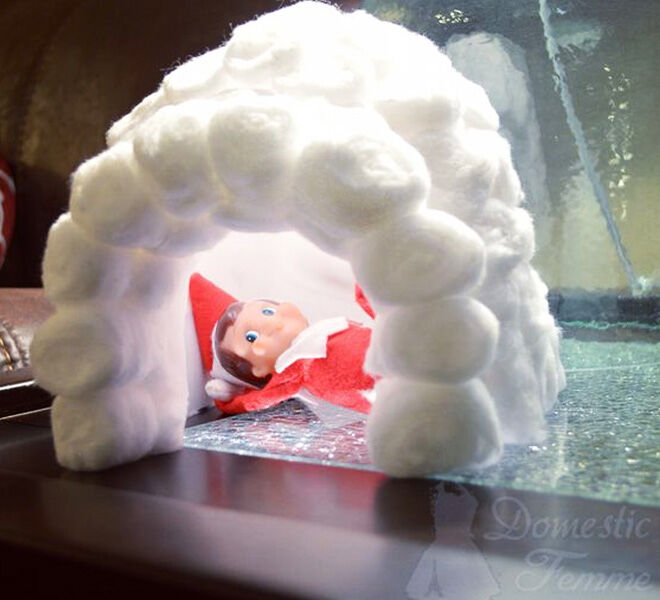 Towards the end of December, it can get a bit hot for elves here in Australia. When it does, they like to cool down in an igloo. (via: Domestic Femme)
Baking sesh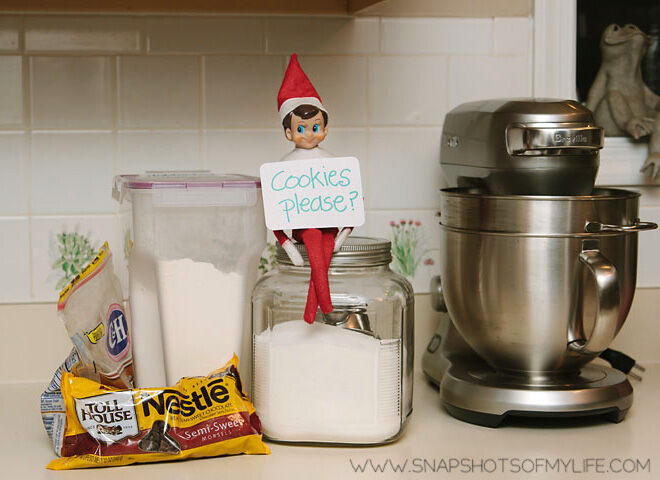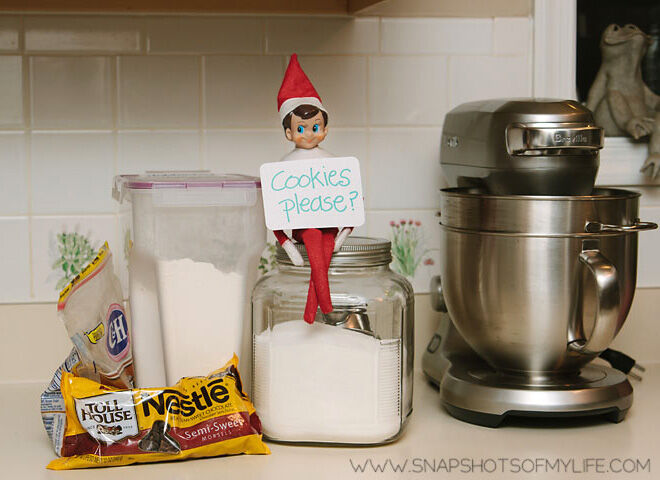 This lil' elf has a hankering for something sweet and so has gathered the ingredients to make some delicious chic-chip cookies. Yum! (via: Snapshots of my Life)
All systems go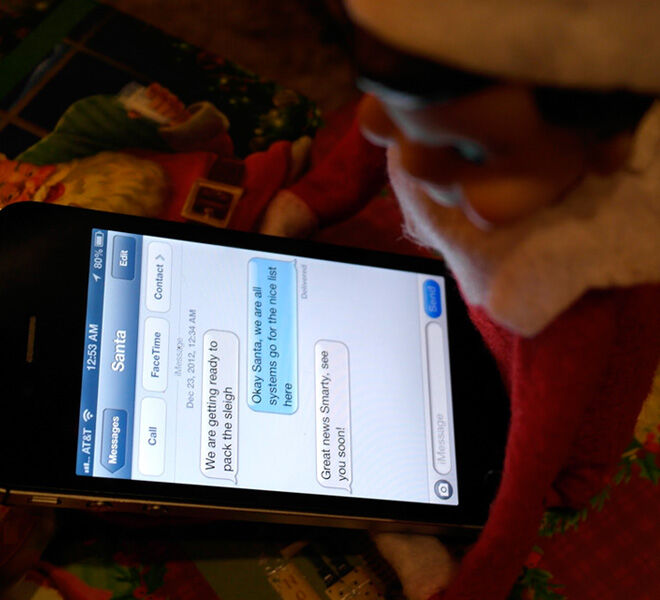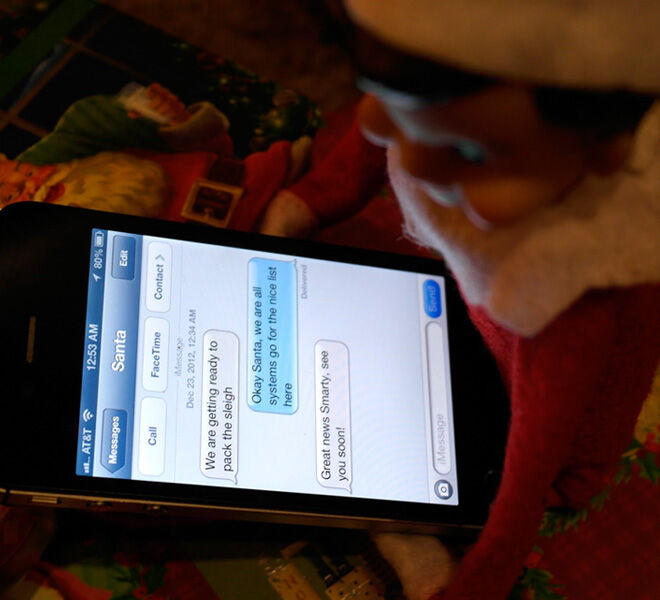 Once Santa gets the text message from your elf to let him know your kidlet has made his or her way onto the 'nice' list, he'll send a return text to let your elf know he is on his way. (via: Picklehead Soup)
---
KEEP READING:
more Elf on the Shelf ideas 
24 hilarious Elf on the Shelf ideas
16 (more) hilarious Elf on the Shelf ideas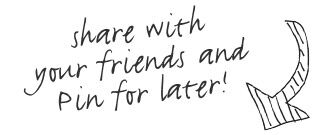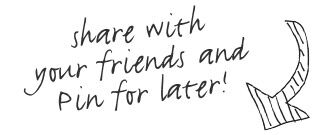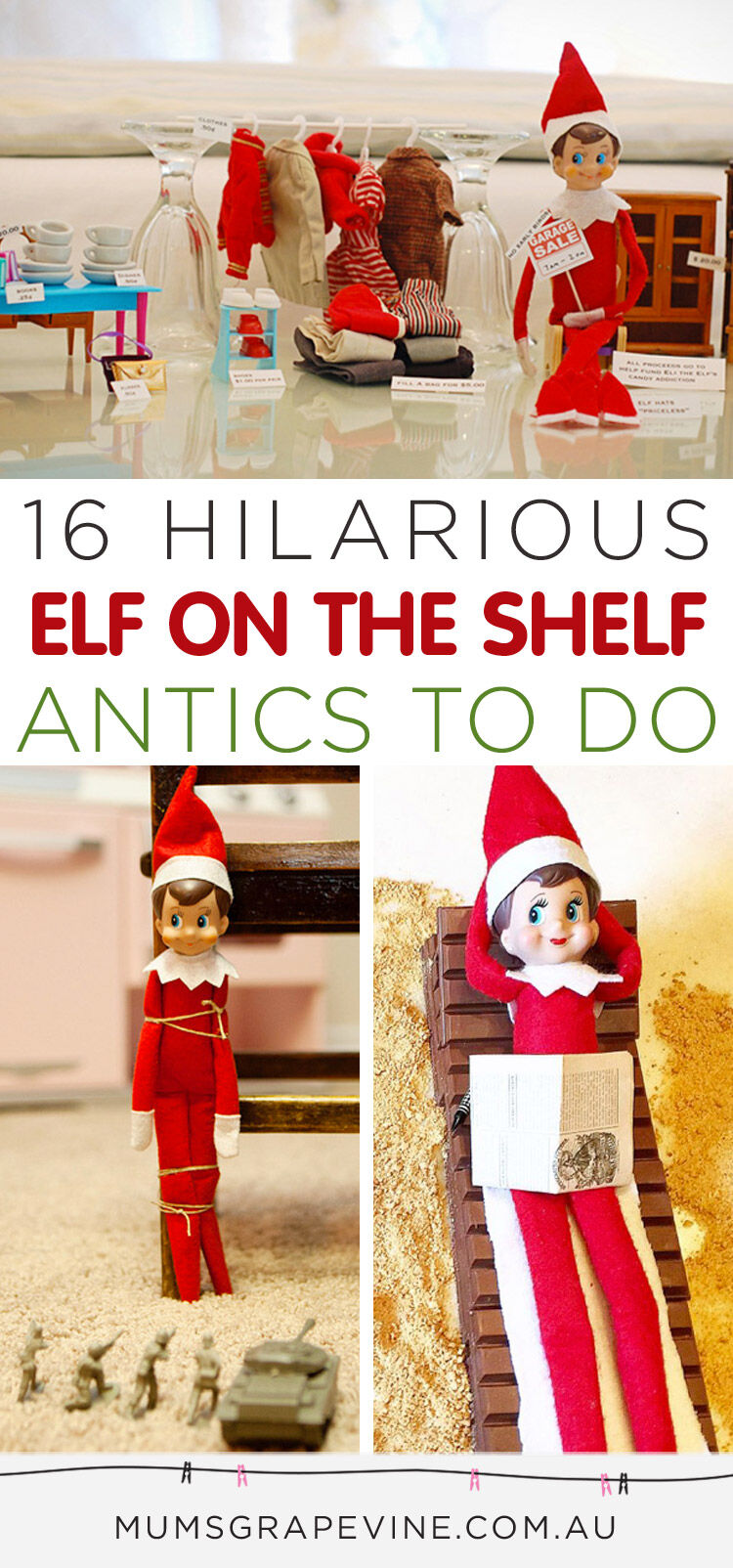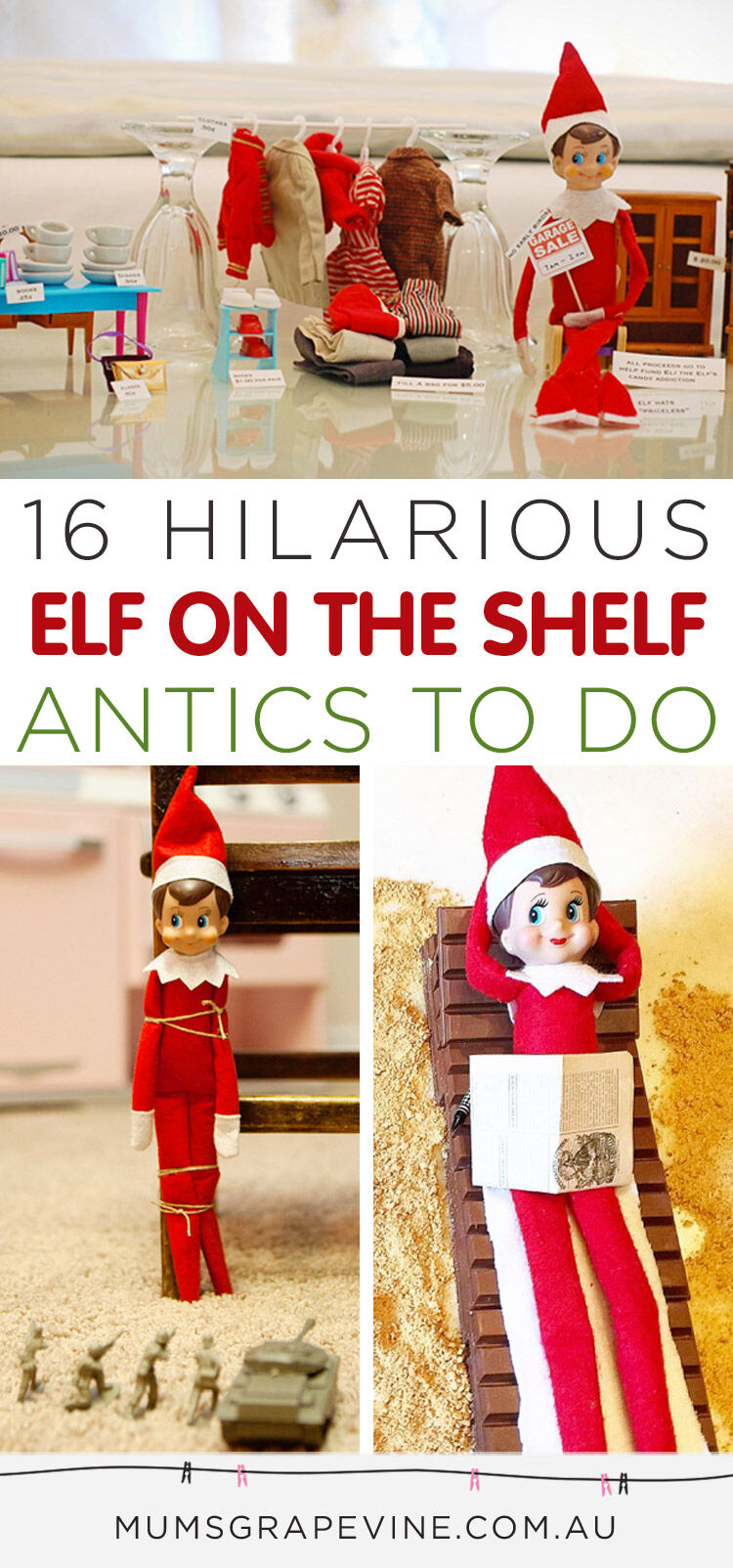 ---
Find the perfect gift
We've collected a treasure trove of amazing gift ideas, from the latest must-haves from leading brands to the quirky boutique finds. There's something for every little Piper, Noah and Charlotte.
Gift guides based on play and development, not gender.
---
WIN A $300 ELF PROPS PRIZE PACK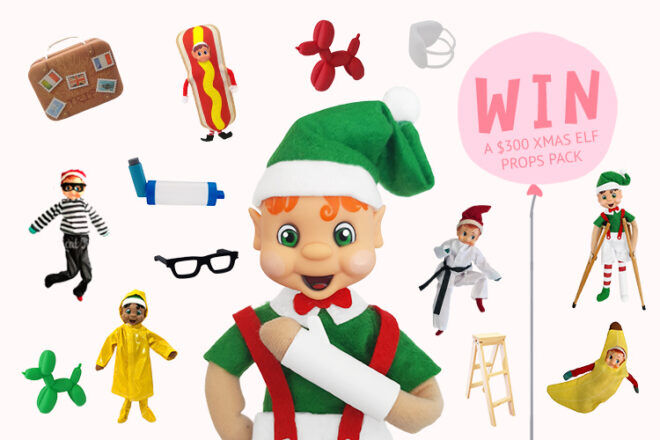 One (1) lucky Mum's Grapevine reader will win two adult elves and 24 days of Christmas Elf props and costumes valued at $300.
Competition ends October 22, 2021.