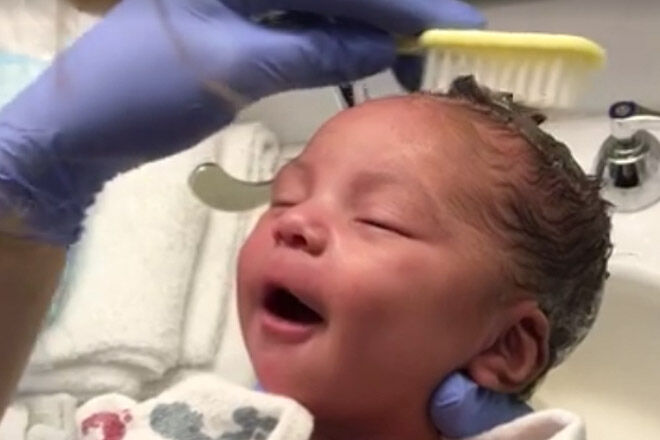 Ah yes… there's nothing quite like a shampoo and head massage to wash away one's cares. And a new viral video proves that you're never too young to bliss out in a salon situation!
When Taveon Glenn's baby girl got her hair washed by a nurse, he thought he might just video the occasion and post it on Facebook. Fast-forward a couple of days and 30 MILLION people (and counting) have fallen under the bub's spell.
Why? Well, not only is she darn tootin' cute, but Baby Glenn is, like, totally chilled out, man. Complete with a mini-Mohawk, she is LOVING her hair wash and the internet does too.
It's time to bathe in the beauty of a baby who's relaxed to the max.
We want what she's having!