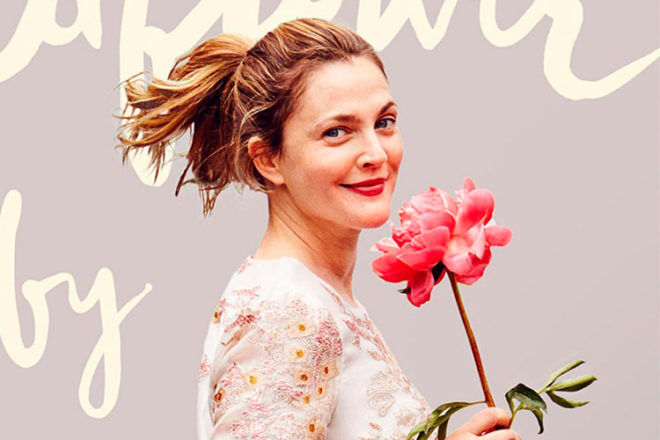 Celebrities are a rare varietal, thriving on talent, beauty and a bunch of Insta followers. Sometimes, though, they're just like us short poppies. When they have a baby, celebrities look for naming inspiration too, and many have found it in an English (or Mediterranean) country garden.
Here are 17 botanical baby names chosen by celebrities, and the inspiration behind them. Enjoy!
Apple
When Gwyneth Paltrow and Chris Martin named their daughter after the fruit tree, the world united in a collective GASP. Then Gwyneth explained the choice:
"Her daddy said if it's a girl, I think her name should be Apple … It conjured such a lovely picture for me – you know, apples are so sweet and they're wholesome and it's biblical – and I just thought it sounded so lovely and…clean!"
Bluebell
Ginger Spice (aka Geri Horner) called her little girl Bluebell after seeing the flowers everywhere in the last few days of her pregnancy. She said:
"What really clinched it for me was my mother telling me that the bluebell is increasingly rare – so it's a precious flower, which seems just right for my daughter."
Briar Rose
Scarlett Johansson's daughter is Rose, Johnny Depp's is Lily-Rose, and Rachel Bilson named her little girl Briar Rose! Briar's daddy, Hayden Christensen, admitted that:
"There is a Disney reference there … The original Sleeping Beauty was called Briar Rose … We both love all things Disney, but Rachel especially was very keen on the name."
Olive
Drew Barrymore and Isla Fisher both chose the strong and earthy Olive for their daughters. Drew said:
"I was reading a book with my husband. I was three months pregnant and they said your baby is the size of an olive, and that was it. We never looked back."
Poppy, Daisy and Petal
Jamie and Jools Oliver have made a name for themselves with their choice of all-natural monikers – including three daughters named after flowers. Jools said:
"They all have more than one name … because I couldn't decide. I'm not sure where Petal Rainbow came from – apparently (I had no idea) it's a My Little Pony! I wanted to call her Rainbow but Jamie told me to calm down."
Willow
Will Smith and Jada Pinket Smith drew inspiration from their own names when it came to naming their kids. With a daughter called Willow and a son called Jaden, the family is all mixy-matchy.
---
7 more botanical celebrity baby names
Fuschia: Sting's eldest daughter shares her name with this gorgeous pink and purple flower. Well, sort of – the flower is spelt 'fuchsia'.
Iris: Jude Law and Judd Apatow both called their daughters Iris, which means 'rainbow'.
Ivy: Beyonce and Jay-Z chose Blue for their daughter, with Ivy as her middle name. Ivy is associated with 'faithfulness'.
Rocket: Lara Bingle and Sam Worthington joined Robert Rodriquez in naming their son Rocket. Although rocket is an edible plant, they're probably channelling space travel with this choice!
Sage: Toni Collette and Sylvester Stallone both chose this herby name for their daughters.
Suri: Tom Cruise and Katie Homes picked a flowery name for their little girl. Suri means 'rose' in Persian.
Violet: Jennifer Garner and Ben Affleck gave their eldest this name. Unsurprisingly, it means 'purple'.
Image: Wildflower by Drew Barrymore
---
READ MORE:
Our Baby Name section has hundreds more
 42 adorable botanical inspired baby names
 21 baby names inspired from the 60s
 23 vintage baby names making a cool comeback
---