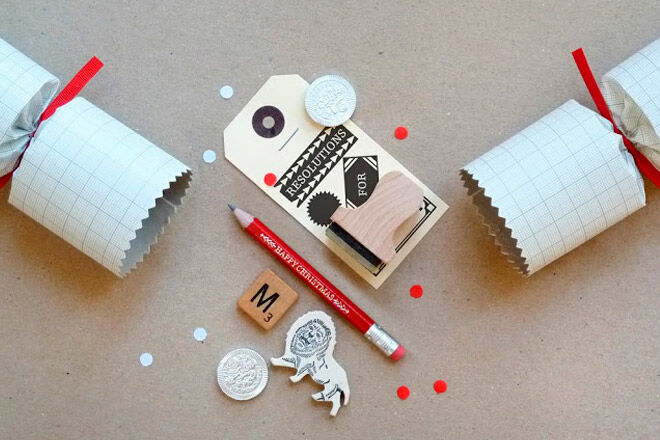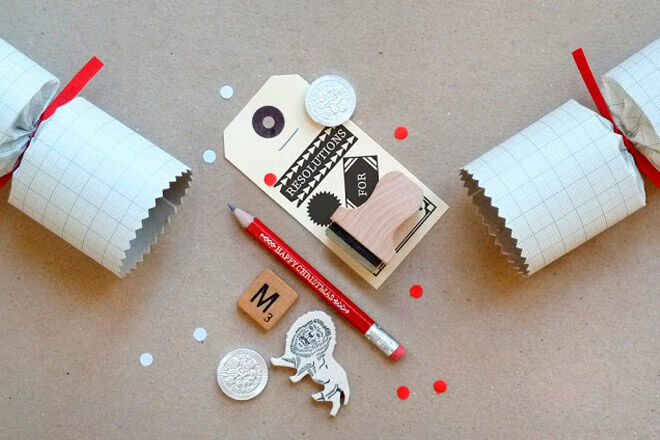 Christmas crackers look gorgeous on the outside, but it's what's inside that counts too. When it comes to homemade bon bons, the sky's the limit for festive fillers. Actually, the size is the limit, but apart from that caveat, crackers can be stuffed with all goodies fab and small.
Here are 12 essentials to put in homemade Christmas bon bons. And remember to add the cracker snaps and December 25 will go off with a B-A-N-G.
1. Paper crowns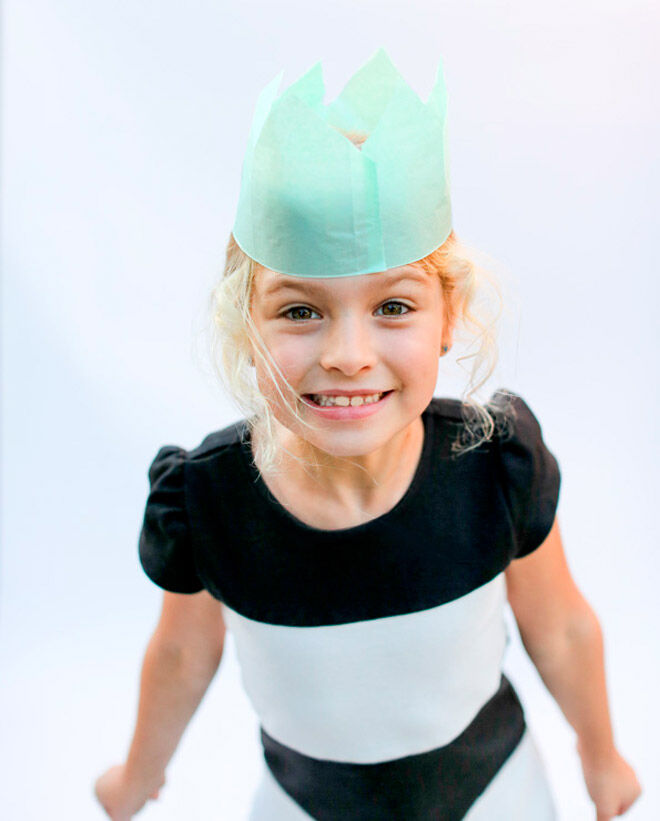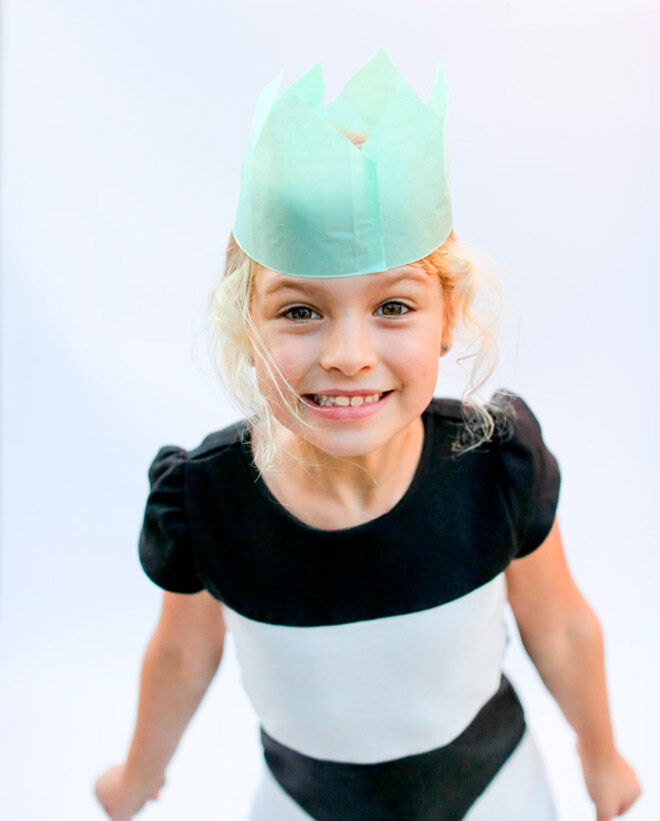 To make Christmas Day a royal affair, it's easy to DIY these paper crowns and roll them into the crackers for regal roleplay later on. (via Evite)
2. Chocolate Santas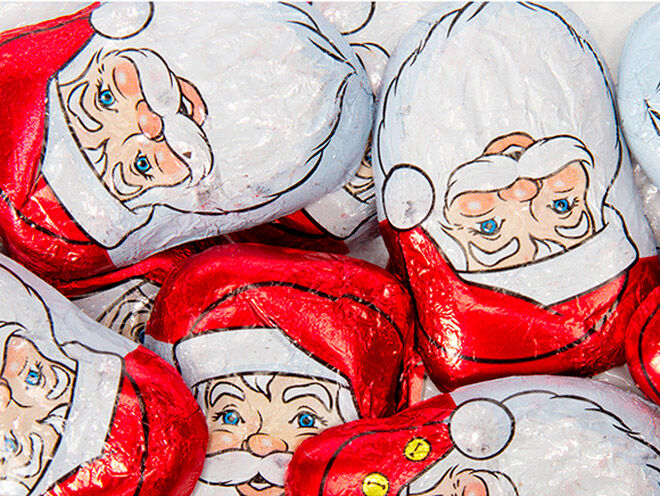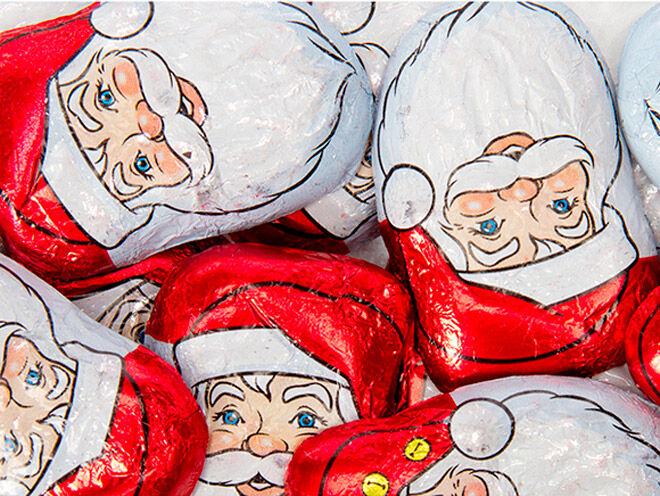 Any sweet will go down a treat, and when chocolate Santa makes an appearance the kids will think all their Christmases have come at once.
3. Balloons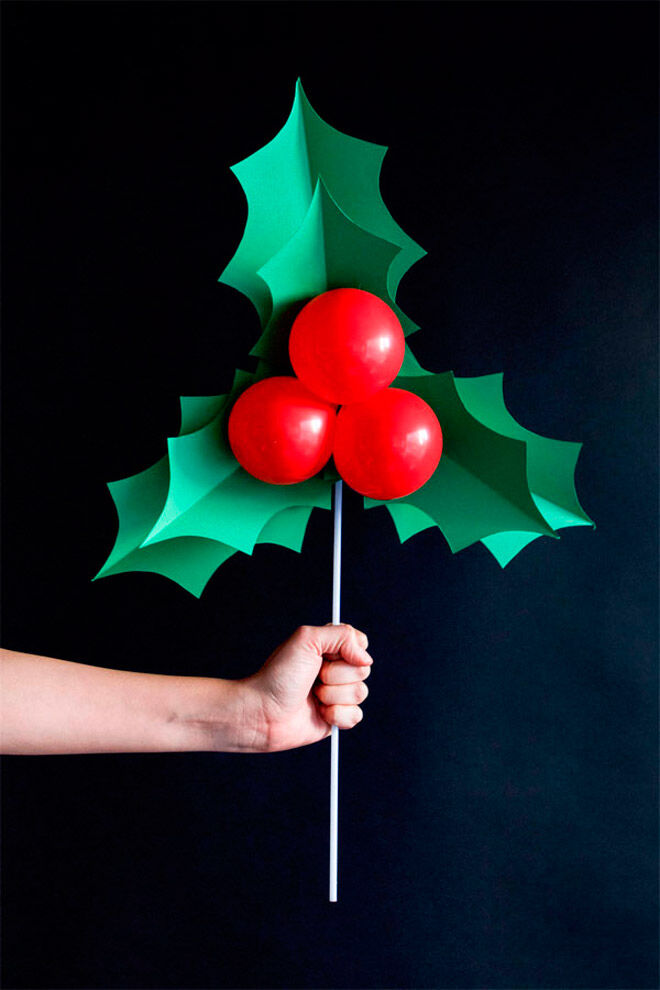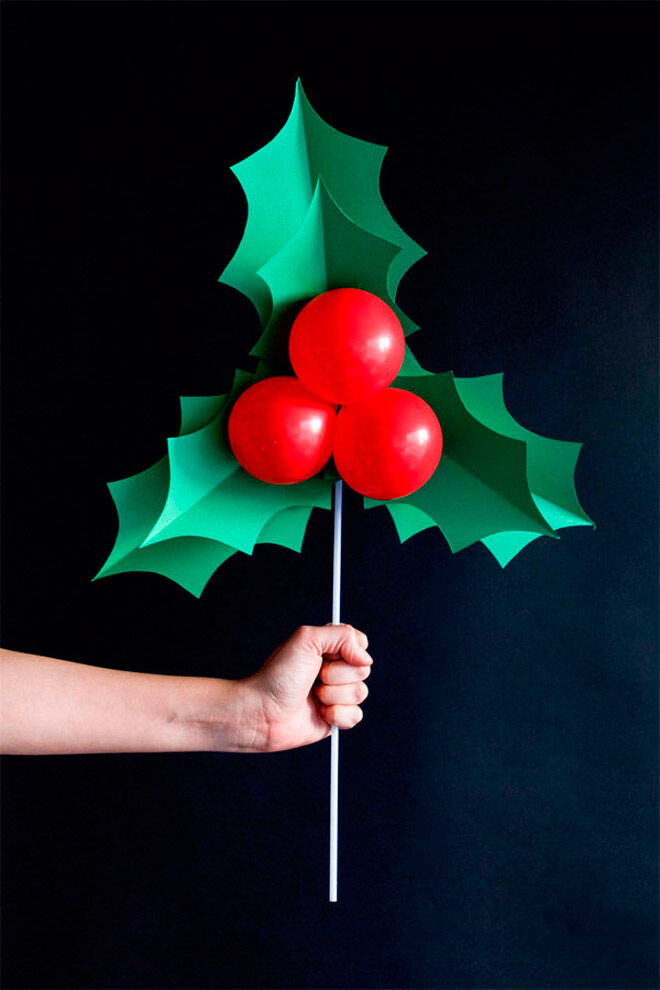 Balloon football is a fun way to burn off Christmas lunch, so pop a balloon into each cracker for entertainment after the eighth course! (Image via Oh Happy Day)
4. Stationery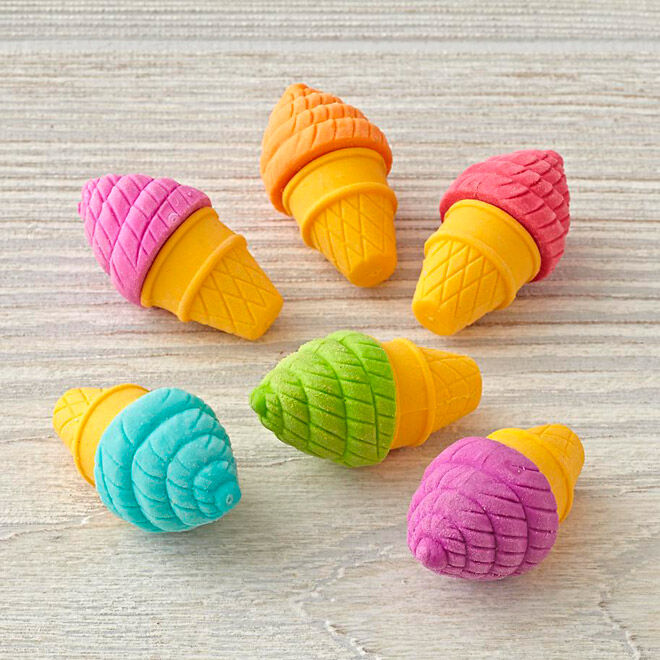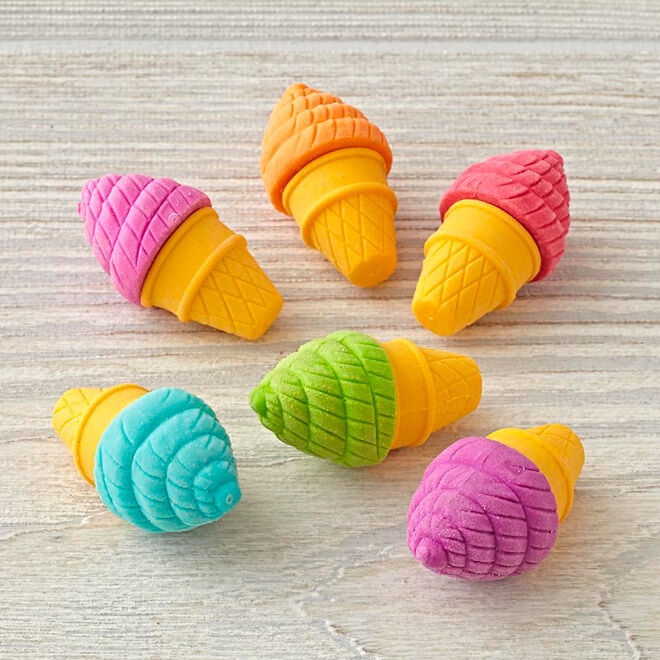 Fun rubbers, mini-pencils, sharpeners and stickers are all great additions to a cracker. After all, stationery is the little gift that keeps on giving. (Image via Land of Nod)
5. Temporary tattoos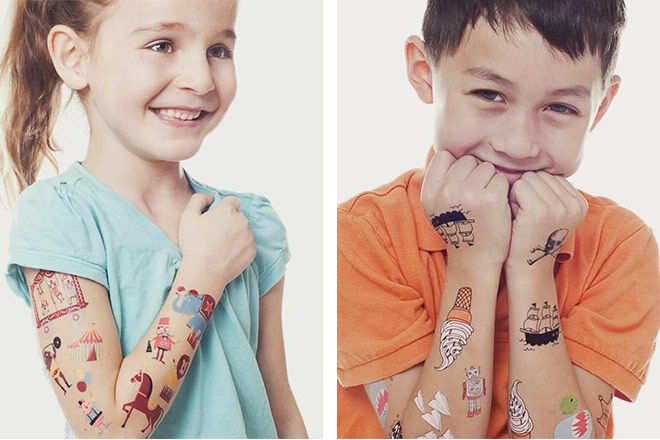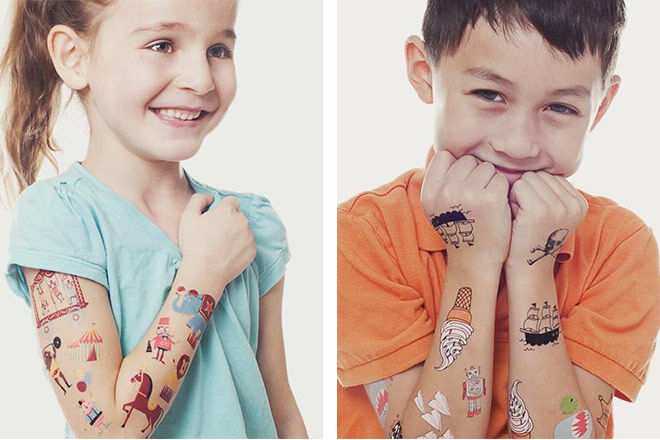 Temporary tattoos are small enough to fit in a cracker and temporary enough to be gone by NYE. And there are plenty of contemporary designer sets available at Tattly.
6. Cash or Scratchies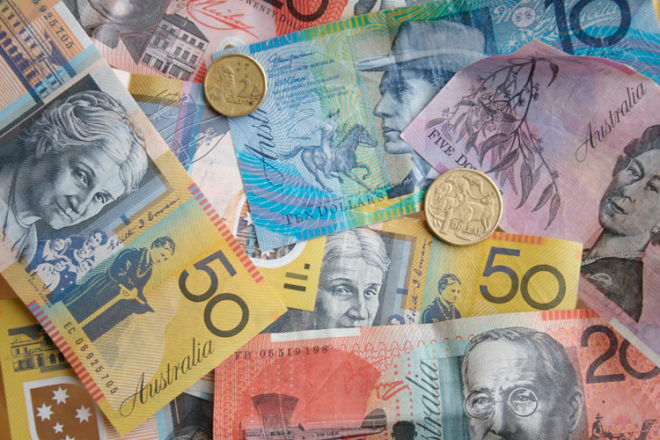 Money is a welcome addition to any bon bon, and for the chance to win BIG, some like to insert a Scratchie in each one. Fingers and toes crossed! (Image via Pictures of Money)
7. Jewellery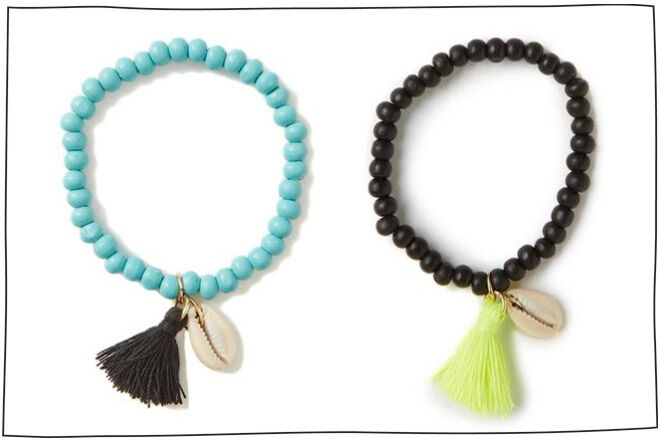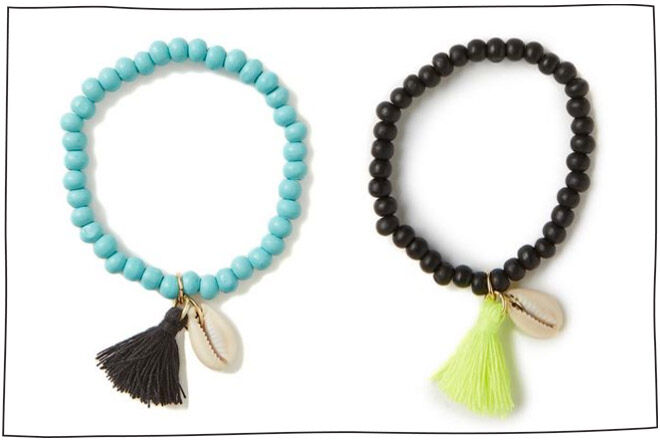 Throw in some cheap and cheerful accessories. Choose neutral colours and unisex designs, like these Cotton On Kids surfer-style bracelets that double as anklets.
8. Badges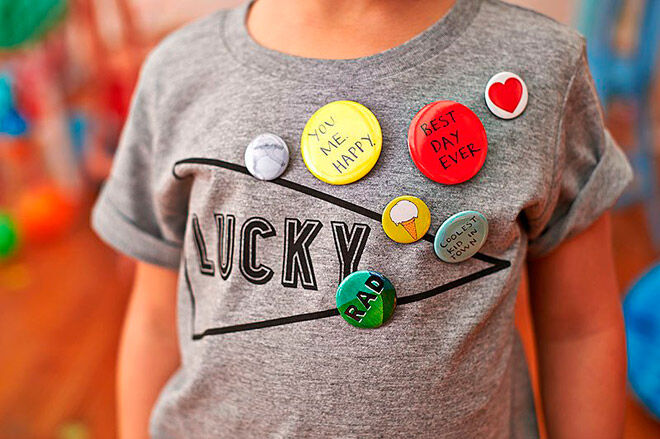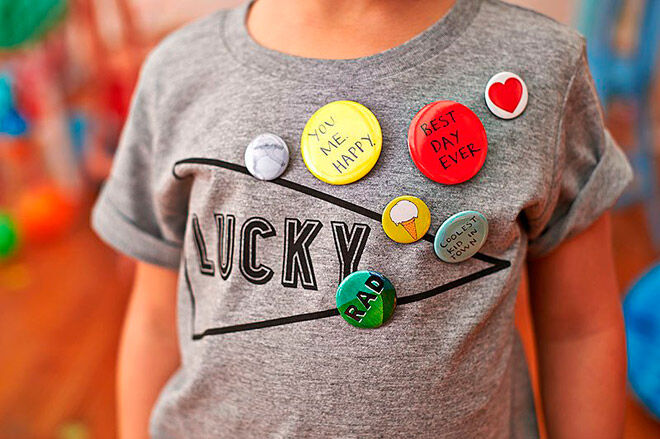 A joyful badge will bring smiles to dials on the 25th and well into the New Year. (Image via Poppies For Grace)
9. Collectible figurines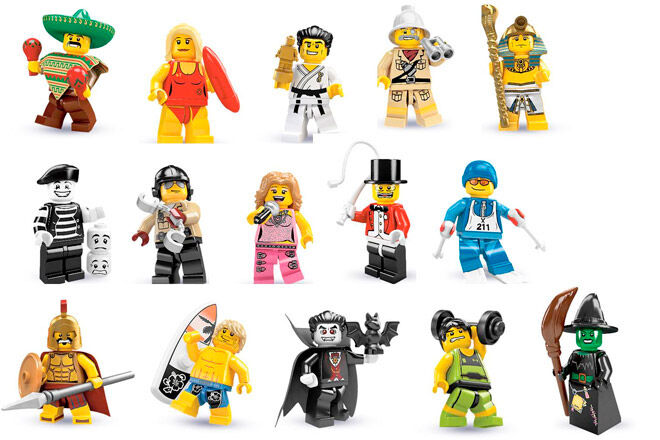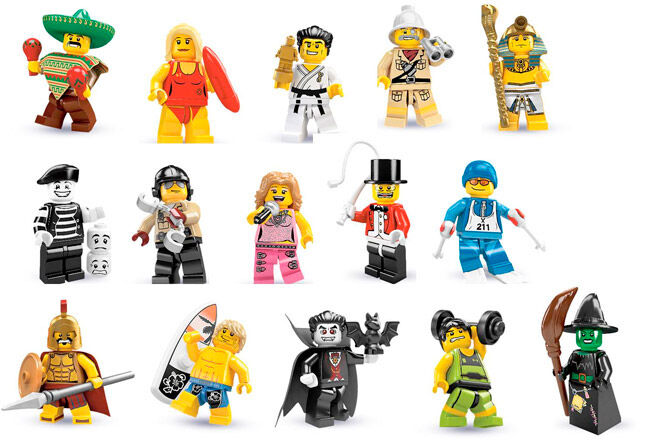 LEGO minifigures and Shopkins characters are right at home inside a Christmas bon bon. Prepare for swapsies after their identities have been revealed!
11. Confetti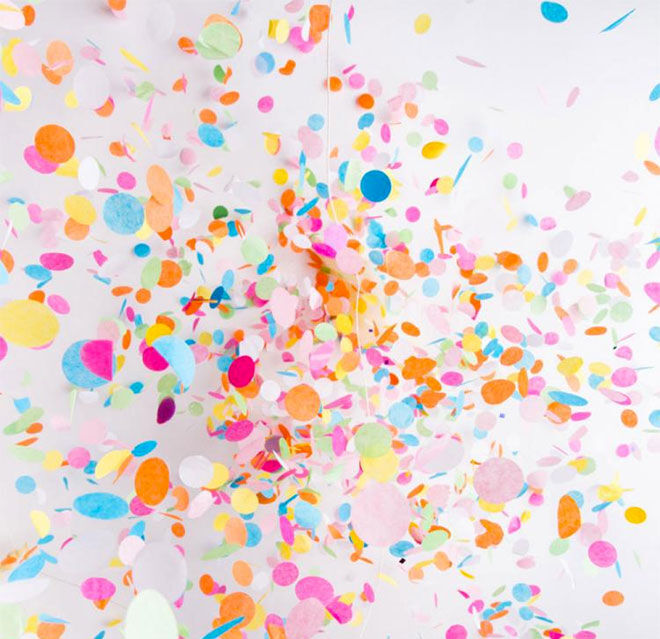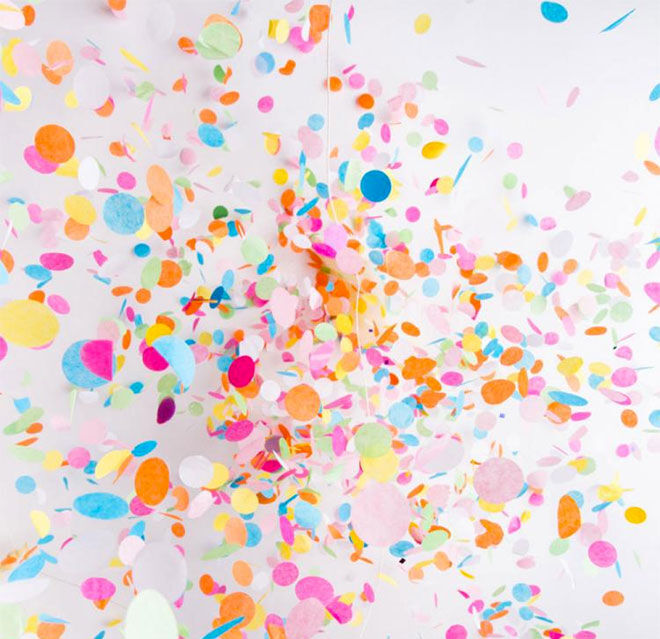 Spread the Christmas cheer far and wide with confetti for a very merry and gorgeously messy bang.
11. Jokes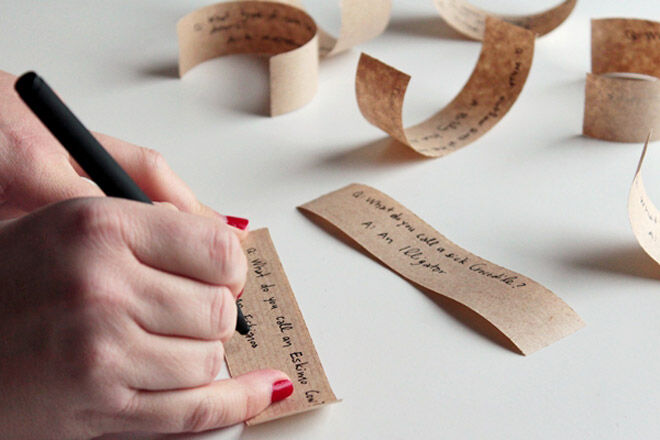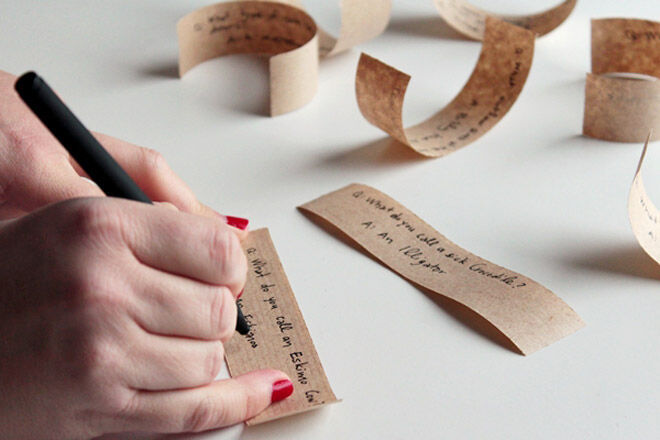 Jokes are a stand-out bon bon filler – or should that be 'stand up' filler? Find inspiration here, then type or write out a joke for each cracker. (Image via Envato Tuts+)
12. And for adults only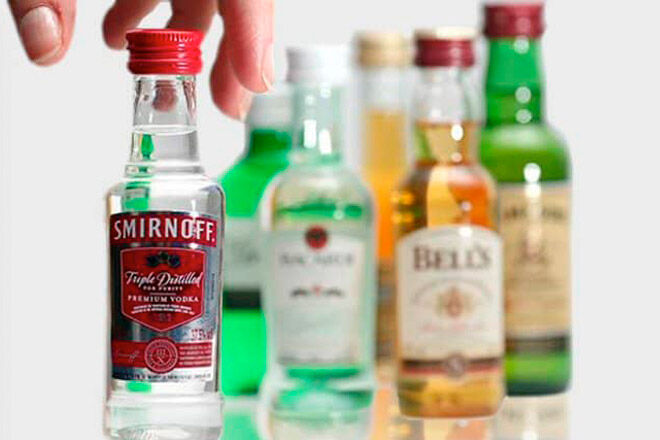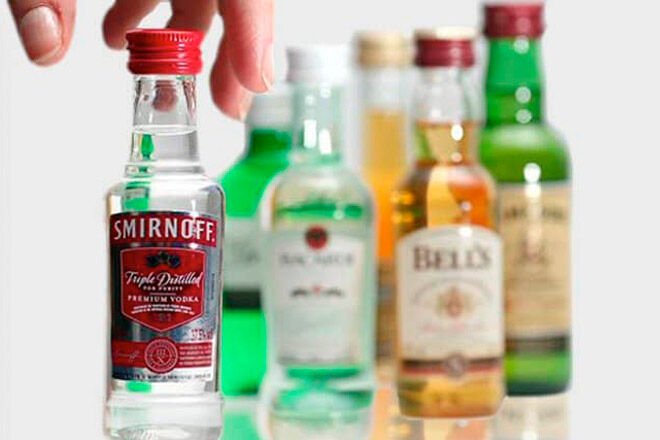 For an adults only filler, top up the bon bons with miniature spirit bottles. Cheers! (Image via Just A Glass)
---
KEEP READING:
making bon bons
Snap, cracker, pop! 11 DIY Christmas bon bons
21 hiliarious jokes to put into Christmas bon bons
12 Christmas table hacks to wow your guests