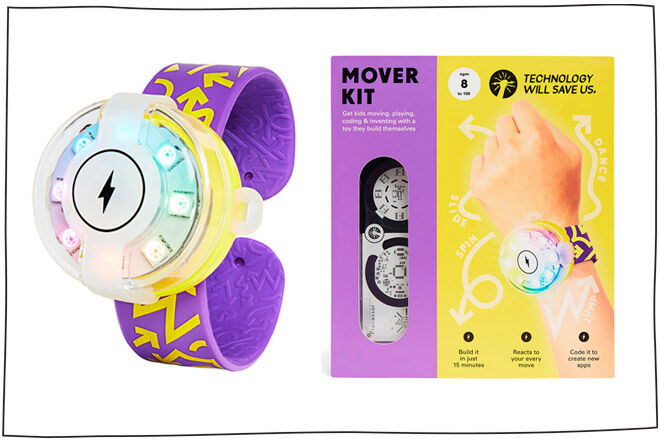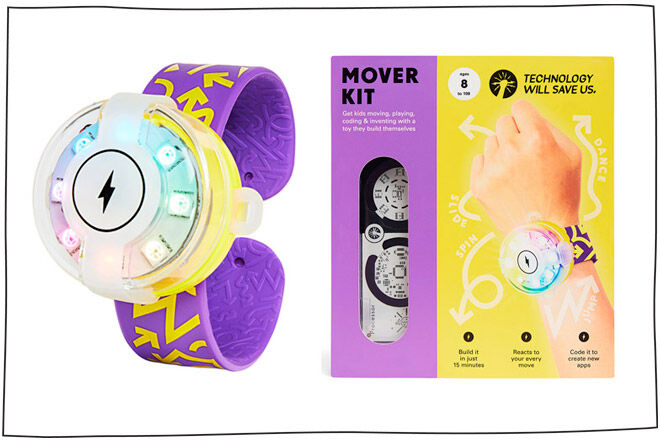 Kiddie coders of the world rejoice! The Mover Kit is coming and despite the name, this gadget has nothing to do with removalists.
The Mover Kit is a wearable device that kids make and code themselves. Created by the DIY tech experts, Technology Will Save Us, this ingenious gadget knows when kids are buzzing around and responds to action with lights.
Mini-MacGyvers assemble the wrist gadget in 15 minutes flat, then plug it into a computer to code up their own games, costumes and inventions.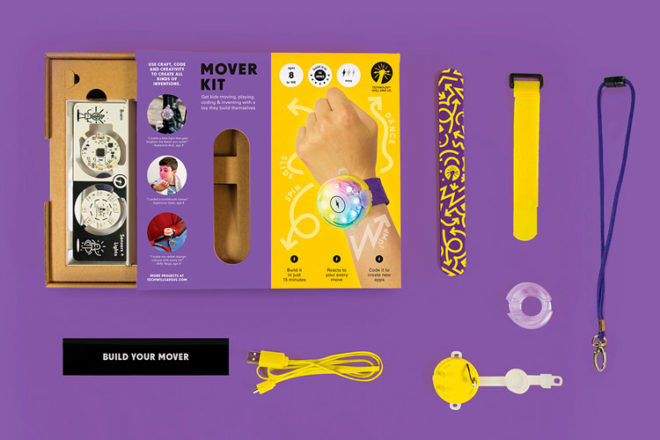 With rainbow lights, a motion sensor and a compass, the Mover Kit can do pretty much anything kiddos' imaginations tell it to do.
Dynamic bike light? Yep. Lightsaber? Done. Wizard wand? Easy. Quiz buzzer? Ya. Tooth brush trainer? Uh-huh. Obstacle course where the gadget knows if kiddos are spinning, jumping and running, then rewards movement with a rainbow flash light show? Like totally.
So slap this thing on and see what mini-makers come up with. The sky's the limit.
Available online from Until ($120).
---
Keep reading: 
more fun gift ideas
Gift ideas for six+ year-olds
Gift ideas for five-year-olds
---