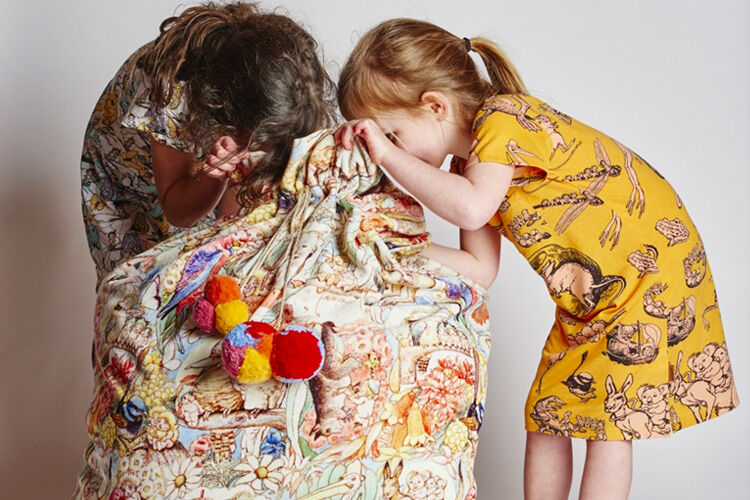 Santa and his team of elves are busy making their list and checking it twice. Before the jolly red fella makes his way down the chimney on Christmas Eve, get the sacks or stockings at the ready; he'll need to stash his haul of pressies somewhere!
Here are 21 festive Santa sacks and stockings for under the Christmas tree or at end of the bed; now, don't forget the carrot and the glass of milk!
Fabelab Christmas Stockings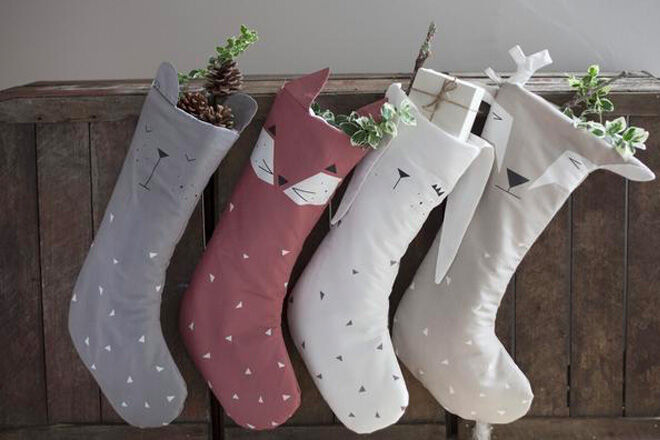 These adorable Christmas stockings by Scandi brand Fabelab ($55) come in a range of earthy colours and feature four cute lil' critters.
Nana Huchy Santa Sacks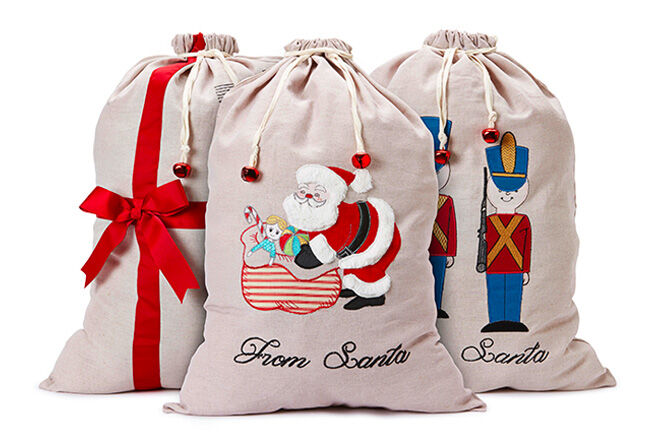 If you love a traditional Christmas with all the trimmings, the gorgeous range of Santa sacks from Nana Huchy ($46) will fit right in under your tree.
Kip & Co Santa Sacks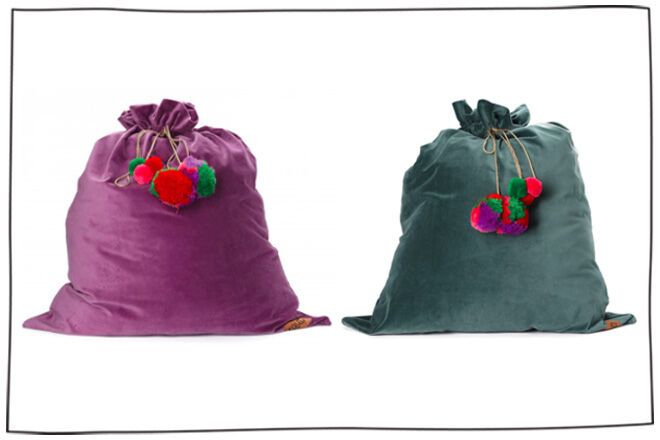 Giant pom poms add a touch of Christmas whimsy on these divine Kip & Co Santa sacks ($59).
Identity Direct Personalised Sacks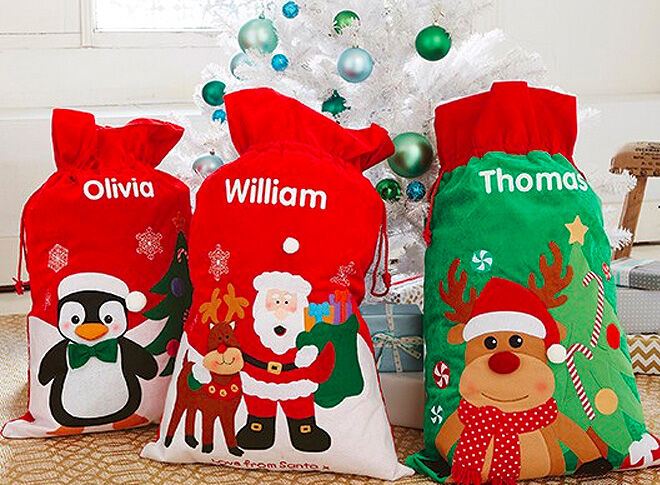 Rudolph's nose never looked so bright! Kids will adore the 3D features on Identity Direct's range of cute and colourful Santa sacks and stockings (from $39.99).
Adairs Santa Sacks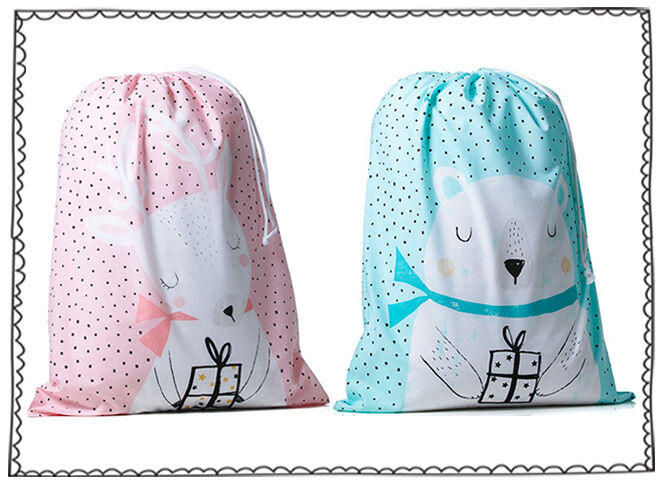 Perfect for Christmas morning surprises, Adairs ($19.95) have the sweetest festive designs in pretty pastel colourways.
Cabin & Co Gold Sacks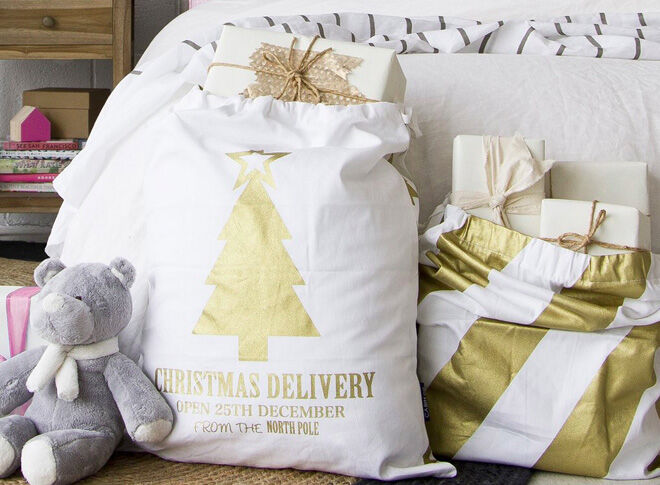 They say all that glitters is gold and these elegant Cabin & Co gold tree santa sacks ($49) feature a gold star design on the front and tree on the back.
Sack Me Stockings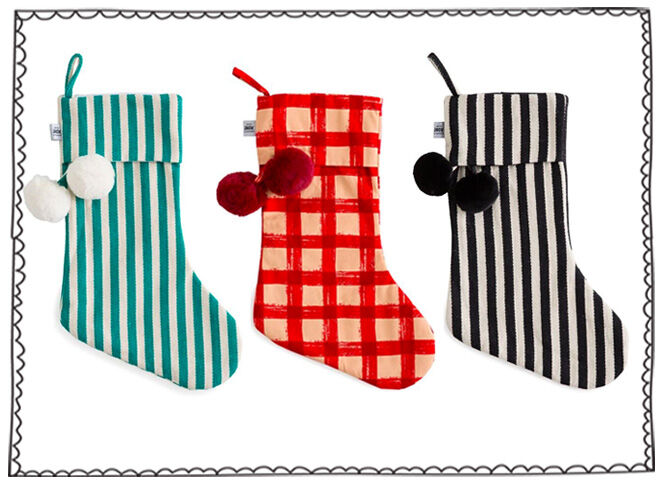 Perfectly sized for filling to the brim, SACK ME! Classic Christmas stockings ($29.90) come in a range of colours and patterns to match your Chrissy theme.
Kip & Co 'Bush Friends' Santa Sacks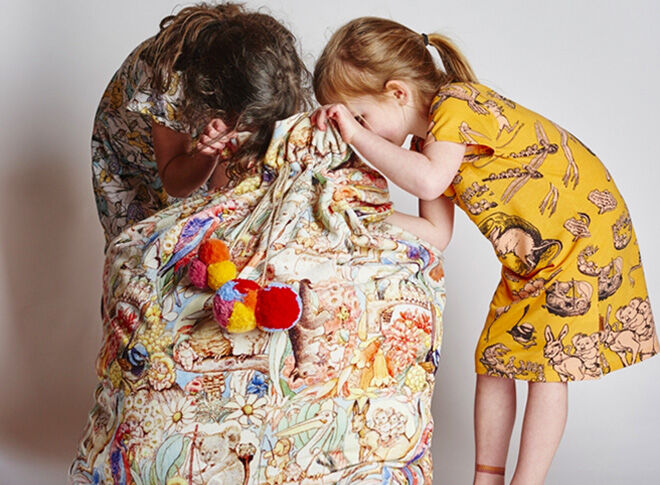 Kip & Co 'Bush Friends' ($89) iconic Aussie sack is big enough for the biggest bounty and features May Gibb's beautiful Aussie illustrations.
Blank Canvas Kids DIY Santa Sacks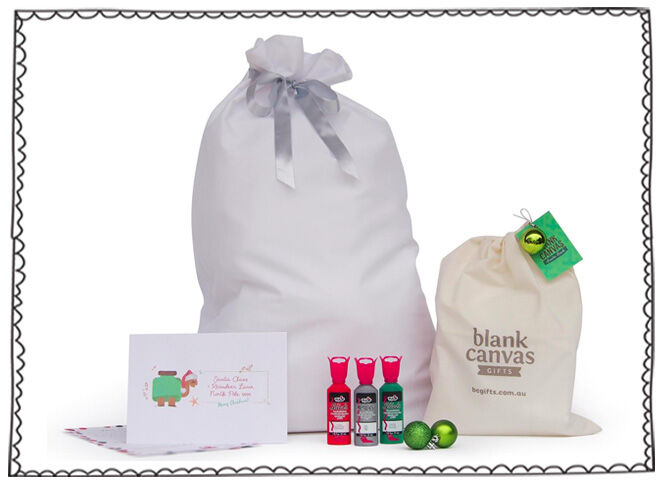 These Blank Canvas DIY Santa sacks ( $40) include everything you'll need for a fun Christmas 'crafter noon' with the kiddie winks.
Down to the Woods Santa Sacks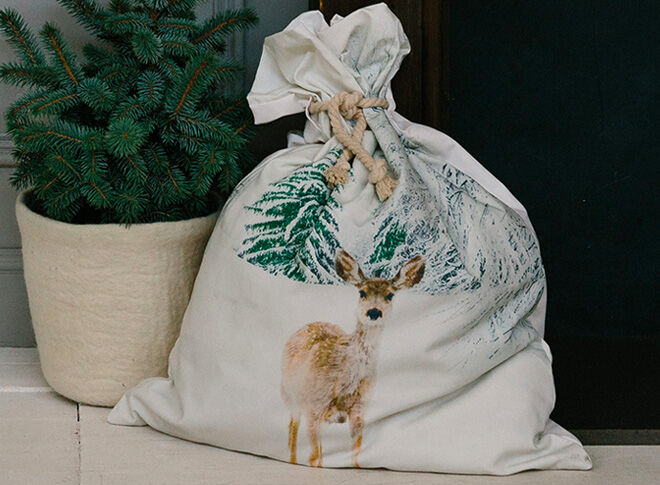 These beautiful heirloom-quality Santa sacks by Down to the Woods ($69.95) are designed to be treasured for years to come.
Cotton On Kids Santa Sacks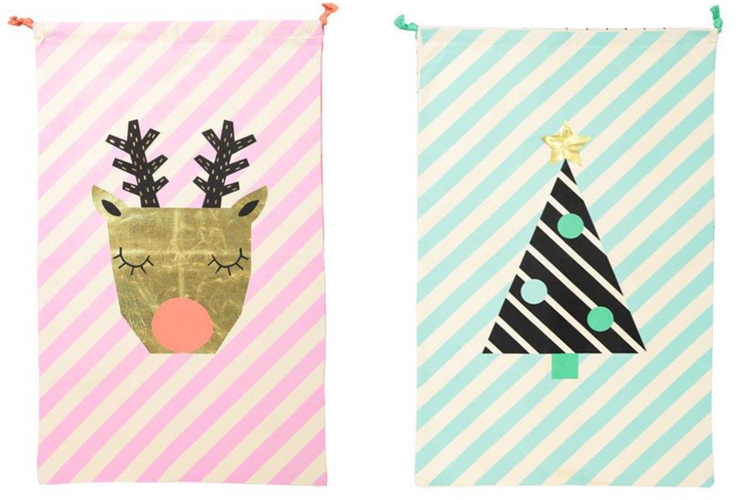 Stripes and fun festive prints (love Rudolph's eyleashes!) are all the rage with these contemporary Cotton On Kids santa sacks ($16.95).
Stuck on You Personalised Sacks
You choose it all with personalised Santa sacks from Stuck on You ($49.95); there's a design for the front, one for the back, add a name or change the colour of the image – the choice is all yours!
Henry & Co Dear Santa Sacks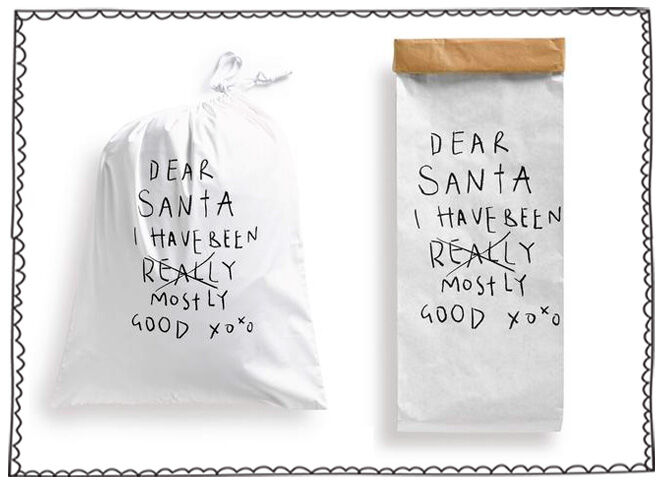 Henry and Co's witty  'dear santa' Santa Sacks ($38) and 'dear santa' Paper Sacks ($19) are for the realistic parents who get that their kids are unlikely to be good every day.
Spatz Personalised Jumbo Sacks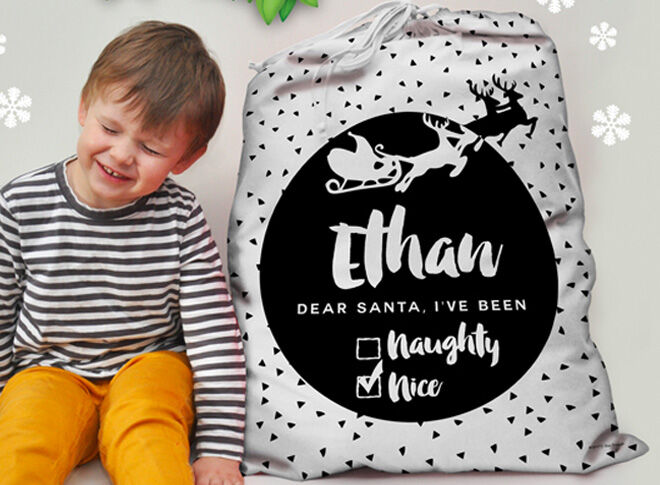 Spatz huge range of personalised santa sacks (from $39.95) even come in a really, really large size that may see Santa challenging the reindeers to a sack race at your place.
Liewood Santa Stockings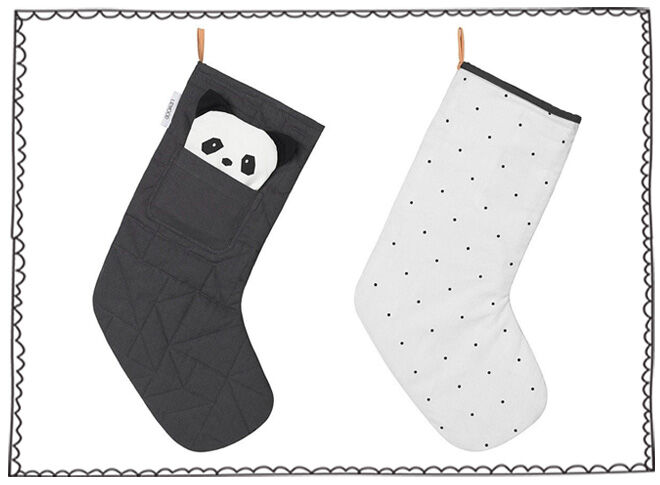 Contemporary monochrome stockings by Liewood ($59.95) are for those looking to create a Scandi vibe on their mantlepiece this Christmas.
 Iddy Biddy Boo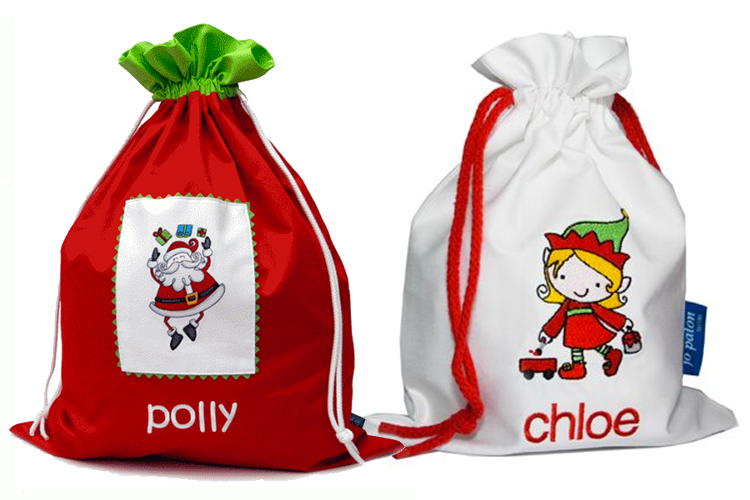 Iddy Biddy Boo ($69.95) lets you style your own Santa sack; with six colours to choose from and loads of cute festive characters there is something for every Tom, Dick and Polly.
Lark Colour-in Santa Sacks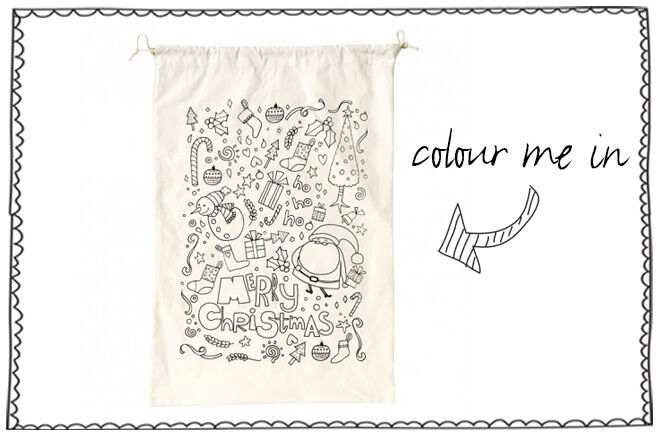 Why should the man in the red suit have all the fun flying through the air with his reindeers? With Lark's creative colour-in sacks ($9.95) the kids can have a ball colouring it their way!
Mozi Jamboree Santa Sacks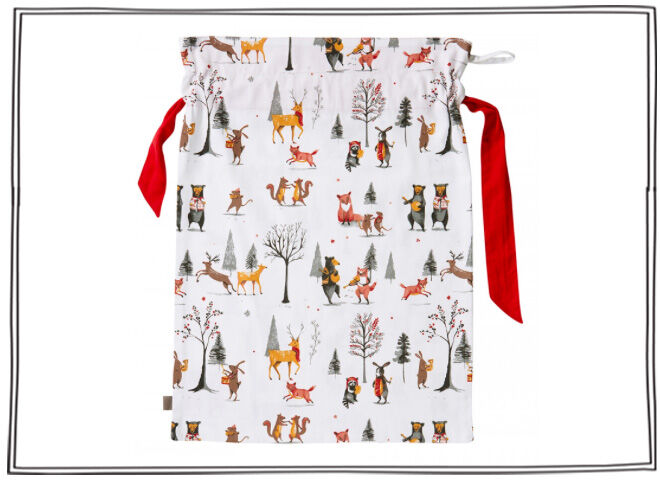 Mozi Animal Jamboree Santa sacks ($24.95) are great for those who love a festive get together. And you can pick up a plethora of Christmas goodies in the same jamboree design if you like things matching.
Bright Star Kids Sacks & Stockings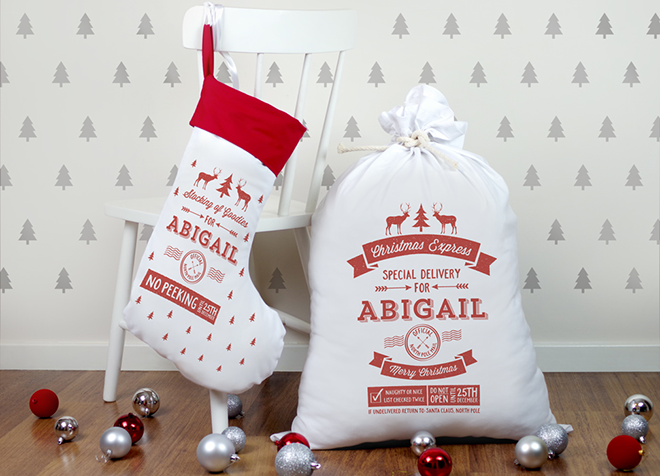 These jumbo babies from Bright Star Kids ($29.90) will fit in a huge haul from the jolly man. They can be personalised and come in a range of fab colours too.
My 1st Year Personalised Knitted Sacks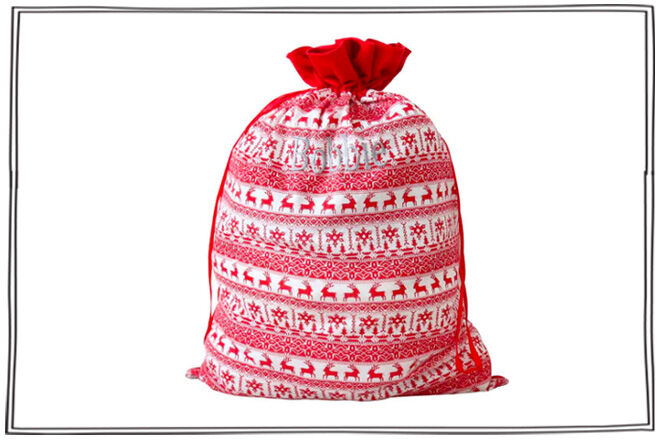 Imagine enjoying a white (and red) Christmas as the children gather around their traditional Scottish fair isle knitted sacks ($90.36).
Kylie Loy Personalised Sacks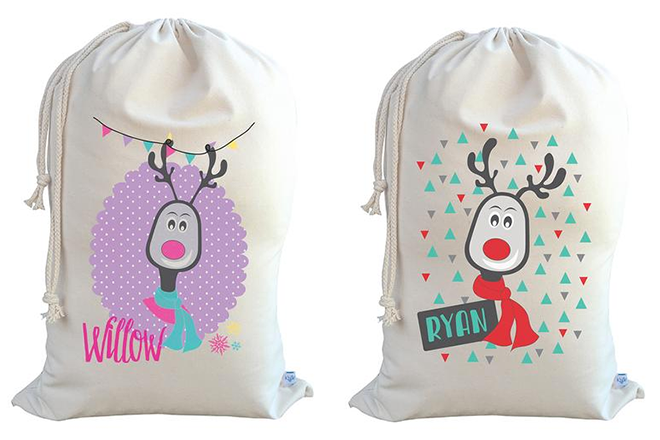 Melbourne designer Kylie Loy makes sacks and stockings (from $44) that are as fun on the outside as what you stuff inside.