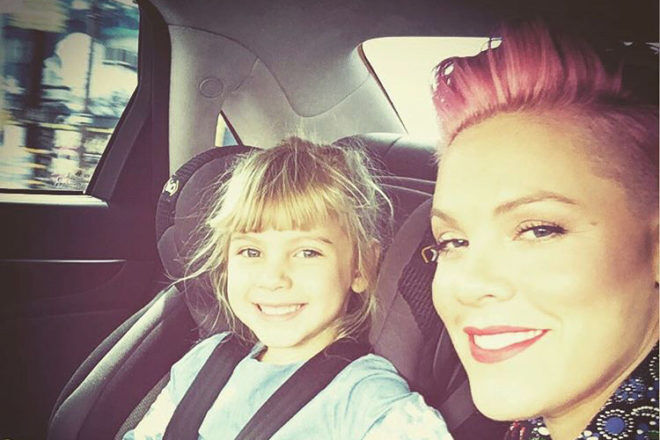 P!nk is renowned for her on-stage theatrics (like doing aerial silks with a mic in hand) and her latest pregnancy announcement takes the element of surprise to new heights.
The 37-year-old has kept her second pregnancy under wraps for an amazingly long time and has now revealed a big and beautiful baby bump.
Captioned 'Surprise!' this Insta photo is all whimsy and wonder, with five-year-old daughter Willow Sage cuddling up to Mum's tum:
P!nk drew inspiration from the botanicals when naming her daughter and only time will tell what moniker the creative dynamo chooses for her next born.
Names aside, a soundtrack for the birth can be easily arranged. 'Just Like Fire' is the perfect tune for when bub is born!
A big congratulations to P!nk, hubby Carey Hart and daughter Willow.
h/t Daily Mail, images via @pink