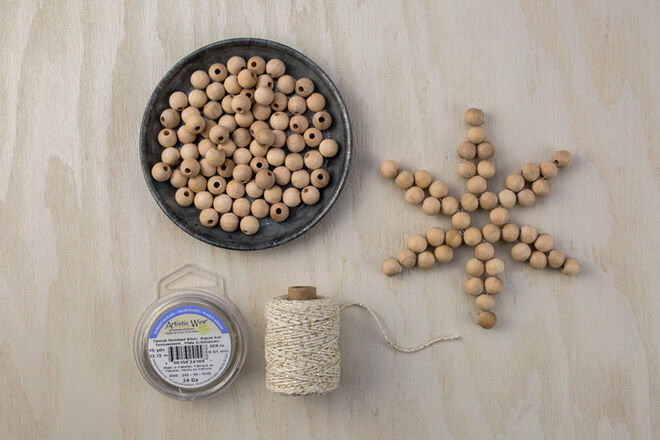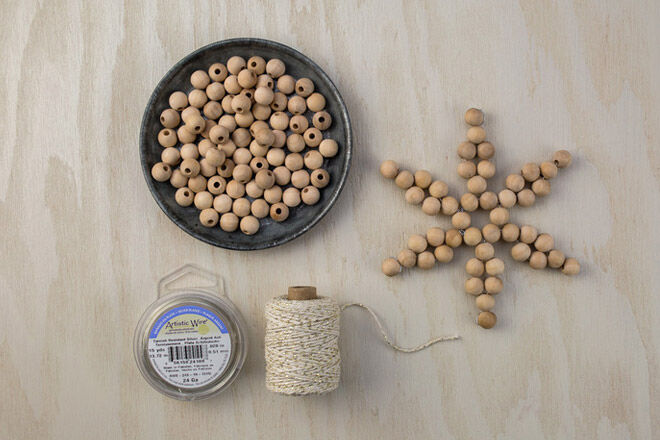 There's something about wood that just feels good.
Whether it's wooden blocks or treasured wooden bead necklaces, wood is a natural choice for creating interesting textures, earthy colours and rustic charm. It's also a thoroughly festive material so branch out and get creative with homemade wooden ornaments this Chrissy.
Here are 12 wooden Christmas decorations to make and hang on the tree.
1. Let it snow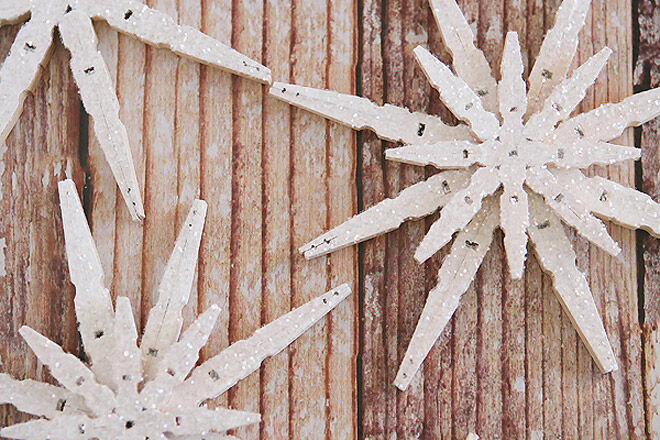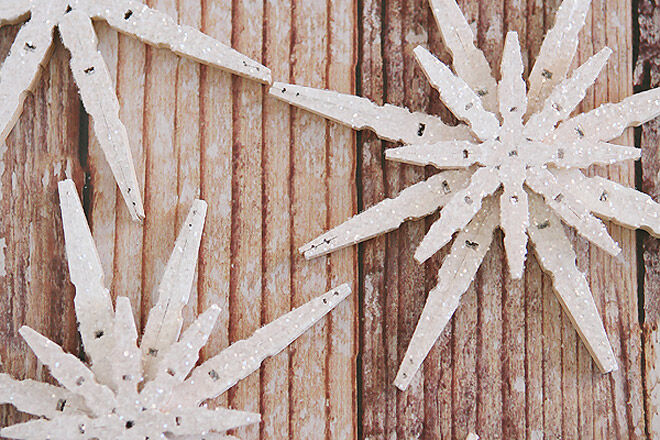 These glittered clothespin snowflakes transform the humble peg into a thing of beauty. Washing never looked so whimsical! (via Eighteen25)
2. Great balls of copper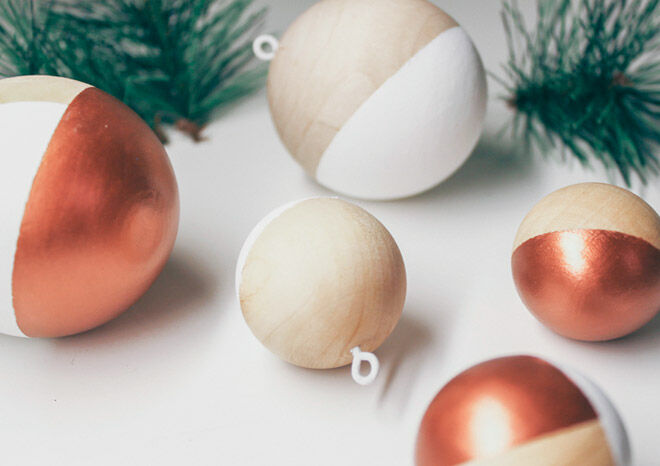 Wooden Christmas baubles are a fab addition to the tree as is, but copper and white paint add all the trimmings. Yum! (via Tara Victoria)
3. Foxy and festive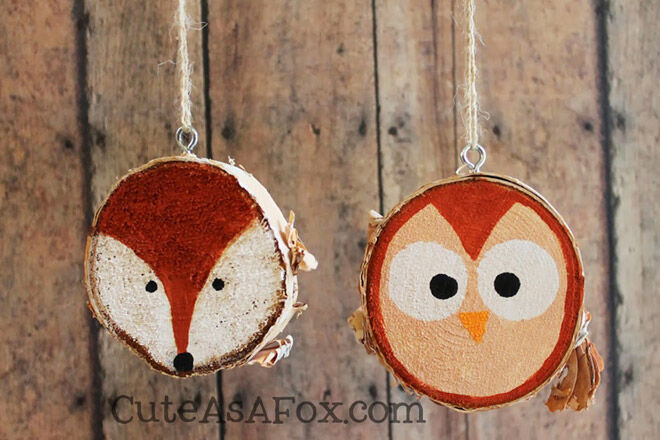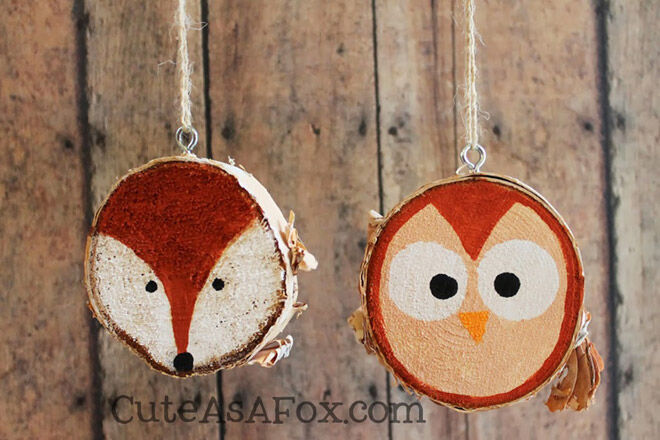 These rustic woodland ornaments are easy to paint and your kiddo will love them. Get foxy and have a hoot making them! (via Cute As A Fox)
4. The crafty crowd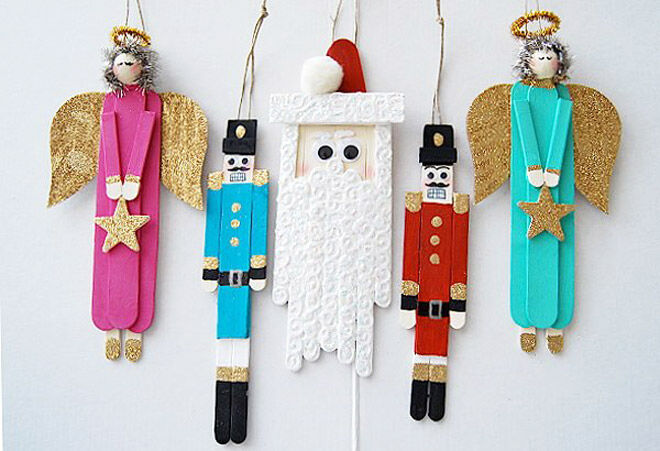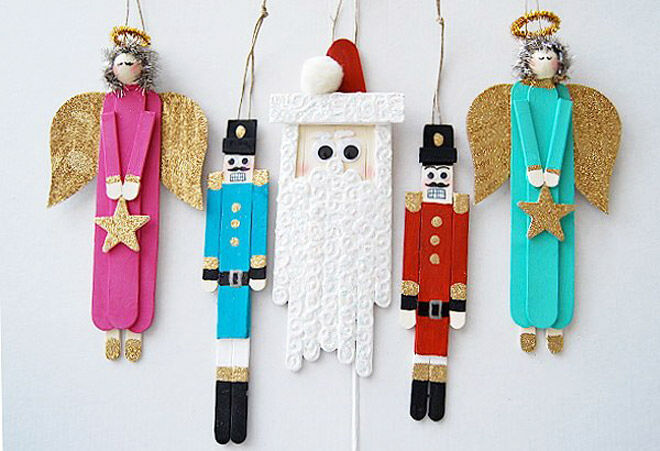 Deck the tree with sparkles and jolly paddle pop stick people. These cute stick ornaments guarantee 12 days of fun. (via Creative Me Inspired You)
5. String 'em up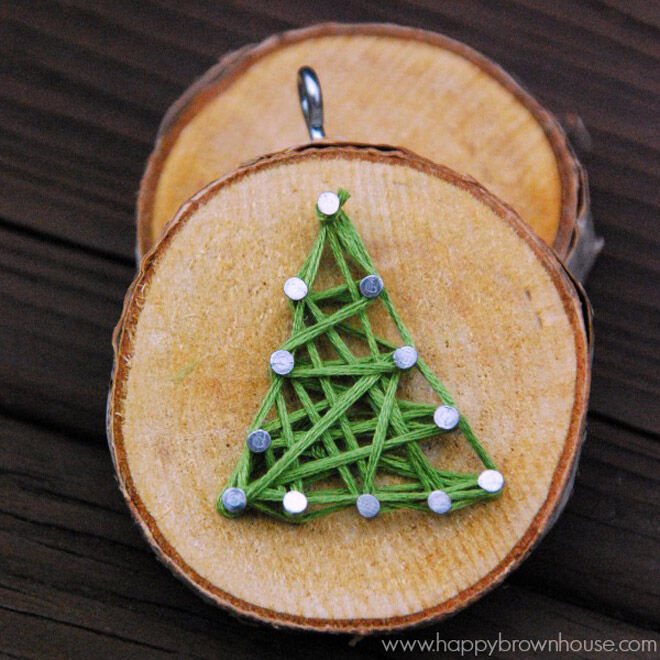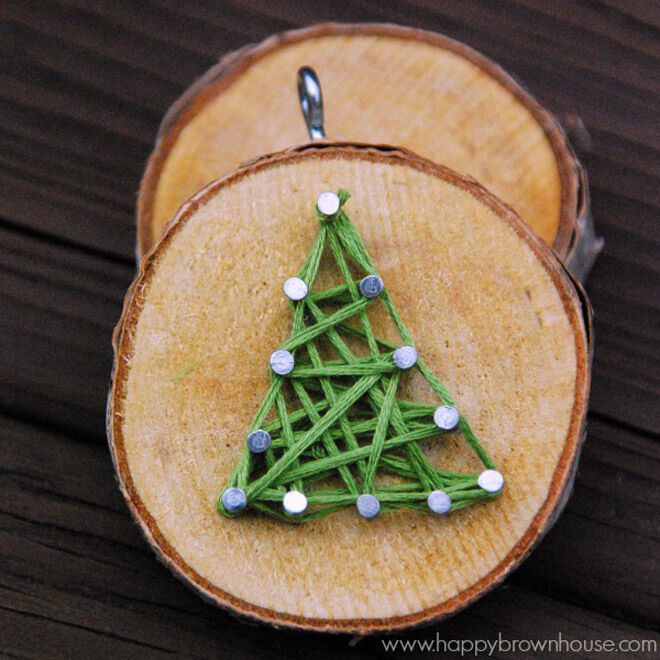 Little fingers will love getting to grips with this DIY project. Whether you make a tree, star or both, this wood slice string art ornament nails the Christmas project. (via Happy Brown House)
6. Get twiggy with it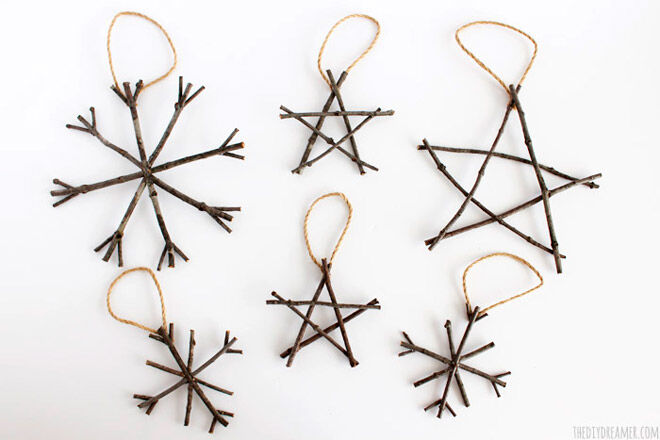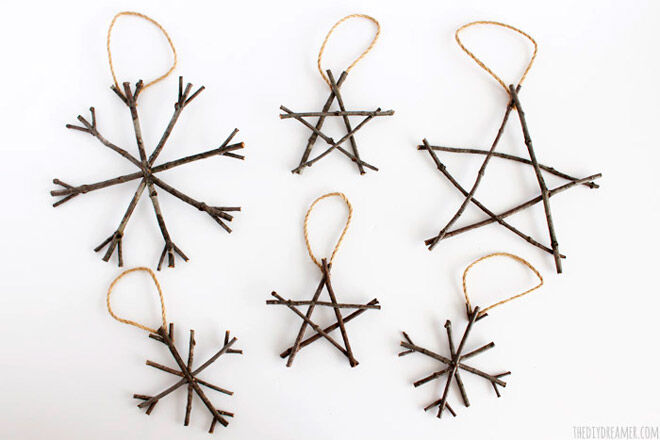 These rustic twig snowflakes are so delicate and individual – just like the real thing. And the stars? Ooo la la! (via The DIY Dreamer)
7. Into the woods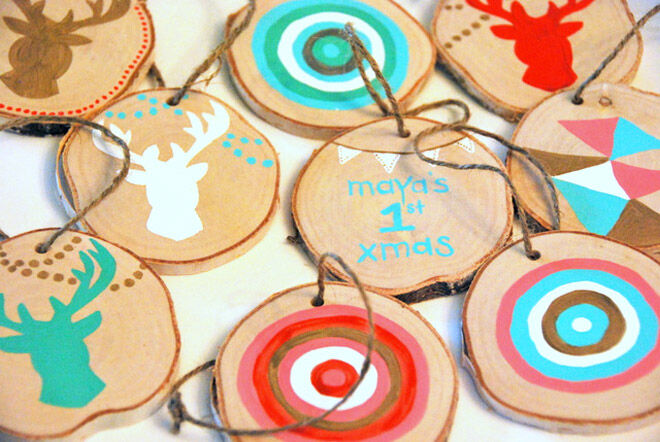 With stylised reindeer and concentric circles (we'll pretend they aren't bulls' eyes), these hand-painted wood slice ornaments bring colour and creativity to the tree. Add some personalised messages and you're away. (via The Sweetest Digs)
8. All aboard!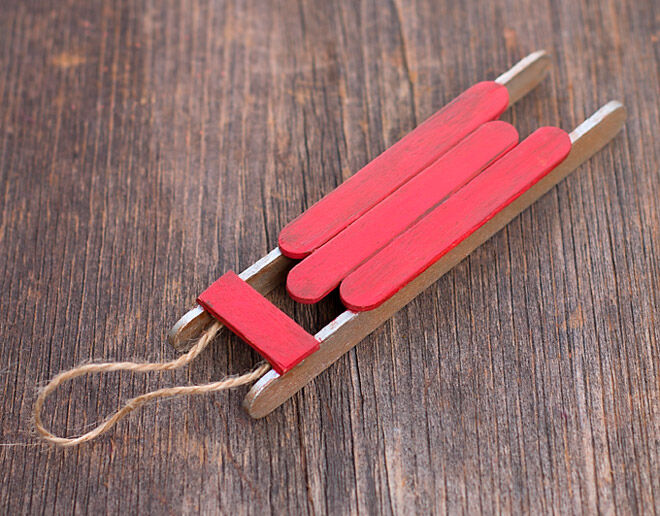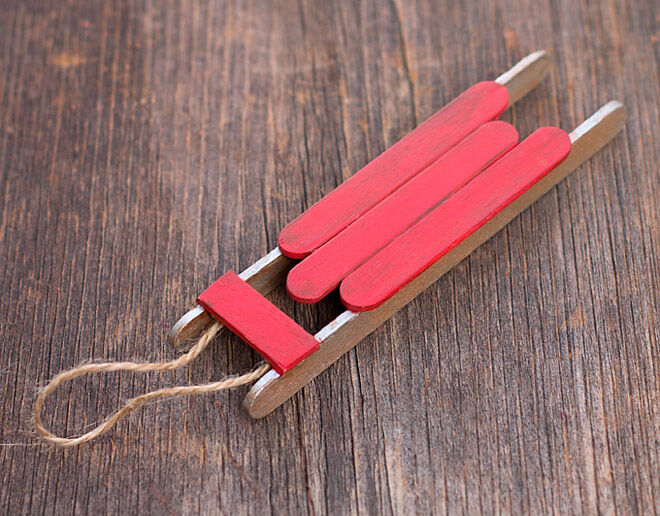 Get your skates on making this wooden sled ornament with your bambino. Red makes it go faster! (via Fireflies + Mud Pies)
9. Merry messages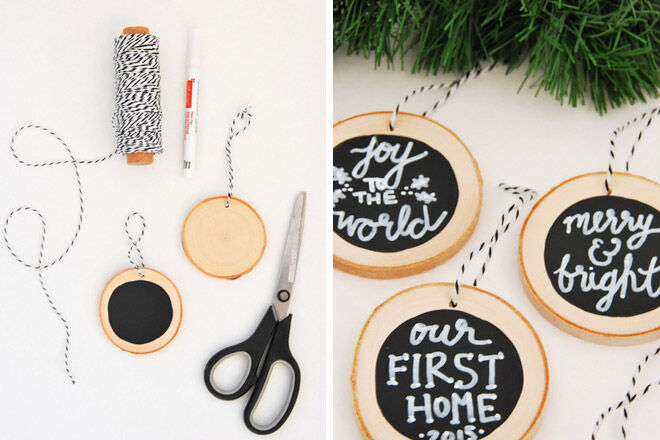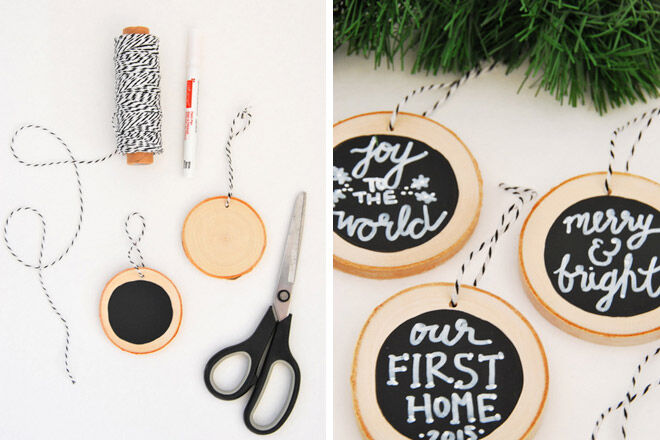 These wood slice ornaments use white permanent paint pen as your 'chalk' or else pass your bambino the real thing and let it snow (chalk dust!). (via The Sweetest Digs)
10. Christmas craft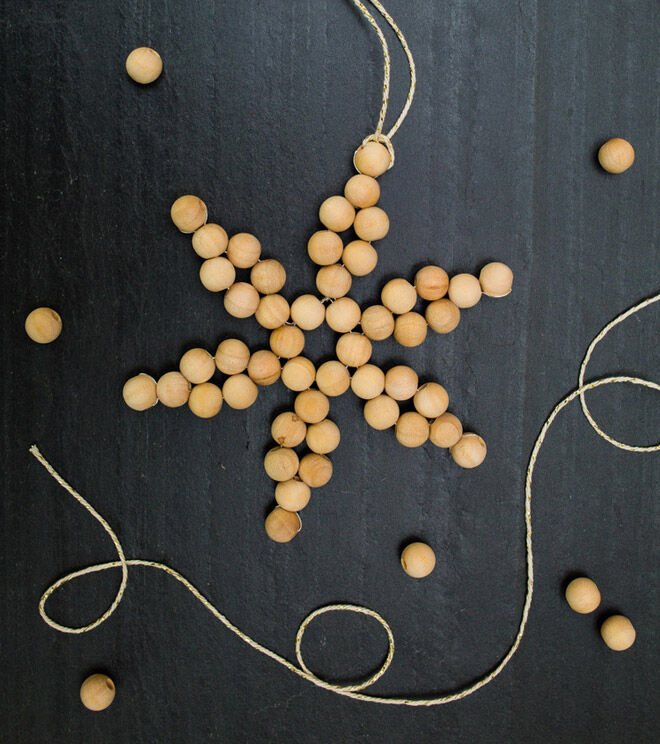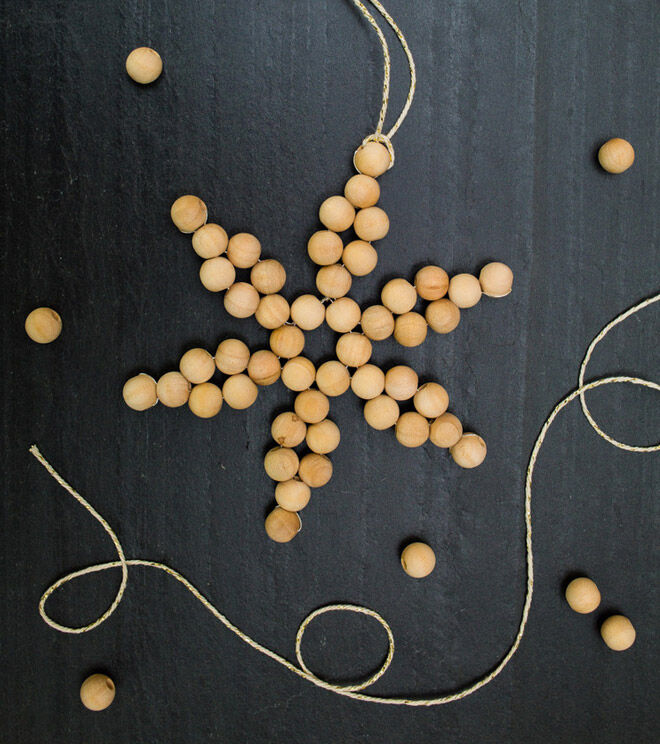 This wooden bead snowflake ornament is jewellery for your tree. With a 'how to' diagram to guide you, this decoration is easy beadsy! (via Tinsel + Trim)
11. Lots of knots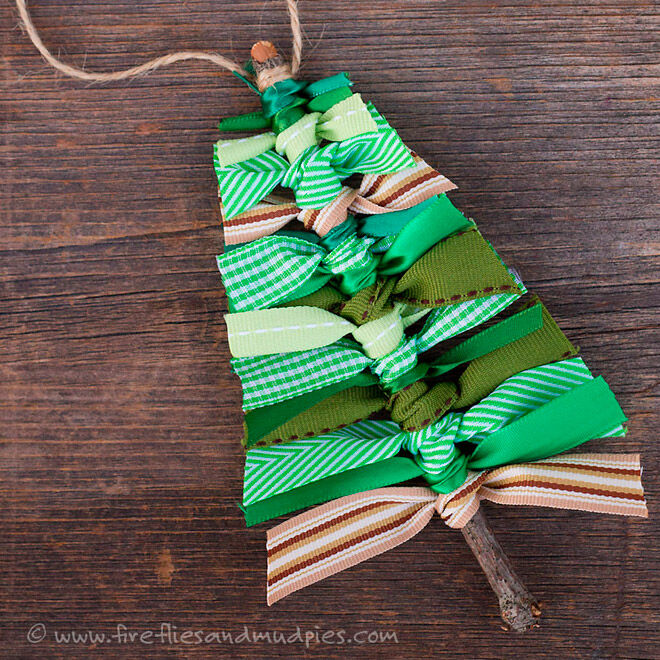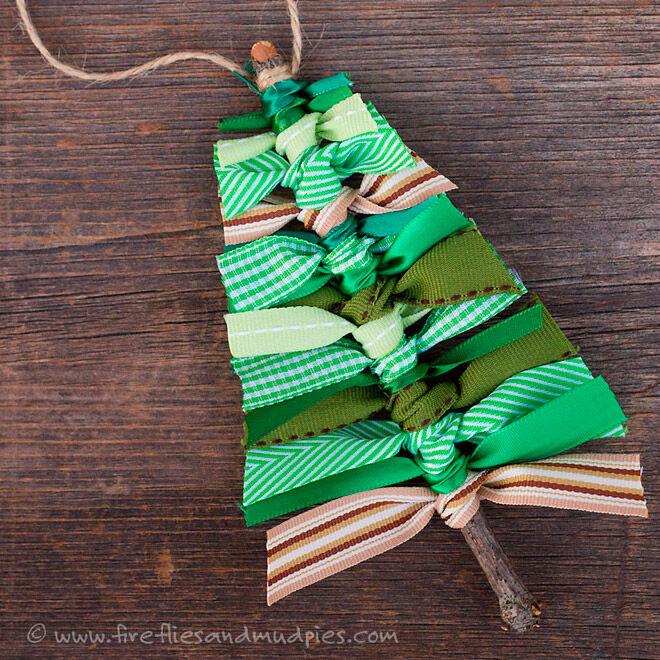 This ribbon tree ornament breathes new life into sewing scraps. Plus, it's a fabulous way for your poppet to practice their shoelace tying – true story! (via Fireflies + Mud Pies)
12. Etch-a-sketch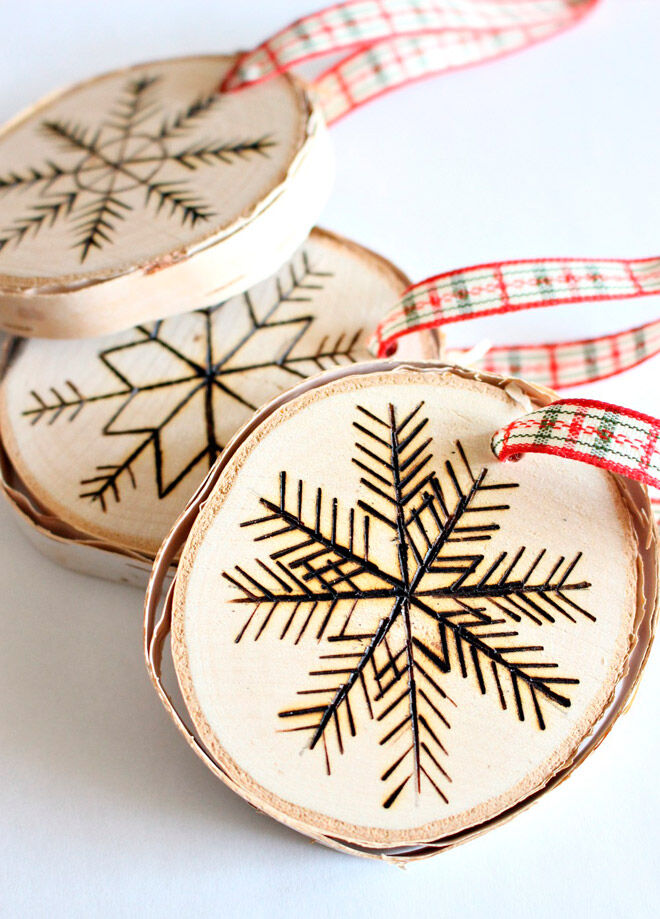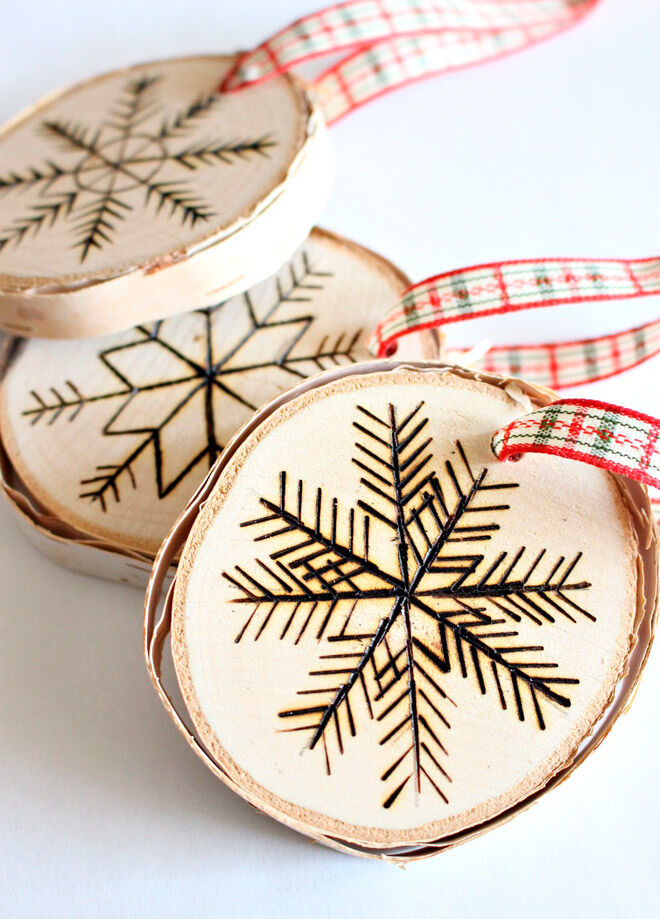 This wood burned birch slice ornament is a little more advanced (you'll need a wood burner), but the effect will warm the cockles of your heart, even in the height of summer – when it's ho ho hot! (via Dans Le Lakehouse)
13. Quick Sticks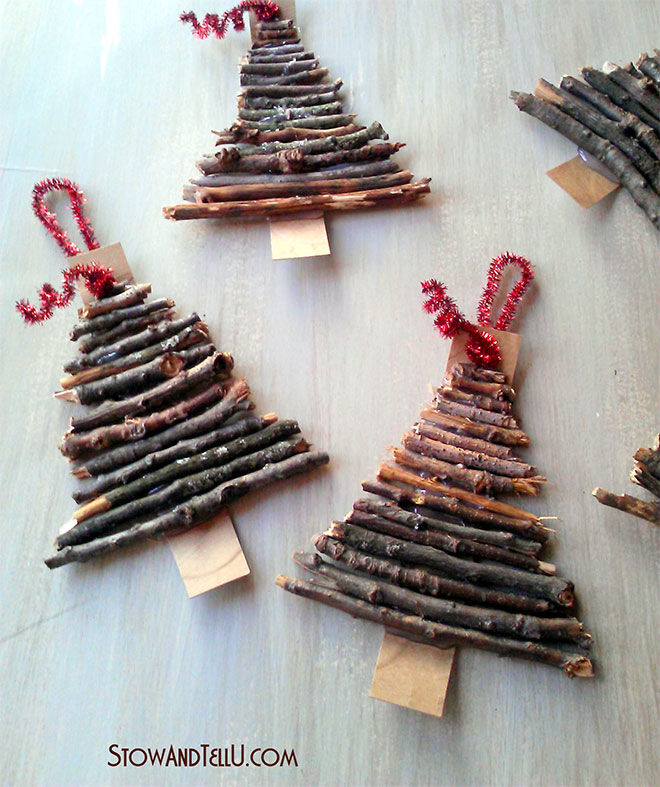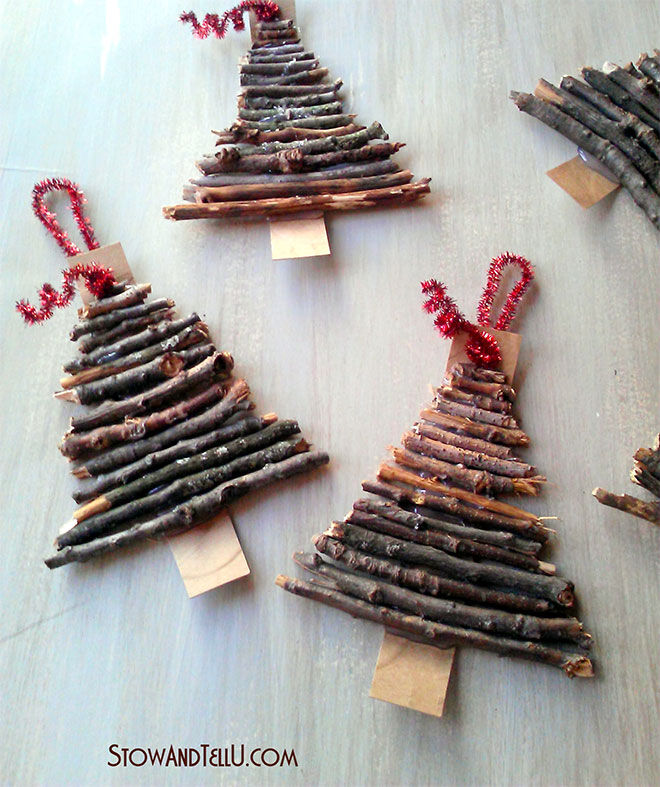 Fun for the kids to collect the sticks and make cute Christmas trees (via Stow & Tell U)
---
FIND MORE:
DIY Christmas decorations
16 garlands you'll want to make this Christmas
9 Christmas tree decorations for mini-makers
15 DIY Christmas tree ornaments