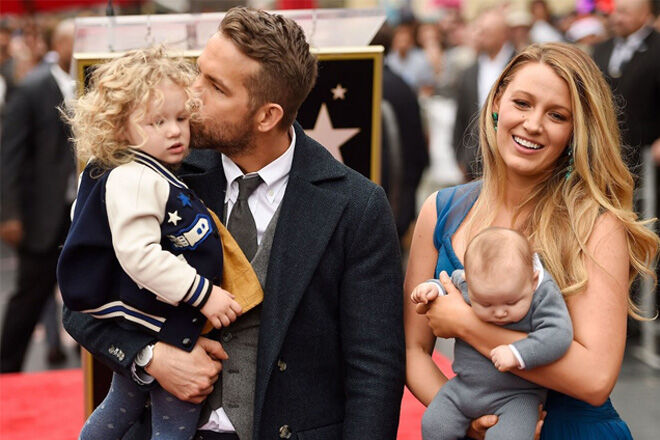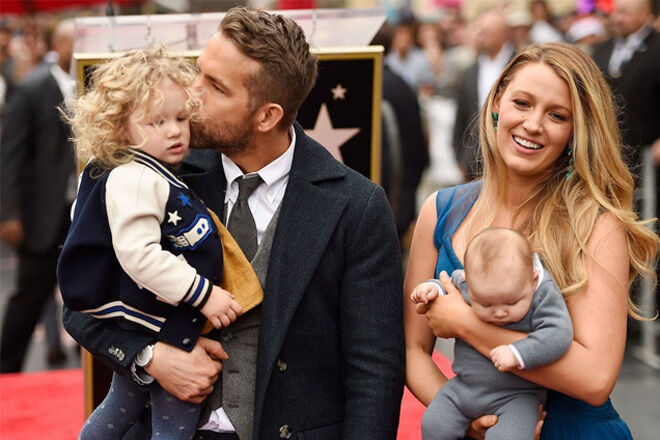 They're known as being the masters of secrecy, but two months since her birth, Blake Lively and Ryan Reynolds, have finally revealed that their new daughter's name is Ines.
Pronounced, ee-NEZH, this beautiful European moniker is known for meaning kind, innocent and chaste. Baby Ines joins big sister James, who is just shy of turning two, as the second daughter for the famous duo.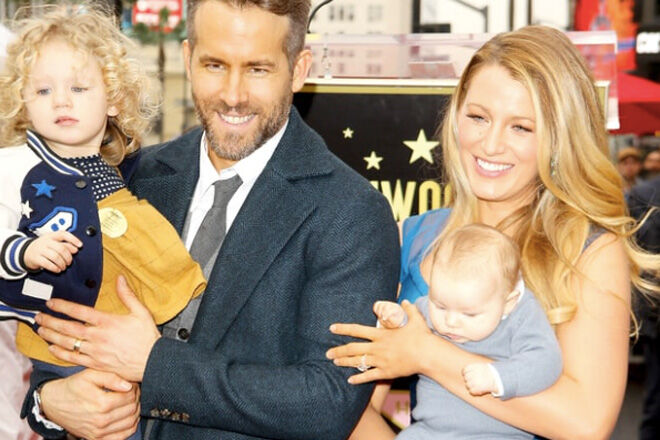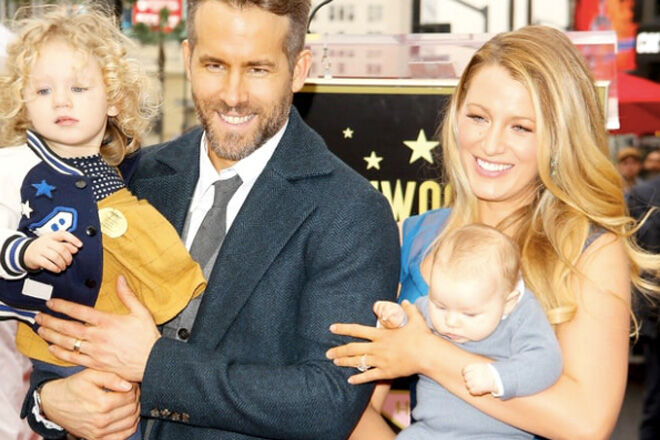 Both girls recently joined their movie star parents at the Hollywood Walk of Fame, where their daddy was being honored with an iconic star. In an interview with Extra, Reynolds shared: "This is one of the rare occasions when we thought we got to bring the whole clan." Known for being notoriously private, Reynolds continued, "I'd regret it in 20 years if I didn't."
Well we sure are glad they brought their beautiful babes along with them and we adore the name Ines! Don't forget to check out our huge baby names section for more gorgeous baby name inspiration.