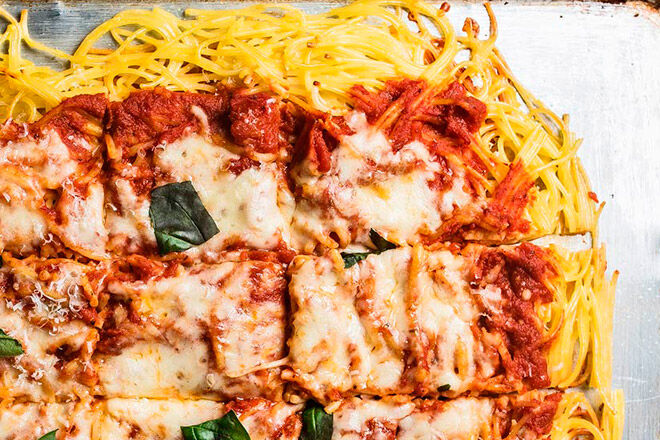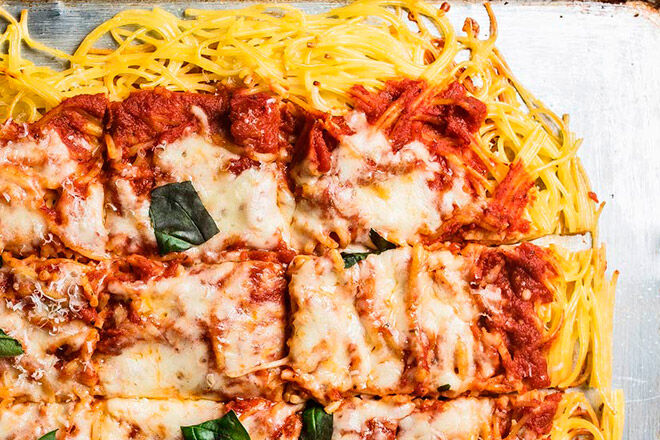 Spaghetti is a family favourite that can be enjoyed in plate-loads of ways. It's fun to eat and what the kids don't get through on day one can be turned into yummy dinners on day two.
To excite the family's tastebuds, make mealtimes easy and reduce food waste, all that's needed is some leftover pasta and a few simply fab recipes.
And voila! Here are 11 deliciously easy ways to reinvent leftover spaghetti.
1. Spaghetti frittata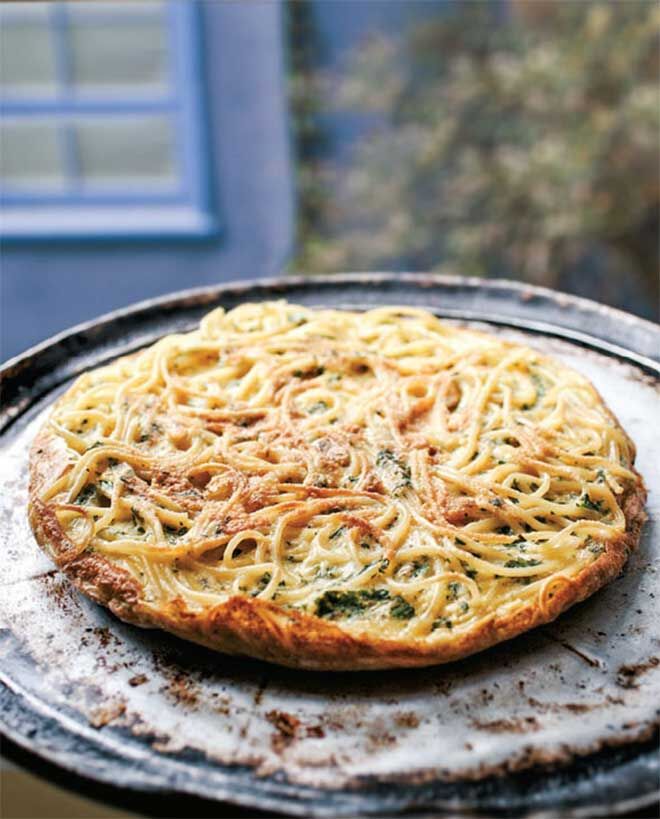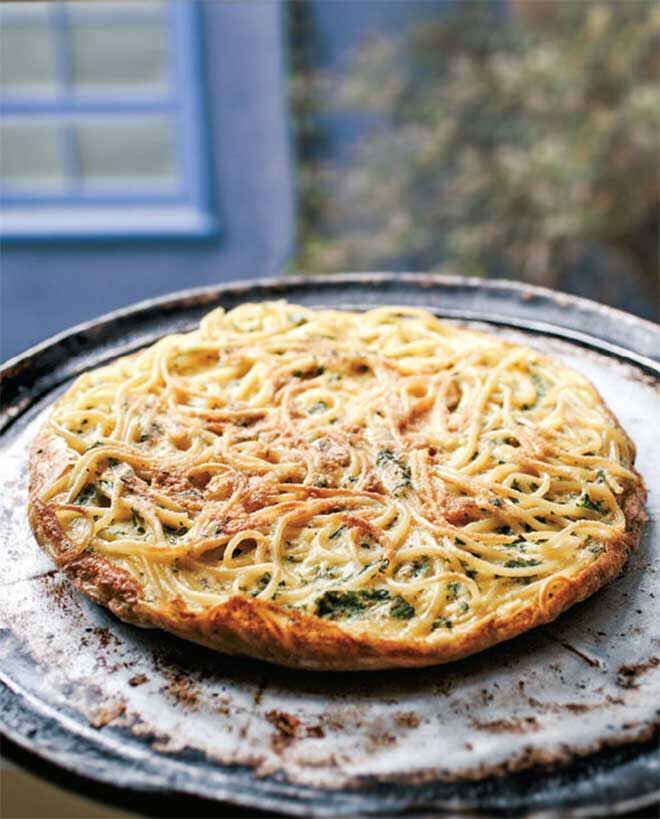 "You say 'potato', I say 'potahto', you say 'tomato', I say 'tomahto', you say 'spaghetti leftovers' I say 'frittata' – let's serve the whole thing up!" (via Leite's Culinaria).
2. Baked spaghetti pie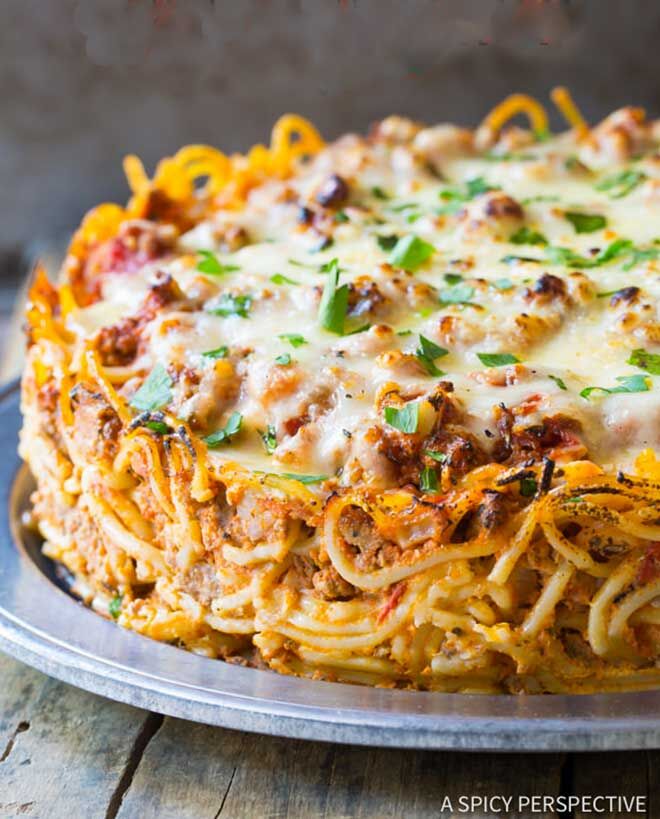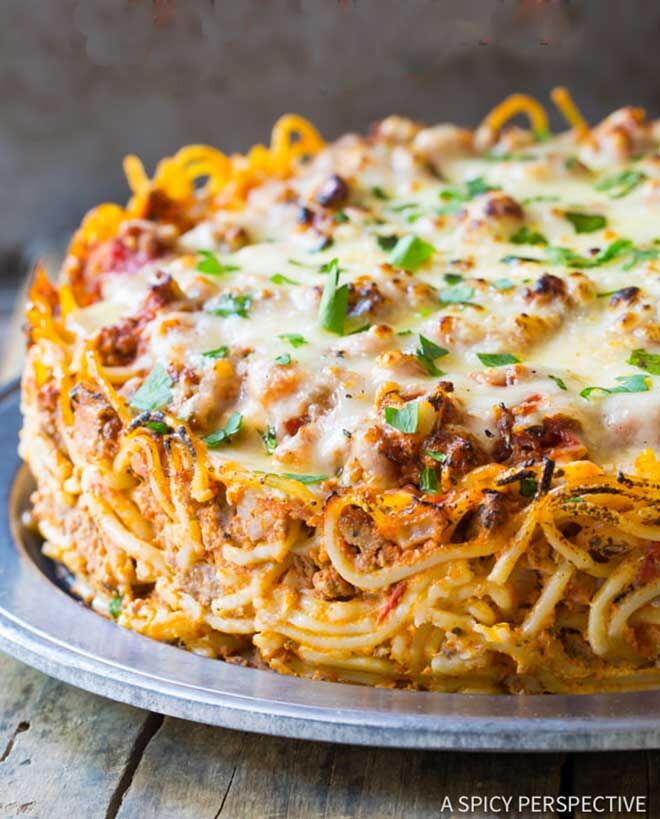 Meat pie, apple pie, apricot pie, spaghetti pie … yep, pasta pie is a thing and it will go down a treat whether made fresh or pulled out of the freezer compartment. Just slice and serve. (via A Spicy Perspective)
3. Spaghetti fritters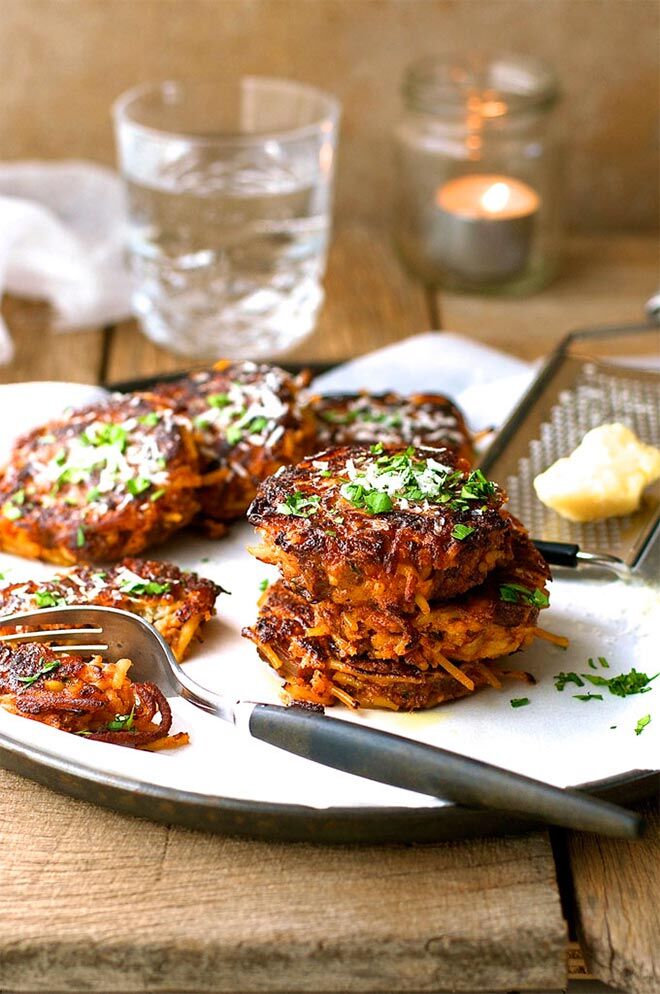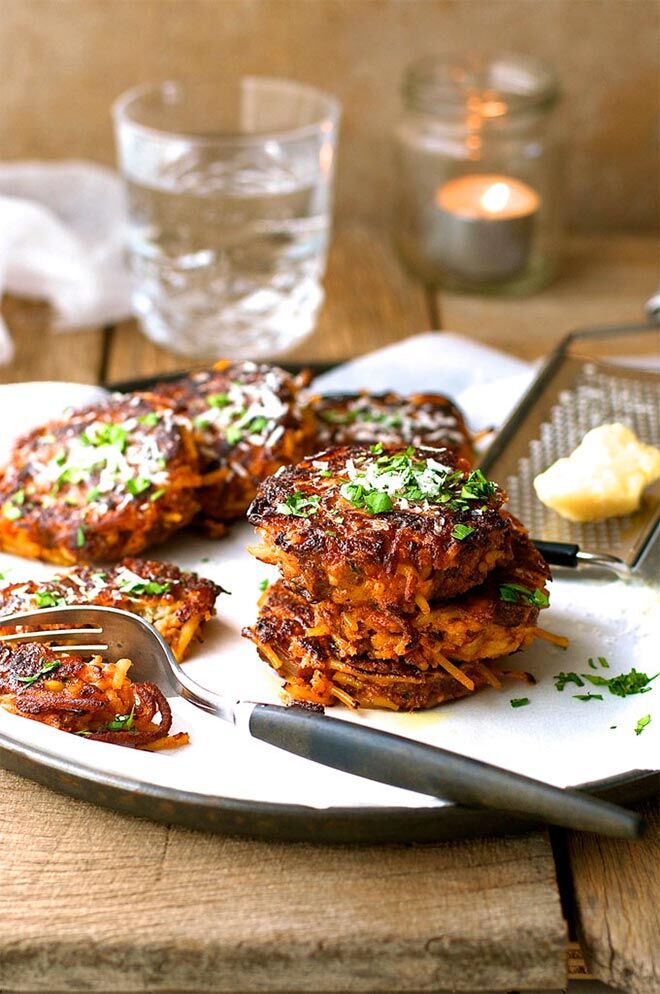 Snacking on leftover spag bol is all very well, but a final fry-off scores 11 outta 10 from the judges. These crunchy, munchy fritters tick all the boxes and are great for the lunchbox. (via Recipe Tin Eats)
4. Pasta muffin bites
These savoury muffins spell Y-U-M-M-Y. Mix in some spaghetti, macaroni, rigatoni (or any other pasta ending in 'i') and dish up a quick and tasty lunch. (via Walmart Live Better)
5. Malaysian-style spicy fried noodles
If the kids are chowing down on plain ol' spaghetti, then siphon off some pasta and turn up the heat. Or skip the chilli and eat together. After all, this loose interpretation of mee goreng brings Malaysia and Italia together at the table. (via The Guardian)
6. Spaghetti and garlic toast grilled cheese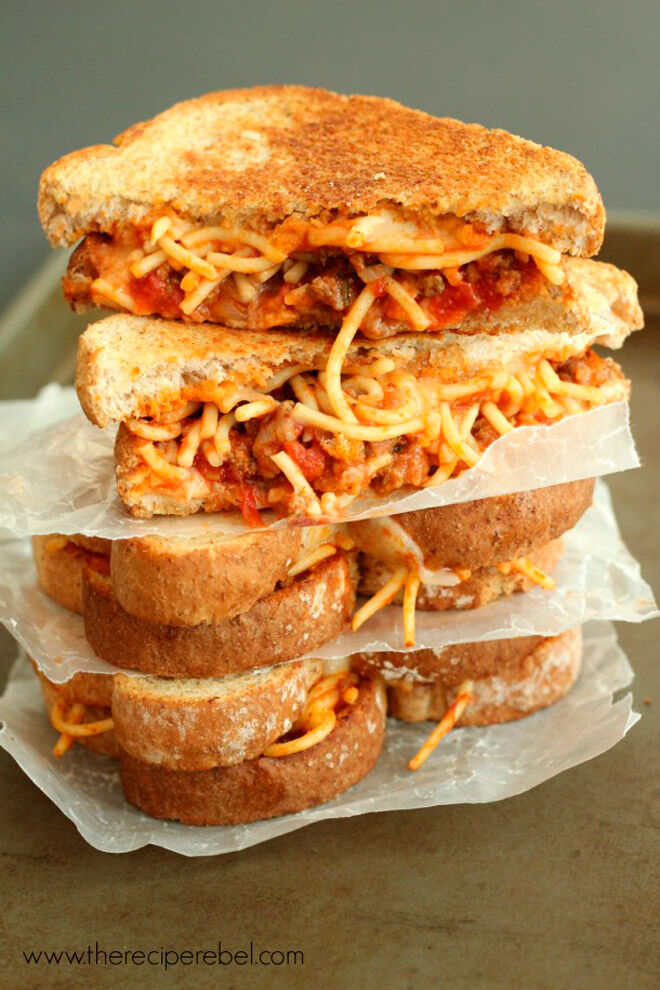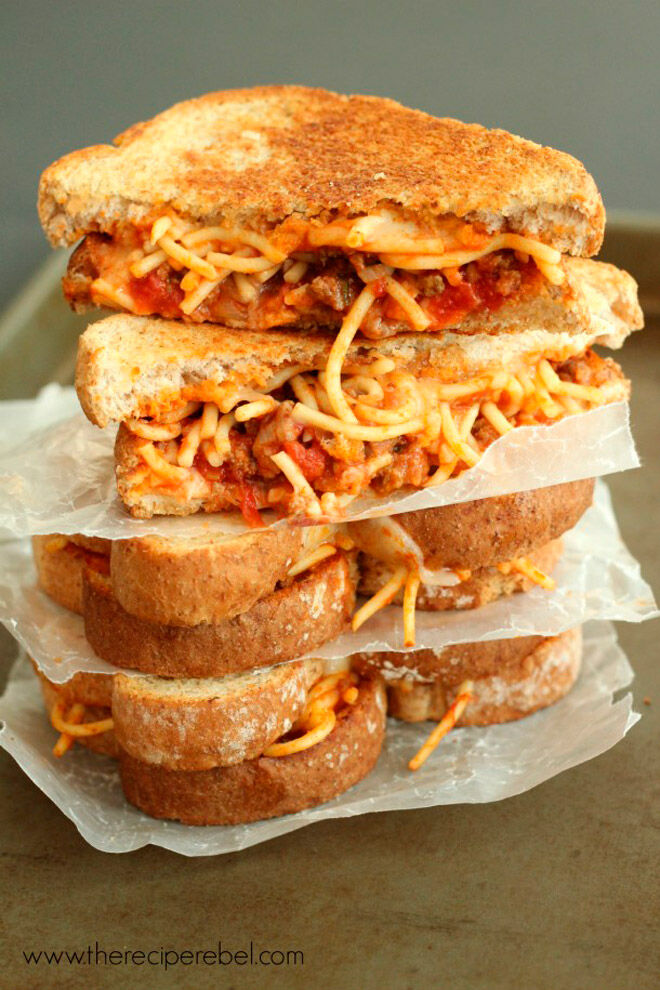 Mamma mia! This carb-rich recipe stacks up the flavour (and energy) in one tasty tower of power. (via The Recipe Rebel)
7. Spaghetti pasta salad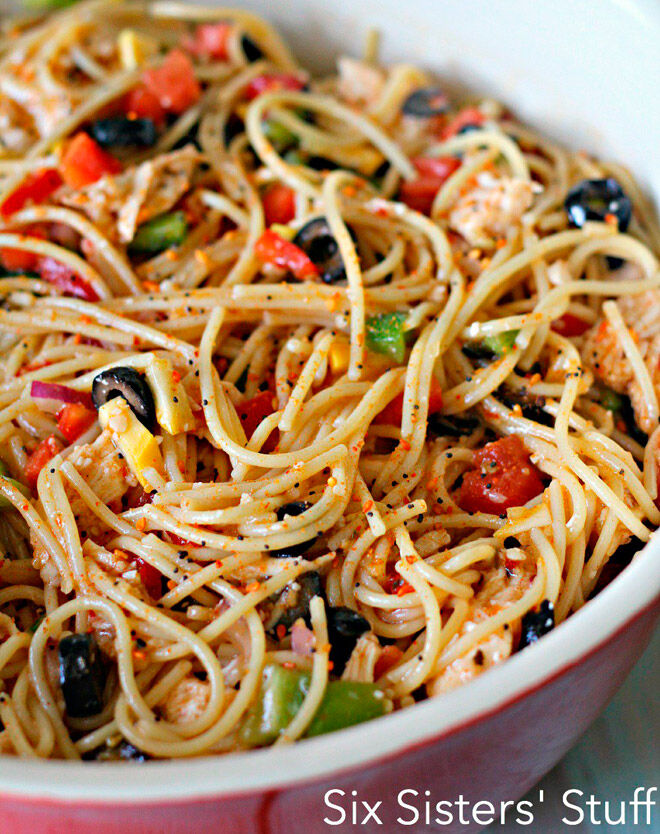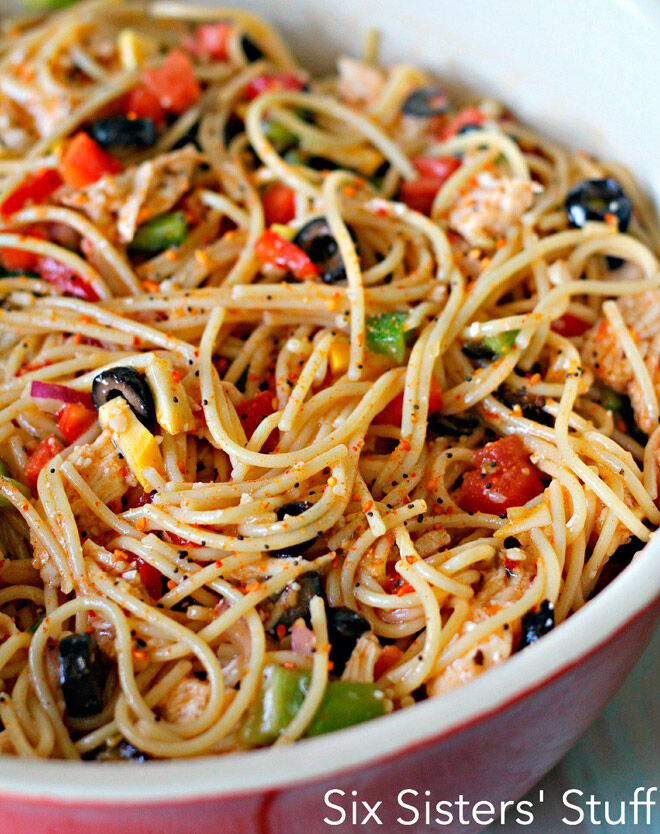 Cold spaghetti is a winning base for a pasta salad. Go Mediterranean with olives, tomatoes and parmesan, or add whatever the family fancies. (via Six Sisters' Stuff)
8. Spaghetti casserole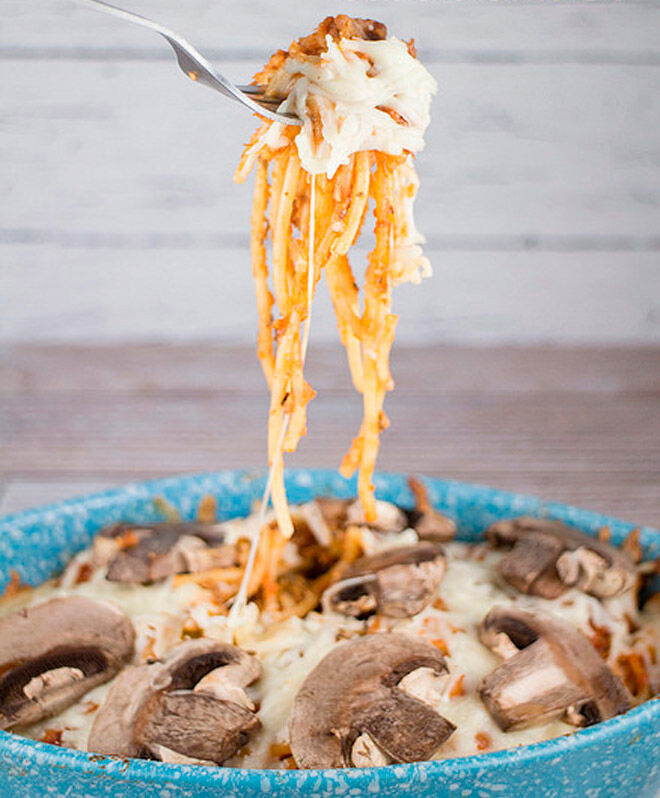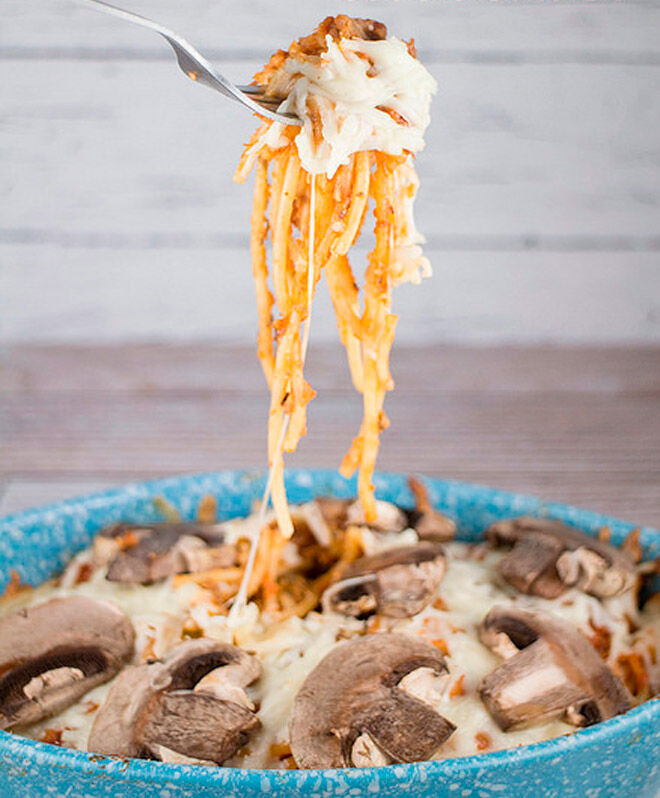 Jazz up some leftover pasta with mushrooms and chicken, then pop Spaghetti Version 2.0 in the oven until the casserole conversion is complete. (via Brooklyn Farm Girl)
9. Spaghetti pizza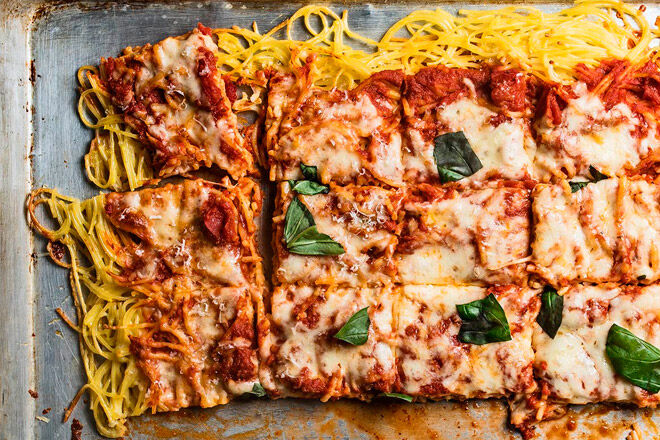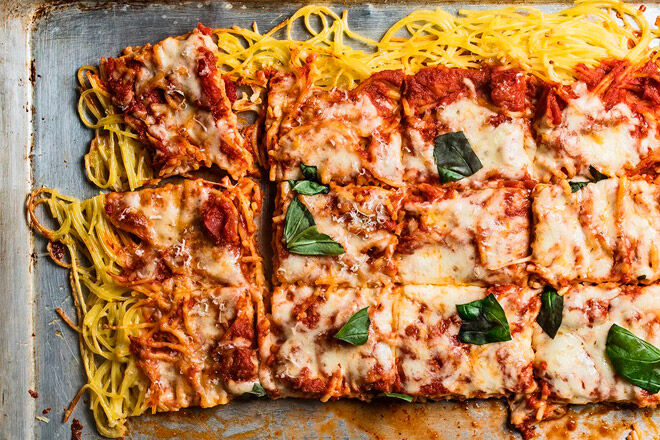 Ditch the dough and make a pizza using spaghetti as the base. Alternatively, load a pizza base with spag bol and stand by for the feeding frenzy! (via Tasting Table).
10. Spaghetti balls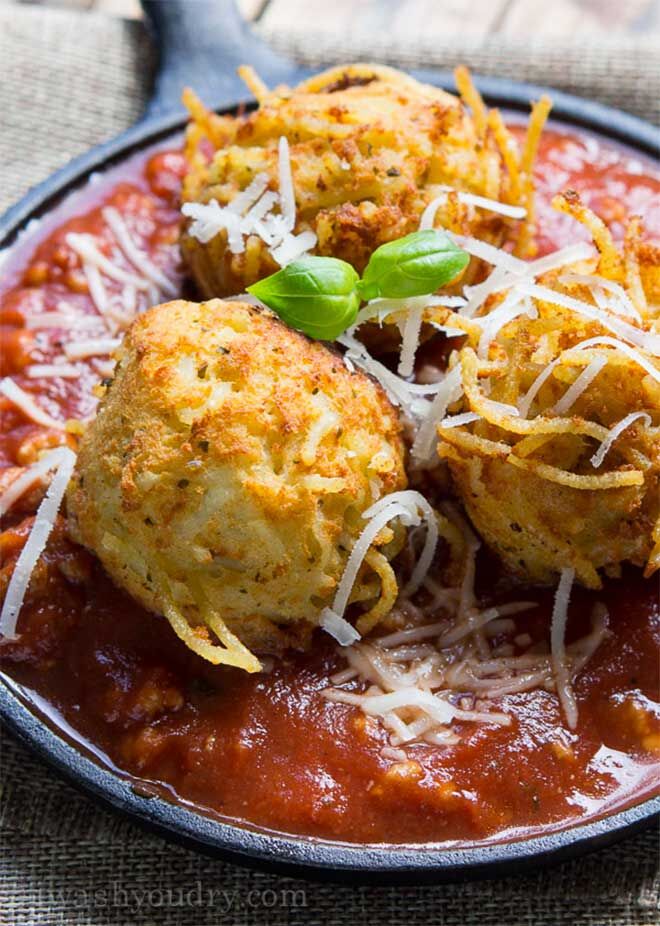 Roll up for a taste sensation! These spaghetti balls are yummy with an extra splash of sauce. (via I Wash You Dry)
11. Chocolate spaghetti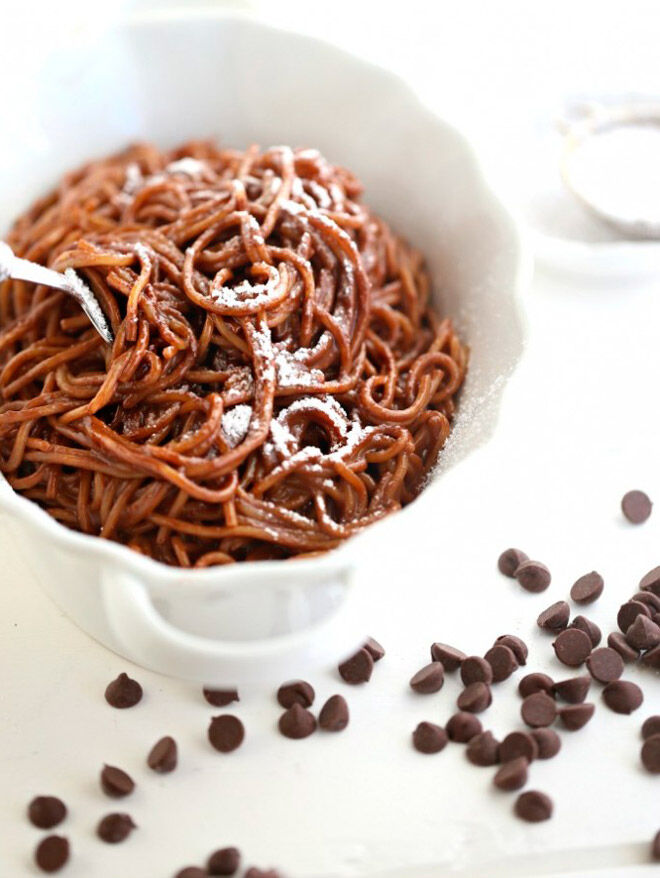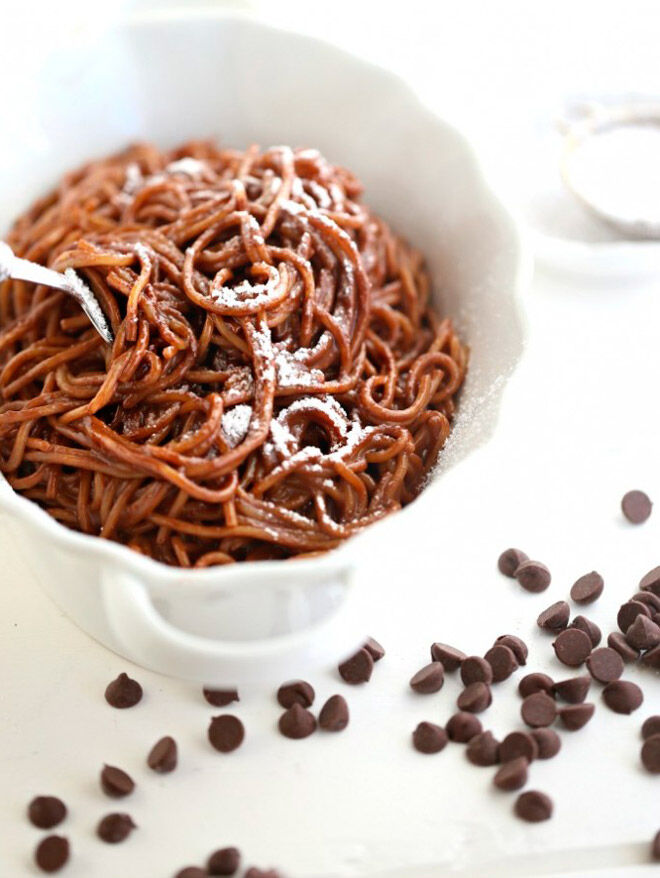 Make enough pasta for dinner and dessert because this chocolate spaghetti recipe is truly, madly, deeply delicious. And drool-worthy. Geez, that looks good. (via Created by Diane)