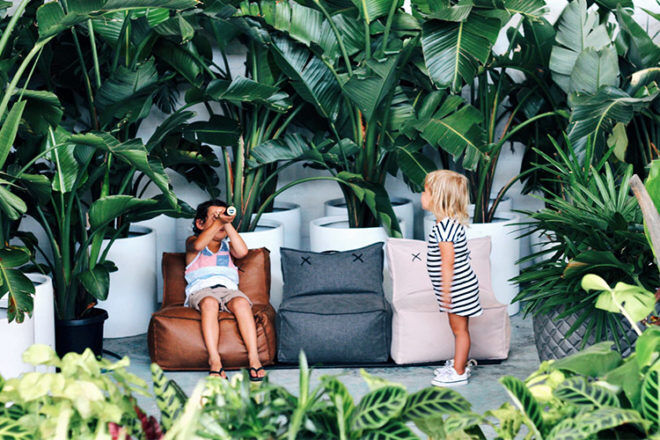 Meet the newest it-product in the world of kids decor: Mini Mod Chairs.
Designed and made in Australia by HomeDay, the Mini Mod Chair is a re-imagined beanbag: highly functional, but with loads of design cred. Perfect for the contemporary home, the Mod Chair comes with little details that set it apart from the rest:  refined piping around the edges, cool crosses on the back rest, and a top handle that is perfect for little or big hands to move the Mod Chair around the home.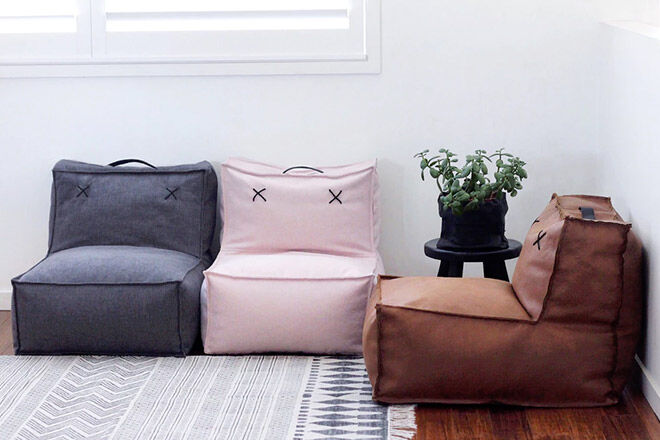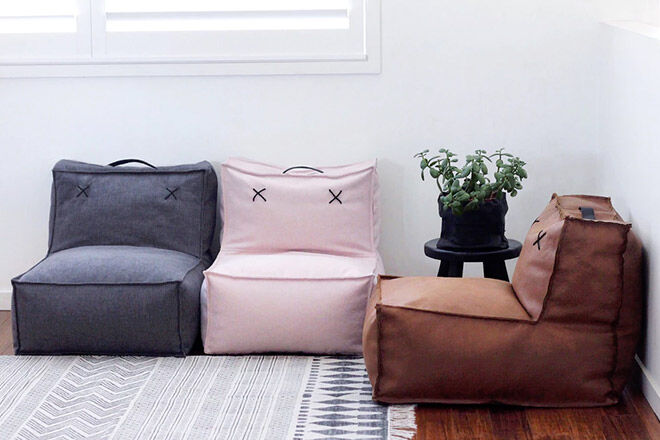 Available in two options, standard (on-trend dusty pink or charcoal) or deluxe (a tan soft leather-look fabric), the Mini Mod Chair is aesthetically beautiful, completely comfy and can withstand what little people will throw its way.
Available from HomeDay ($139-$159).
h/t: @oh.eight.oh.nine