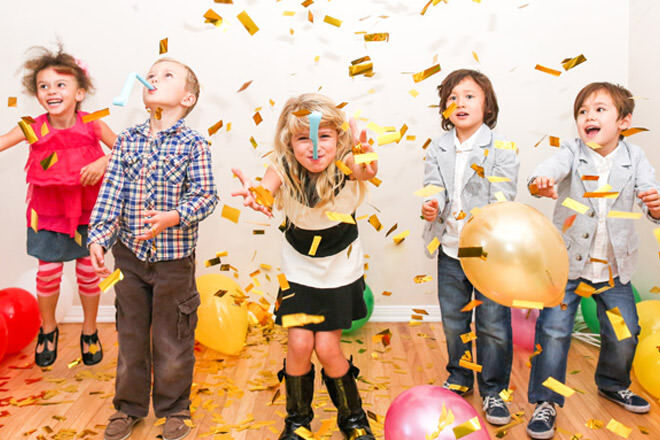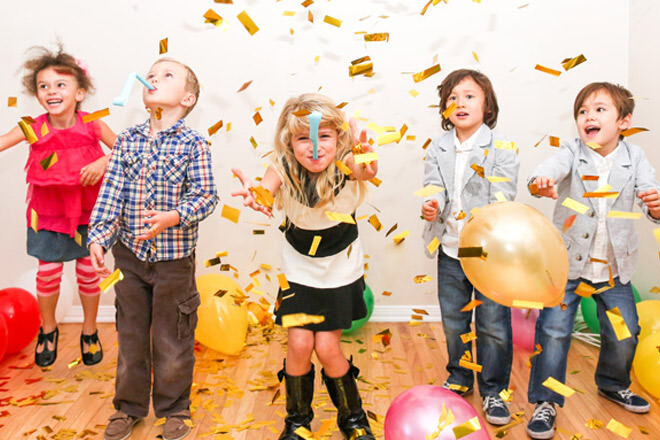 Celebrating at home with family and friends is a lovely (and perhaps more relaxing!) way to see out one year and welcome the next.
If you're letting the kiddies stay up past their bedtimes, it can be a good idea to have a few activities up your sleeve. Otherwise, the anticipation can be, well, a little too much to handle for some young ones!
Here are 12 New Year's Eve activities for pint-sized party people that will make this NYE a night to remember!
1. Let's get sparkly!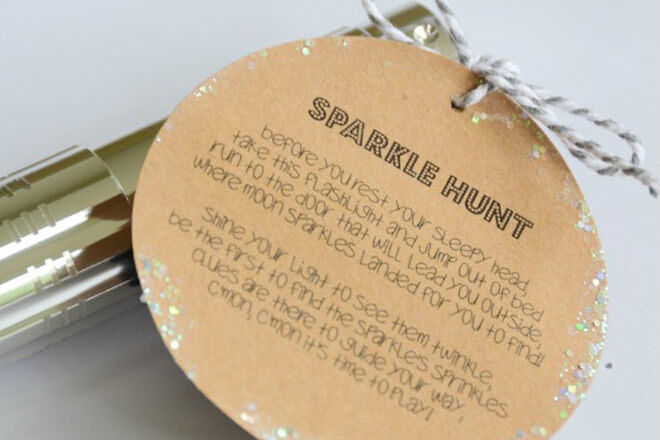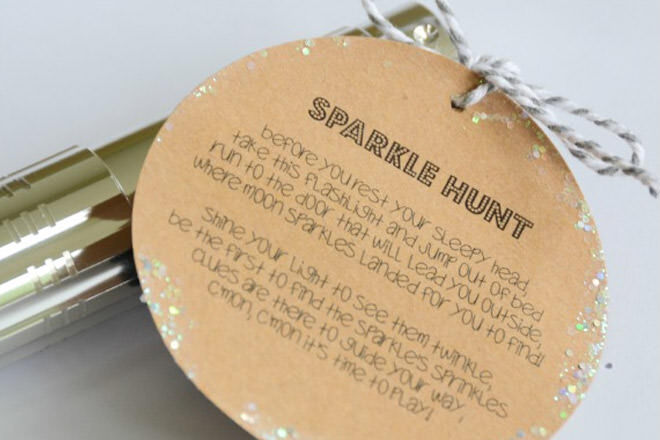 Fireworks, sparklers, confetti! NYE is all about the sparkles, so if the kids are still up when the sun goes down, send them on a sparkle hunt!
This tricked-up version of a treasure hunt sends your kiddliwinks off with torches to seek out moon sparkles (otherwise known as glitter to you and me!) (via Jacks & Kate)
2. Count it down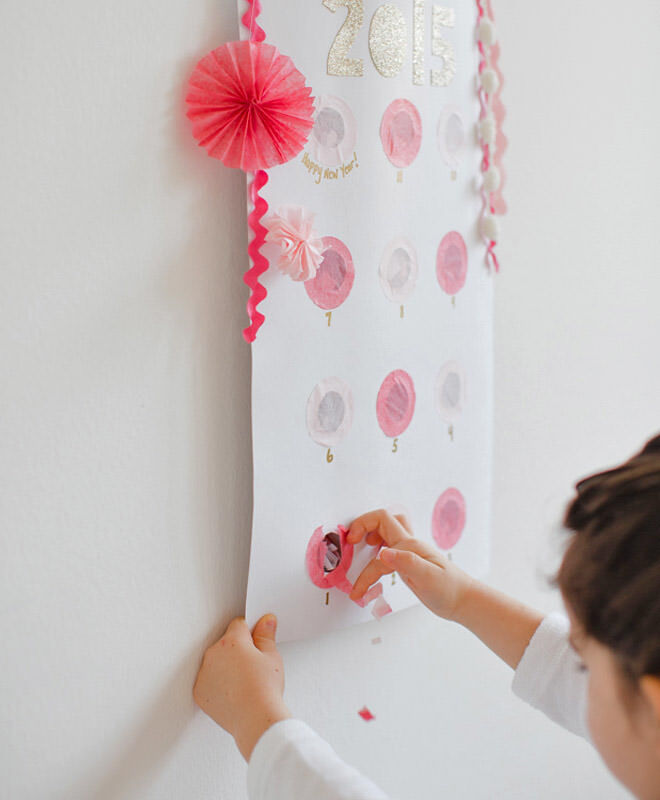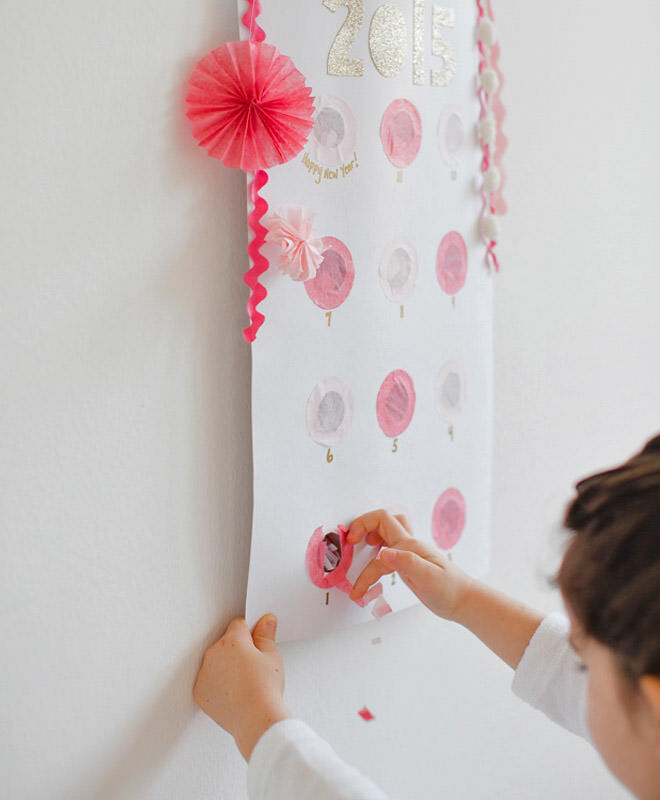 Mark the passing of the evening with a countdown calendar like this one. It's like an advent calendar, but for New Year's Eve!
Each hour brings a new activity or question to chat about. And confetti, did we mention there's also confetti. (via Modern Parents Messy Kids)
3. Bingo!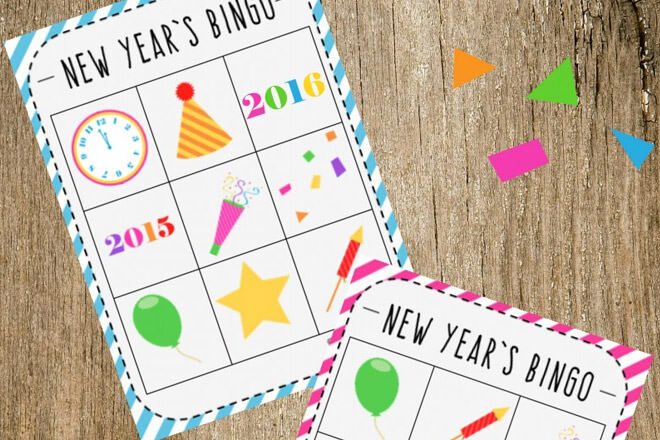 Bust out your bingo lingo for a kid-friendly game of New Year's Eve bingo!
A great one for the littlies to get involved in and all the work has been done for you with this gorgeous printable NYE bingo set. (via Playdough to Plato)
4. Strike a pose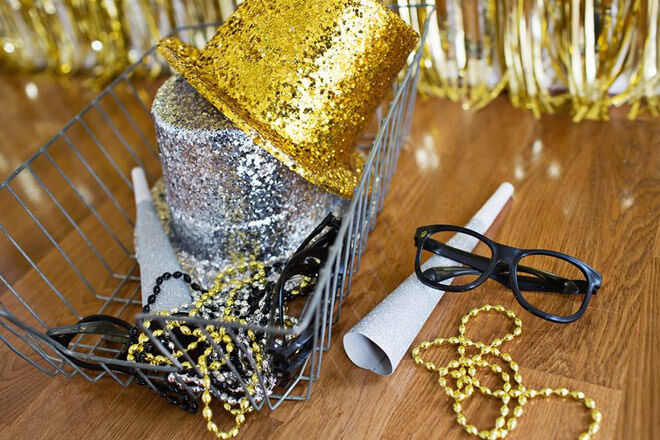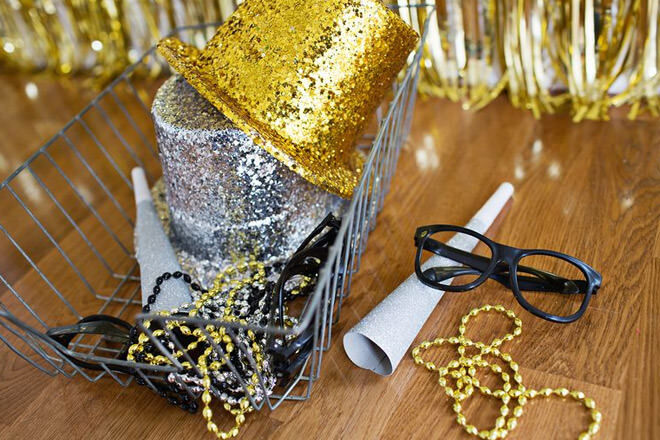 Gather up the dress ups and set up your own photo booth for some photographic fun!
This one takes a little planning as you'll need to sort out your camera set-up, but kids and adults alike will love it! (via A Beautiful Mess)
5. Pop scotch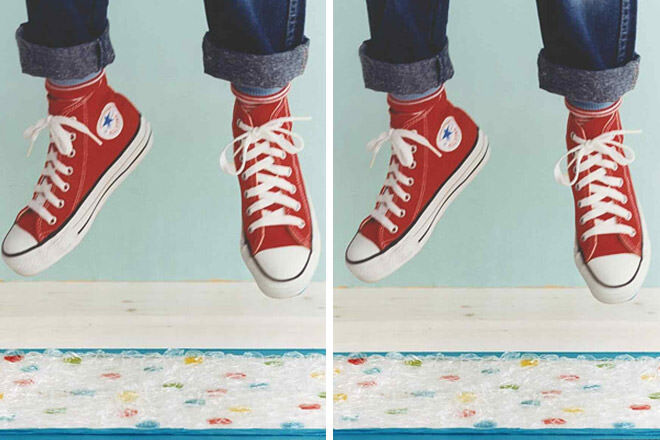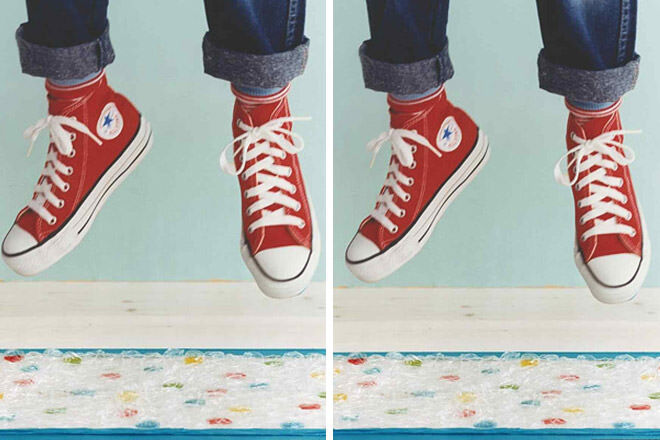 Roll out the bubble wrap and let your little ones hop and pop into the new year!
All it takes is some large bubble wrap, add a bit of colour with permanent textas, lay down a little paper to make the colour pop (pardon the pun!) and then tape it all down and let the stamping begin! (via Martha Stewart)
6. Balloon drop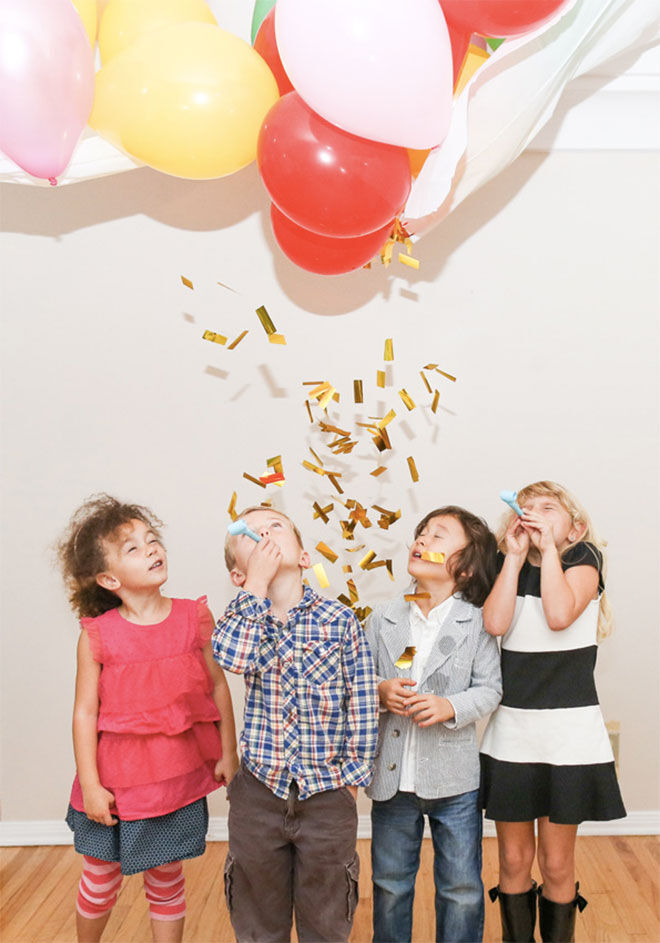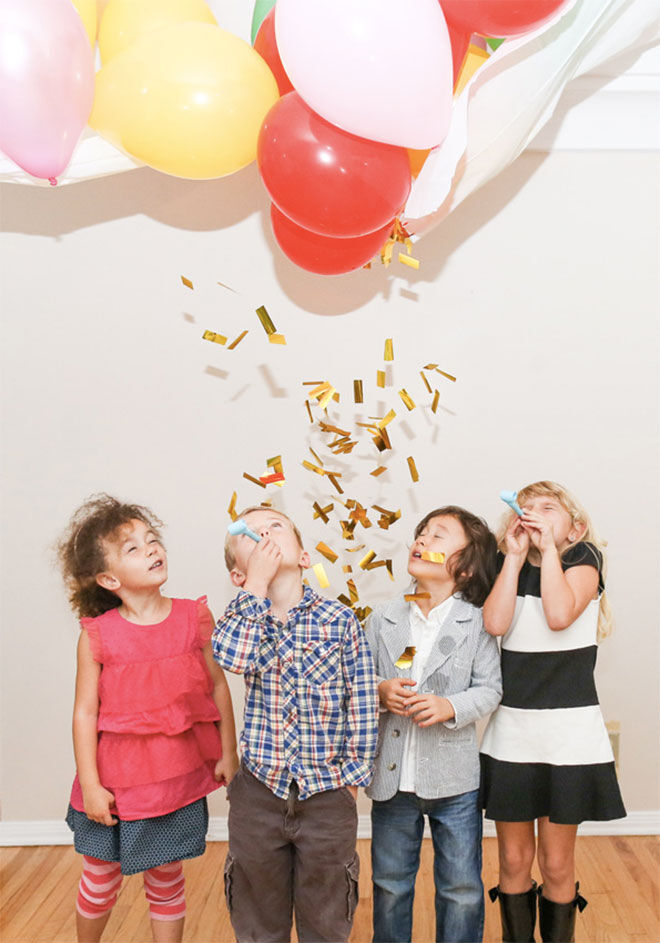 You may not be in Times Square, but you can create your own ball(oon) drop at home!
Just take an old sheet, add some balloons and confetti, tie it all up and when the big moment comes release it all and let the kiddos go crazy!
7. Leave your hat on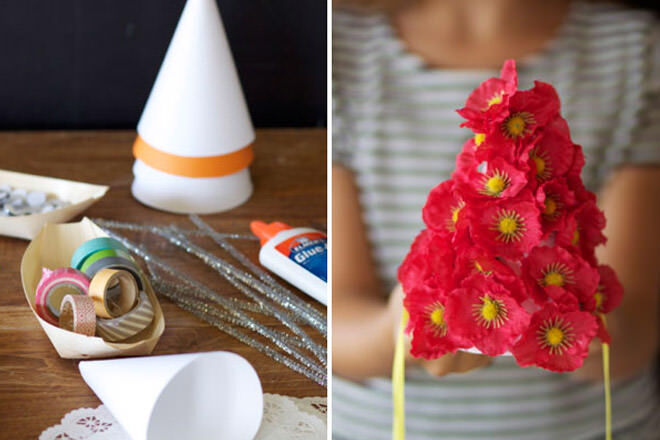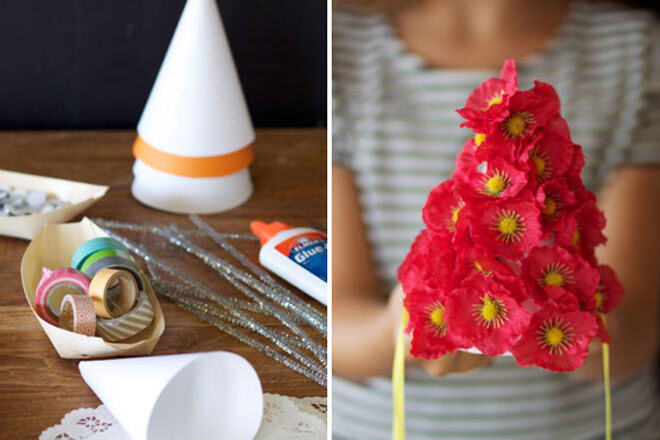 Up the festive vibe with party hats for all the family! Better yet, turn it into an activity with this DIY party hat station.
Collect up a few supplies (odds and ends from other projects are perfect!) and get crafting! (via Oh Happy Day)
8. Just add water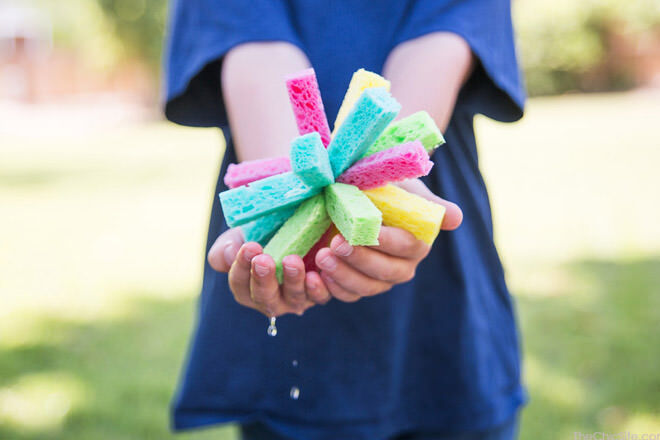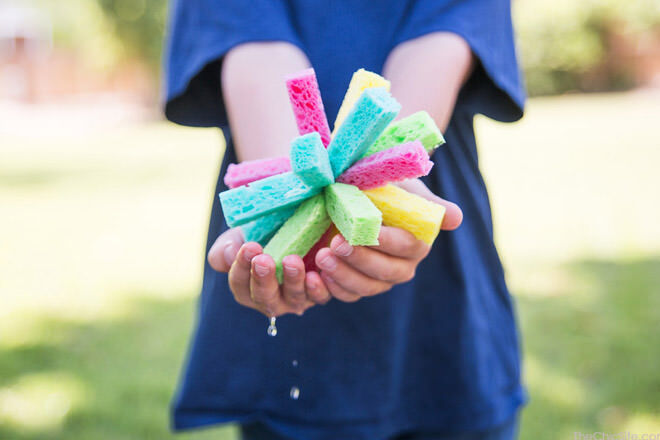 We've had a scorching start to summer this year, so a little water fun may be just the ticket for this NYE.
Rather than filling water balloons and watching them all disappear in 0.5 seconds, try these reusable sponge water bombs. And then run for cover! (via The Chic Site)
9. Photo scavenger hunt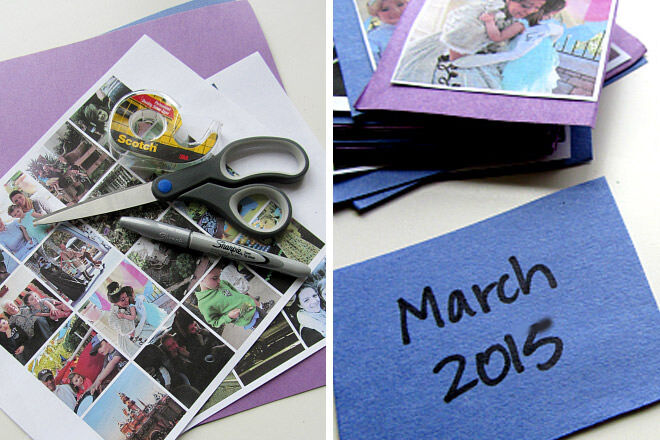 Another variation of the good ol' treasure hunt, this year in review scavenger hunt takes your family memories from the past year and turns them into the perfect NYE game!
Print out some photos, stick them onto a card and then hide them around the house for your little ones to find. You can reminisce together when they're all found! (via No Time for Flash Cards)
10. Make a toast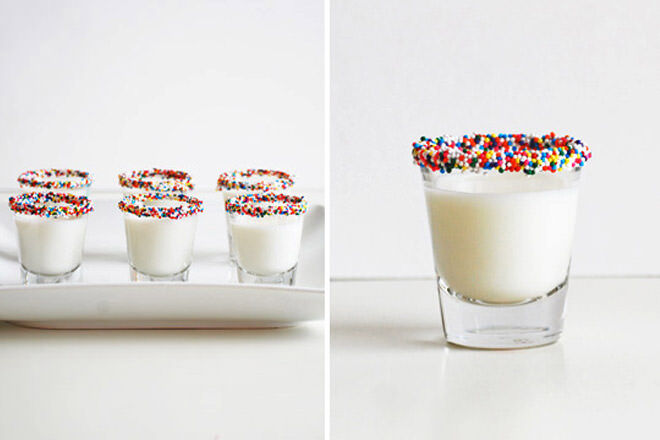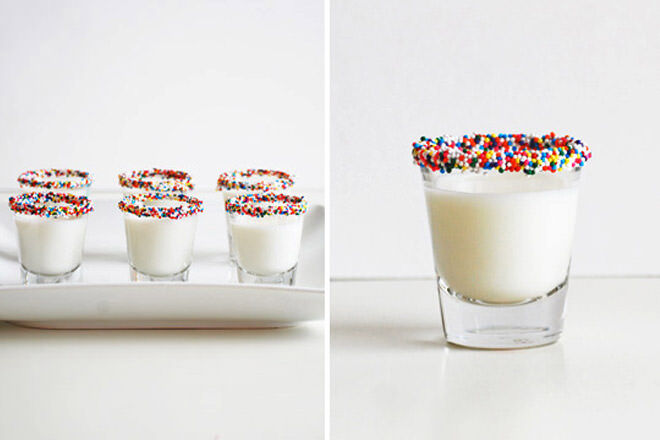 Don't leave the little ones out of the toasting action when the clock strikes 12 (or 8 or 9!). These little glasses of milk and sprinkles look so sweet and will make your littlest party people feel oh so special. (via Little Peanut)
11. Fireworks (without the fire)!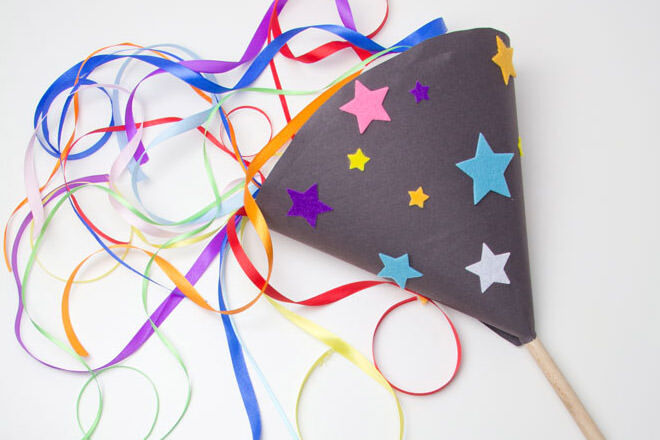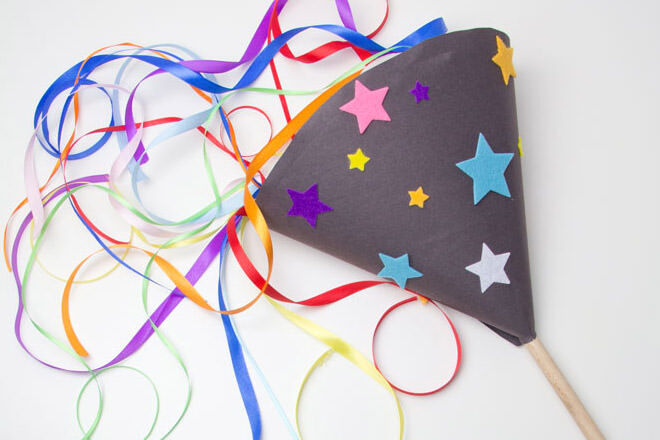 Another one for little crafting fingers, these splendiferous pop-up fireworks will add a little razzle dazzle when you ring in the new year, without the risk of third-degree burns!
Set up a DIY table earlier in the evening and then go crackers at midnight! (via Kids Craft Room)
 12. Bubbles!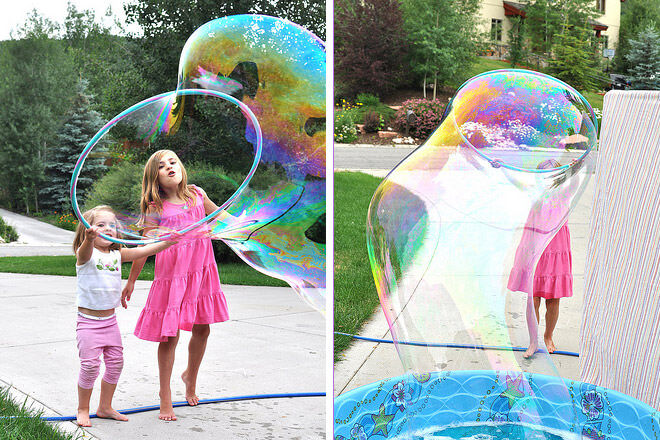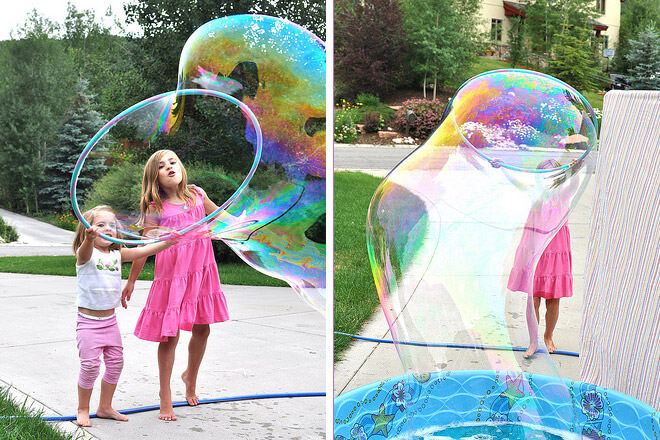 Because who doesn't love giant bubbles! (via Lindsay & Drew)
One last thought…
There's a reason there is often a fireworks display at a more family-friendly hour before the big she-bam comes around. Why not use this trick in your own home and celebrate the new year a little earlier in the evening?
Your little cuties will still enjoy the party vibe and everyone will begin 2017 well rested and ready for a brilliant year ahead!