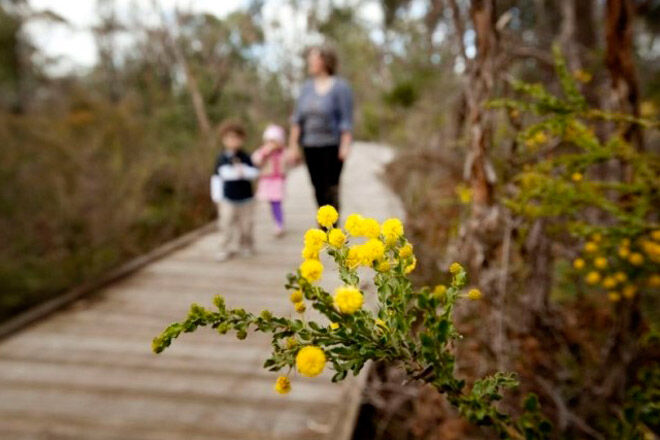 A bush walk is a wonderful way to connect with nature and it's even better if you take your little one along for the ride. Exploring a nature trail will provide a breath of fresh air for your tot, and whether you stroll through towering gum forests, past gurgling creeks or along the sparkly coastline, there's so much for them to see, hear and touch in the great outdoors.
To help you on your way, here are 28 wheel-friendly bush walks in Victoria.
Let the adventure begin!
Melbourne Suburbs
1. Bushland circuit trail, Yarra Bend Park, Kew
The trail is short and sweet (it's an 850m loop), starting on the Studley Park picnic area side of the river. With native wildlife (like honeyeaters, lorikeets, cockatoos and silvereyes), it's a chirpy way to introduce your baby to the great outdoors.
2. Conservation trail, Jells Park, Wheelers Hill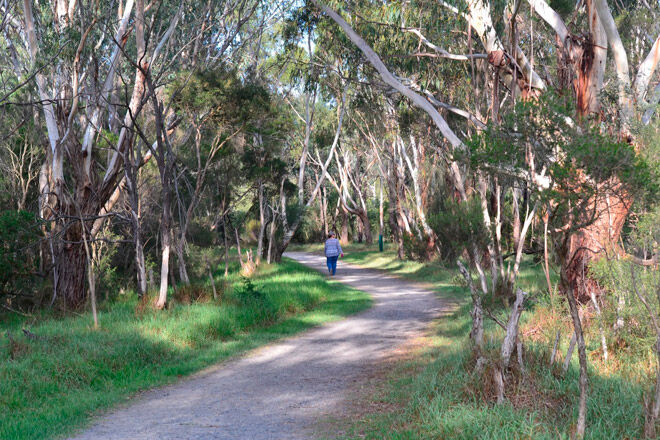 The 4km walk loops around the edge of Jells Lake and winds through trees, so you can get that bush feeling without an epic road trip. In fact, you're just 28km from the CBD. Easy like a Sunday morning!
3. Self-guided trail, Braeside Park, Braeside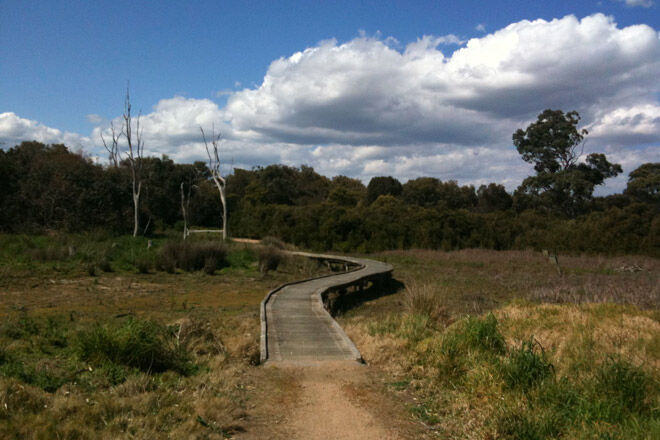 This park is great place to walk (and picnic) the day away. Go on the self-guided trail past heathland and ponds, or see how far you get on the other tracks. There are 7km of easy walking trails.
4. Merri Creek Trail, Fitzroy North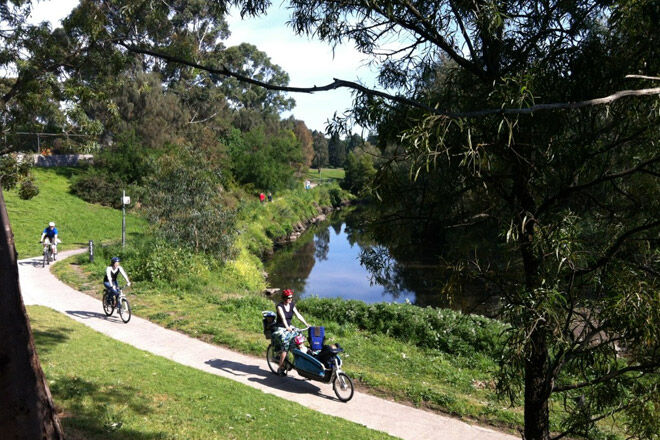 The Merri Creek trail passes through a few suburbs, but for a 5km section, start near Rushall train station and walk north through wetlands and bush, then back again. As long as the weather has been dry, the unsealed bits should be fine for your pram.
5. Maribyrnong Valley Parklands, Brimbank Park, Keilor East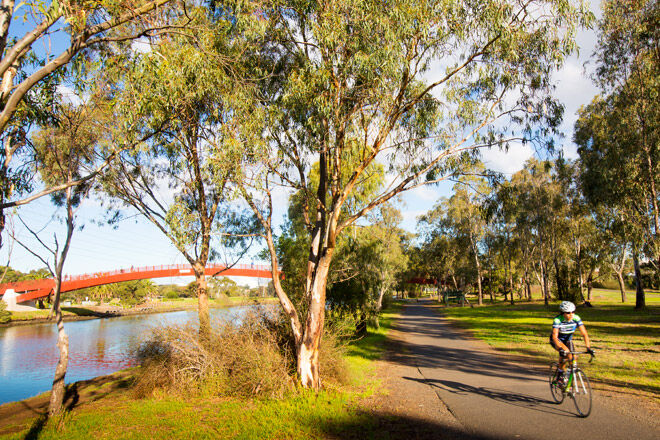 With wide paths and a river to roll past, choose the walks that take your fancy. Gum trees, grassy areas and gurgling water are all on the menu, and the cafe provides a refreshing pit stop. Mmm coffee.
6. Kororoit Creek trail, Ardeer to Sunshine West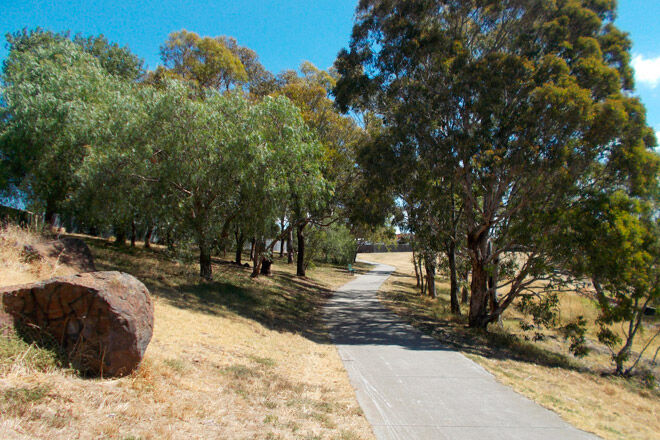 If you're up for a longer stroll, then this 7km walk is a great way to stretch your legs. With mini-rapids, waterholes and basalt cliffs, there's lots to see for mum and bub.
7. Foreshore trail, Williamstown Beach to Altona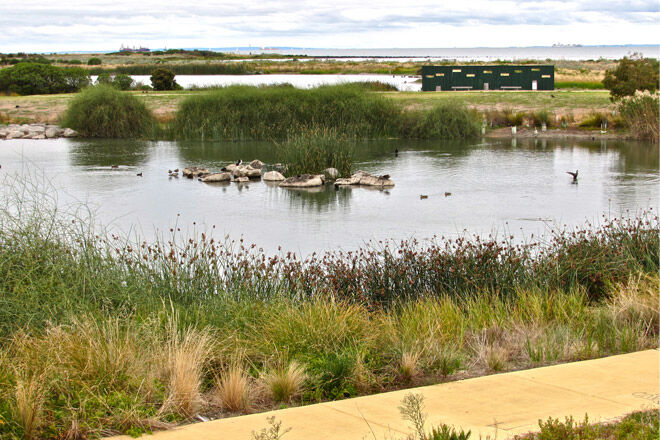 Part of the Hobson's Bay coastal trail, this 3km leg passes by the Jawbone marine sanctuary and Williamstown wetlands. Download the coastal trail map for more detail.
8. Blackburn Creeklands walk, Blackburn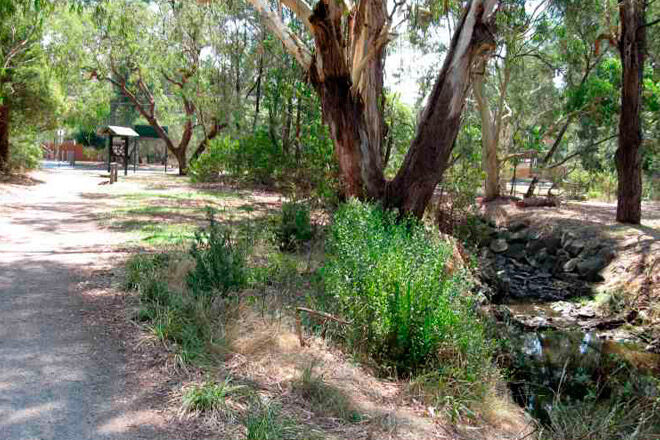 With a mix of bushland, a creek and open spaces, this walk ticks all the boxes. Park the car near Kalang Park and enjoy!
9. Lake trail, Karkarook Park, Heatherton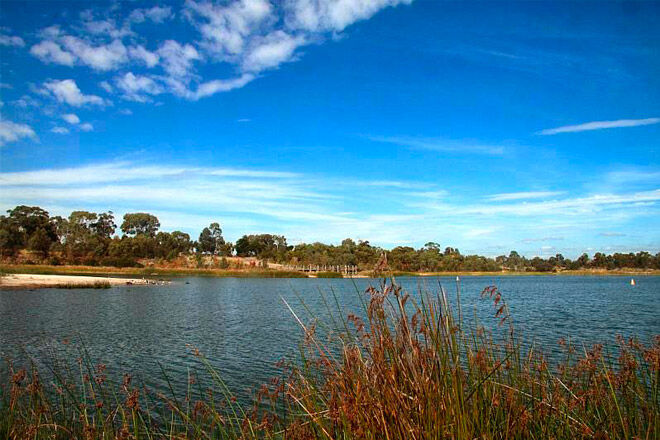 The wheels on the pram go round and round the lake, and your little one will love looking for fish from the jetty and looking for birds from the bird hide. Next stop is the Wetlands walk, which has a compacted gravel path.
10. Moysey Walk, Beaumaris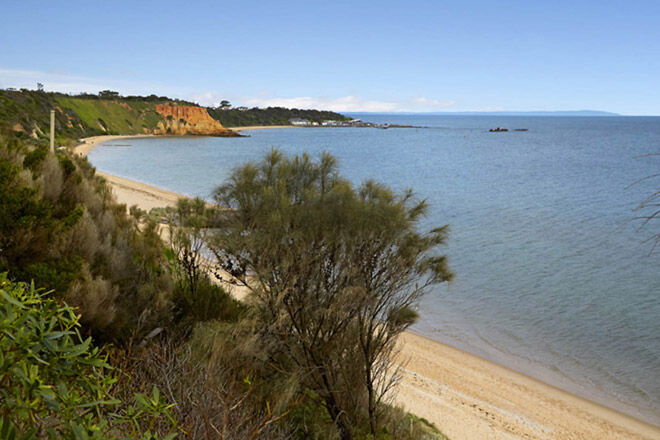 With cliff top views over Port Phillip Bay and art signs along the way, this 4km trail is a winner. If you're artistically inclined, take a sketchpad, and if not, take a photo, because the seaside looks pretty as a picture!
11. Tirhatuan Park, Dandenong North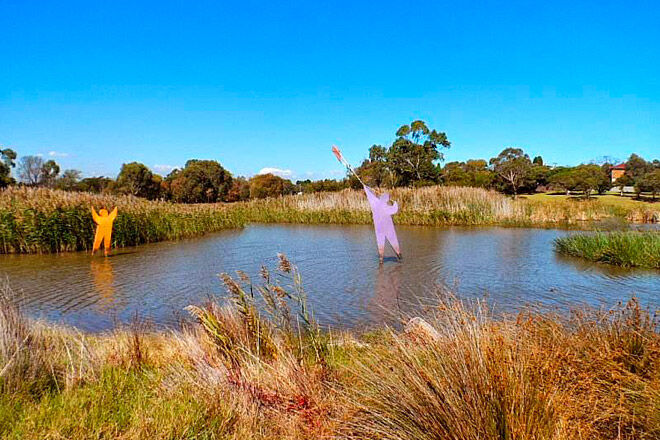 This park covers 20 hectares and has lots of paths to explore, two lakes, a wetland and plenty of bush. It's also home to frogs, insects and birds – look out for the endangered Latham's Snipe bird which flies in from Japan each year!
---
60 to 90 minutes from Melbourne
12. Sherbrooke Loop, Dandenong Ranges National Park
The Margaret Lester forest walk weaves a magical path through Mountain Ash trees. Allow 30 minutes for the 300m loop and keep all peepers peeled for fairies, and failing that, lyrebirds!
13. Hanging Rock Reserve, Macedon Ranges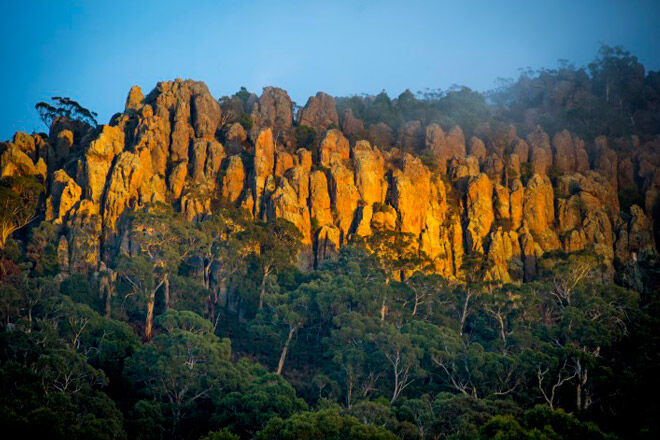 Hanging Rock is a place of beauty, and even though you can't take a pram up the formation, you can stroll around its base. Picnics optional.
14. Balbirooroo Wetlands walk, Balnarring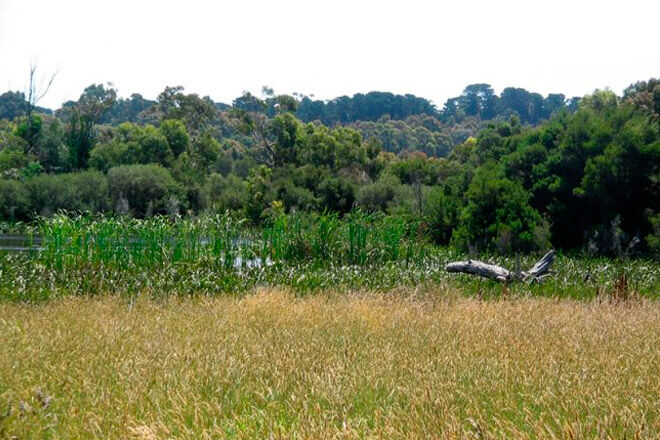 This 900m circuit walk is a great way for all ages to look and listen for birds. Ahhhh, the serenity!
15. Briars wetland walk, Mt Martha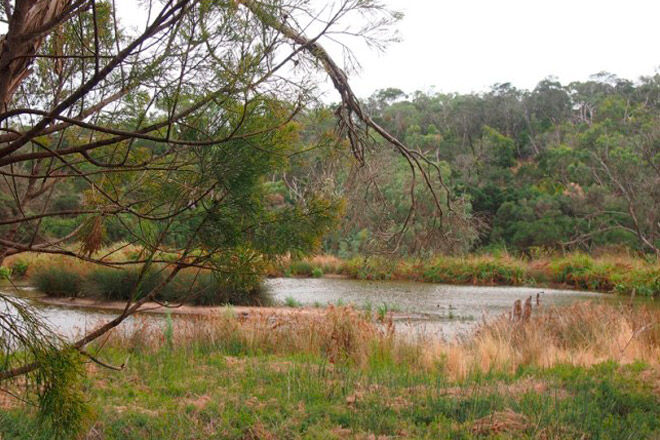 Another way to circumnavigate wetlands, is to stroll along this 700m trail. This stroll leads to the Boonoorong and Chechingurk hides – seek out some more birds with your bub.
16. Frankston foreshore and pier walk, Frankston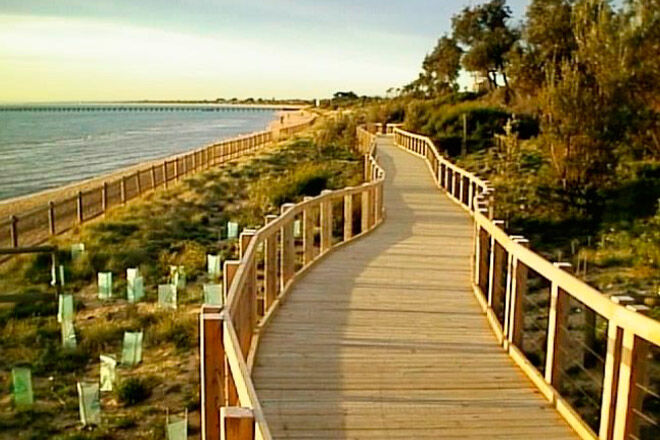 This raised boardwalk protects the dune below and gives you views of Port Phillip Bay. There is a 22 letter secret message hidden along the pier, so read this out to yourself while your bub enjoys the view.
17. Panorama track, Pines Flora and Fauna Reserve, Frankston North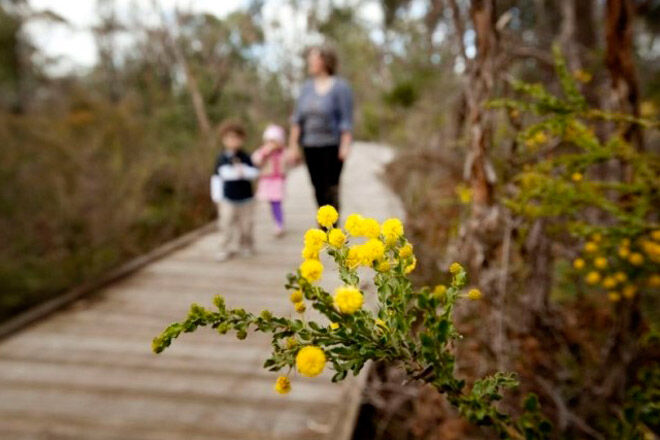 Strolling along firm sand and wooden boardwalk, this track is pram-friendly and a great spot for dog-watching and panoramic views (as its name would suggest!).
18. Portsea Bay trail, Portsea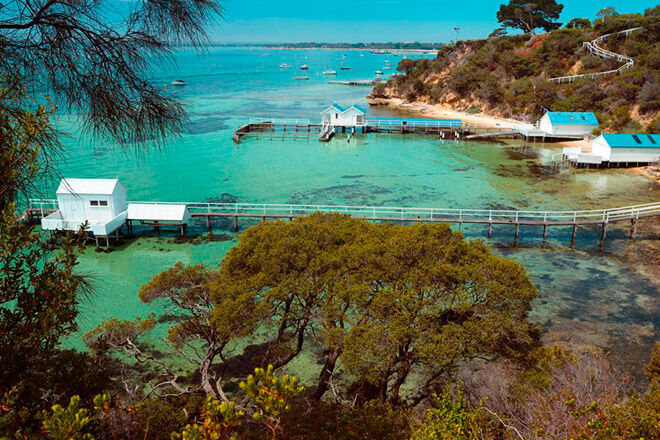 This 1.6km (return) walk coasts along a concrete path, so you can go as fast as you like, but will probably want to slow down to enjoy the views of Portsea Pier and the stunning turquoise water.
19. TC McKellar circuit walk, Seawinds Gardens, Arthurs Seat State Park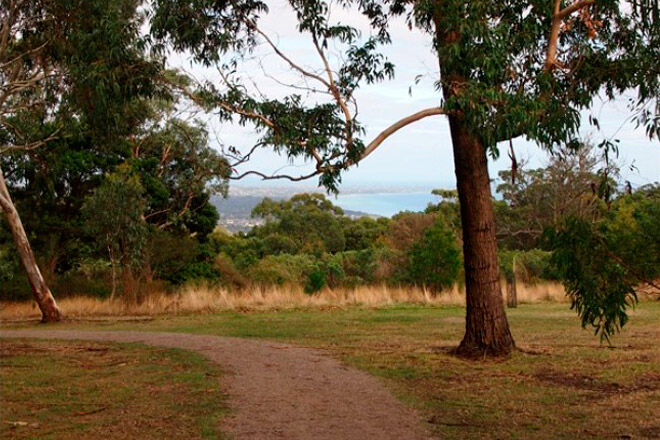 Save up this walk for Spring, because the native flowers will be a sight to behold! It's a 1km circuit along an easy gravel track, so should be ok for your pram.
20. Cape Schanck walks, Mornington Peninsula National Park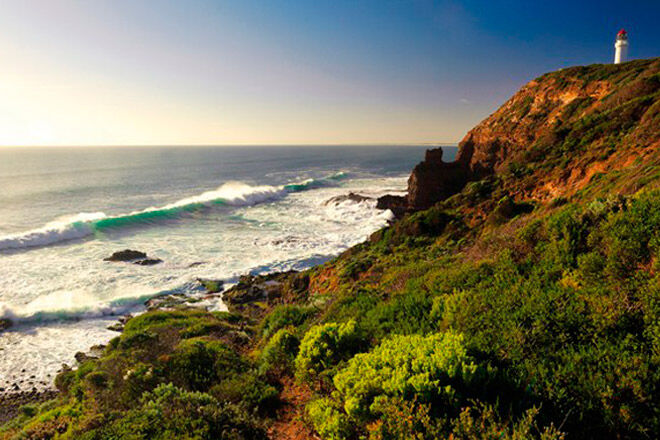 There are two sloping walks to choose from here – the 170m Boardwalk Lookout trail or a 350m Eastern Lookout one. Either way, they have coastal views as far as little eyes can see, and a lighthouse too.
There are lots more fab bush walks about an hour from Melbourne. Head to Visit Mornington Peninsula and browse their selection!
---
80 minutes from Melbourne: The Surf Coast Walk
21. The Bells track, Bird Rock to Bells Beach, Jan Juc

With rolling hills, no steps and views over the Bass Strait, this clifftop walk will give you a bit of a workout over 3.2km. Look out for peregrine falcons and the famous Bells Beach waves.
22. Point Roadknight walk, Anglesea to Point Roadknight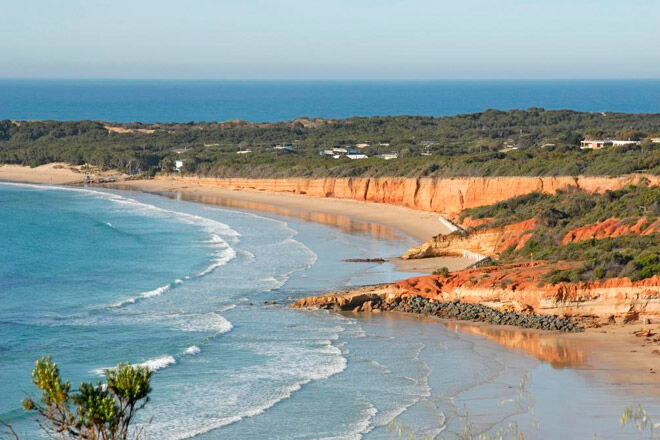 Put your legs into first gear because this 3.1km walk is a bit hilly! The good news is that there are no steps and it's a well-formed track, plus the river and ocean views are a sight to behold.
23. Aireys Clifftops walk, Sunnymead to Aireys Lighthouse, Aireys Inlet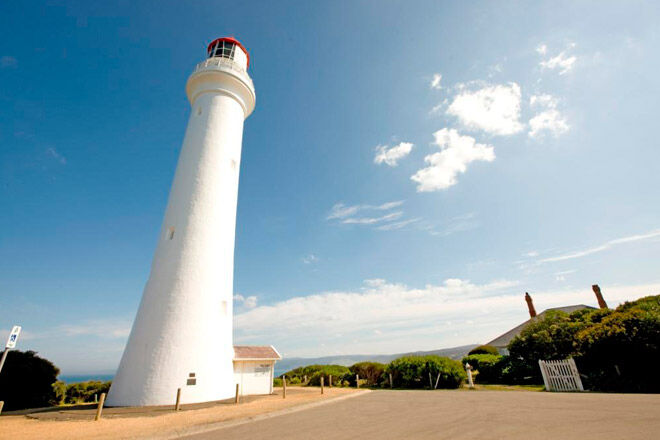 The track is a little narrow, but this is an easy 2.8km walk with no steps and coastal views aplenty. You'll spy something beginning with 'L' – the lighthouse!
---
90 mins from Melbourne: Phillip Island
24. Conservation Hill and Rhyll Inlet walks, Rhyll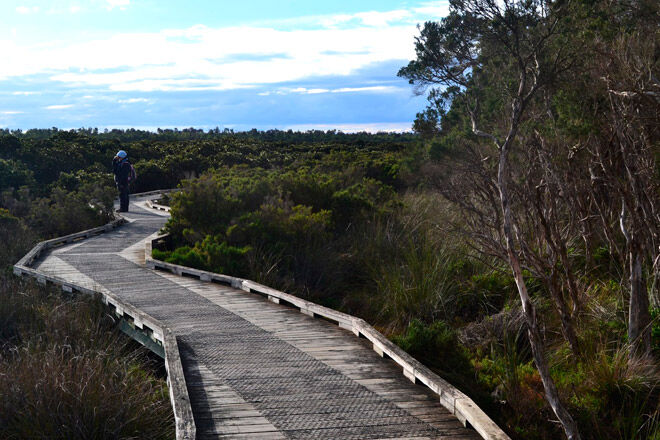 With three walks to choose from, you can choose to push the pram along the Mangrove Boardwalk (1.2km), McIlwraith Road Lookout (4.5km) or Rhyll Village (7km) tracks. With compacted sand, boardwalk and grass underfoot, they're a great way to see mangroves, mudflats and migratory birds. As you do!
25. Oswin Roberts Reserve walks, Cowes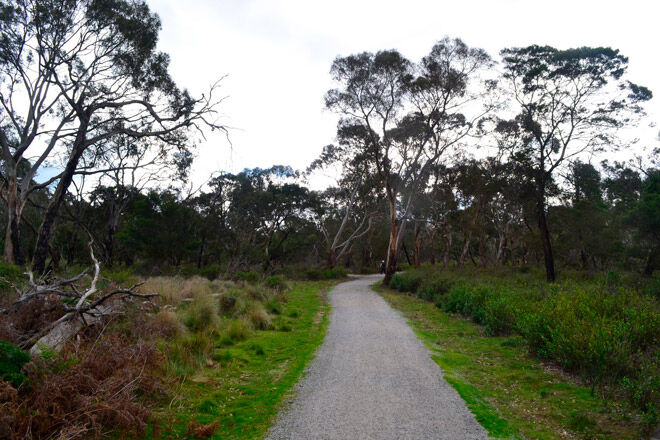 Here is another trio of pram-friendly walks. Whether you wheel along the Oswin Roberts Circuit (4.6km), Woodland Loop (2.8km) or Melaleuca Loop (1km), your baby will get a good look at Aussie bush (and with a bit of luck, Aussie wildlife).
26. Scenic Estate Conservation walk, Newhaven
There are birds to spot and grasslands to weave through along gravel tracks and boardwalks. Take a pit stop at the viewing platform, for views over Churchill Island Marine National Park and the Ramsar wetland.
---
Over 90 minutes from Melbourne: Bass Coast
27. Bass Coast rail trail, Kilcunda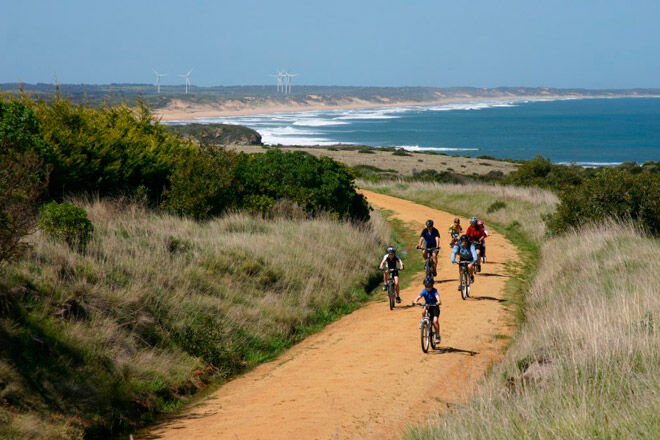 This trail goes for 17km between Anderson and Wonthaggi and many sections are great for prams, particularly around Kilcunda. Whether you do a marathon or mini walk, the seaside views and bridge crossings are fantastic.
28. Wonthaggi Wetlands Reserve, Wonthaggi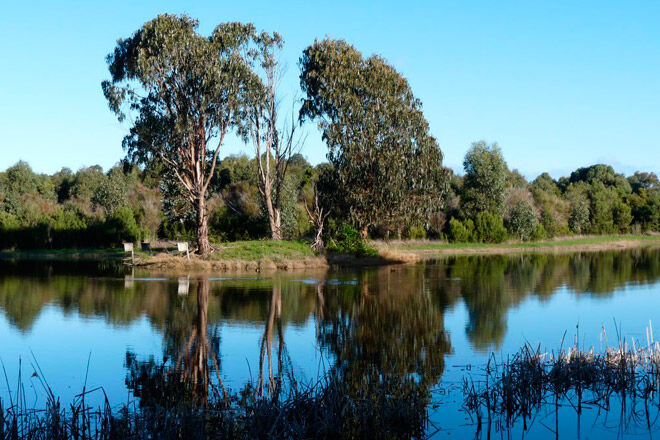 This 2.2km loop walk is right in the middle of town, but transports you to the wonderful world of wetlands. With lots of birds to watch and lovely plants, your baby's peepers will be looking here, there and everywhere.
(Images via Walks Melbourne, Goin Feral One Day At A Time, Melbourne Day Walks, Sharon Tickle, City of Maribyrnong, Mapio, Bushwalk Journal, Kay & Burton, Travel Victoria, Visit Macedon Ranges, Visit Mornington Peninsula, Visit the Great Ocean Road, Rail Trails Australia and BooBook48)
---
FIND MORE:
pram friendly bush walks
19 pram-friendly bush walks in NSW
21 pram-friendly bush walks in Queensland