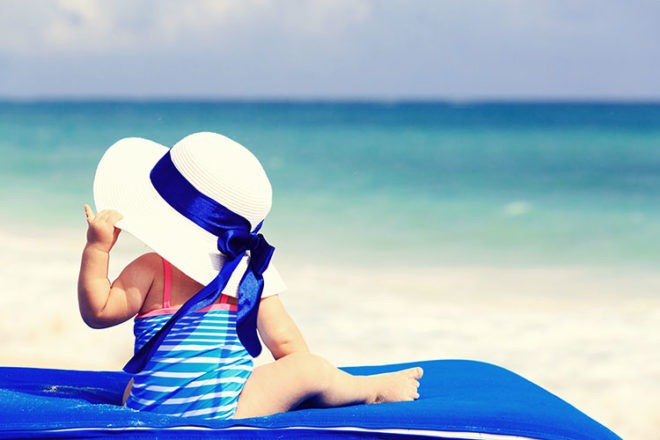 We all know to slip, slop, slap our kiddos before heading out in the Aussie sun. But it can be tricky to know what's ok to use on your bubba's delicate skin.
Sunscreen is recommend to be used from any age to protect the parts, like their tiny hands and faces, that you can't cover up. Pick one specially formulated to reduce the chance of irritation (just test on small patch of skin first).
To help you look after your little one's sensitive skin from the day they're born, here are 16 sunscreens made for delicate skin.
1. Surf Life Saving Kids ZERO SPF 50+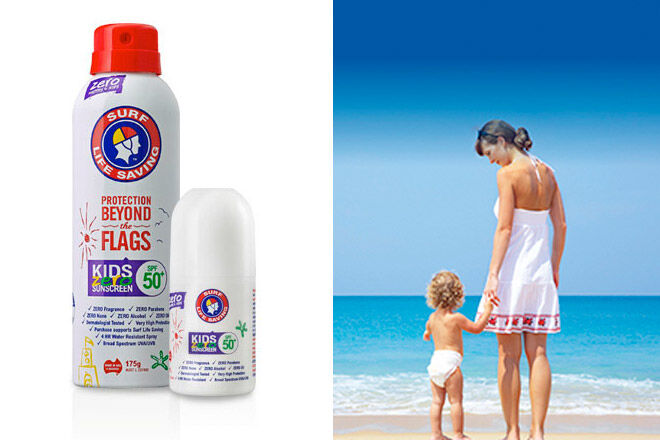 You're at the beach, covered in sand and want a sunscreen with zero fragrance, zero parabens, zero nano particles, zero oil, zero alcohol and zero hassle. Who ya gonna call? The Surf Life Saving Kids ZERO sunscreen! Spray it on and off they go.
2. MooGoo SPF 40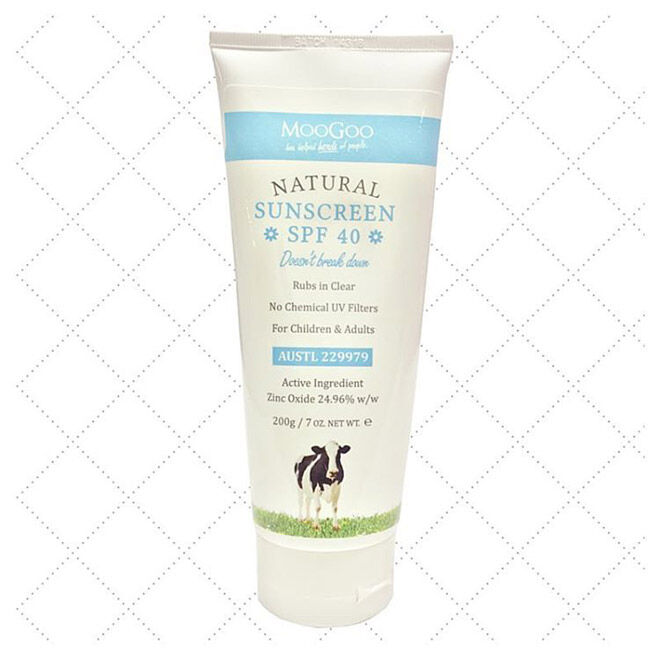 MooGoo Natural sunscreen relies on the power of zinc and rubs in clear for outdoor adventures on the mooooove ($19.90).
3. Wotnot SPF 30+
Wotnot know what not to put in sunscreen, so their baby sunscreen is free of sulphates, petrochemicals, parabens, artificial preservatives and fragrances. P-h-e-w. ($19.99).
4. Hamilton SPF 50+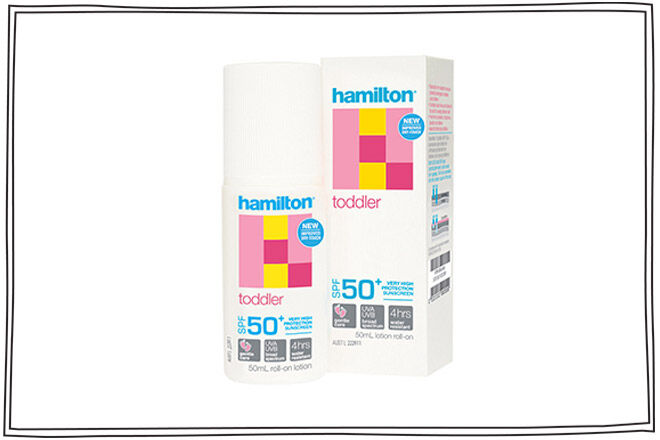 Hamilton toddler sunscreen is specially formulated to reduce potential allergies in babies and kids, and is water-resistant for four fun hours. Available from Amcal (from $7.95).
5. UVNatural SPF30+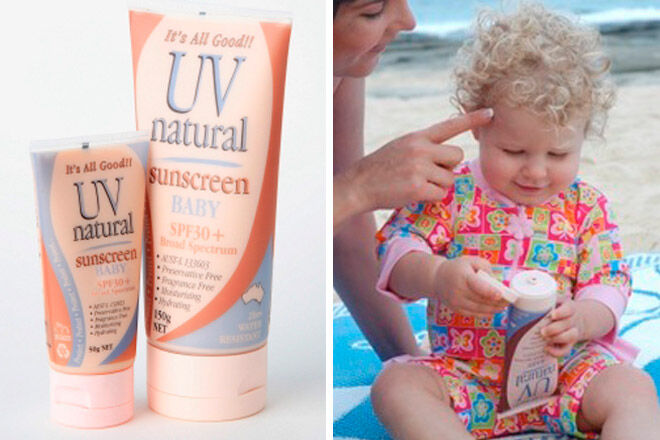 With natural ingredients like zinc, macadamia oil, grapeseed extract and vitamin E, UVNatural Baby SPF30+ sunscreen is made especially for little Australians (from $15.55).
6. ecõ SPF 30+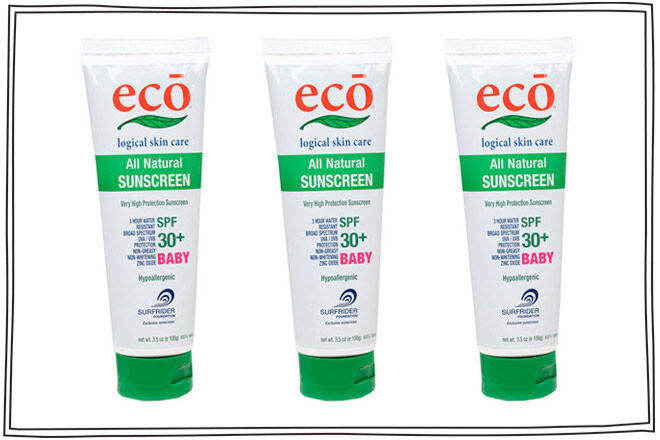 ecõ logical sunscreen is a logical choice for bubs! Their natural baby sunscreen works to protect, nourish and moisturise newbie skin. Available from Hello Charlie ($17.95).
7. Invisible Zinc SPF 30+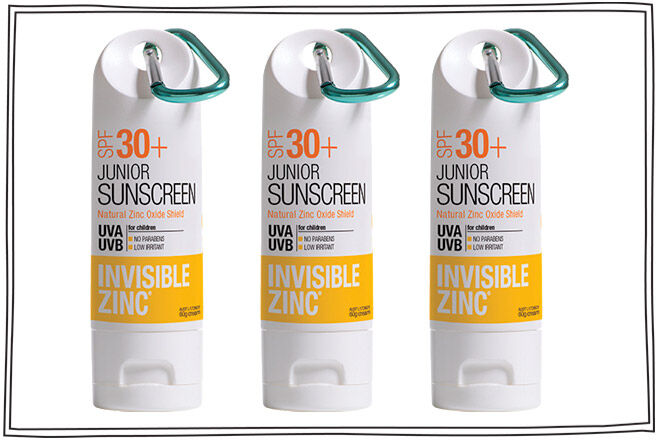 Plenty of parents use Invisible Zinc Junior sunscreen to keep the rays at bay. It dries clear and is easily attached to prams and nappy bags, thanks to the clip. Available from supermarkets and chemists.
8. Baby Bum SPF 30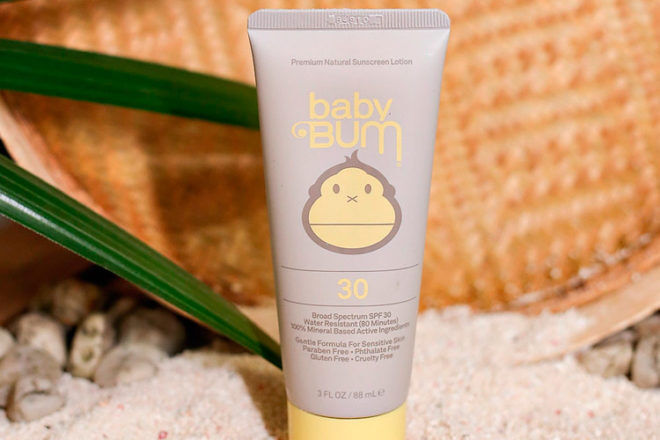 With mineral-based active ingredients and a darn cute name, Baby Bum sunscreen is paediatrician-approved and gluten-free for little monkeys. Available from Priceline ($24.99).
9. Milk Baby SPF 30+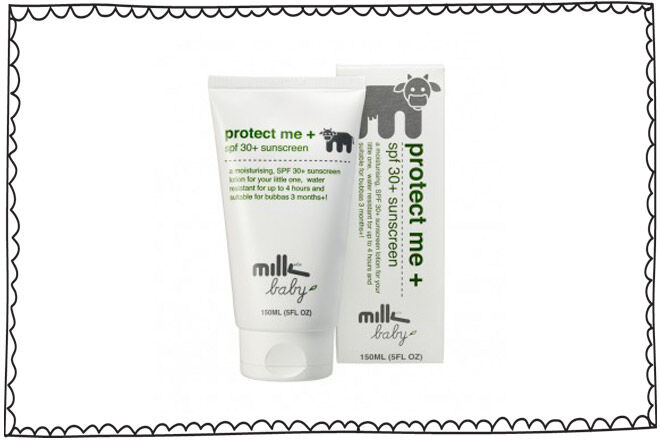 Milk Baby protect me + sunscreen is water-resistant for four hours, SPF30+ and made for bubs aged three months and up. With aloe vera and vitamin E, it keeps baby skin happy ($17.95).
10. Ego SPF 50+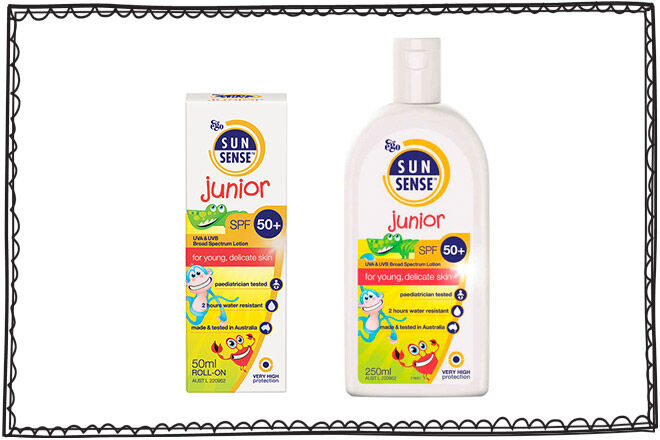 Ego SunSense Junior is made in Australia, two hour water-resistant and paediatrician tested. It's available in a roll-on and lotion at Chemist's Warehouse (from $6.69).
11. Goddess Garden Organics SPF 30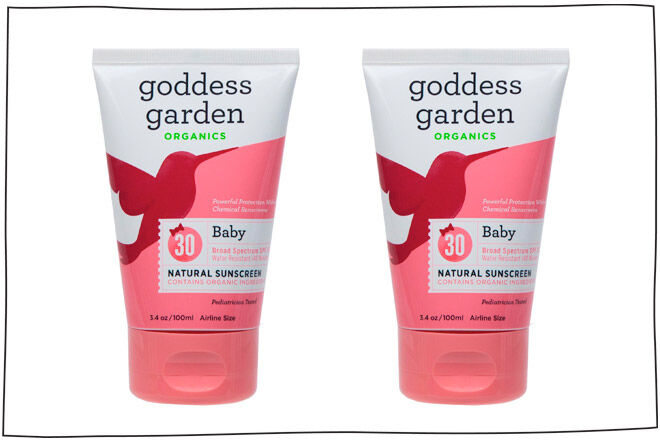 Goddess Garden Organics baby sunscreen is all-natural, gentle on bub's skin and friendly for the environment. It's biodegradable, reef safe and available from evitamins ($22.02).
12. Little Innoscents SPF 30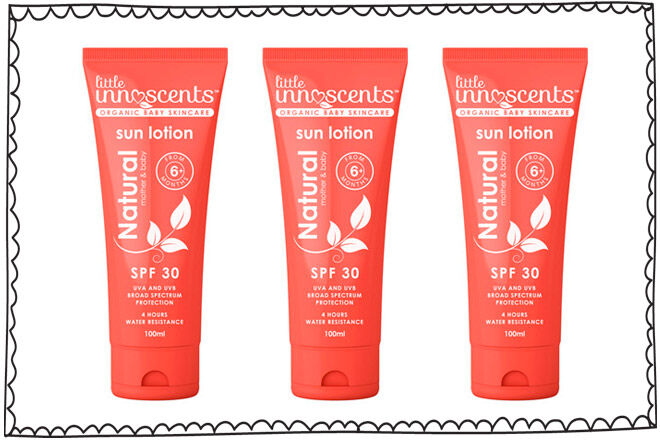 The Little Innoscents Natural sunscreen is free of nasties, so it's perfect for sensitive skin and protected fun in the sun ($19.99).
13. Natural Instinct SPF 30+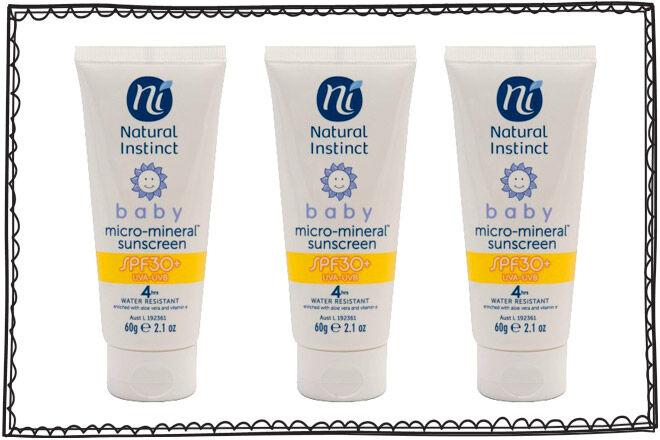 Natural Instinct Micro-mineral sunscreen is a great one for bubs with eczema or sensitivity to other sunscreens. Available from Allerchic ($6.95).
14. NIVEA SPF 50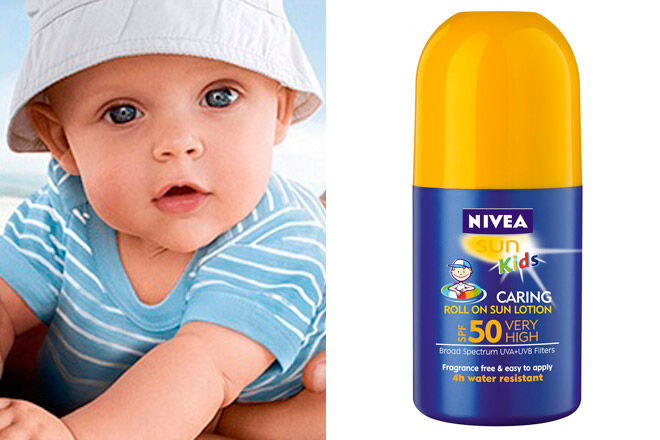 The NIVEA Sun Kids Caring roll-on sun lotion is SPF50+ and fits neatly inside a beach bag or nappy bag. Available from supermarkets and chemists.
15. AromaBaby SPF 30+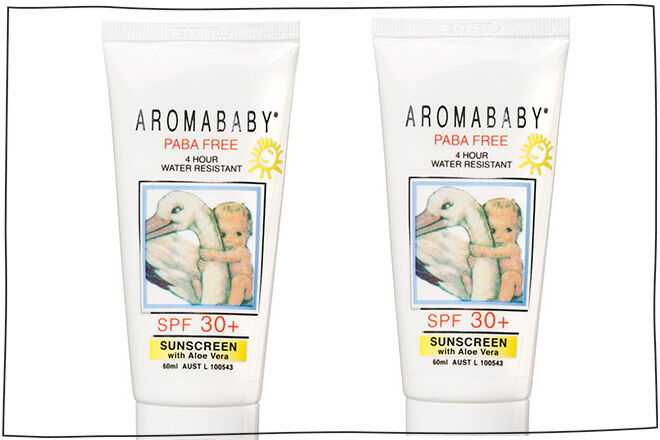 AromaBaby sunscreen is SPF30+, water-resistant and comes with the soothing goodness of aloe vera and vitamin E. Available from Adore Beauty ($15.95).
16. Aveeno SPF 55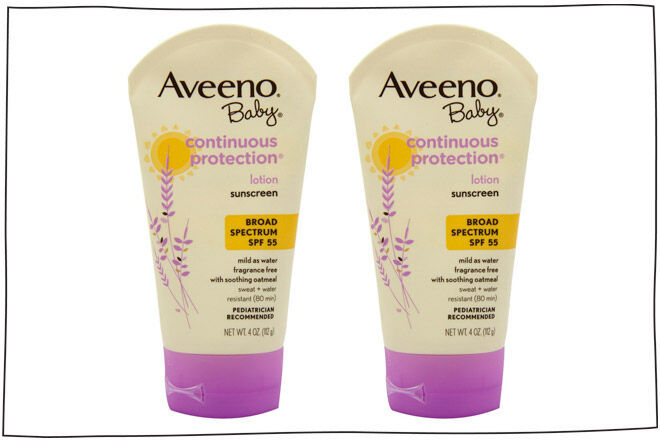 Aveeno Baby Continuous Protection SPF55 sunscreen is 'mild as water', fragrance-free and contains soothing oatmeal. Available from BIOVEA ($21.05)
---
ASK US:
 read what mums recommend
Note: Always do a test-patch before applying sunscreen liberally.