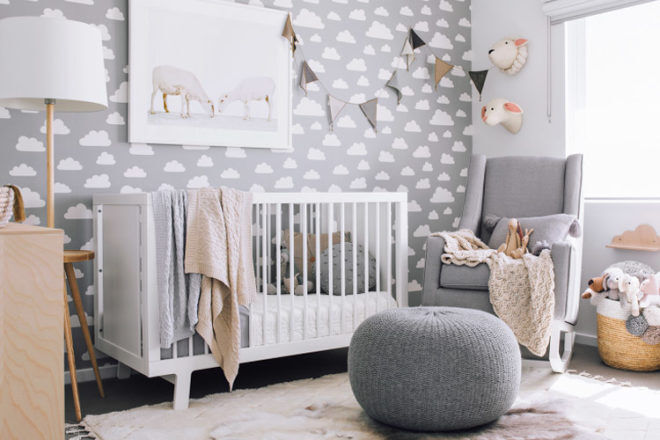 Create a little nook of calm by designing a nursery that both baby and Mum will love.
A baby's nursery is such a special part of the home. As well as being a place for sleep and nourishment, baby's bedroom is where a newborn adjusts to life on the 'outside' and where a new mum gets to bond over feeds, changes and cuddles.
To learn how to create a restful sanctuary, we spoke to interior designer, photographer and mum of two, Melanie Van Kuyk.
Melanie shares her top 6 tips to setting up a serene and inviting nursery. Ahhh…
1. Colour selection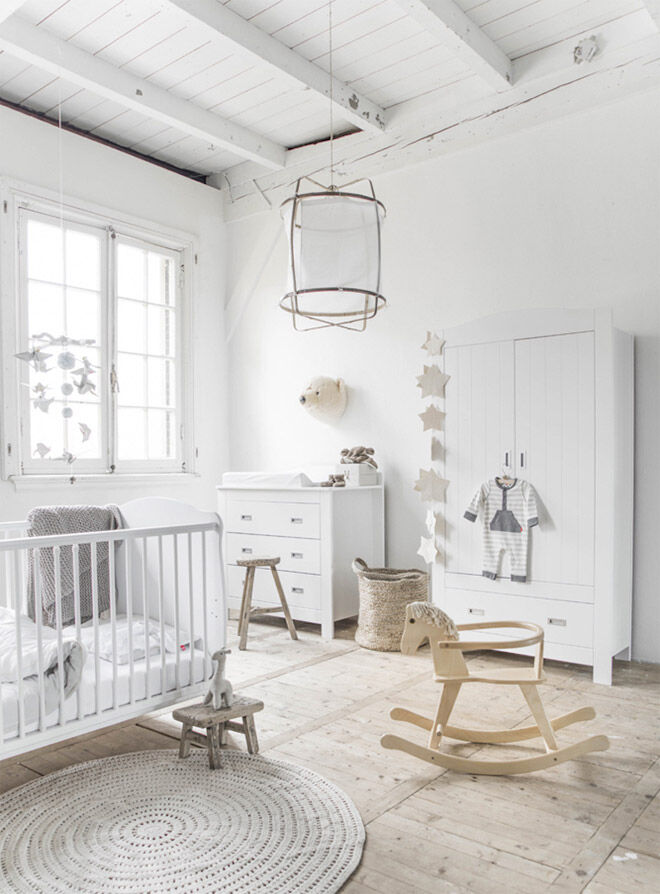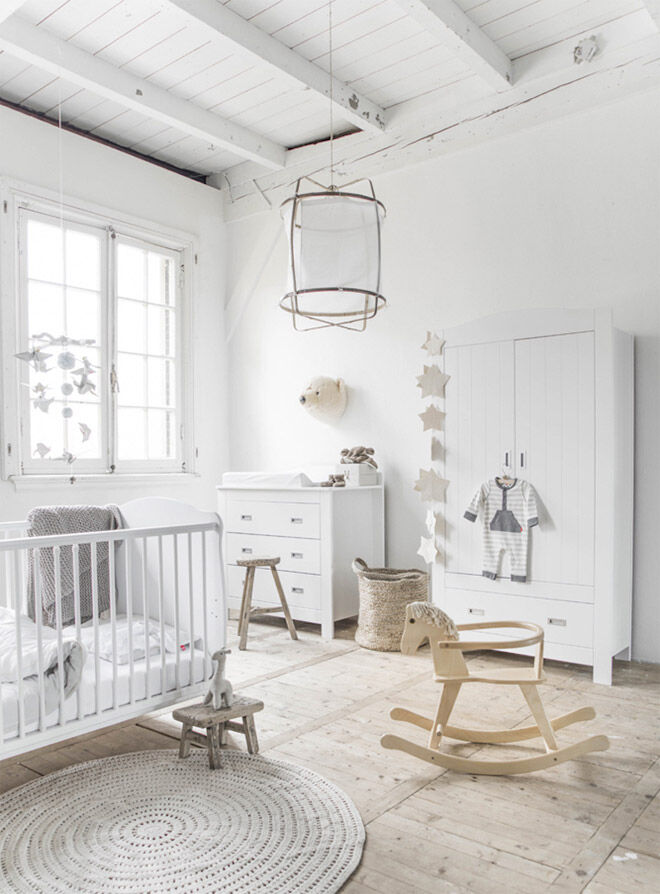 To make a nursery feel tranquil and soothing, keep the colours light and neutral. White, cream and very pale hues will make the room feel light, airy and restful. Then add some textiles in muted tones for that little bit of colour and interest.
When it comes to bold colours and prints, try to keep them to a part of the room (or house) that can be opened up at playtime and put away for rest time. This helps babies learn that their bedroom is a place for snoozes and snuggles.
2. Lighting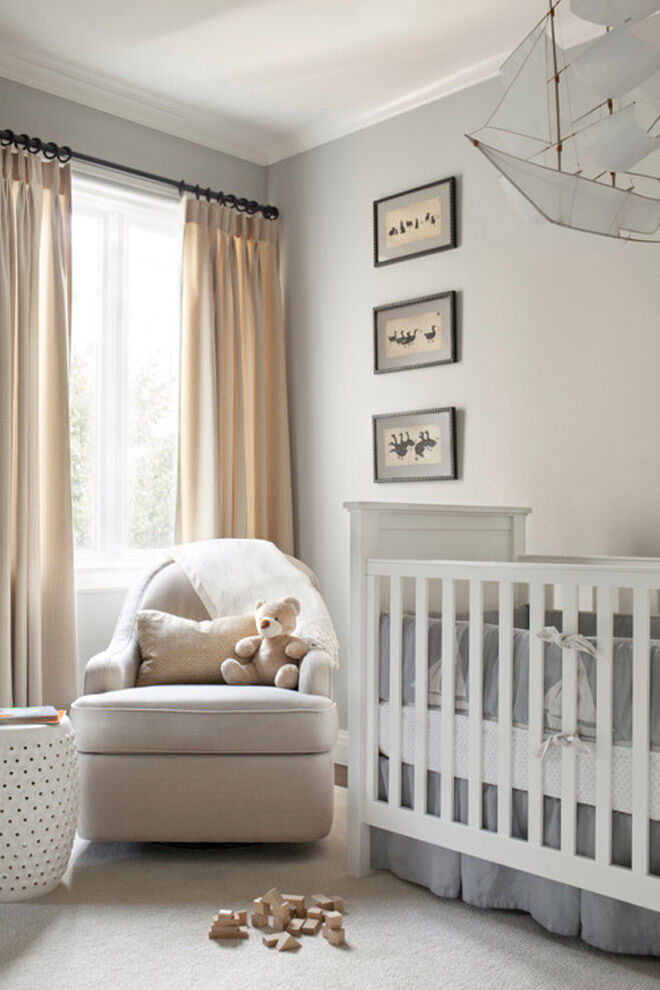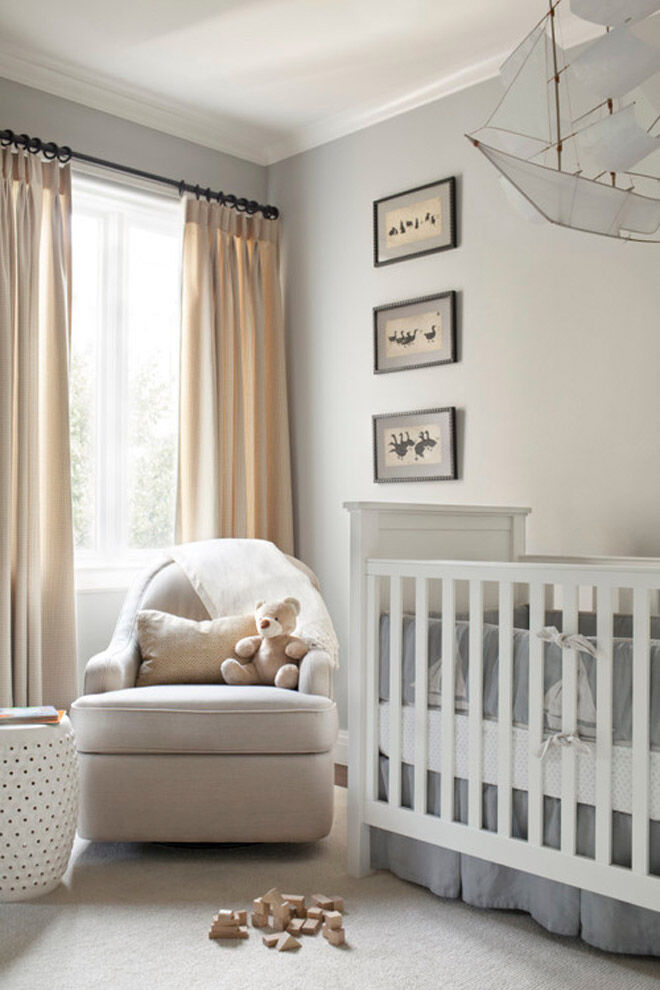 Natural light is a great way to make a nursery feel bright and welcoming. Choose curtains and window coverings that aren't too heavy, and look for natural fibres. They'll let light in and create a calming feel. Then compliment this look with a block-out blind for dark daytime naps.
When it comes to night lighting, go with a soft, warm glow light. Avoid anything too colourful or stimulating for bub, but bright enough for grown-ups to see things without turning on the main light. (Image via Houzz)
3. Sound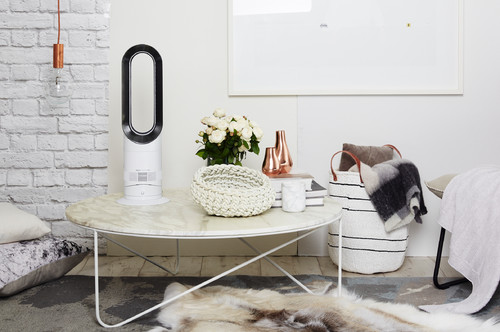 For adults, a good night's sleep is associated with a quiet night's sleep, but for babies it's a little different. After the constant noise of the womb, silence may be distracting for bubs.
Some parents create 'white noise' in a nursery to help their baby rest easy (such as a simple fan). Just make sure the sound isn't too noisy for tiny ears. (Image via Dyson Australia on Houzz)
4. Texture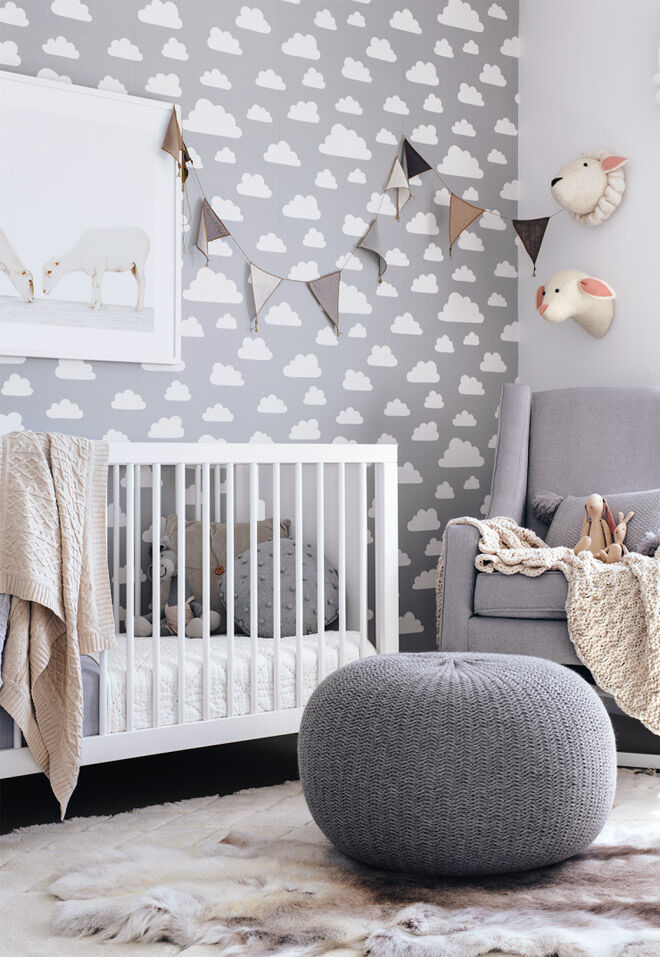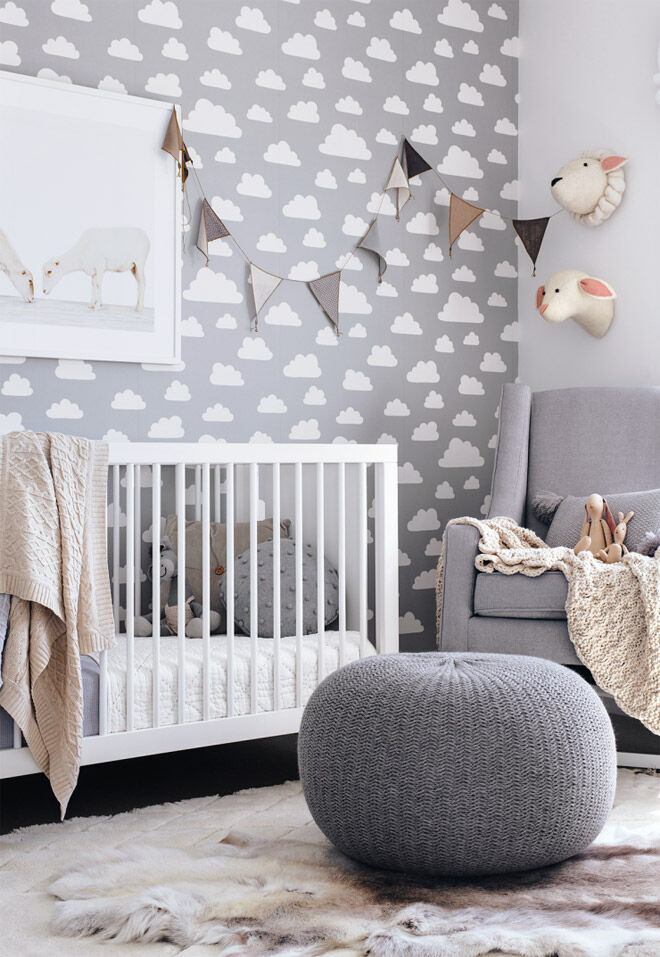 Soft textures help create a calming nursery, so look for textiles and décor that make Mum and bub feel cuddly and secure in the space.
A soft rug feels great underfoot (especially when tiptoeing away from a drowsy baby!) and layered blankets and throws create a cosy feel. Baby soft cushions, toys and bedding also help to create a dreamy space, and natural fibres (like organic cotton) feel wonderful too. (Image via oheightohnine)
5. Planning the space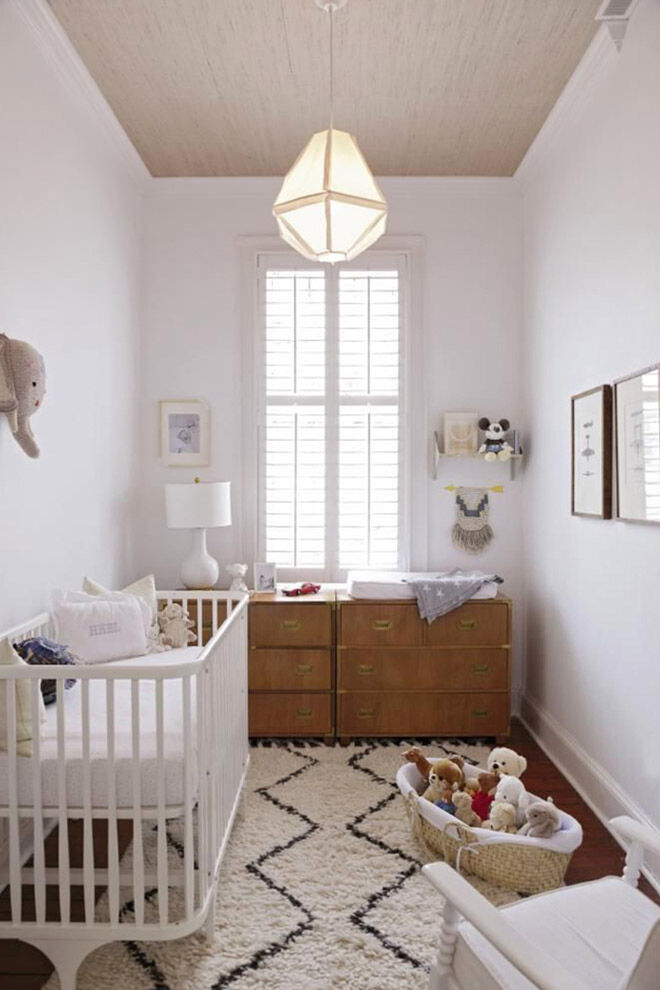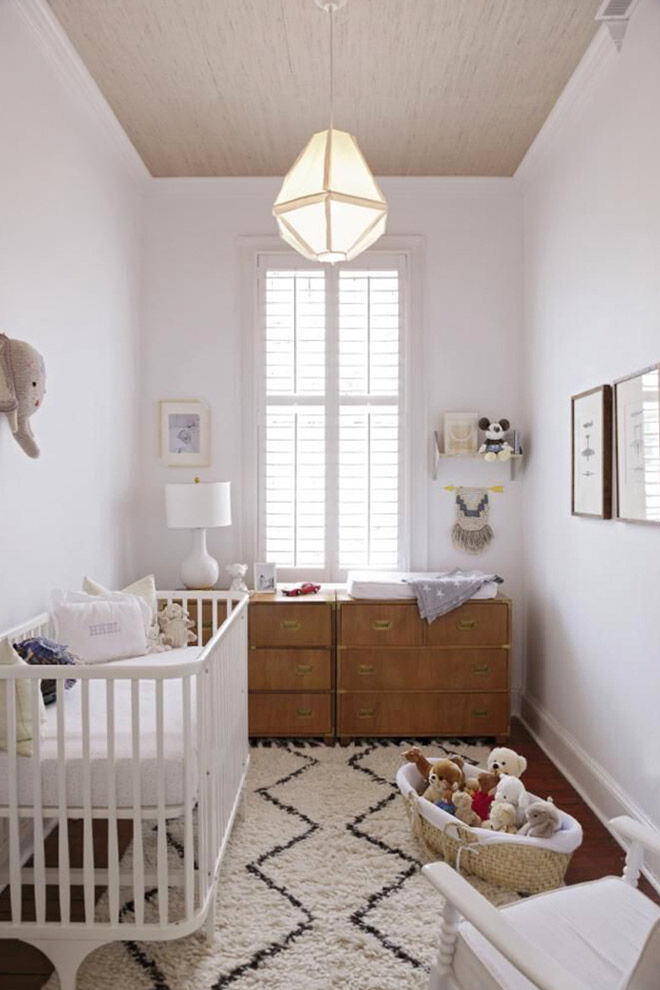 When arranging nursery furniture, make sure the cot or cradle is positioned away from windows, draughts and electrical devices. And if feng shui is of interest, then position the cot so that is has a view of the door but isn't in direct line with it or on the same wall as the door.
The organisation is also key. To create a calm and practical vibe, use things like open top baskets, change table drawers and a small bookcase used just for books. Ideally, everything should be accessible using one arm in the dark!
And to induce sleep, it's best to take a minimalist approach. Try not to overstimulate little eyes with too many patterns, trinkets or toys, and keep clutter to a minimum too.
6. Mum in mind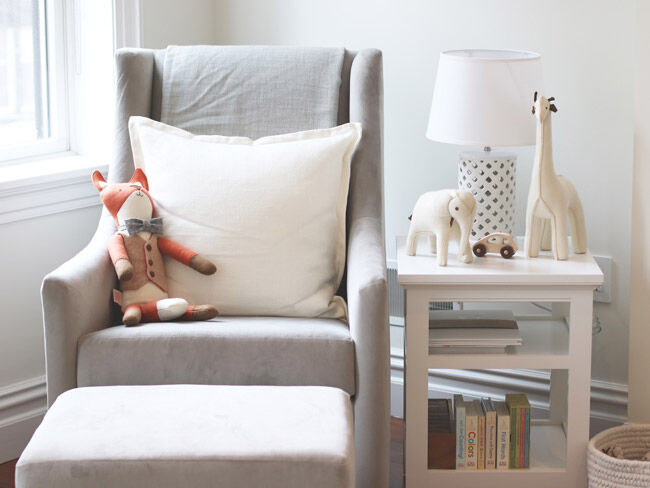 Sometimes a new mum's needs are overlooked in the excitement of creating a beautiful nursery for a newborn, so it's important to add touches that make Mum feel supported and relaxed too.
Start by creating a mum's corner, complete with a comfortable chair for feeding and cuddling, plus a small side table. Add a little bowl of nuts or fruit, a jug of water and a glass for sustenance. Then include a few things that make mamas feel good – whether it's a luxurious hand cream, a journal to jot thoughts into, some audio books or a meditation mat. (Image via The Home and the Heart)
And enjoy!