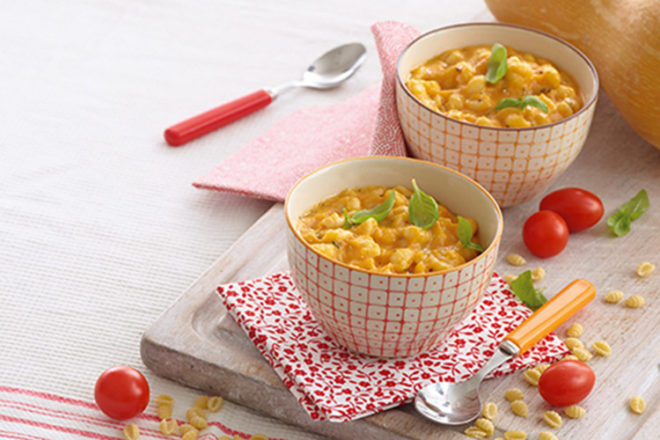 Annabel Karmel's pasta with tasty tomato sauce enriched with butternut squash and cream is a sure hit with toddlers.
Ingredients
100g butternut squash, peeled and cut into cubes
25g orzo or small pasta shells
10g butter
3 medium tomatoes, skinned, deseeded and cut into pieces
4 fresh basil leaves, torn into pieces
1 tbsp crème fraiche or cream
Method
1. Steam the squash until tender.
2. Meanwhile, cook the pasta according to the packet instructions.
3. Melt the butter and sauté the tomatoes for 3 minutes, then add the basil.
4. Whiz the squash and stir in the fraiche or cream.
Enjoy xo
Republished with permission from Annabel Karmel's New Complete Baby & Toddler Meal Planner – 25th Anniversary Edition.