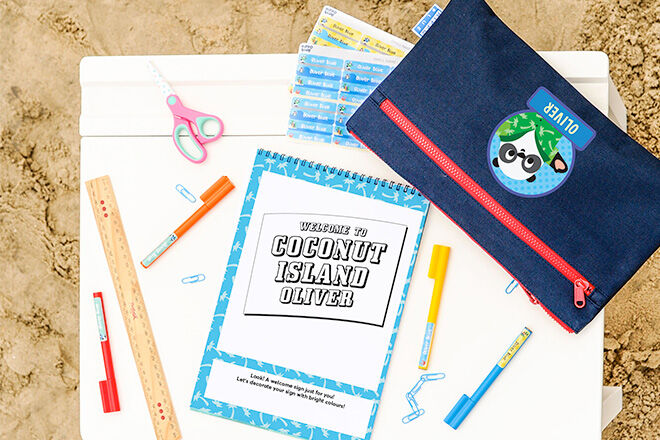 Summertime, and the labelin' is easy.
It's almost back to school time and Hippo Blue is here to help you get organised in style.
With designs kids love, their range of personalised bags and name labels are everything you need to help your kiddo's school kit find its way home.
And now your little ones can enjoy an endless summer with the launch of Hippo Blue's first summer collection. Welcome to Coconut Island.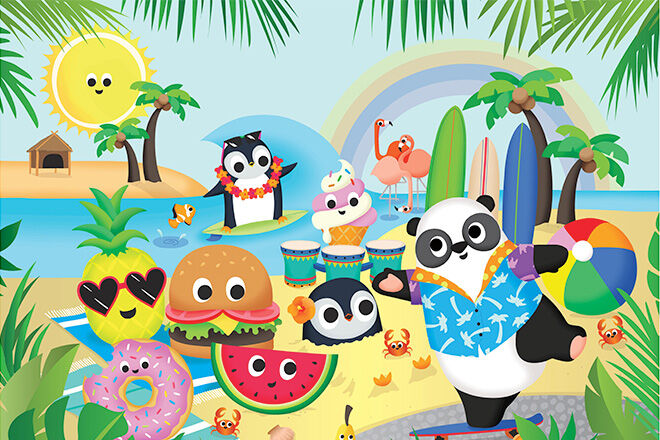 Designed by artist Fleur Harris, the bright colours and kooky characters of this summer island paradise are sure to make your munchkin smile. Hey there hamburger! Whassup watermelon?

This fun and super-cute collection of personalised school gear includes backpacks, lunch bags, swimming bags, library bags and name labels for practically everything. And because it's all made just for them, it will be easier for your tyke to keep track of and look after.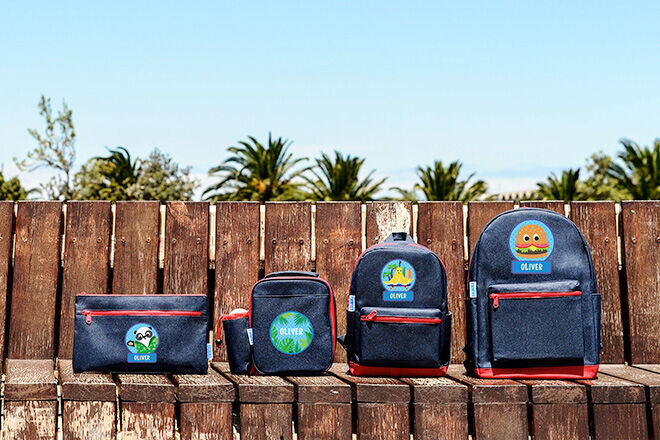 Right now you can save up to 52% on personalised name label value packs. Plus get FREE shipping on Name Label orders over $50.
Available online from Hippo Blue.