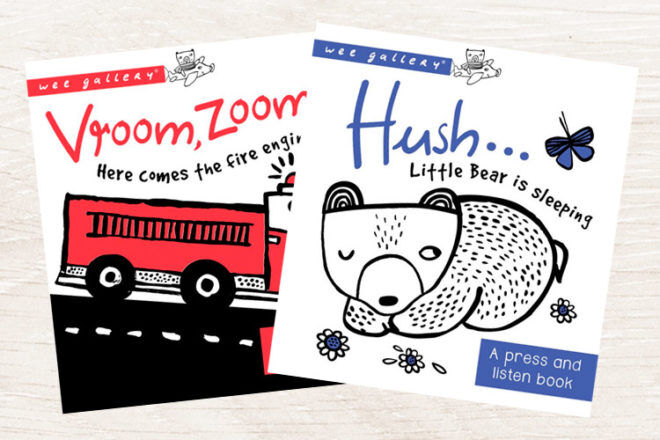 Story time is a riot of fun with the press and listen books from Wee Gallery.
Entitled Vroom, Zoom! 'Here Comes the Fire Engine and Hush… Little Bear is Sleeping', these titles for tiny tots are bursting with black and white and a splash of colour.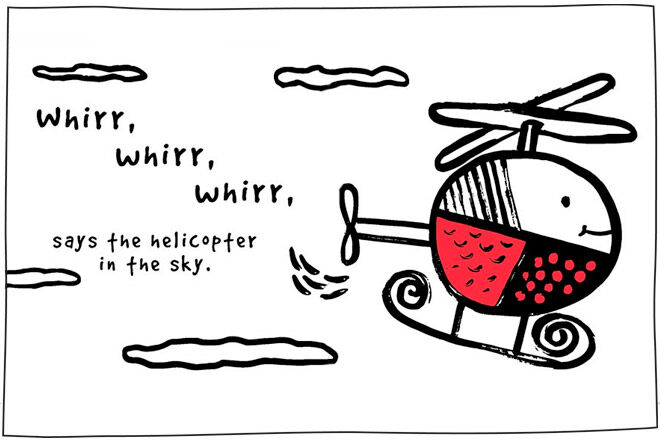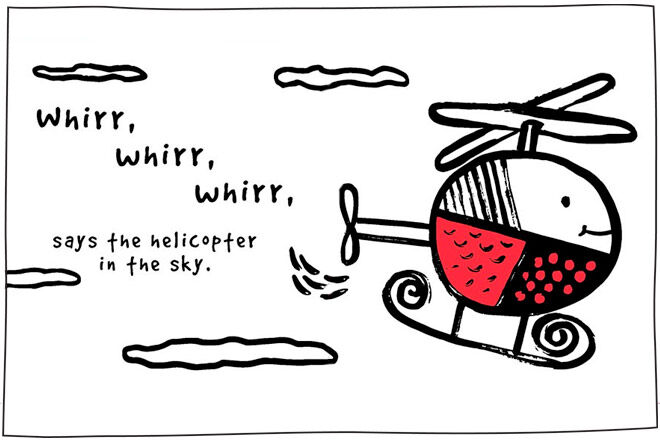 The high-contrast pictures will delight bubs from an early age, and with 10 sweetly illustrated pages, there's lots for little eyes to love as an adorable bear tries to sleep and smiley vehicles whirr into action.
Cute pictures aren't the end of this story, though, because the press and listen buttons on the side of each book are brilliant for bubs. Each button makes a sound, and littlies will have a blast with noisy animals (meowwwwww!) and vrooming vehicles (beeeeeeeep!).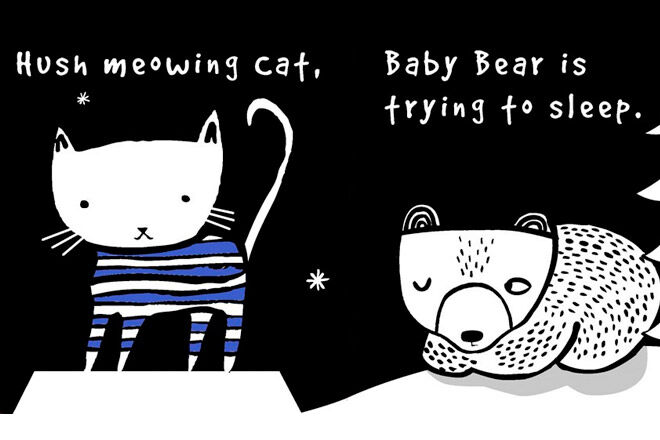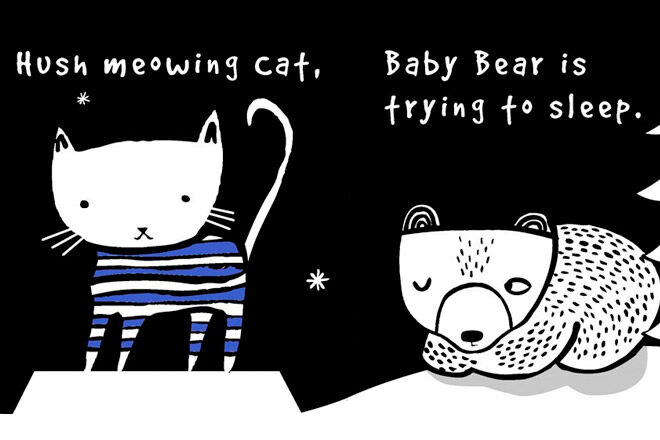 There's an on/off switch to let the pictures (and parents) speak for themselves, but for the most fun, cuddle up in a book nook and watch bub make some noise. Press, listen and giggle!
Available from UrbanBaby ($15.95 each)