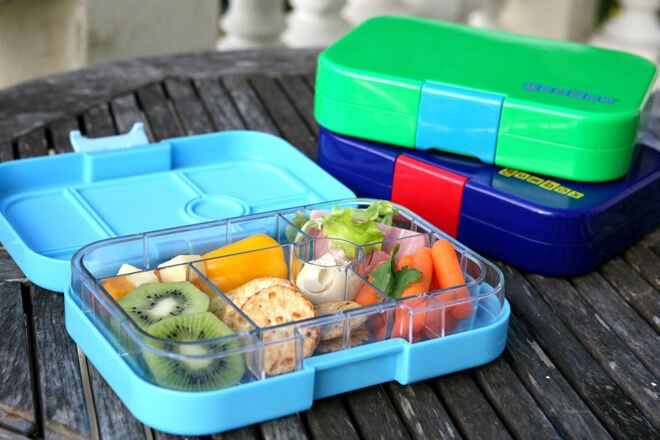 Bento lunch boxes are fab for packing nude food lunches and for fussy eaters who like to keep foods separate from each other. The lil' compartments mean different foods stay put and the best part is most bento lunch boxes are leakproof.
The food choice options are endless too – from mini sangas, to fruit and veg, or even crackers and dip, you are limited only by what your little darlings will actually eat!
Here are our top 14 bento lunch boxes for school kids. Happy munching!
Love Mae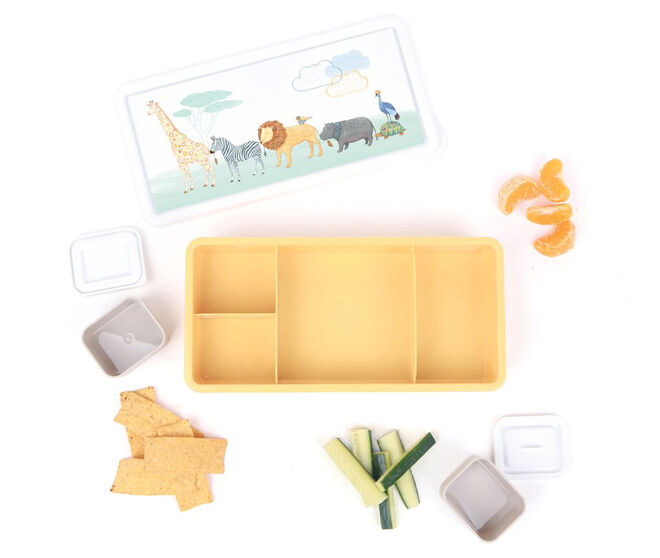 Love Mae Lunch Box ($35.00): Packed lunch never looked this good with the Love Mae Bento-style lunch box. Leak-proof and non-toxic, it reduces the need for extra packaging, working towards a waste-free lunch.

---
Boon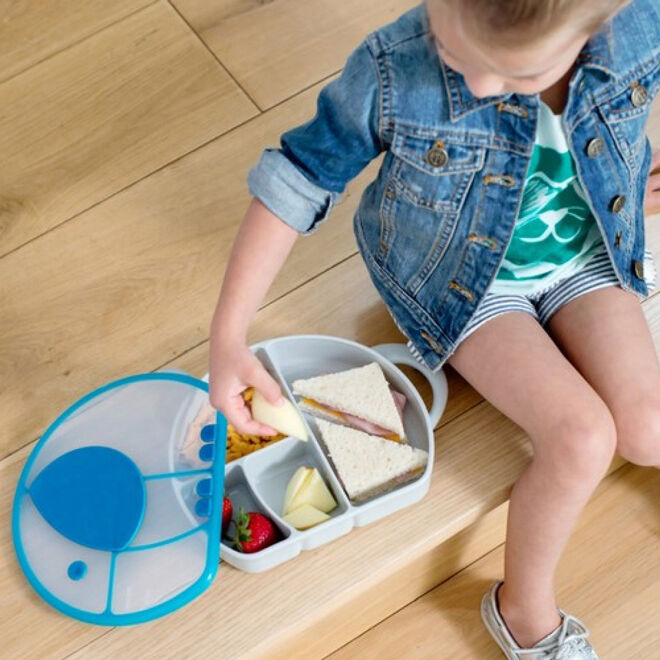 Boon Trunk Lunch Box ($20.95): The coolest lunch box to feed your little calf, the Boon trunk lunch box has divided compartments and an airtight lid to keep food fresh.

---
PackIt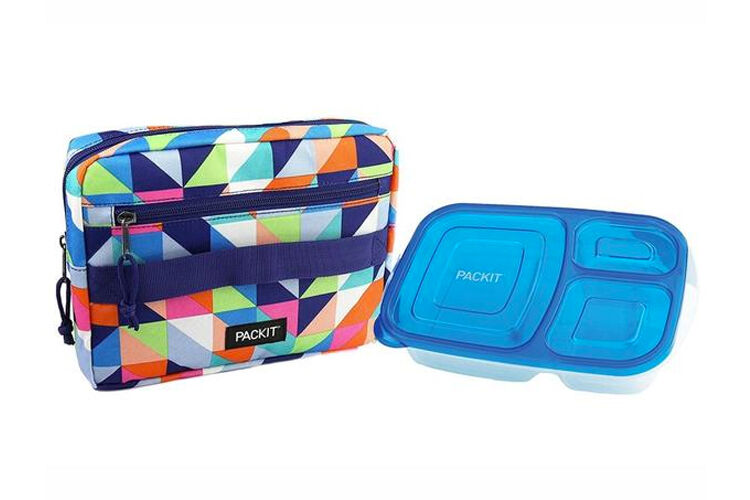 PackIt Freezable Bento Box Set ($44.95): A foldable, freezable bag that keeps food and drinks cool anywhere. Freezable gel is built into the walls of the bag so there's no need for extra ice packs. Super cool!

---
Little Lunch Box Co.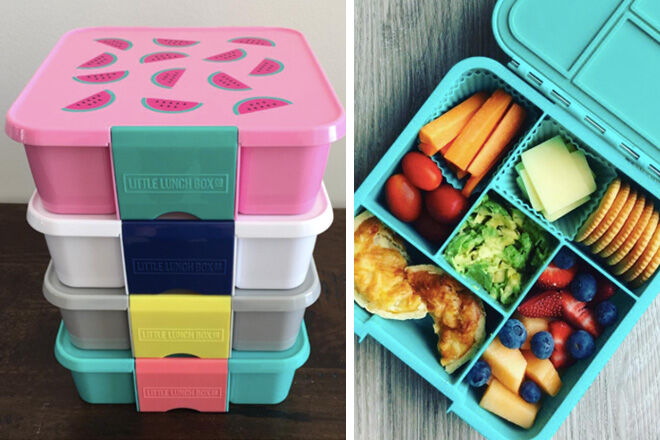 Little Lunch Box Co. ($44.95): These colourful bento boxes have either three compartments or five – that's a compartment for each of the major food groups!

---
Goodbyn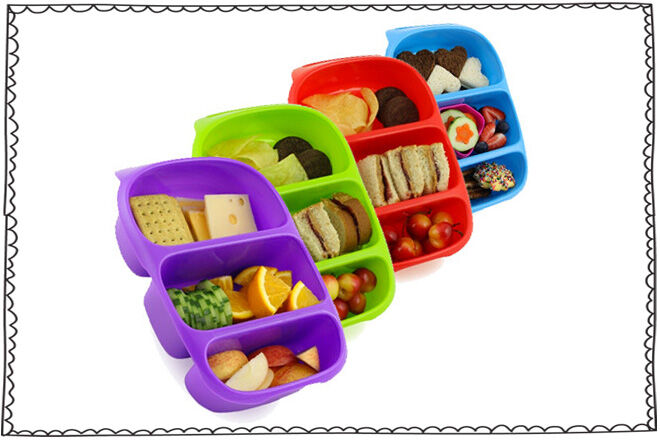 Goodbyn Bynto ($16.95): The Goodbyn Bynto have three compartments so you can mix and match sanga and snacks. Plus the 'ears' feature on the lid makes it easier for little fingers to get the lid off.

---
Planetbox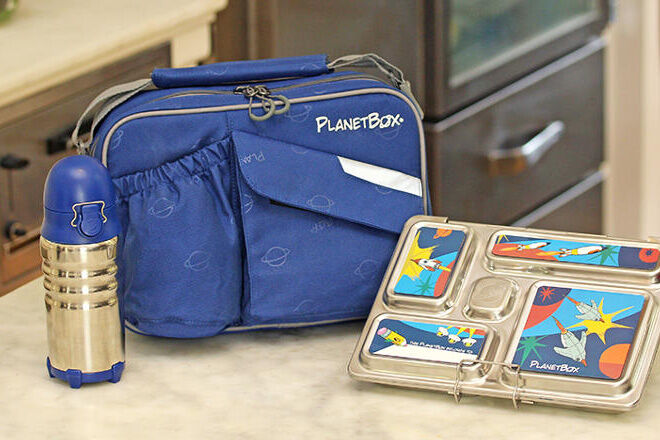 PlanetBox Range (from $118.95): The PlanetBox range of bento kits are the bees knees of bentos. Not only do they come with a drink bottle and insulated bag to keep things cool, they can even be fancified with interchangeable magnets.

---
Yumbox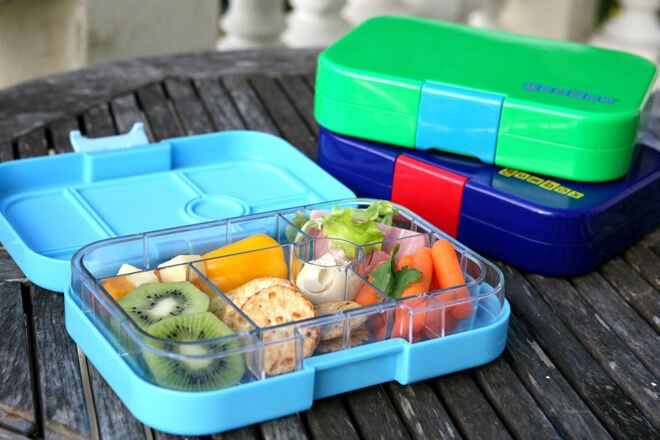 Yumbox Lunch Box ($39.95): 100% leakproof, these bento lunch boxes feature super cute designs that only become visible once lunch is eaten- clever!

---
Bentology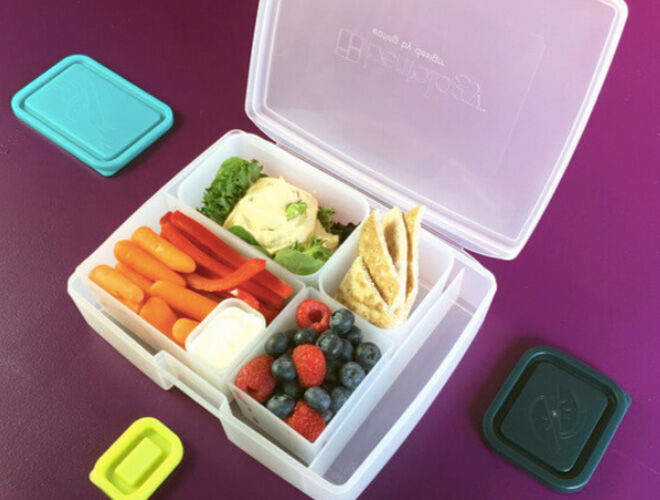 Bentology Bento Lunch Boxes ($34.95): With three removable leak-proof containers, these offer great versatility when it comes to food options.

---
Go Green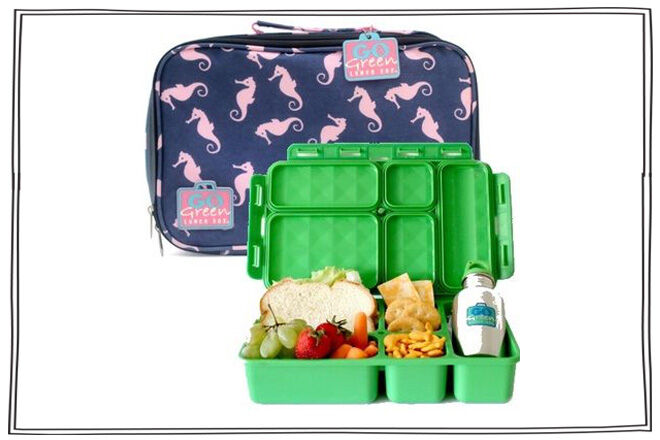 Go Green Bento Lunchbox Sets ($69.95): These sets come with a bento style lunch box, insulated bag and ice pack to keep things cool, a water bottle and our favourite – a super cute lil' whiteboard where you can write special notes or reminders!

---
Bentgo Kids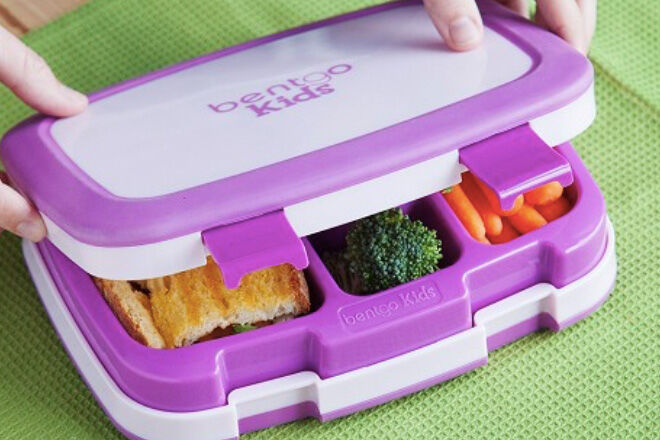 Bentgo Kids Bento Lunch Box ($45): With well-proportioned compartments, the Bentgo Kids Bento Lunch Box is perfectly sized for little tummies. And the rubber overlay is handy protection when it's bouncing around in backpacks.

---
LunchBots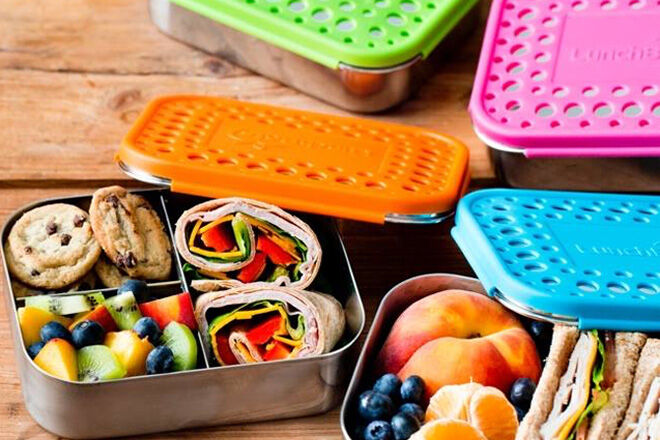 LunchBots Bento Boxes (from $45.50): Got a hangry kid with an insatiable appetite? These bento boxes are 60% larger than the classic range so you can pack enough that they'll never go hungry.

---
Stuck on You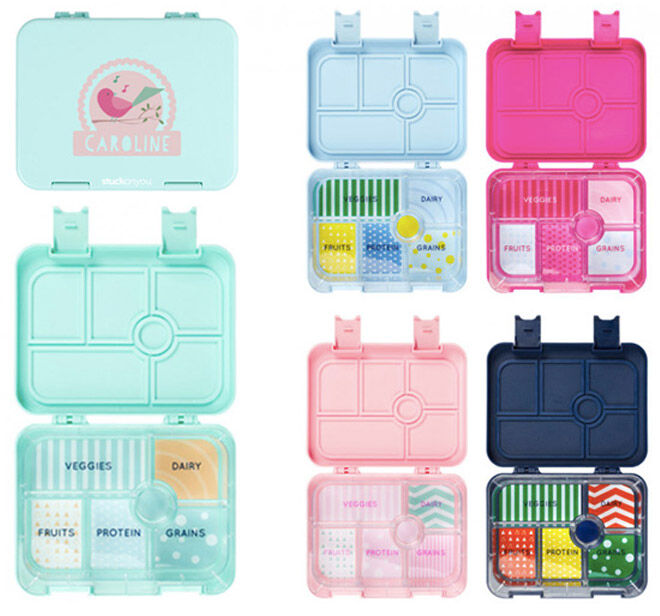 Stuck On You Personalised Bento Boxes ($49.95): Forget the soggy sandwiches, limp carrot sticks and melted cheese sticks. The new range of bento boxes from Stuck On You are as bright and bubbly as their personalities.

---
Fuel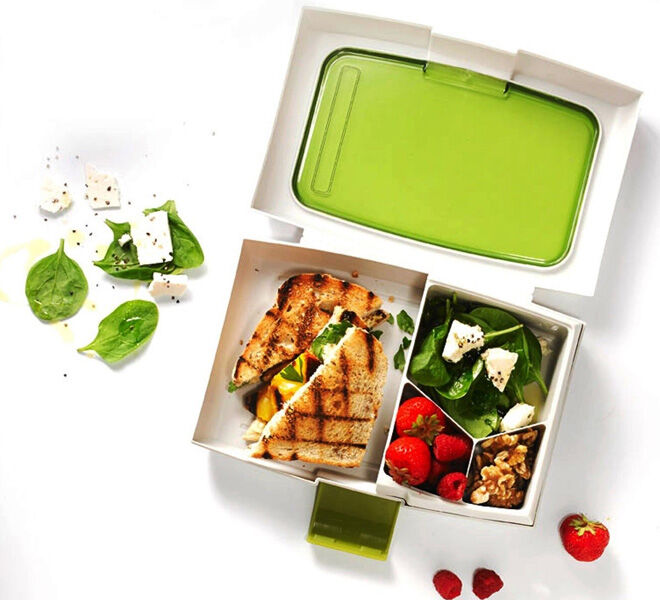 Fuel Bento Lunch Box ($27.95): Fuel your little ones lunch! This bento box has 4 compartments for healthy eating and is dishwasher safe for easy clean up – fist pump!

---
Pottery Barn Kids
Spencer Bento Box Container ($22.50): has 5 compartments, is great value for money and can be whacked in the top rack of your dishwasher for easy cleanup.

---
Read next …
Whether your little one is off to kindy or your not-so-little one is starting school, we've got you covered. Here are a few articles that you might like to read next.