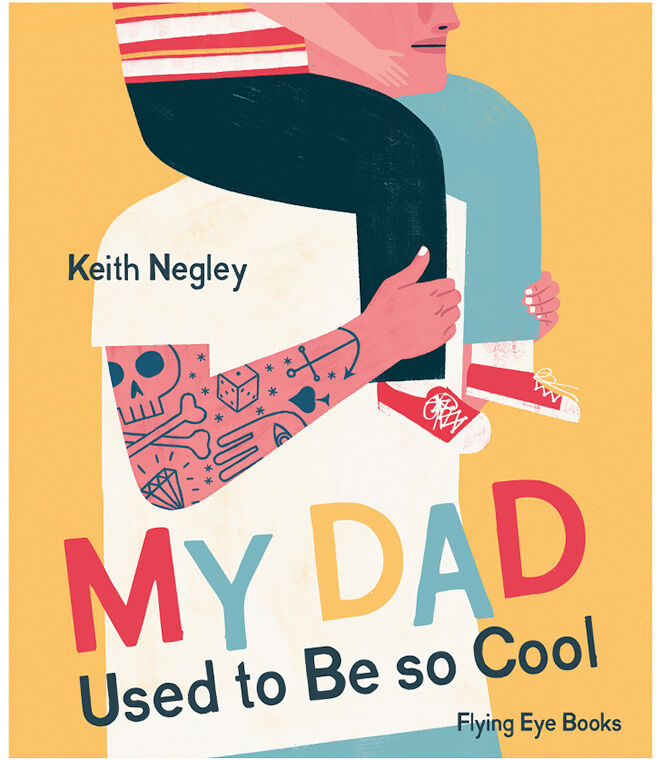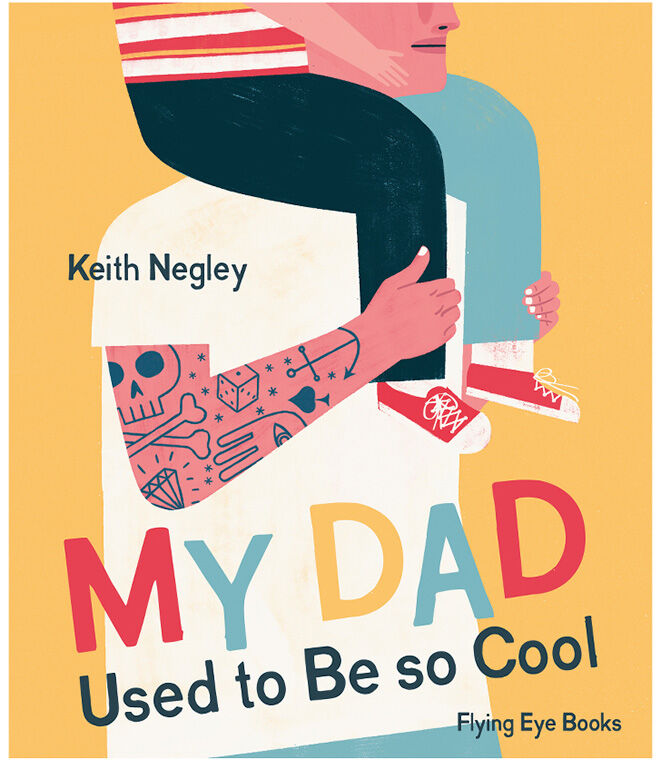 "My Dad having fun?  It's hard to imagine. He's always so serious?"
Life changes a lot when a little one comes along. Fun late nights and loud music are replaced by not-so-fun early mornings and loud mini monsters. Suddenly you're responsible for another human being and that means you're the designated adult in the room. It's enough to make even the hippest parent feel a little uncool!
Keith Negley's emotively striking picture book, My Dad Used to Be so Cool, takes a playful peek at how different life is with kids by looking at it through the eyes of a child.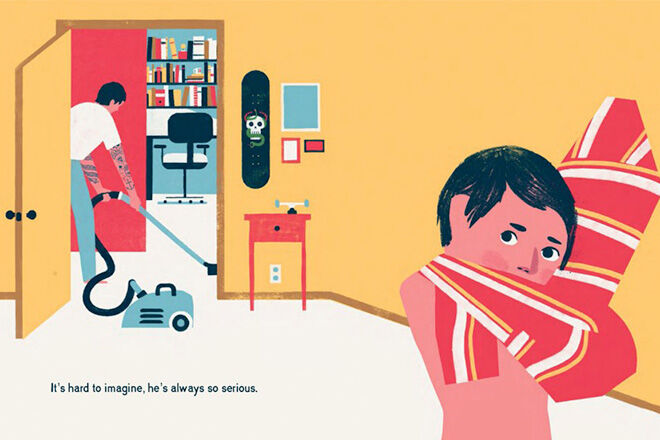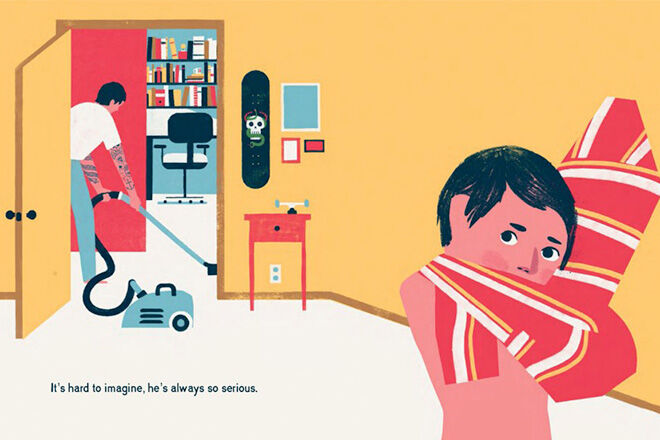 A young son watches as his Dad does what parents do – he folds laundry, vacuums and drives a daddy wagon. But a skateboard hanging on the wall, a drum kit hiding in the closet and Dad's sleeve tattoos betray his seemingly secret past. He used to be cool!
The boy wonders what happened. Although we all know it's not a case of 'what' but 'who'.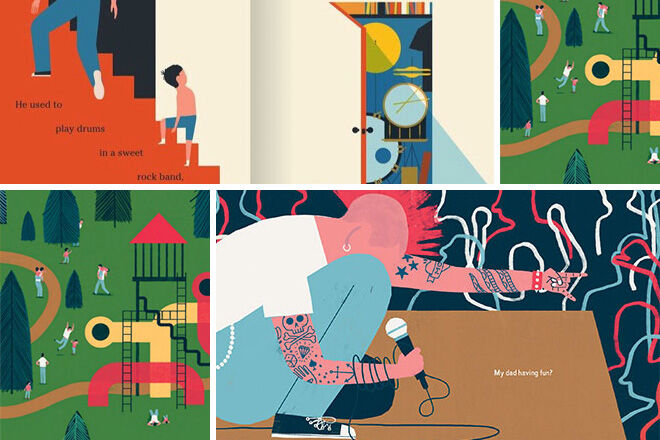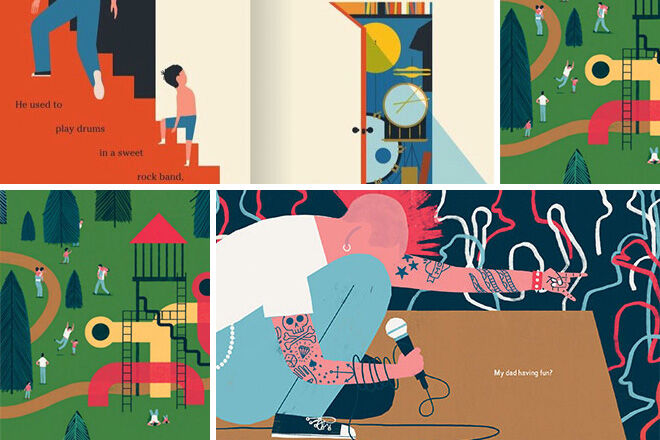 But for this little man, with a Dad who loves and cares for him and does all the fun things kiddos like to do, maybe Dad might still be a bit cool after all. Just in a different way.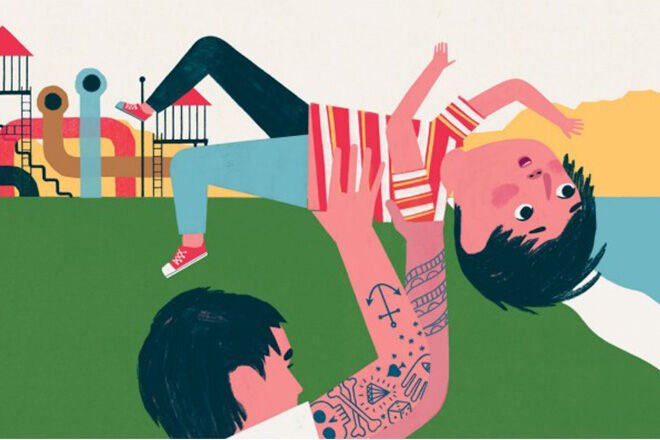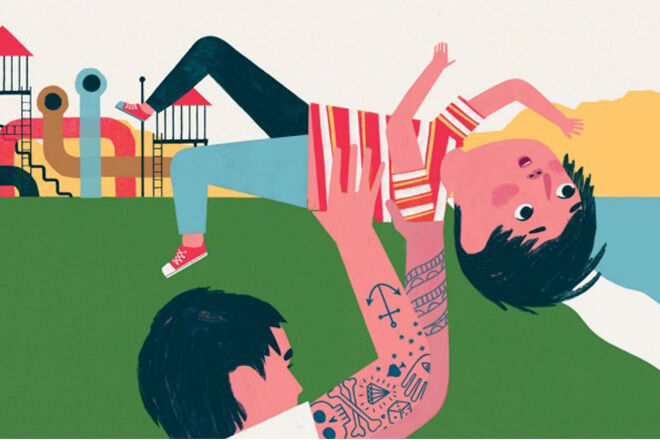 Publication details
0-5 year olds
Hardback | 48 pages
05 Jul 2016
Flying Eye Books
 London, United Kingdom