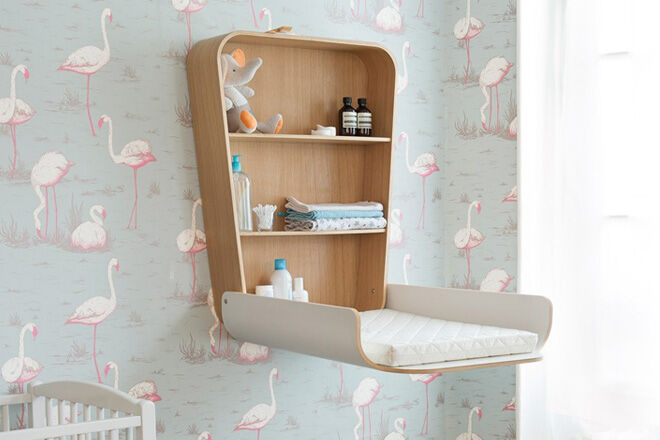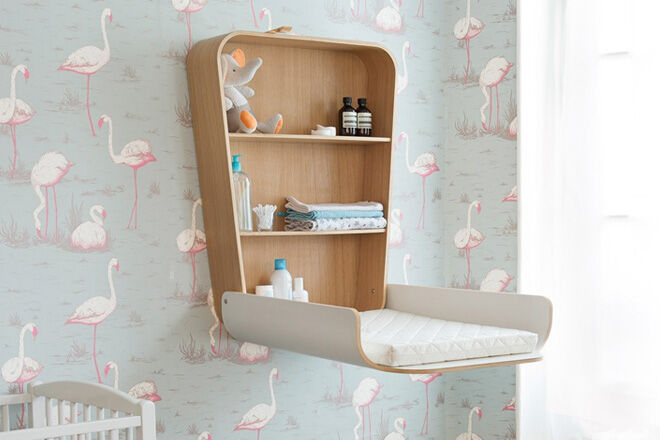 If space is at a premium in your baby's nursery, then you are going to love the Charlie Crane Noga change table. Designed to be wall-mounted, this change table has a beautifully minimalist aesthetic, making it perfect for the contemporary home.
Super functional, the clever design keeps everything at the ready.
Nappies, wipes, lotions and potions are easily stored on the shelves within, and out of sight when closed. There's also no need for unnecessary bending from mum or dad, so bubba stays safely in sight at all times.
Launched in 2014, Charlie Crane is the brainchild of Parisian product designers, Erick Demeyer and Steven Leprizé. Made from plywood and modern matte laminate, the soft curved edges lend the change table a mid-century Nordic vibe.
With a timeless appeal, the Noga would be equally at home in any modern or retro styled baby nursery.
Available online from Leo & Bella ($1200).