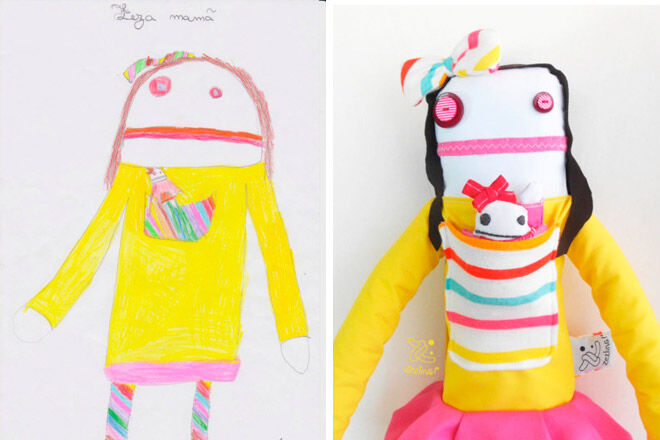 Take DIY to a new level with the design-it-yourself rag doll called Zé Zezling!
For this project, just imagine up a doll on paper, or use the handy design-a-doll plan, and the Zé Zezling team will transform the drawing into a one-of-a-kind, handmade doll, complete with personal story and ID card with his (or her) name and birth date.
Kiddo-designed dolls, Grandad-lookalike dolls, dentist dolls and octopus-arm clown dolls are just the beginning!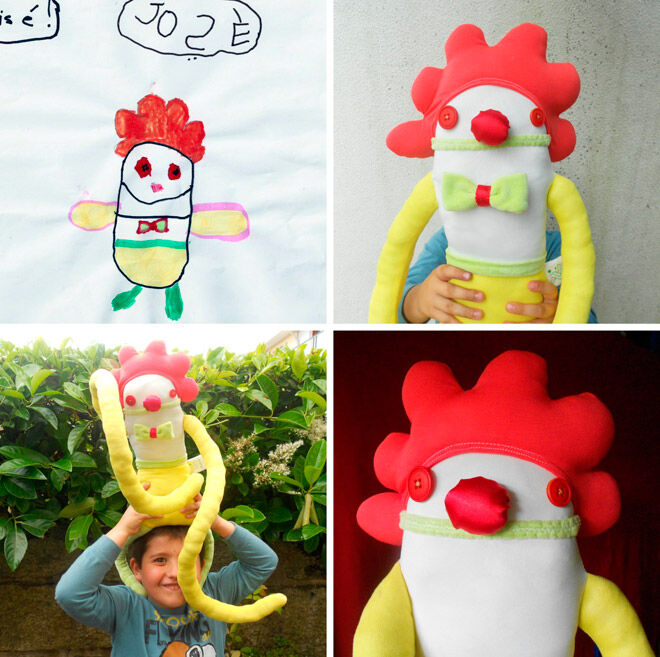 Once the Zé Zezling arrives, there's a whole online community for sharing stories, photos, videos and letters with all the other adoptive Zé Zezling families. Zippity-doo-dah, what a wonderful idea!
Available online from Etsy seller Zezling.