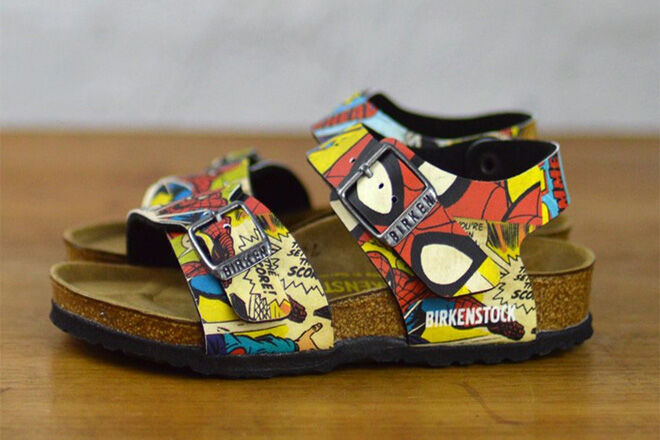 We're going positively cuckoo for these superhero-inspired Birkenstocks for kiddiewinks and so will your kids!
So comfy and high on hip factor, Birkenstocks, otherwise known as Birkies, are the bees knees of summer sandals. And these New York BF Spiderman Birkies are the coolest pair we've seen yet.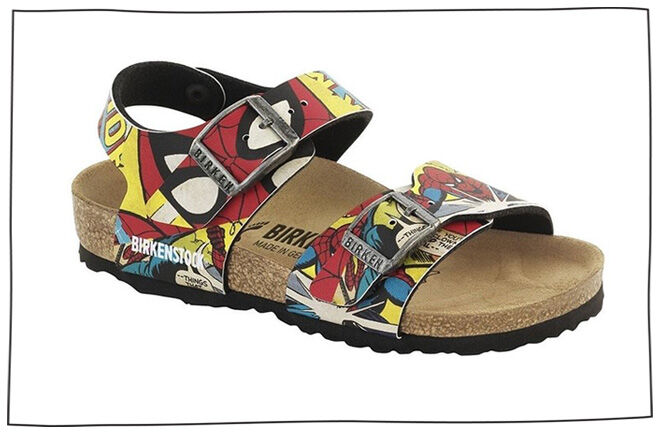 With gorgeously soft leather uppers and comfy cork bottoms, Birkenstocks are ergonomically designed to support and cushion – the contours in each pair of sandals allowing for stretch, flex and natural movement of little feet.
Let's face it though, the only thing little Marvel fans will care about is the fact that Spidey is on them!
Available online from Big Dreams  ($124.95).