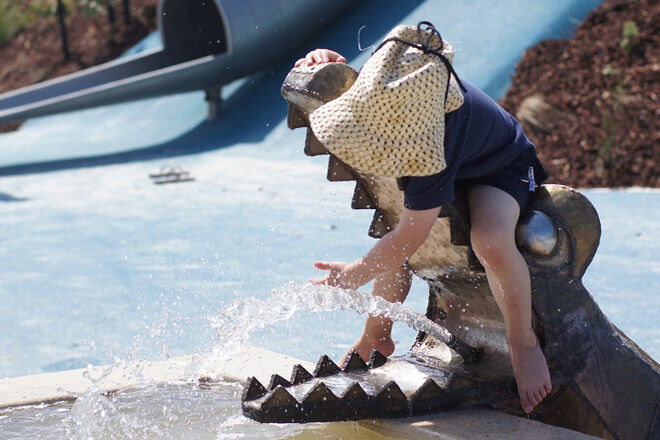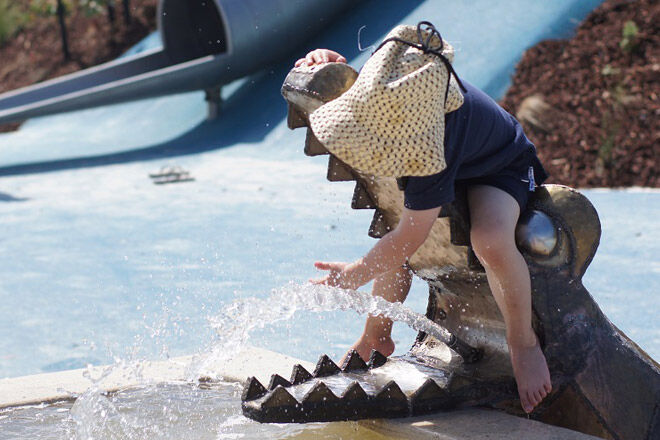 Make a splash with all the fun – and free! – water play options in Melbourne. After all, water play is the ultimate junior crowd-pleaser. It's messy (in a clean way), fun (in a "YAY!" way) and parents can watch from the sidelines of a spray park or get into the action themselves.
To guarantee smiles, pack up the necessary gear (spare clothes, we repeat, spare clothes!) and dive into a wet zone. With pumps, troughs, fountains and streams, it's time for water, water everywhere, in their shoes and in their hair!
Here are our favourite 9 water play areas to visit in Melbourne. Enjoy.
1. Ron Barassi Snr Park
With pumps, fountains and mini-weirs, the playground in Ron Barassi Snr Park is a summery delight for sprogs. Get set to get wet! Bolte Bridge end of Docklands Drive, Docklands VIC 3008
2. Riverwalk Village Park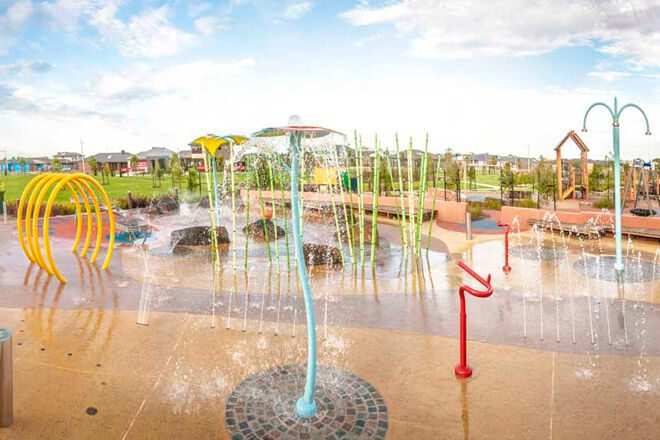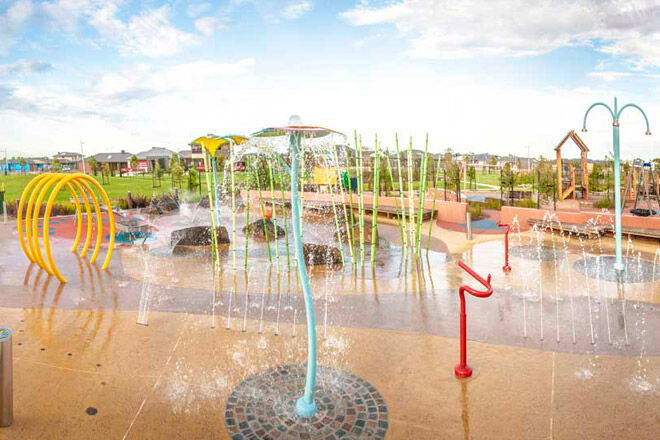 Welcome to one of Victoria's largest water play areas. Riverwalk Village Park has colour, fun and H2O in generous quantities, so slap on the sun protection and let littlies loose. Newmarket Road, Werribee VIC 3030. (image via My River Walk)
3. Ian Potter Foundation Children's Garden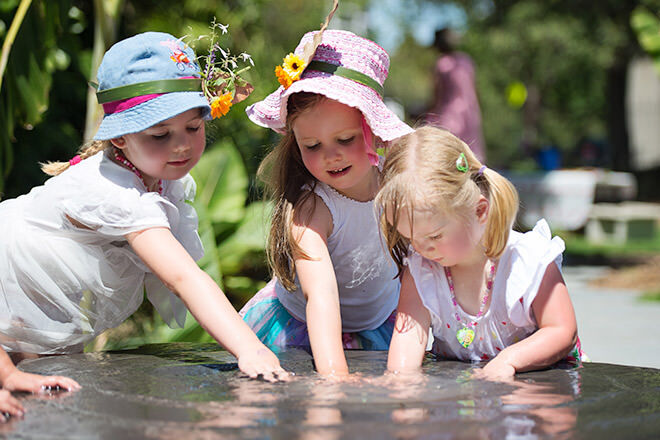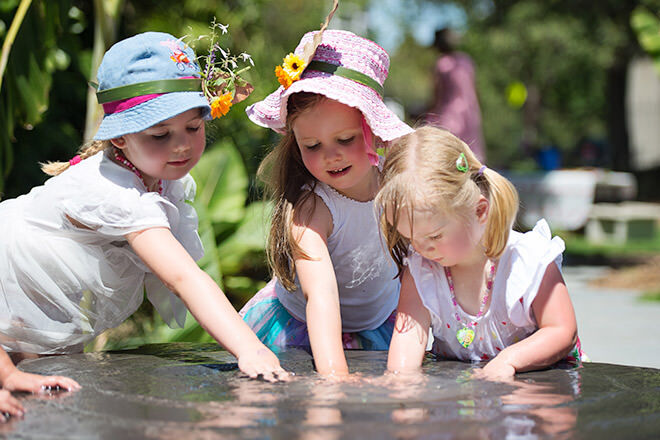 With The Rill stream running through it and spiral fountains bursting into action on 25 degree+ days, the Ian Potter Foundation Children's Garden is a hit on a hot day. Royal Botanic Gardens, Birdwood Avenue, Melbourne VIC 3004. (image via Royal Botanic Gardens Victoria)
4. Nature Play at Royal Park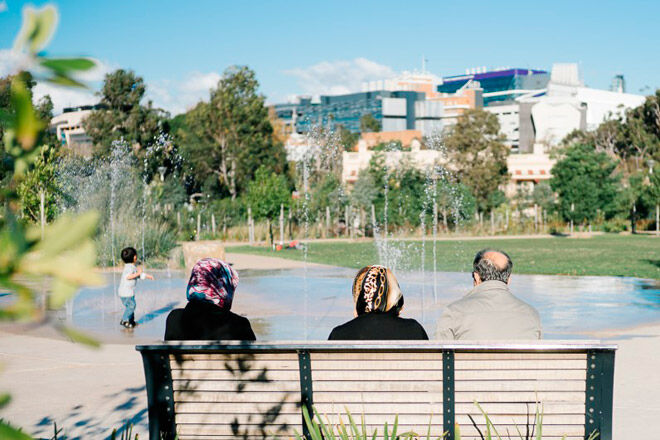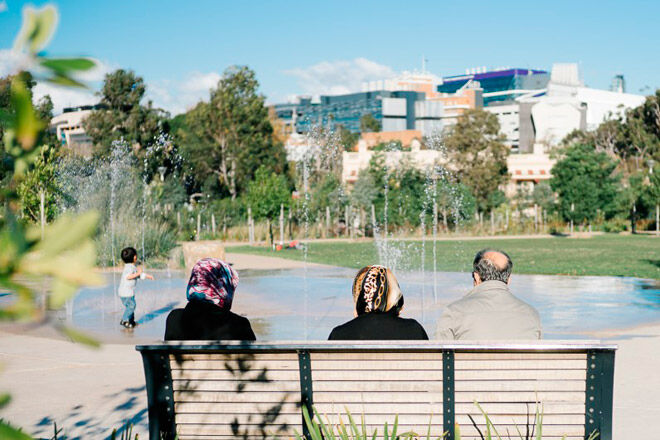 Nature Play at Royal Park is officially Australia's Best Playground. With a splash pad spraying water and pumps providing the interactive touch, soak up the award-winning facilities! Corner Gatehouse Street and Flemington Road, Parkville VIC 3052. (image via The Plant Hunter)
5. Saltwater Coast Crocodile Park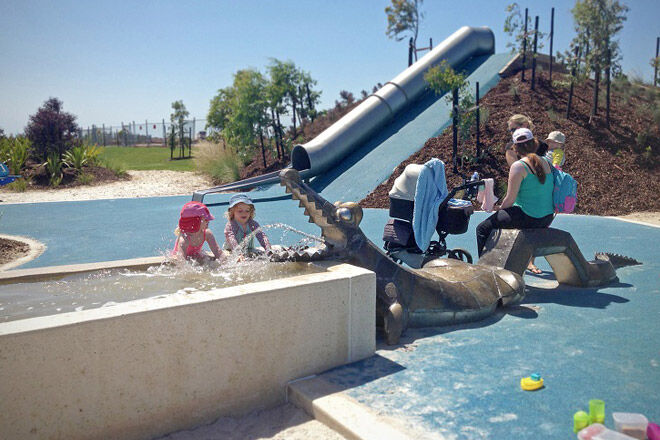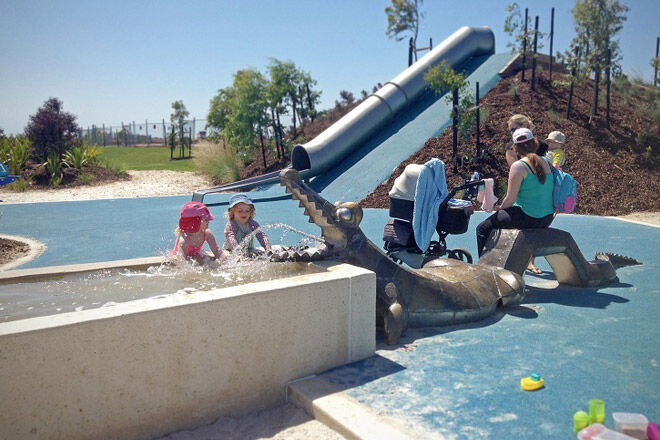 With rapids to roam across and a water play trough, the star attraction at Saltwater Coast Crocodile Park is a bronze croc that spouts water from his jaws. Squee! Corner of City Bay Road and Saltwater Promenade, Saltwater Coast, Point Cook VIC 3030. (image via AILA)
6. Plum Garland Memorial Playground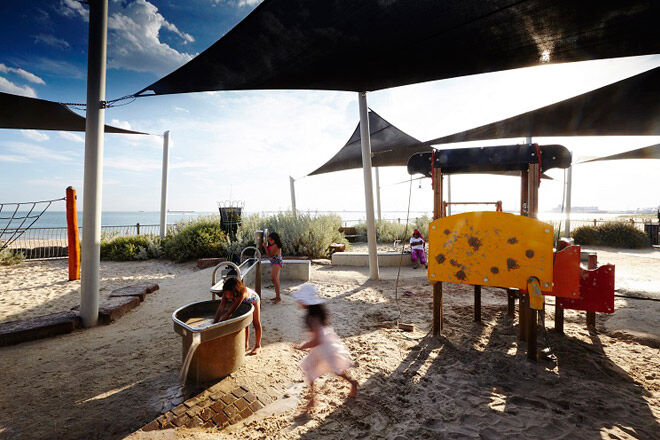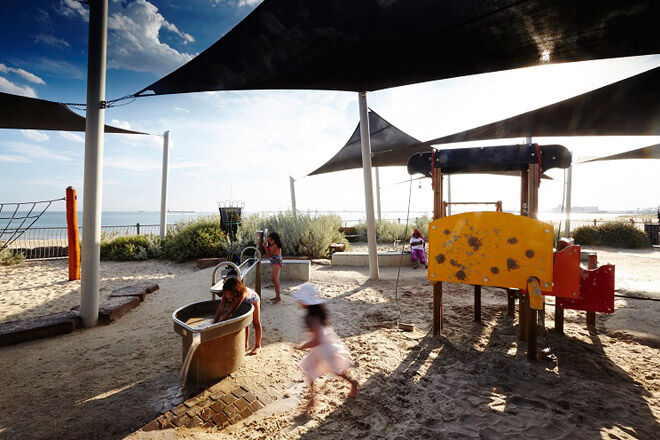 Plum Garland Memorial Playground has water views as far as little peepers can see, and inside the fully fenced space there's a water play area to get pumped about. Splish, splash, splosh! Beaconsfield Parade, Albert Park VIC 3206. (image via AILA)
7. Parliament Gardens Reserve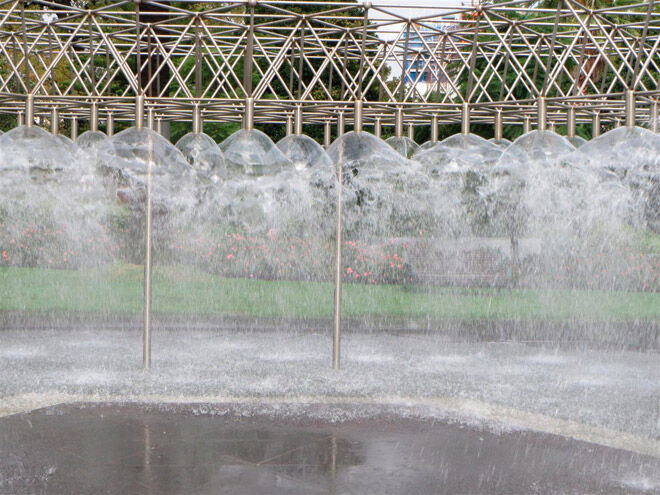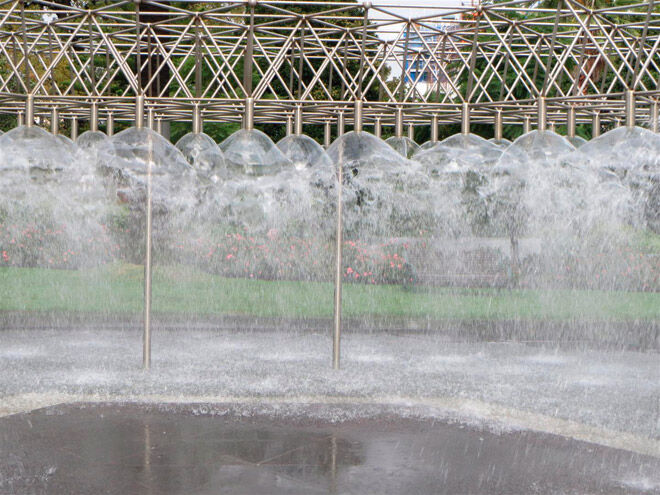 Walking through Coles Fountain is a recipe for giggles galore – and we're not just talking about the kids. Go Mum! 489 to 531 Albert Street, East Melbourne VIC 3002. (image via High Riser)
8. Royal Botanic Gardens, Cranbourne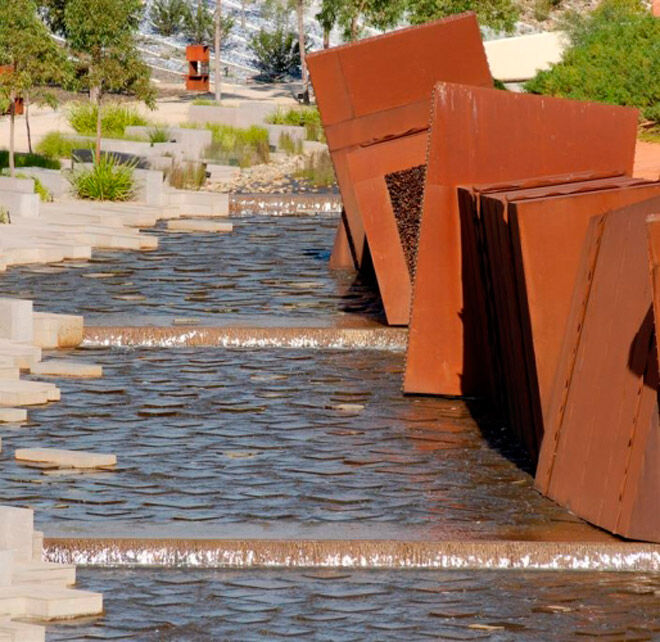 The Rockpool Waterway is a great place for older kiddos to wet their tootsies. Flowing through The Australian Garden, this contemporary stream is a rockhopper's dream. Ballarto Road and Botanic Drive, Cranbourne VIC 3977.
9. Seville Water Play Park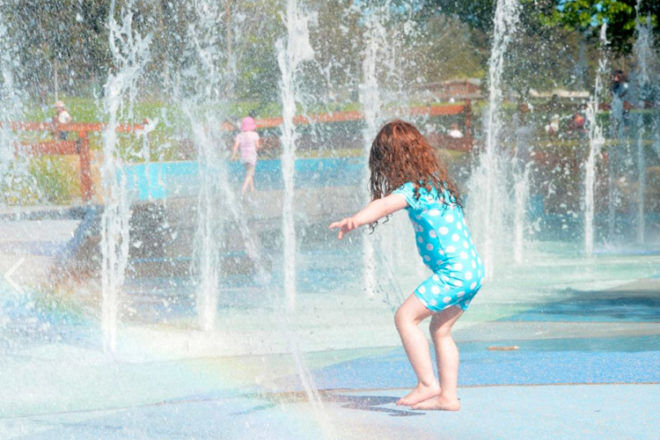 Go the extra mile and visit Seville Water Play Park – where water rains down on little people like a summer storm. 20-28 Monbulk-Seville Road, Seville, VIC 3139. An hour's drive from Melbourne.
---
KEEP READING:
More on summery play
13 water games to keep kids cool on hot days
Shades of summer: 16 cool brands doing kids' sunglasses
Nature play: 10 reasons kids should play outside (+30 ideas!)