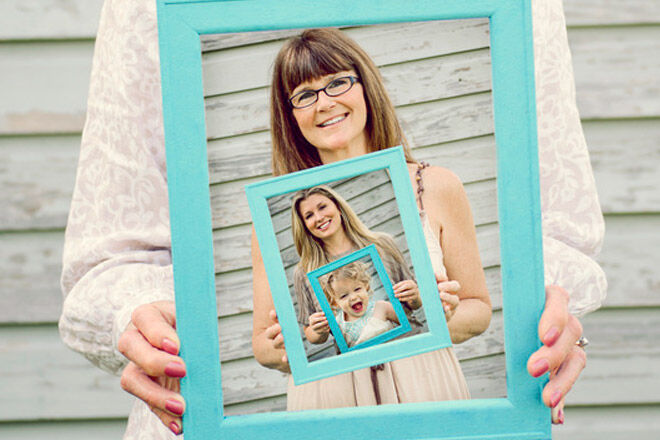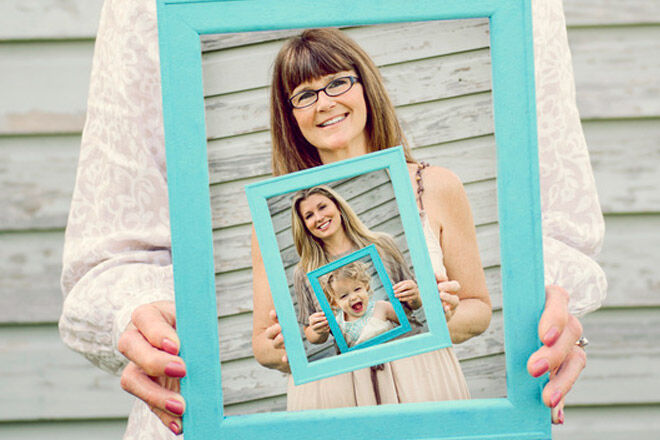 A multi-generational photo is a fun way to get the family together and create a beautiful keepsake. It shows the bond between the young and not-so-young and captures all that love and laughter for years – and generations – to come.
To create an image that will be treasured forever, all that's needed are some subjects (hello mums, bubs, grannies and great-grannies!), plus a flash of inspiration. With ideas for touching portraits, funny takes and clever composition, this shoot is an all ages activity.
Here are 10 ways to capture different generations in one photo.
1. Candid shot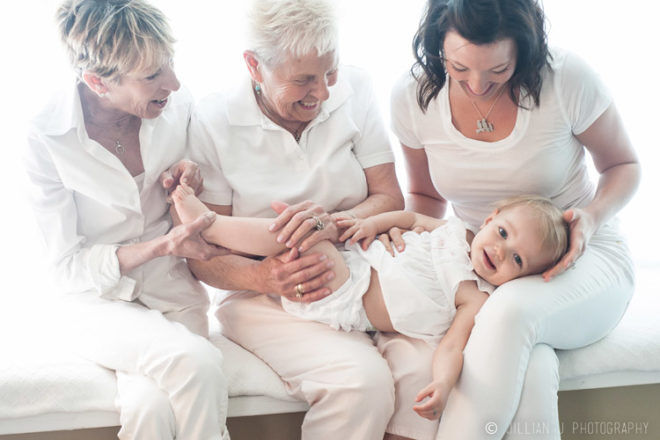 A relaxed portrait is a natural way to capture that family feeling, and a little person ensures smiles all round. (via Jillian J Photography)
2. The loving touch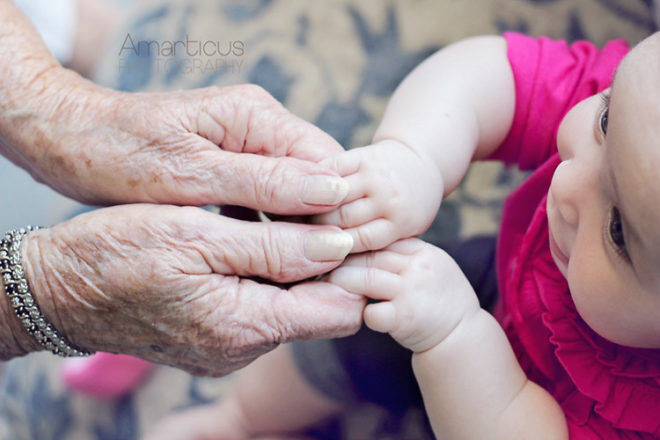 Holding hands is a beautiful way to show the bond between the young and the not-so-young. (via One For The Honey)
3. In the frame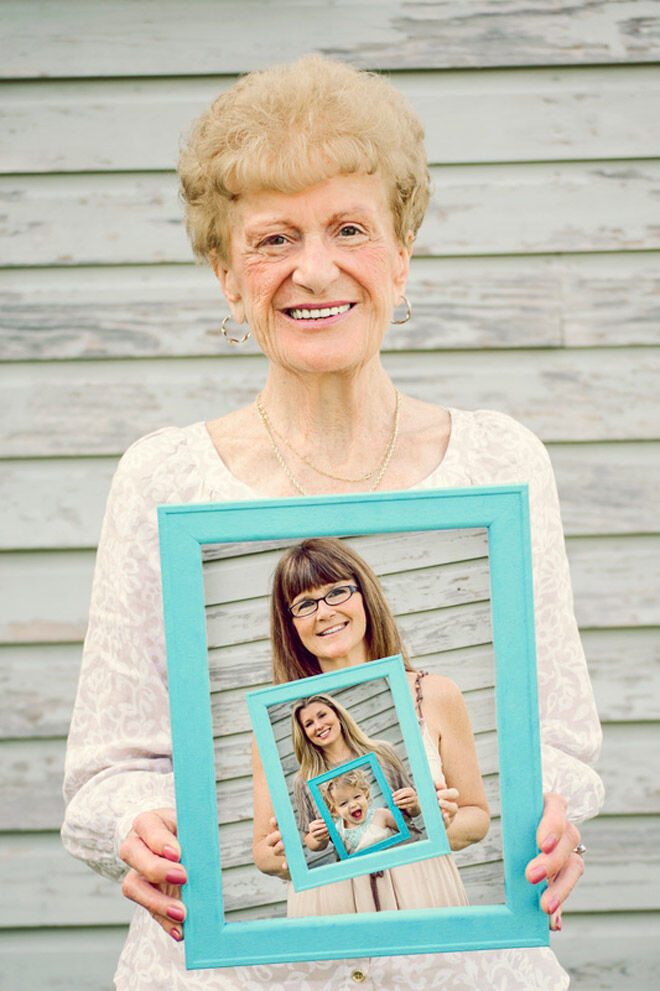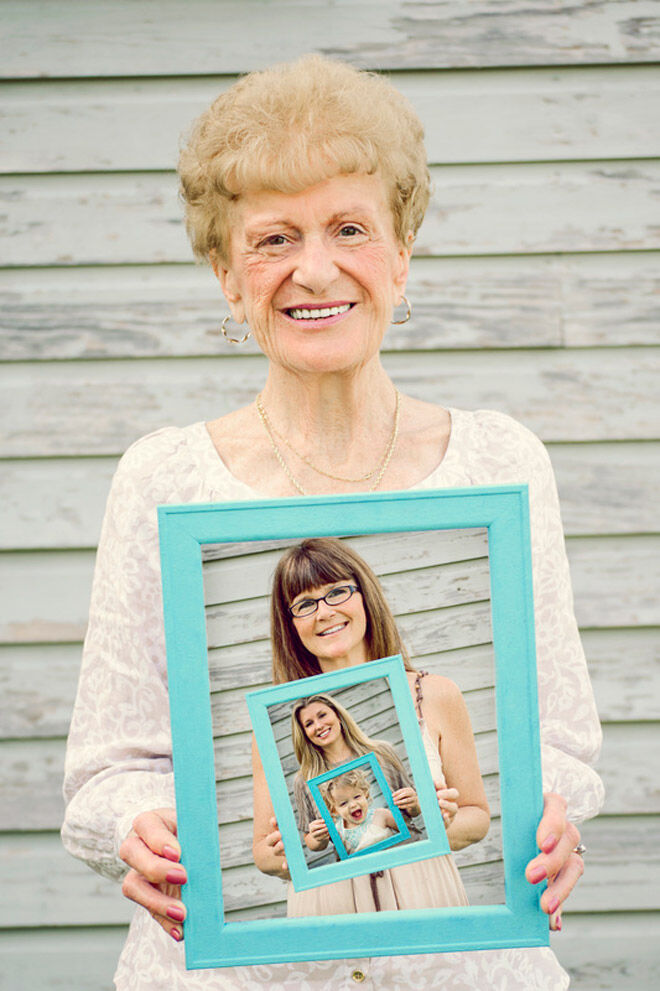 Some simple staging and a sprinkle of Photoshop wizardry conjures up this four-in-one portrait. (via Moose Photography)
4. Iconic black and white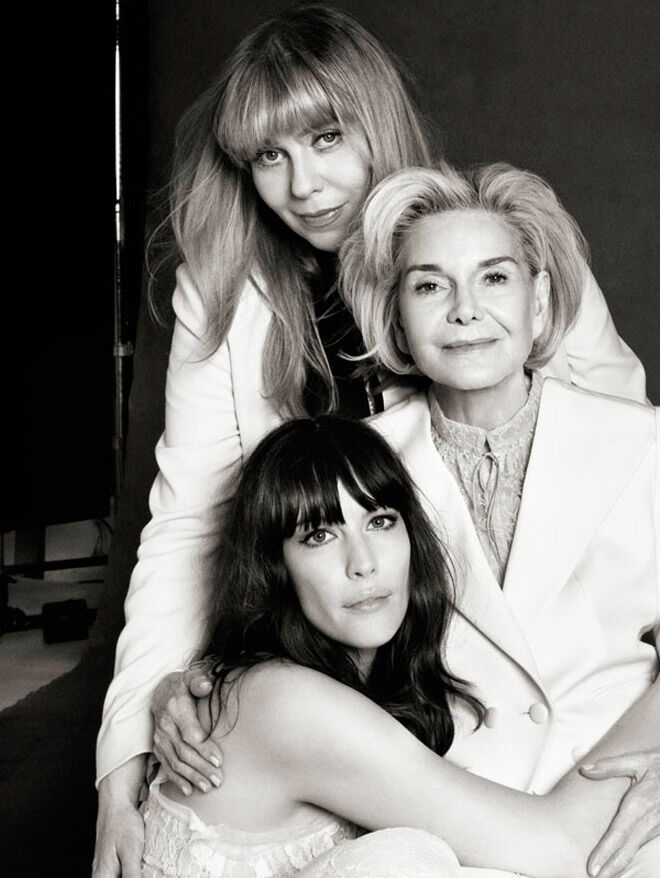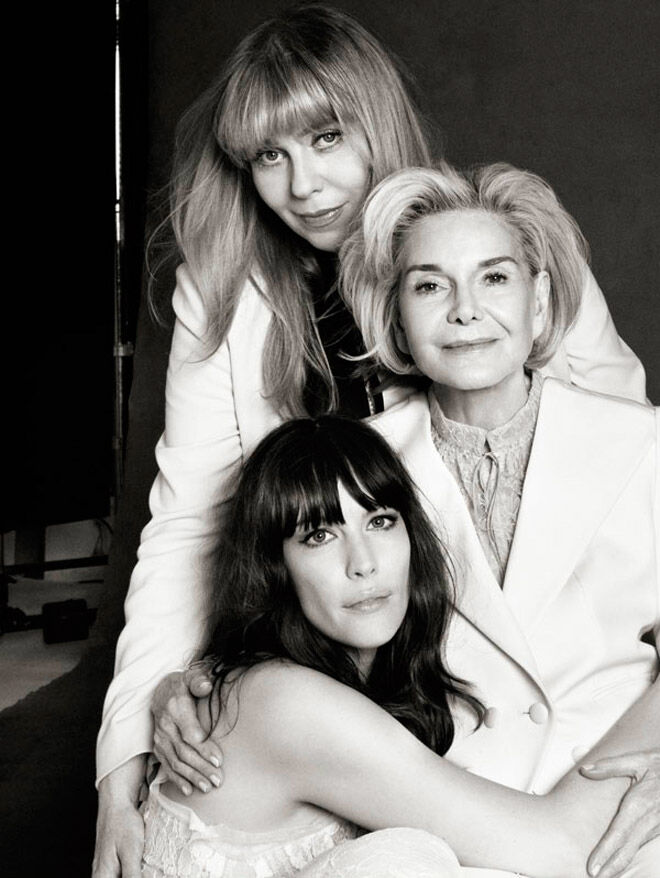 Even if Liv Tyler isn't in the family, black and white adds glamour to a portrait. (via Bebe Buell on Twitter)
5. Hands on heart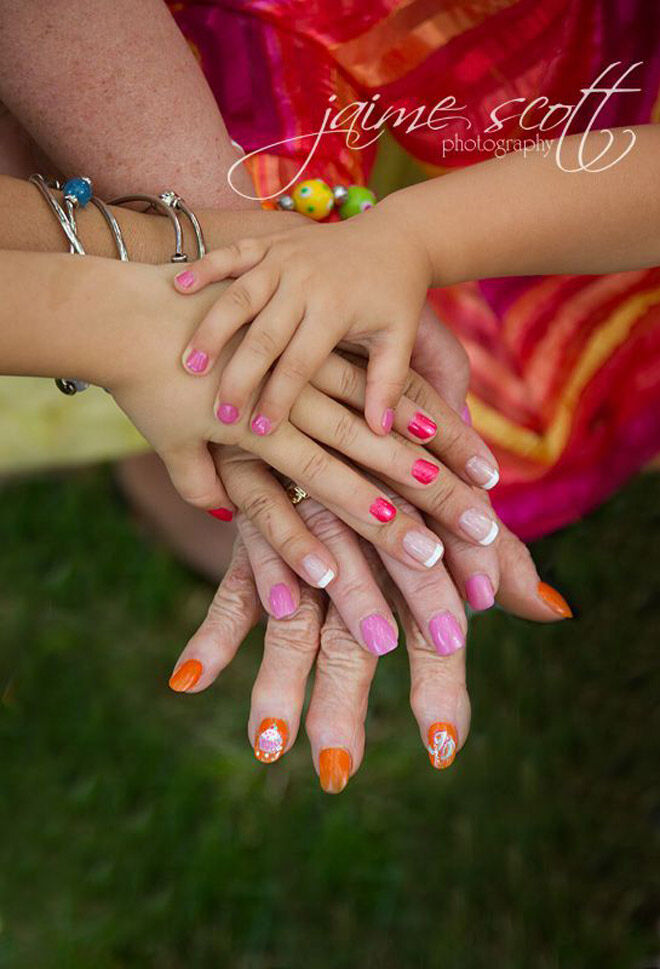 This composition is a touching way to capture four generations in full colour. (via Jaime Scott Photography)
6. On-theme styling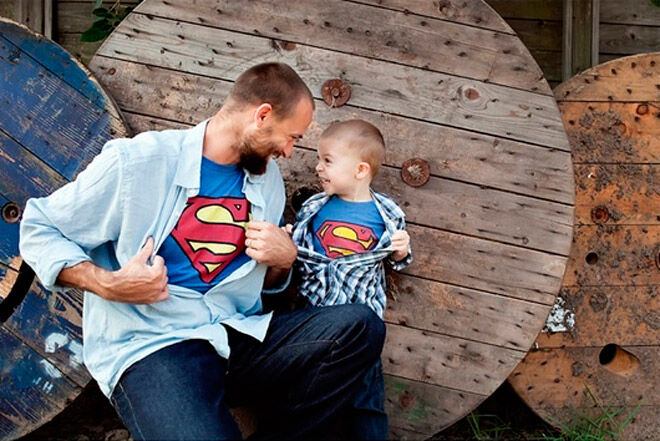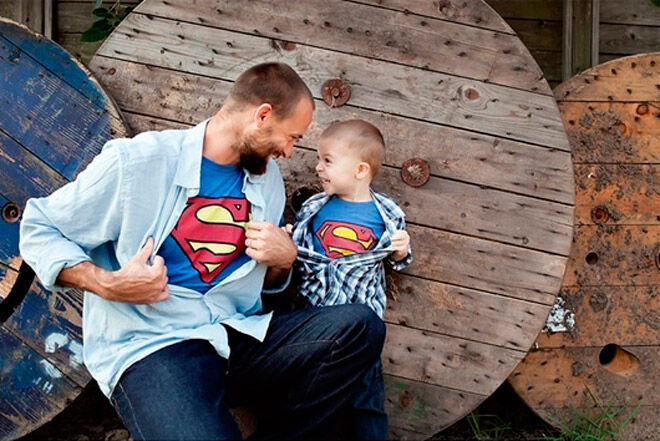 Whether it's father and son or a squad of super relatives, a costume theme is a fun way to unite the generations. (via JBO Photo)
7. Lookalike shots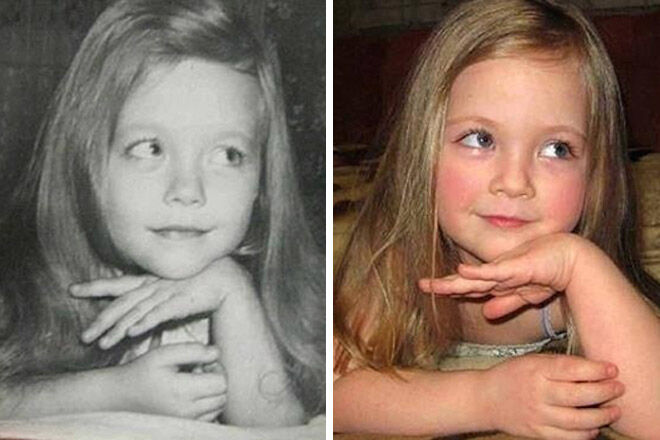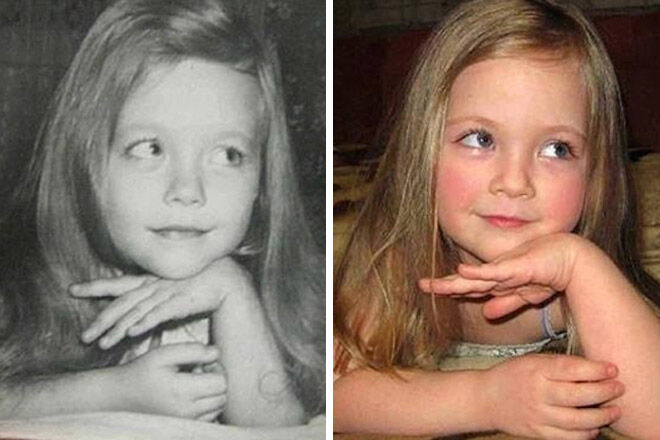 If a little person looks like their parent or grandparent at that age, then take a photo of them in the same pose and frame the pics together. (via Reddit)
8. Memorable group shot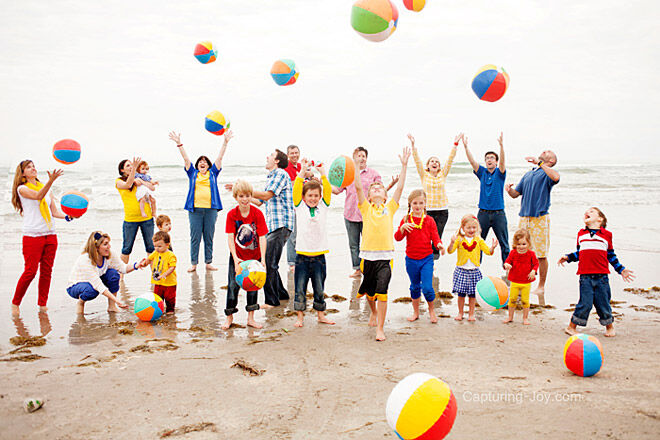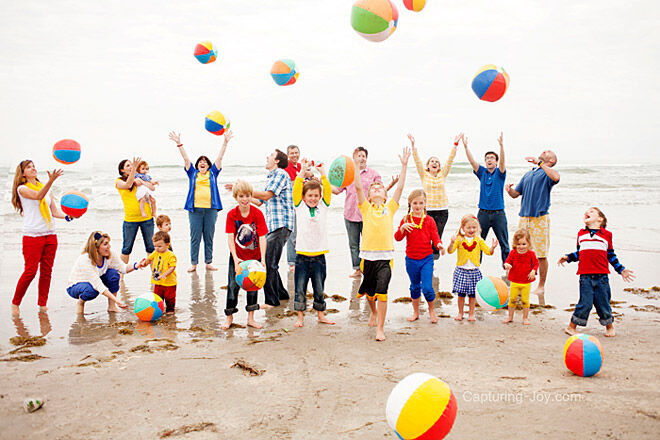 Get the whole family together – and we mean the whole family – then throw in some beach balls to create a colourful action shot. (via Kristen Duke Photography)
9. See the world differently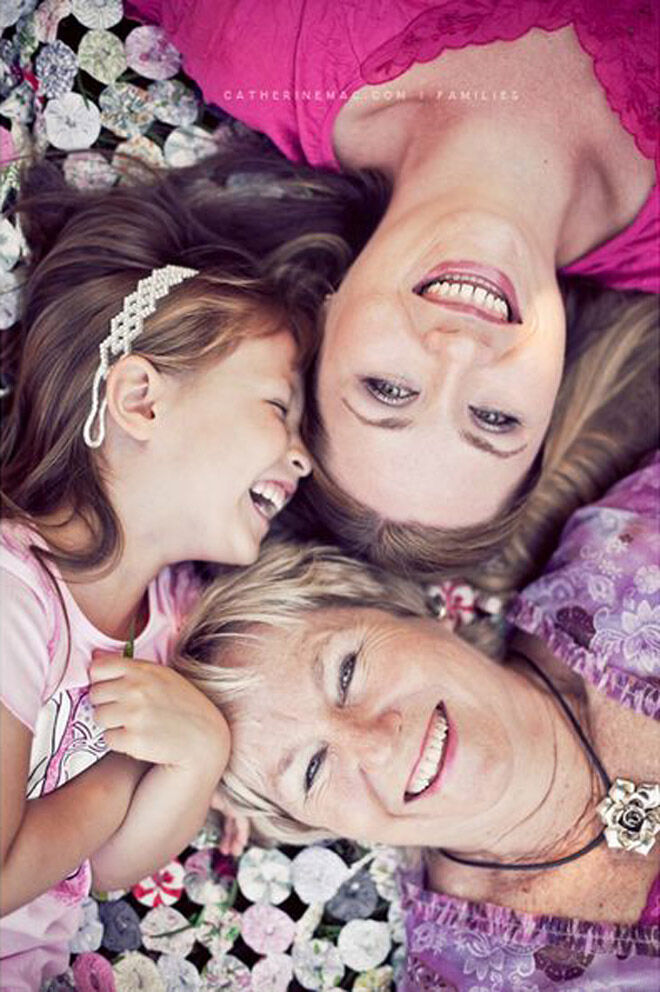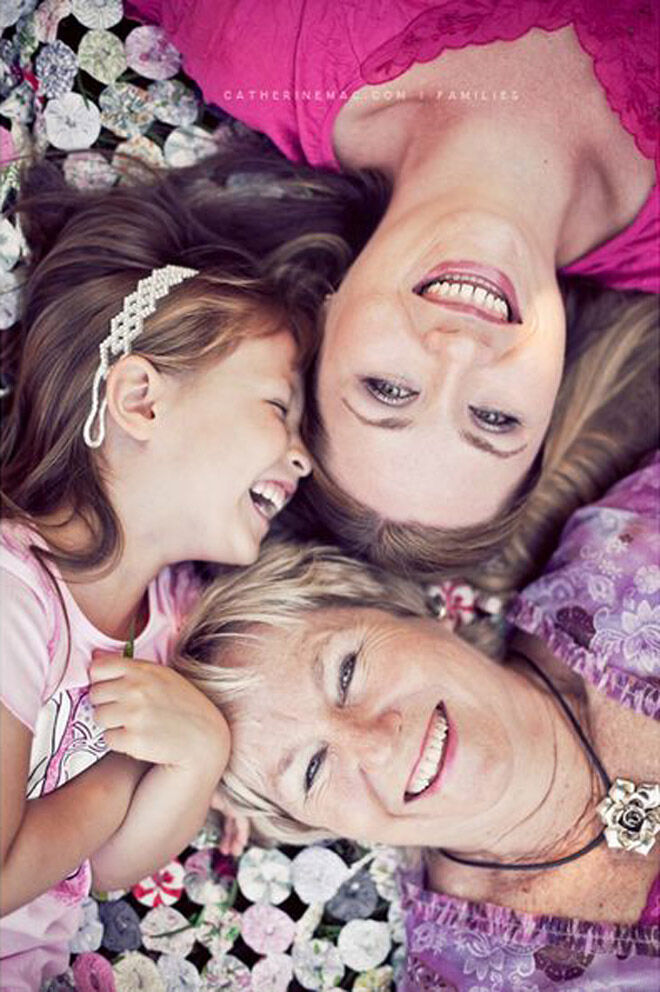 When taking the photo, think about an interesting angle, like an overhead photo, profile shot or vertical portrait in age order. (image via Catherine Mac)
10.  Laugh along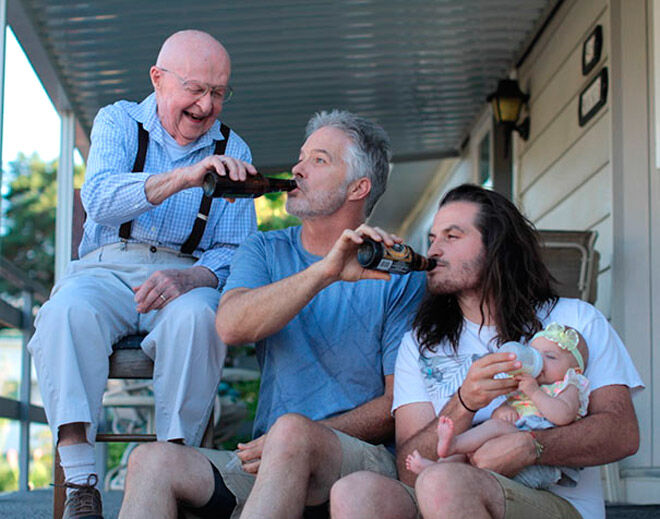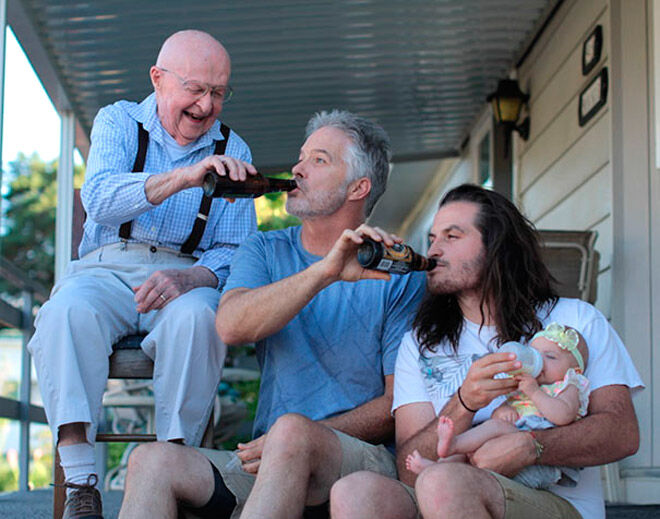 Have a giggle and a hoot with a funny family photo. This 'drinking buddies' pic is gold! (via Imgur)
---
KEEP READING:
More on family photos
Re-creating family photos: Then and now
10 adorable ways to display your photos
10 fun photo ideas to make Dad's day
---