Eating for two can be a challenge. One minute you're starving but the next you can't even look at food. And all the time you're worried about what you can actually eat! Franjo's Kitchen has just the snack to keep you and your belly happy when those pregnancy cravings kick in.
Specially designed by a naturopath and nutritionist, their Belly Bump Pregnancy Crackers are packed full of goodness like sunflower seeds, buckwheat flour and brown rice flour to help boost your energy, reduce sugar cravings and tackle morning sickness.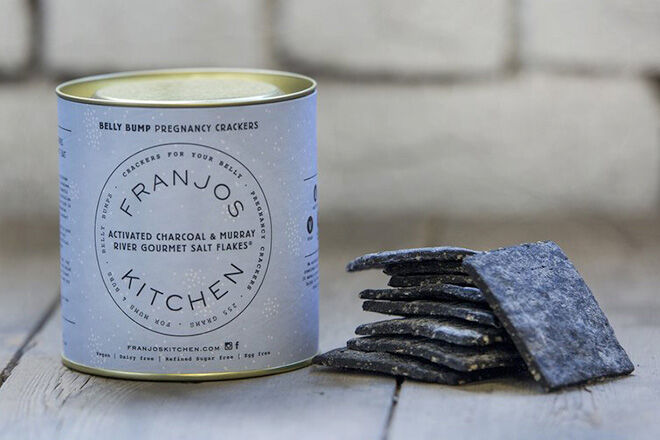 Gluten, dairy, egg and sugar free, the Activated Charcoal and Murray River Gourmet Salt Flakes crackers are delish on their own as a quick guilt-free snack. Or enjoy them paired with your favourite topping when hunger strikes.
If you fancy a sweet treat, follow it up with a belly bump biscuit. And keep snacking when bub arrives with their lactation cookies and crackers packed with natural galactogogues to support your supply.
Available online from Franjo's Kitchen ($15.95).