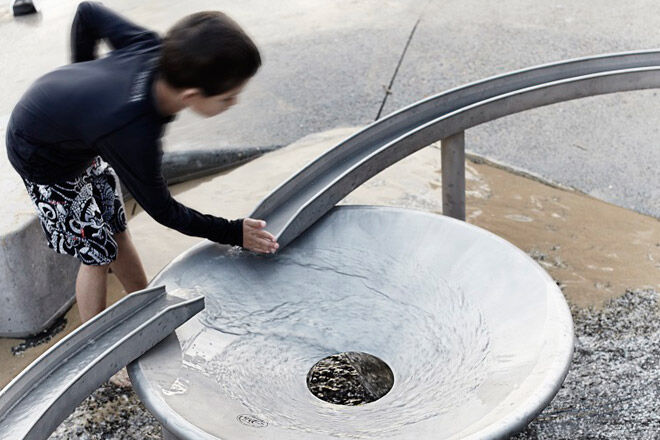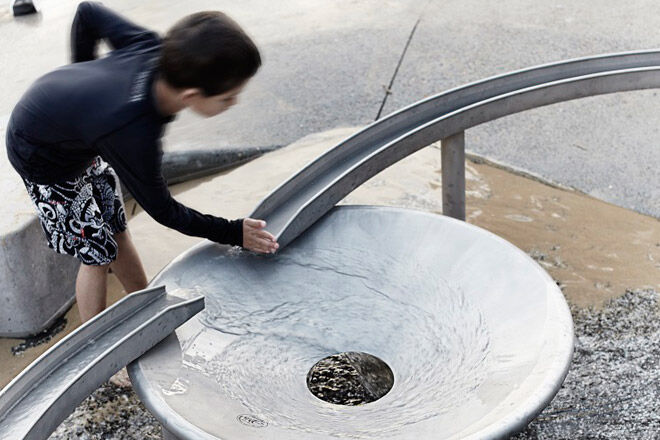 Kids of all ages love a super soaking and as the mercury rises, water is a great way to cool tykes down. Say "goodbye" to hot and bothered and "hello" to wet and happy, because water play brings good, clean and FREE fun to a family day out. Yay. Yay. And yay!
Whether they're working a pump, racing around fountains or following a stream through a playground, it's all go with H2O. Head outside to wet tootsies and whet imaginations.
Here are our top 9 water parks in Sydney that meet the water safety guidelines.
1. Blaxland Riverside Park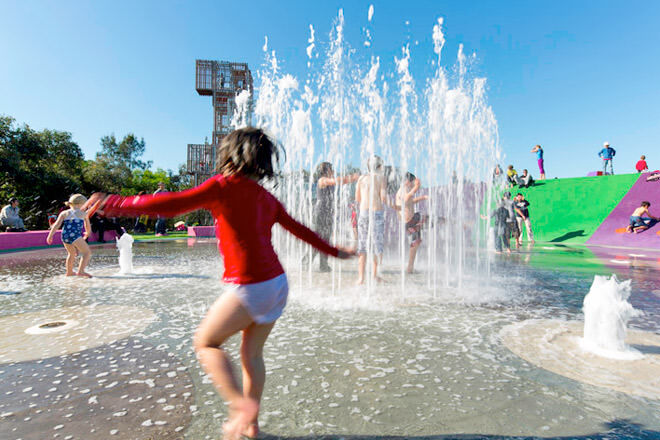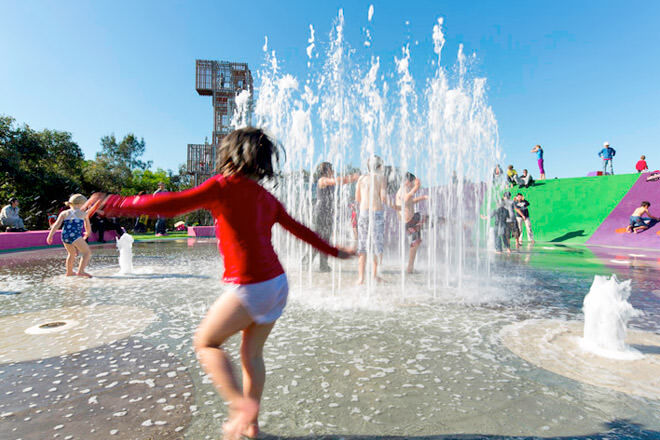 A visit to Blaxland Riverside Park is splash-tastic! With puddles, fountains and random explosions of water, this place keeps kids on their toes. Sydney Olympic Park, Jamieson Street, Silverware NSW 2127. (image via JMD Design)
2. Waterplay Park at Steel Park
Open October to March, Waterplay Park shows kiddies how H2O moves from 'mountains', across 'plains' and into an 'estuary' – with plenty of water play along the way. Illawarra Road, Marrickville NSW 2204. (image via Design Landscapes)
3. Pirrama Park Playground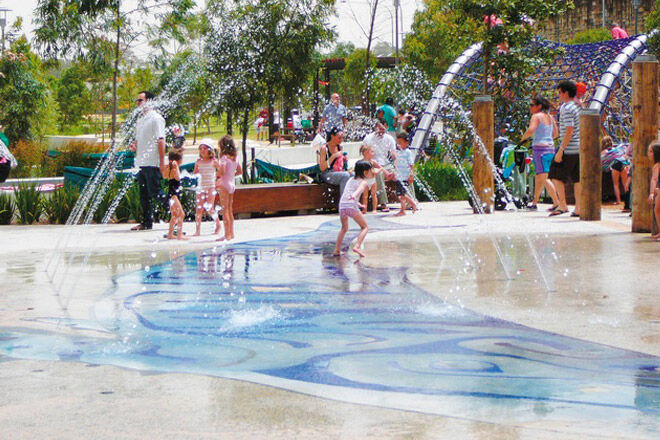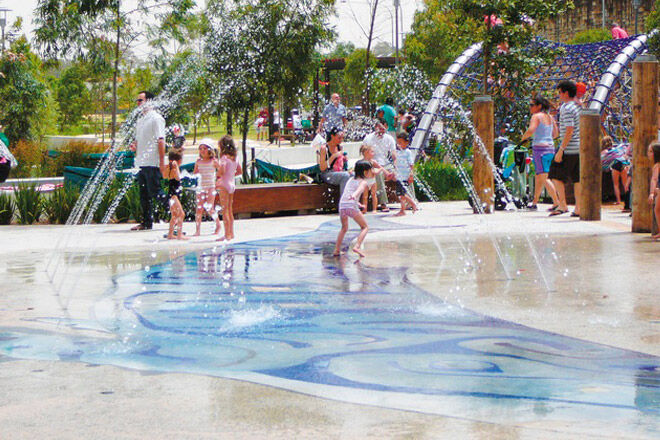 Kids have a whale of a time at Pirrama Park Playground, where water jets spurt out of the ground and families enjoy harbour views all day long. Pirrama Park, Pirrama Road, Pyrmont NSW 2009. (image via Sue Wake on Architecture Now)
4. Domain Creek Playground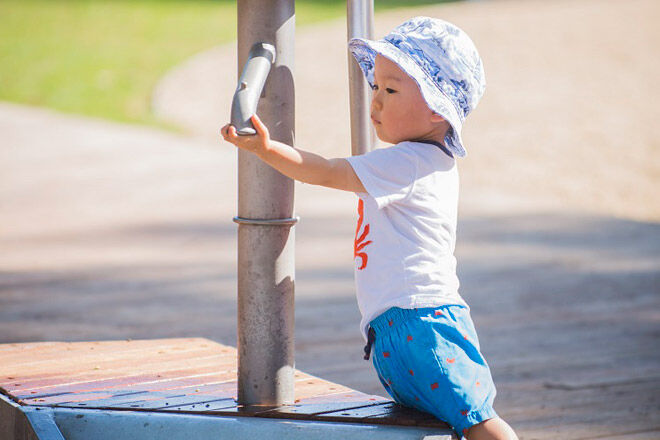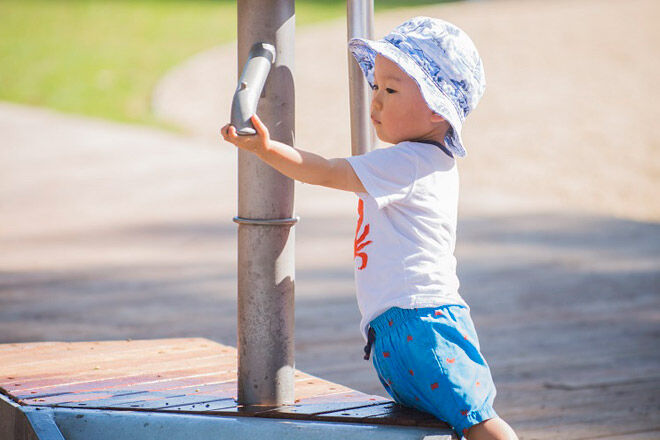 Domain Creek Playground is overflowing with great play equipment, but water-loving tots will head straight to the pumping station for puddly spills and thrills. The Paddocks Precinct, West Domain, Parramatta Park, Parramatta NSW 2150. (image via AILA)
5. Lizard Log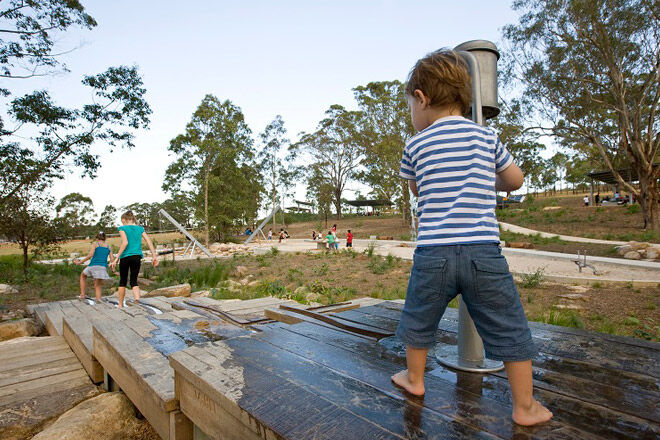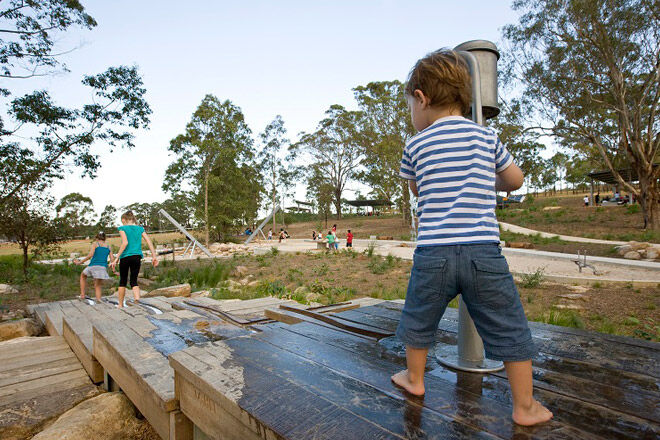 Voted Best Playground in the ACT/NSW Region, Lizard Log Playground also comes with a play deck and water pump to keep hands and feet busy. Corner of Cowpasture Road and The Horsley Drive, Abbotsbury NSW 2176. (image via AILA)
6. James Ruse Reserve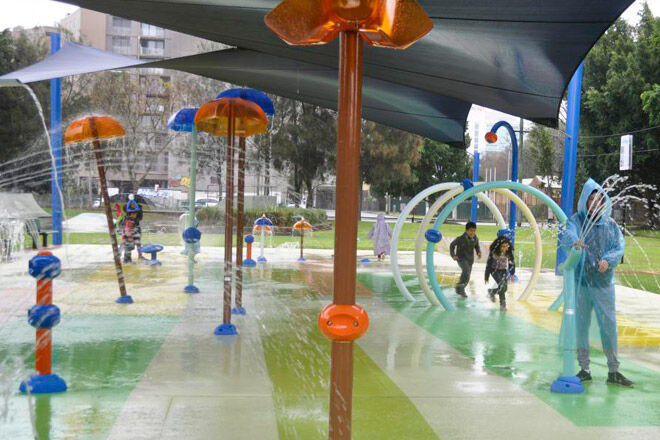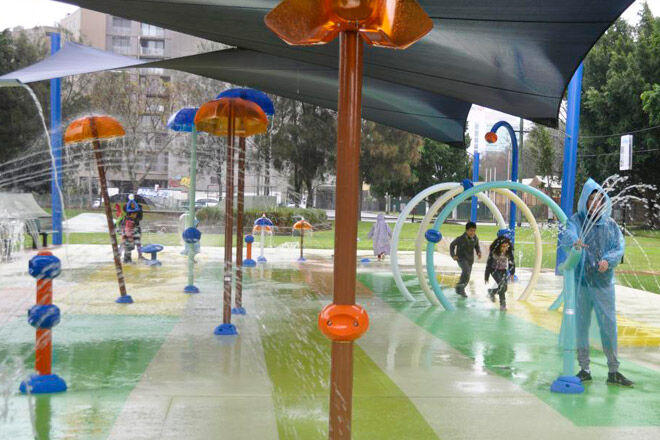 Open from September to May, James Ruse Reserve showers kids with water fountains, tipping buckets and splishy, sploshy fun. Hassall Street, Harris Park NSW 2150.
7. Philip Ruddock Water Playground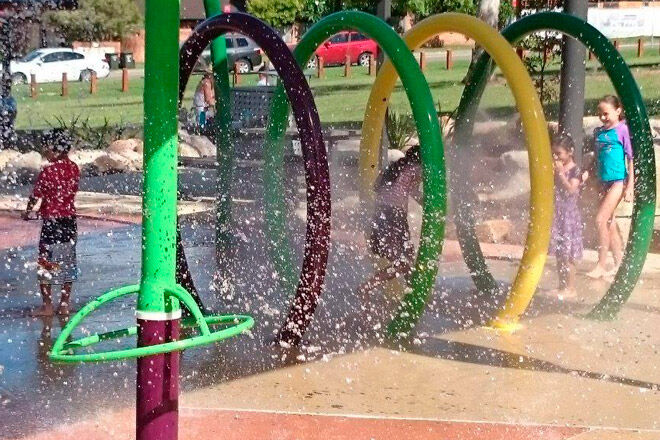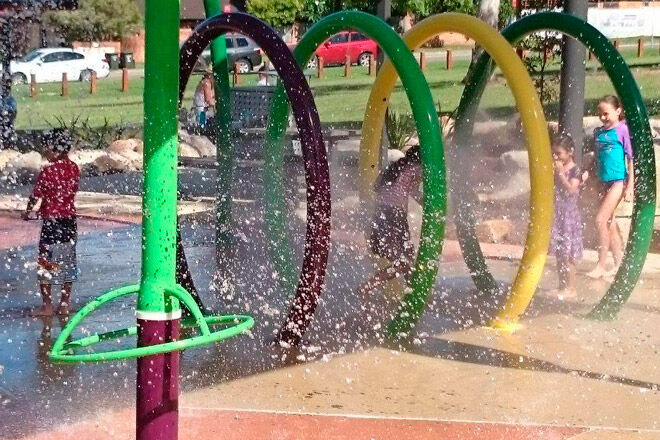 Another one that's open September to May is Philip Ruddock Water Playground. It runs rings around bambinos, with water splashing everywhere. Dundas Park, Yates Avenue, Dundas Valley NSW 2117. (image via Love to Explore)
8. Plough + Harrow Playspace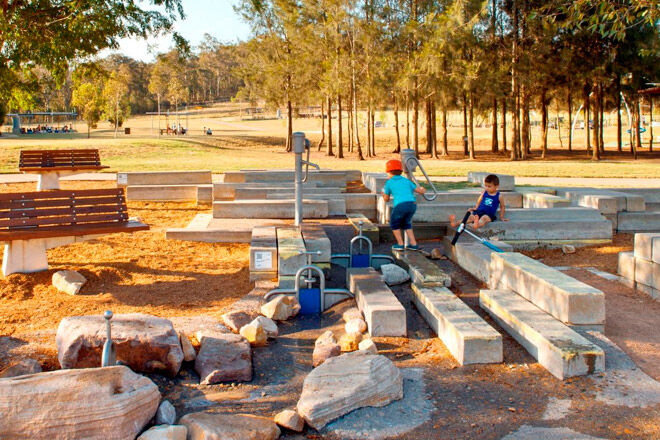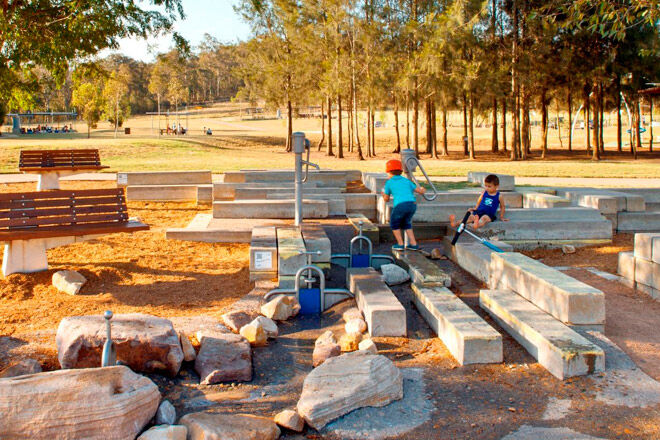 Head to Plough + Harrow Playspace where kiddos can pump water down a rocky creek bed, then give their legs a workout on the bike track! Corner of Elizabeth Drive and Windsor Road, Abbotsbury NSW 2176. (image via Group GSA)
9. Darling Quarter
Darling Quarter is the home of H2O. Make waves at the Pump Station (with 26 water jets), spin the Water Scoop round and round, wind the Water Screw and control the dam with Water Squirts. 1-25 Harbour Street, Sydney NSW 2000. (image via AILA)
---
Find More:
summer activities
13 water games to keep kids cool on hot days
Nature play: 10 reasons kids should play outside (+30 ideas!)