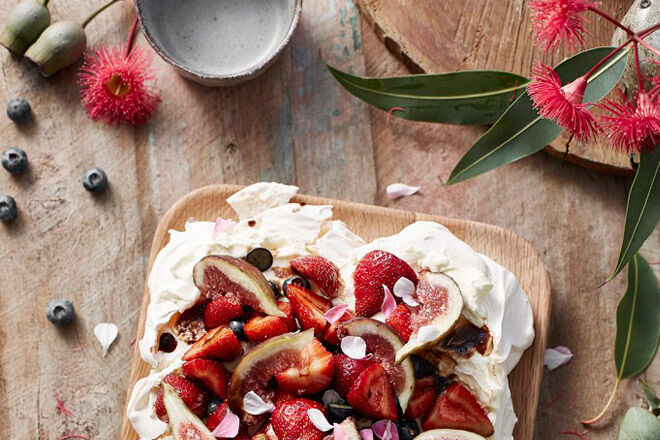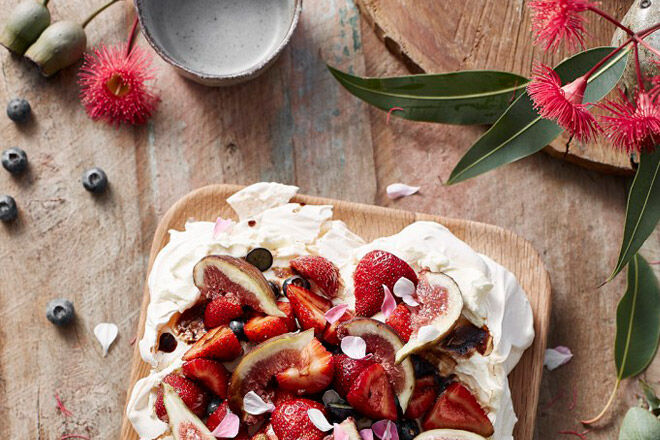 "It's nice, it's different, it's unusual!" This Australia Day, channel Kath and Kim and roll out a menu that's not exactly the standard Aussie buffet.
With tasty twists on classic recipes, these dishes will get the punters excited whether they're mad for meat or suckers for sweets. Just stick some flags on top and we can all be Aussie Master Chefs.
Say "g'day" to 7 'same, same but different' Australia Day recipes. Delicious!
1. Vegemite and cheese sausage rolls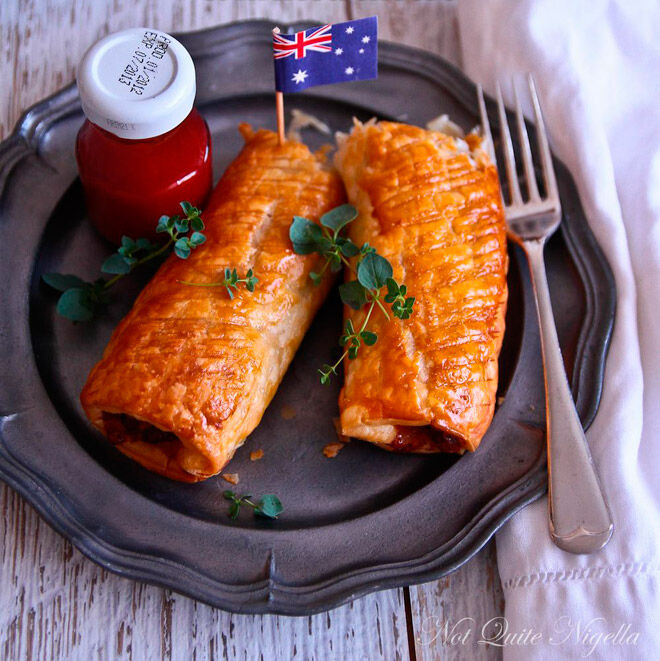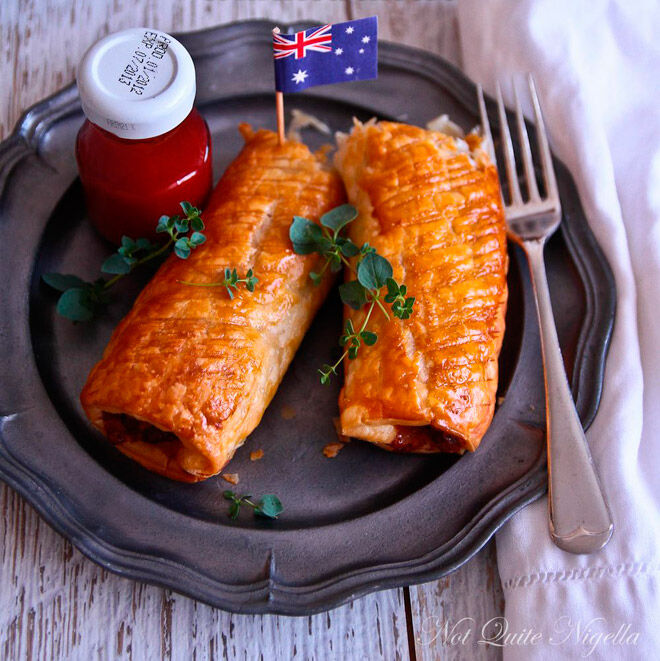 Happy little Vegemites will love this sausage roll with added yeast extract. It's true blue! (via Not Quite Nigella)
2. Coconut, lime and chilli barbecued prawns
Before throwing another prawn on the barbie, add some multicultural flavours to the mix. This recipe has just the right ratio of salty, spicy and limy goodness. (via Taste)
3. Mini creamy mushroom pies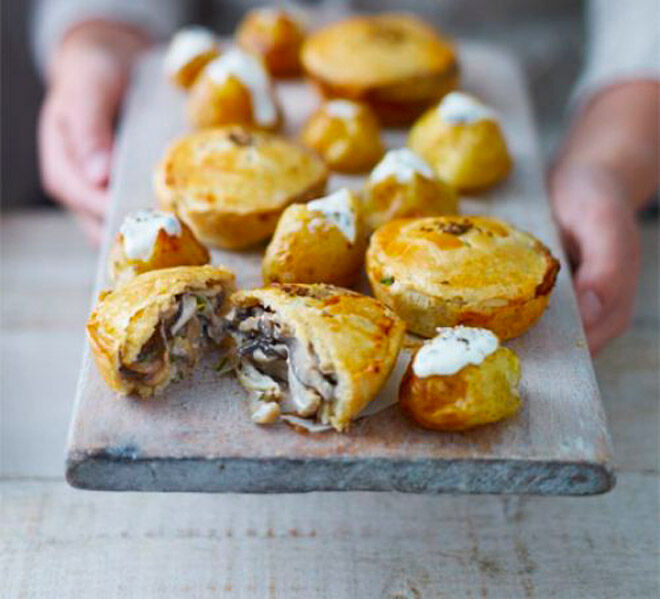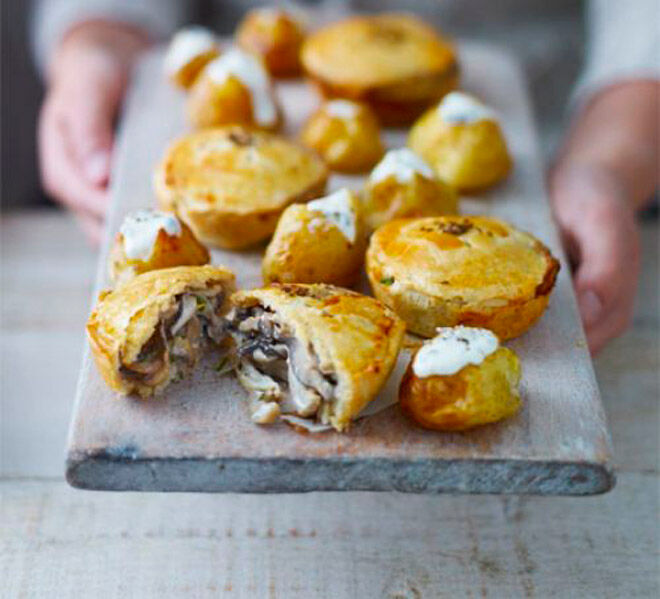 The Aussie meat pie is a legend, but for a vego option, be a sport and try this mushroom version. Just drop the Scandi caraway seeds and top it with tomato sauce. Bonza! (via BBC goodfood)
4. Balsamic berry and fig pavlova
Get a little bit gourmet with figs, balsamic and a rectangular pavlova shape, or go all out and make it Australia-shaped (to prove that we really did invent the pav, maybe). (image via Temple & Webster Journal)
5. Lamington cake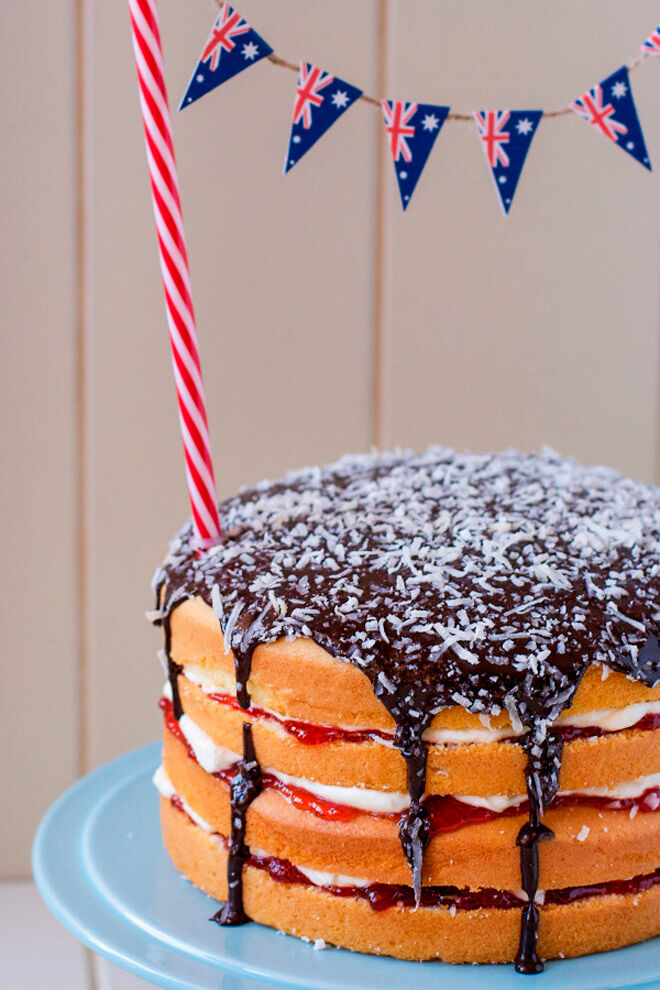 Lamingtons are usually small and square, but this big and round lamington cake is stacks of yum too. Top it off with Milo icing and a DIY Australian flag bunting. (via Love Swah)
6. Jelly Belly dessert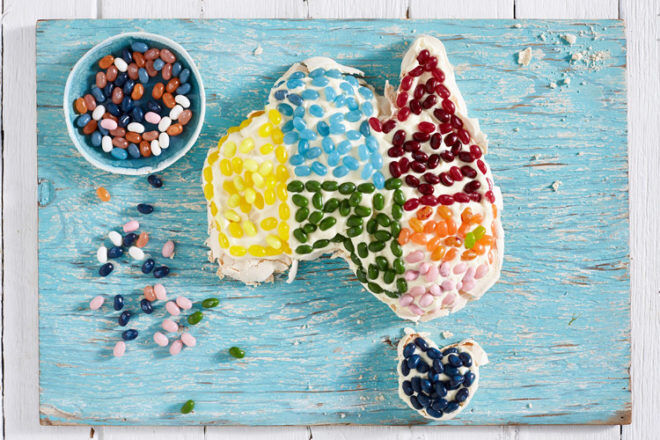 Get kiddies to lend a hand decorating this Australia Jelly Belly pavlova (or sponge cake). Just lather an Aussie-shaped base with cream, then make a State-ment with different coloured Jelly Bellies. Yay!
7. Tim Tam salad
Balance the food pyramid (haha) with this kale-free salad. Easy to prepare and high on nutritional chocolate content, it's a winner, winner Tim Tam dinner. (via Kirsten and Co)
---
Find More:
Australia Day fun
6 fab recipes for your Aussie Day feast
Oi! Oi! Oi! Australian baby names to cheer about
Favourite Australian made products 2016