Share the love – and the creativity – by making your own cards and gifts this Valentine's Day. With help from a little person at home and some inspo from arty peeps around the world, it's easy to DIY something special for the 14th.
So what will it be? A keepsake to treasure forever? A recipe the fam will love? A greeting card with a difference? Or all of the above with a choccie on top?
Here are 10 Valentine's Day ideas that come from the heart. Have fun with your little one!
1. Happy thoughts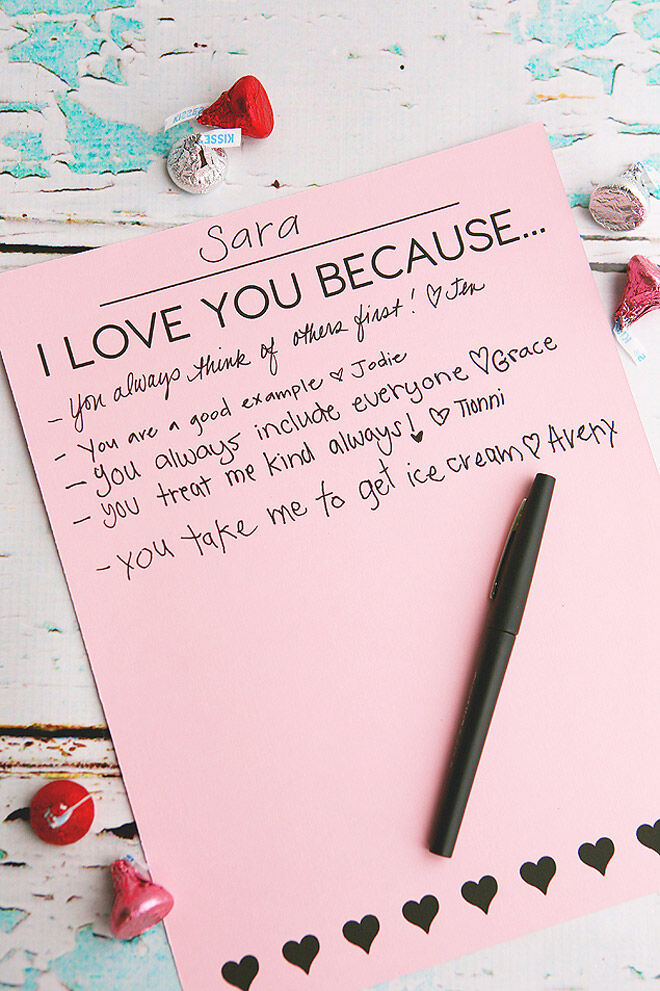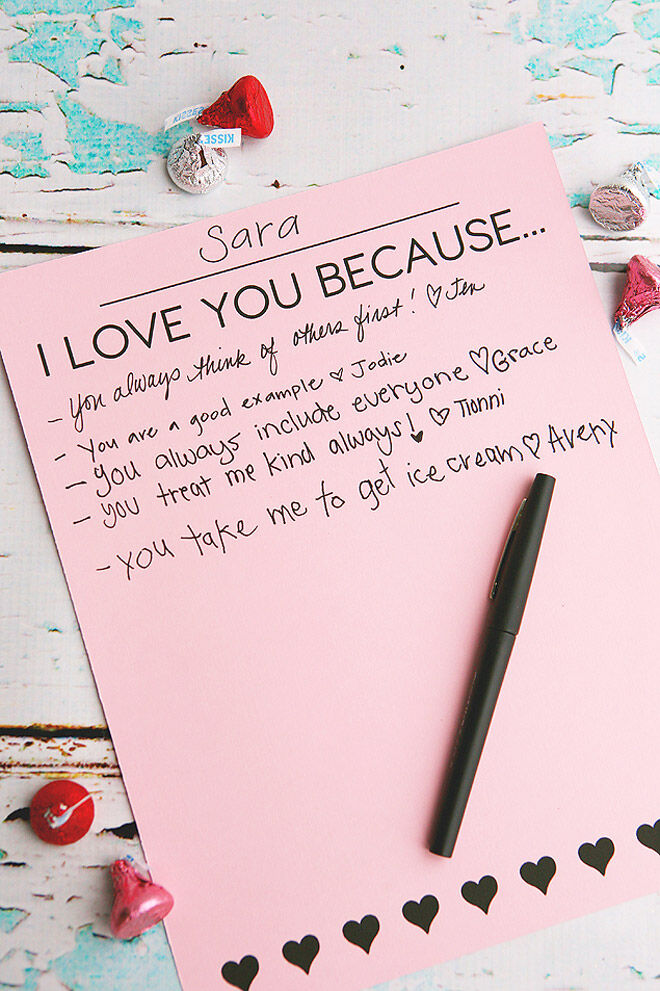 Sharing is caring and this I Love You Because… activity sheet by Eighteen 25 is fun for all the family. Just print out one for each person and take turns adding love-ly comments to everyone's page.
2. Say it with flowers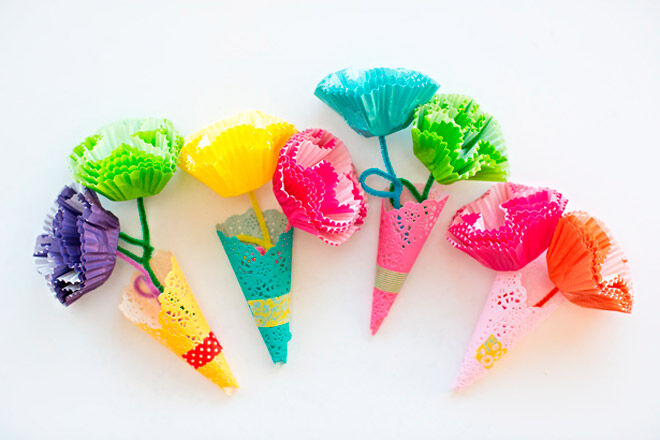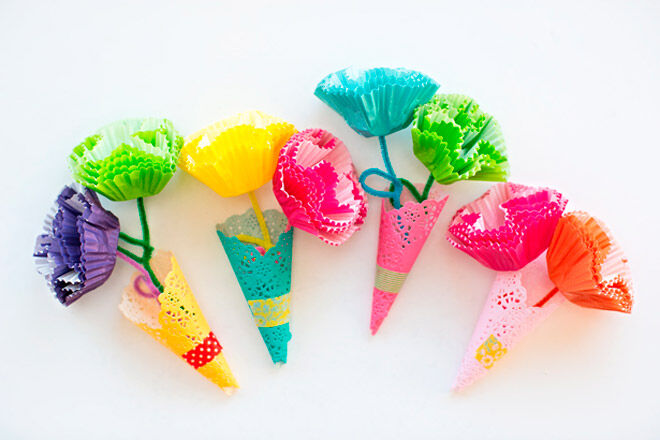 Sit back and smell the tissue paper with a colourful DIY bouquet by Hello, Wonderful. Paper doilies, pipe cleaners, cupcake cases and washi tape are all it takes to make Mum's day (hint, hint!).
3. Pop heart cookies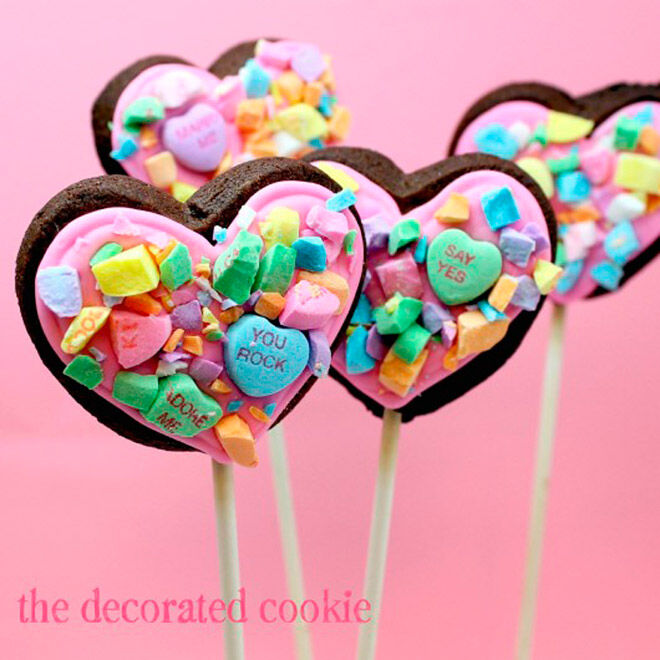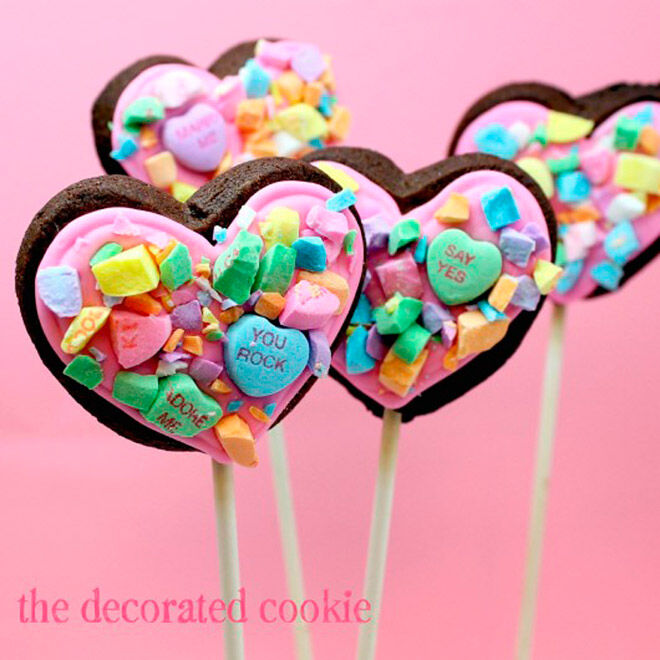 Break some hearts (lolly ones) with this adorable recipe for crushed conversation heart cookie pops by The Decorated Cookie. The job of sprinkling on sweets goes to the littlest members of the Master Chef team, aka The Taste Testers.
4. Here comes the sun… catcher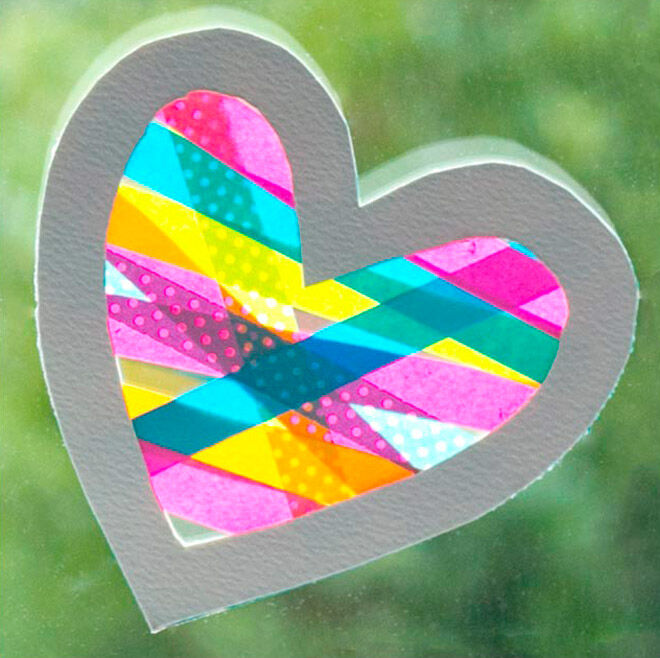 Hands up if you love washi tape! Kids and mums will get totally stuck into these gorgeous washi tape heart suncatchers, so we know what dads are getting on the 14th…
5. Make a bang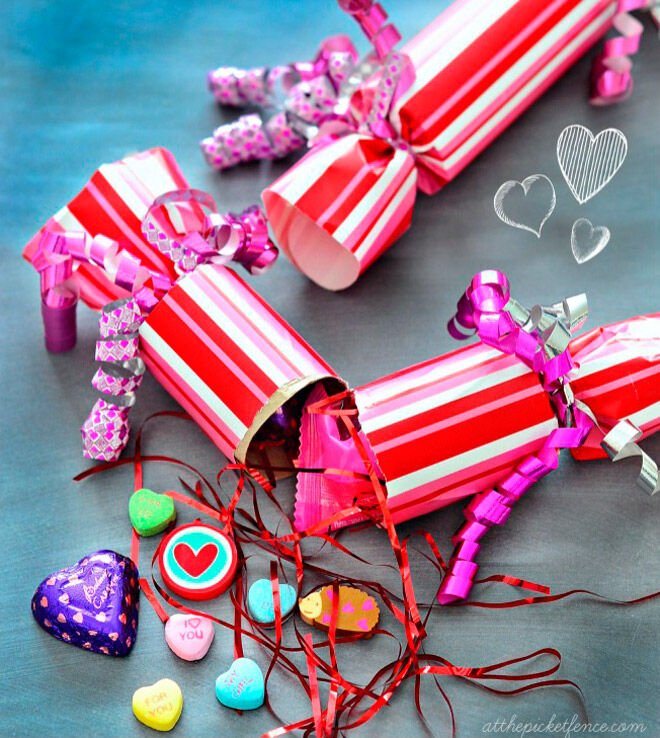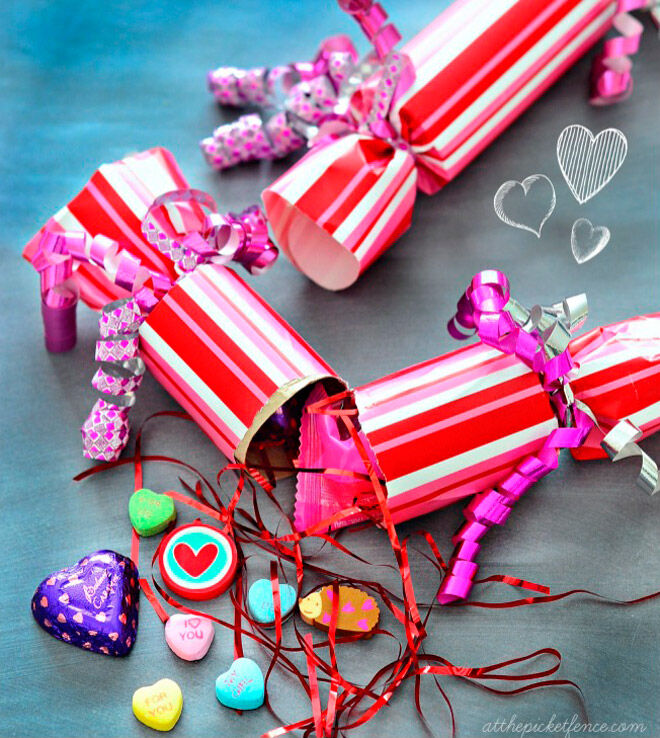 At the Picket Fence party poppers are fun to make and even more fun to pop. Stuff goodies inside (confetti, lollies, stationery, sweet messages, oh my!) and go from 'craft time' to 'party time' in five minutes flat.
6. Up, up and yaaaaaaay!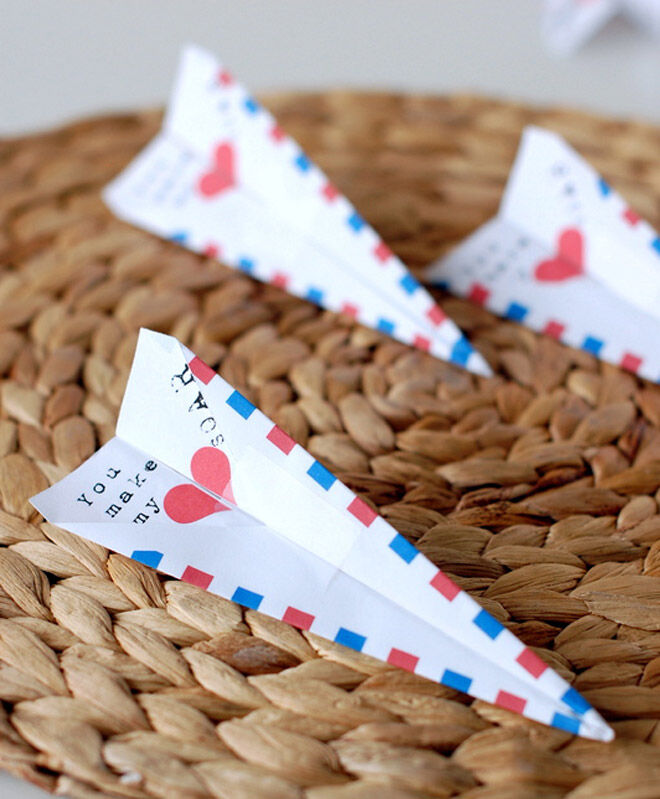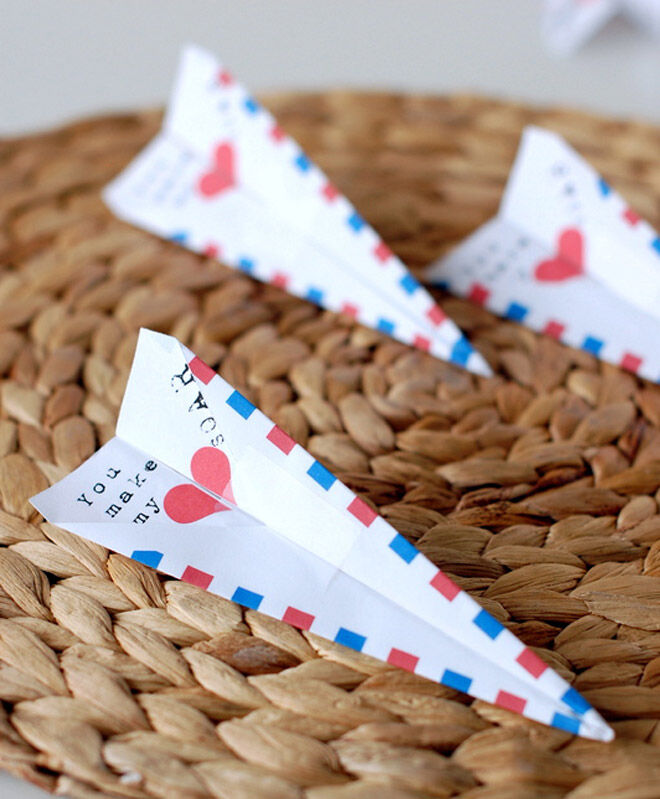 This paper aeroplane printable is a Valentine's card, kids' activity and toy all-in-one. Download it for two bucks from No Biggie or get inspired to make your own in the family hangar – umm… home.
7. Woolly, woolly cute cards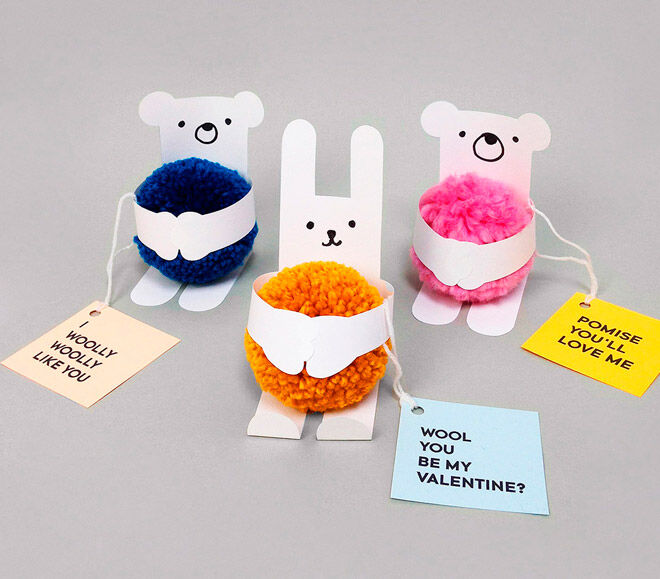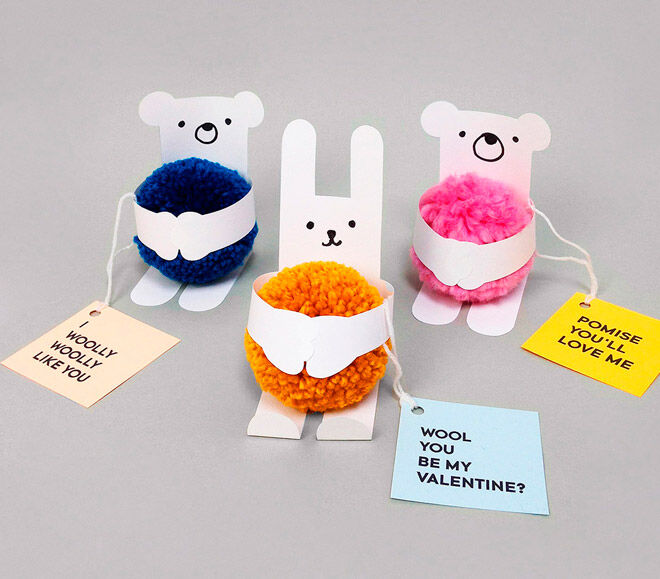 Mr T might be good for gold accessories, but Mr P is your go-to for creative printables. These beary cute cards are made extra special with handmade pompoms and punny taglines. "Wool you be my Valentine?" Yes, please.
8. Fruit-a-licious fortune cookies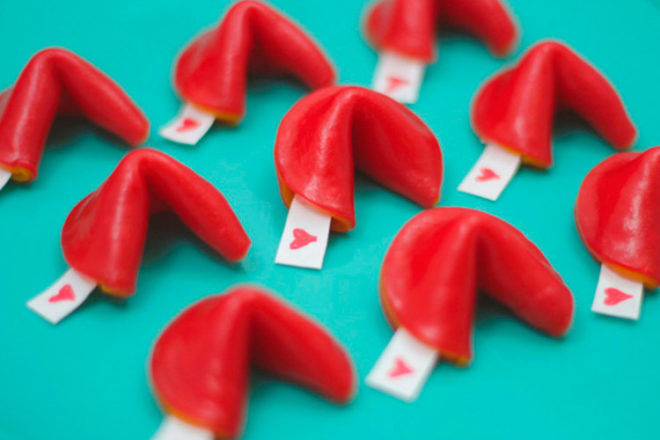 Roll up, roll up for a snackable Valentine's Day idea! She Knows fruit roll-up fortune cookie valentines are filled with sweet handwritten messages and fruity goodness.
9. Fantastically foxy craft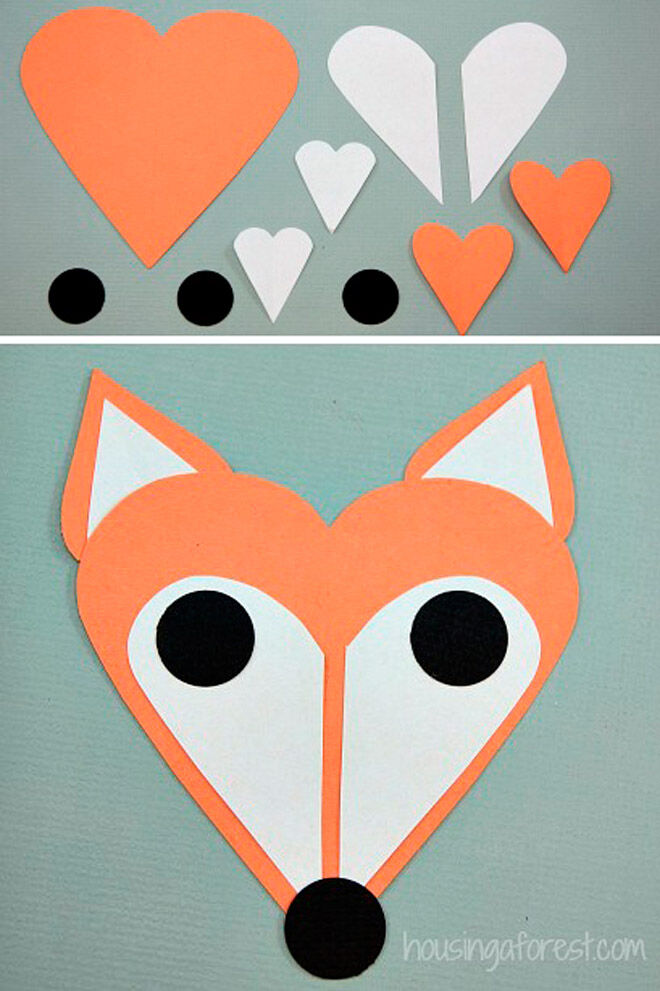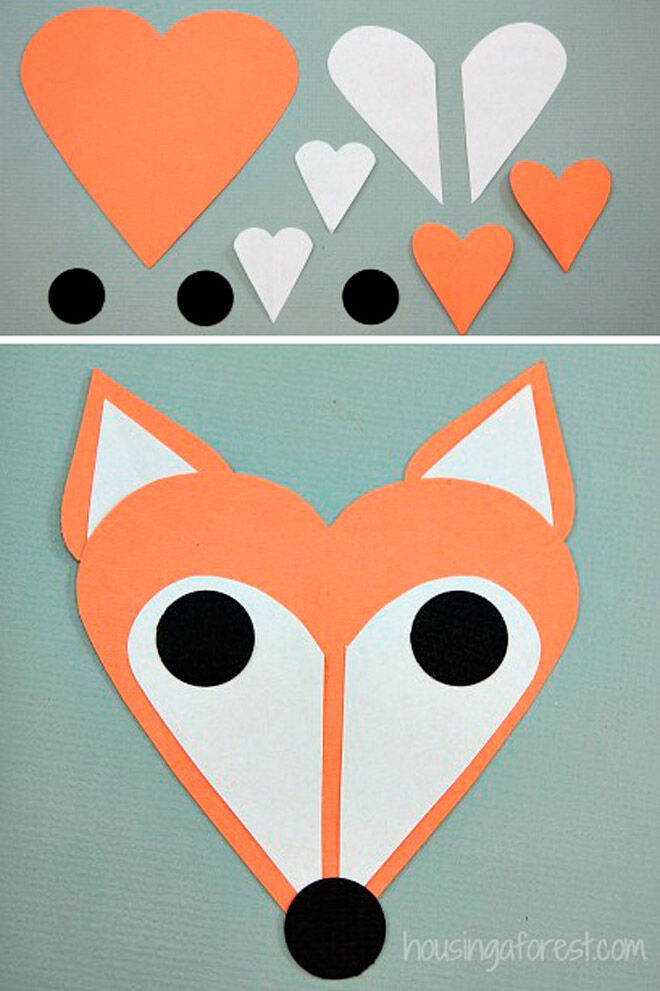 Roses and chocolates are all very nice (ok, they're AWESOME!) but this handmade fox by Housing A Forest comes from the heart – and orange is the new pink. Possibly. Add a littlie's message on the back and it's a winner.
10. Fly a kite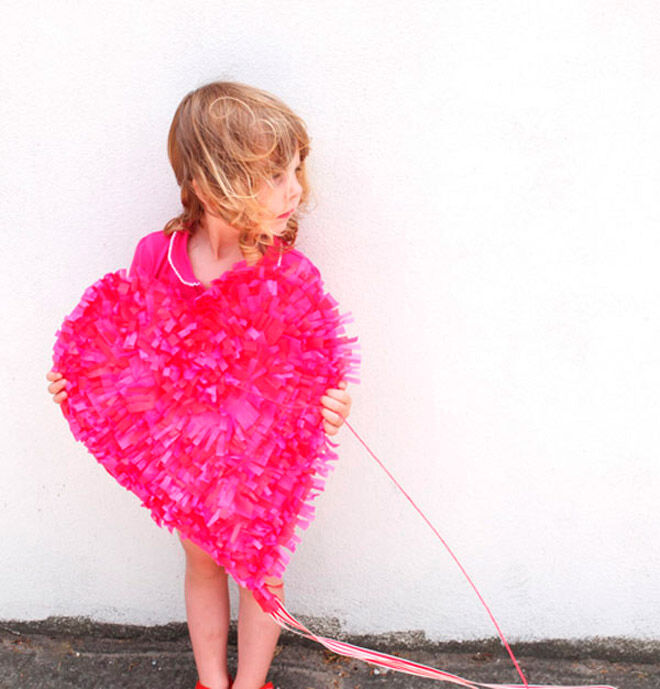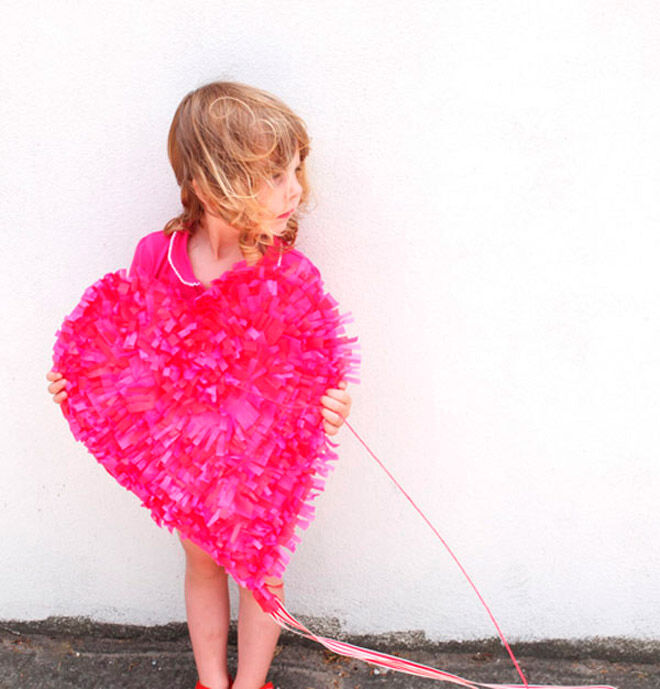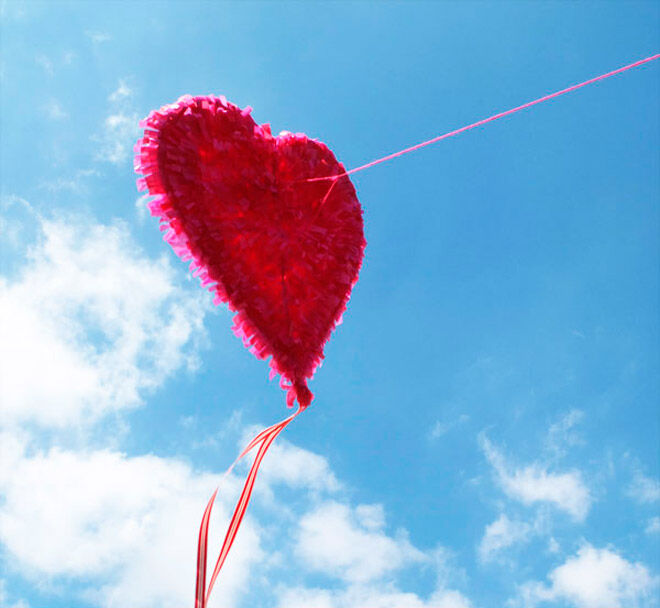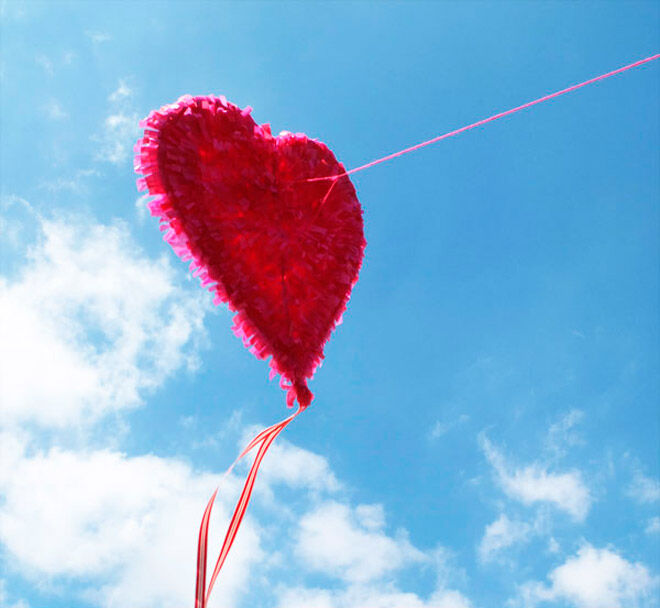 A handmade kite like this one by My Poppet Makers is a gorgeous gift for younger kids and older tykes will be snipping tissue paper to their heart's content as you make it together. Wheeeeee!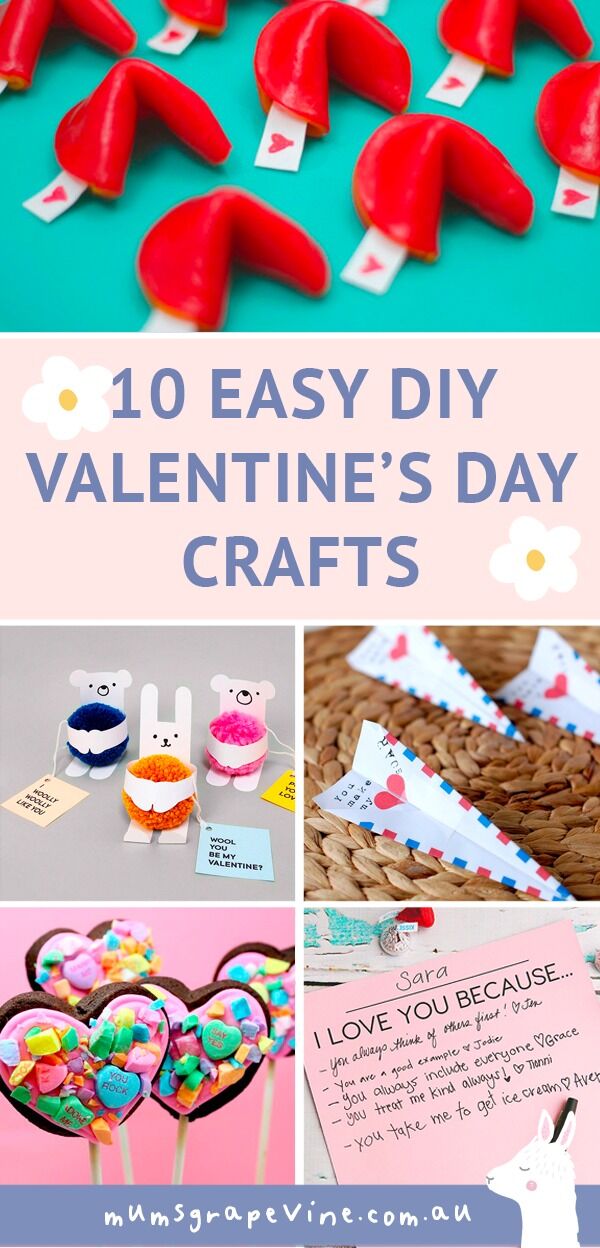 ---
FIND MORE:
 Valentine's Day ideas
14 Valentine's Day picks for little sweethearts
15 ways to make this Valentine's Day the best yet!
13 Valentine's Day activities for the little ones you love!