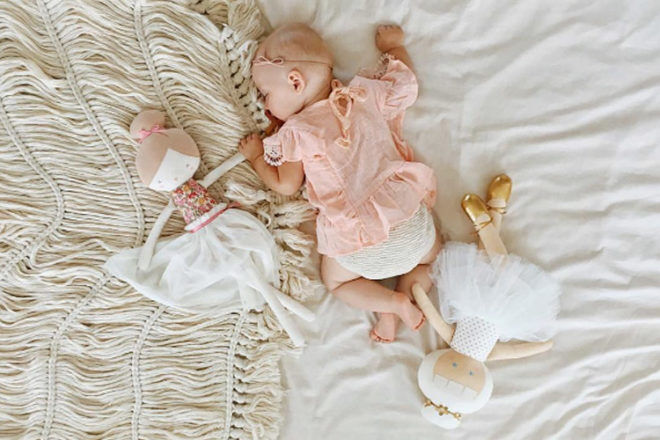 Hello dolly! When a baby gets their first doll, a whole world of caring, sharing and friendship opens up. Sure, dolls might not say a lot, but these cuties are custom-built for cuddles!
With baby soft 'skin', chubby cheeks and the sweetest outfits this side of Poppets Fashion Week, there are lots of dolls for little girls and boys to love. Go with a classic, a modern twist or add in goodies like a heartbeat or teether. Then it's hugs all round!
Here are 10 first dolls for babies that are sure to become friends for life.
1. Classic charm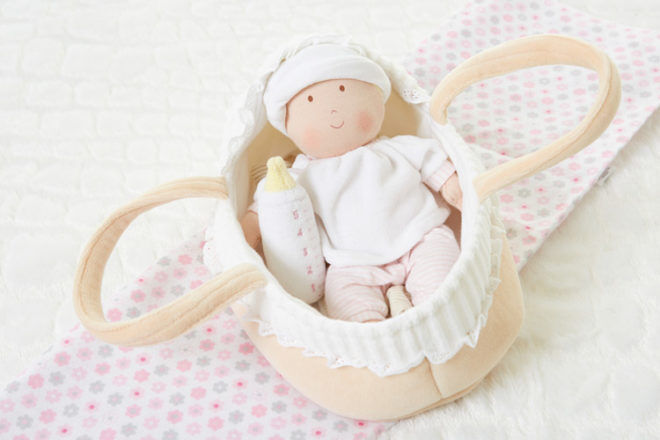 Soft enough for newborn snuggles, this dolly from Sri Lankan brand Bonikka ($59.95) comes with a bottle for night-time feeds and a bassinet to boot. It's neither too pink nor blue, so baby can decide whether it's a boy or girl. Find it locally at Hip Kids.
2. This papa don't preach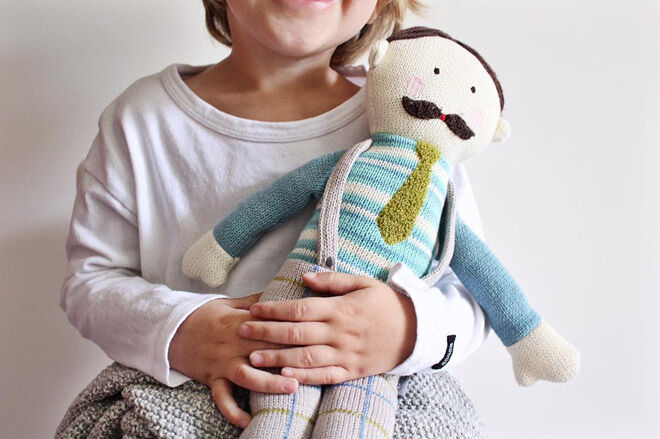 A Nana Huchy Papa-knitted Doll ($45) will tickle the fancy (and funnybones) of little people. He's a great excuse for Dad jokes, so get some ready and wait for the right moe-ment. Boom-tish!
3. Soft and sweet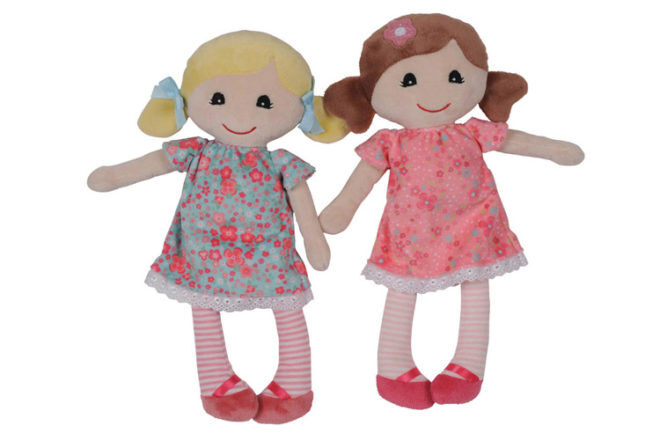 Pack up their cuddles in a cute pink bag and smile, smile, smile with this Tiger Tribe Baby Emily Rag Doll ($40). Perfect for newborns and beyond, Emily comes as a blonde or brunette and is made from totally stroke-able Velboa fabric. She lives in a vintage-style carry case for toting to grandma's house.
4. Lil' snoozers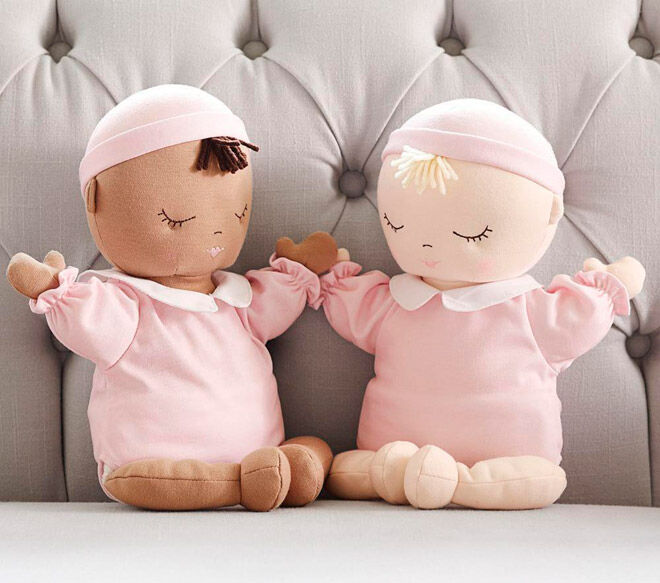 Shhhh, don't wake up the Pottery Barn Kids Baby Dolls ($59)! With delicious embroidered faces, soft cotton bodies and clothes attached with velcro, these sweethearts are definitely getting their beauty sleep.
5. Rag dolls go modern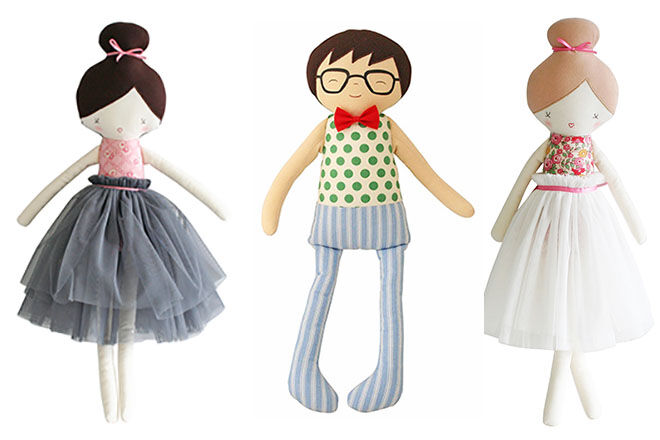 The Alimrose Ted Cuddle Doll ($54.95) is fine and dandy for babies right from the day they are born. With a bendy, colourful and patterned body, bubs will go dotty for Ted. For something a little more girly, we love the beautiful Amelie dolls ($64.95) from Alimrose.
6. Asleep in a heartbeat
Both a snuggly friend and a sleep aid, the Lulla Doll by RoRo is music to the ears of infants and mums. It helps babies fall asleep faster and stay asleep longer by playing eight hours of real heartbeat and breathing sounds. Thanks, Lulla! Available from Sleep Tight Babies ($99).
7. So Frenchy, so chic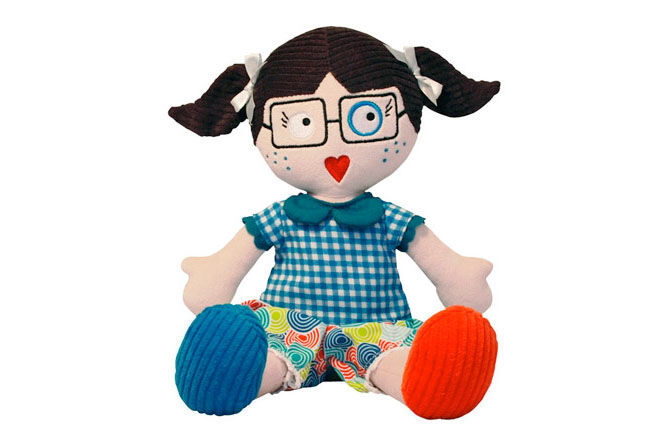 Ooo la la! Les Mistinguettes rag dolls bring French flair to playtime, and Suzette is rocking her own brand of geek chic. Mix and match the dolls' outfits to keep babies on their toes, then throw Suzette in the wash for a fresh look. Available from Top Toy ($89.99).
8. Dream a little dream with me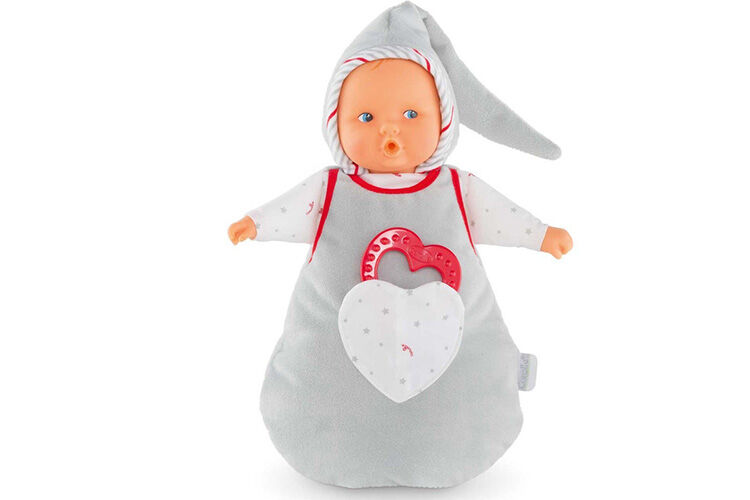 The Babisleeper Little Star Blanky Doll from Corolle is a dream come true for babies. With a heart-shaped teether that bubs can borrow, the doll gives hugs to the moon and back. Awwww! And here's a little secret – all Corolle dolls smell amazing. Available from Send A Toy ($64.95).
9. The mini me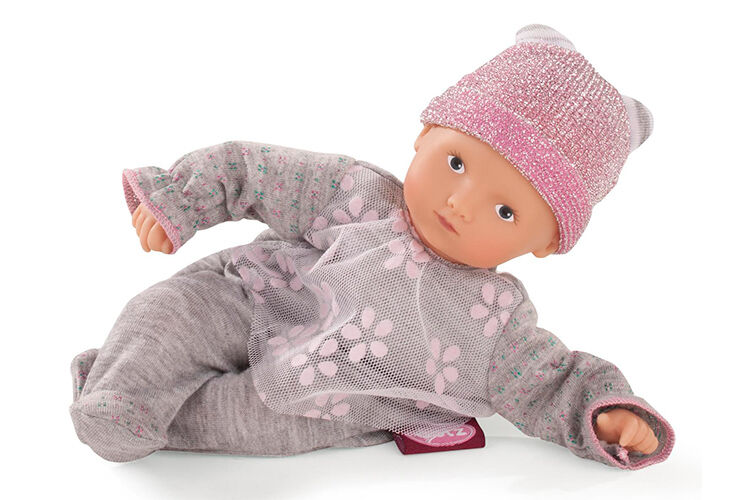 Give older babies a doll that looks more the real thing. Gotz Mini Muffin ($39.45) is a petite size just right for little hands to hold and has a soft body for bedtime cuddles. And even though this sweetie pie has a vinyl face and limbs, she can still go into the washer when she's grubby. Snap it up at Good To Play.
10. Play that funky music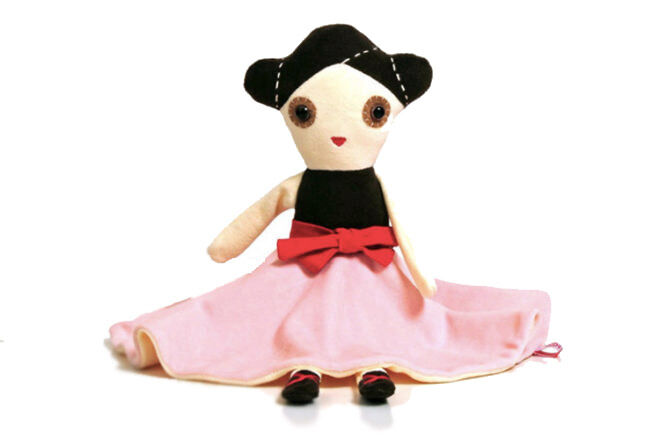 Now, she's not your usual rag doll … and that's what makes Anna Ballerina ($64.95) from Dutch brand Esthex so very special in our books. A little quirky, we love her wide-eyed look. Made to be hugged and played with, she also plays a tune to help baby drift off to sleep. If that's not enough, she can even go in the washing machine. Find her at Jadrem Toys.
Now that we have baby's first doll sorted, take a browse through our archives for more fabulous baby toy finds, including these fun stacking toys sized just right for the littlest hands.
(top image via Instagram/Christine Simplybloom)