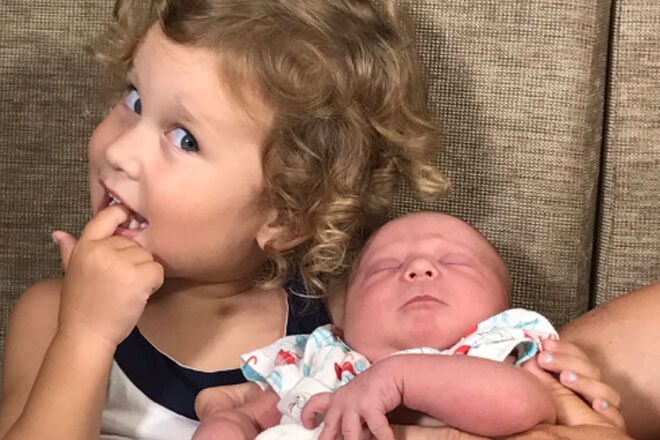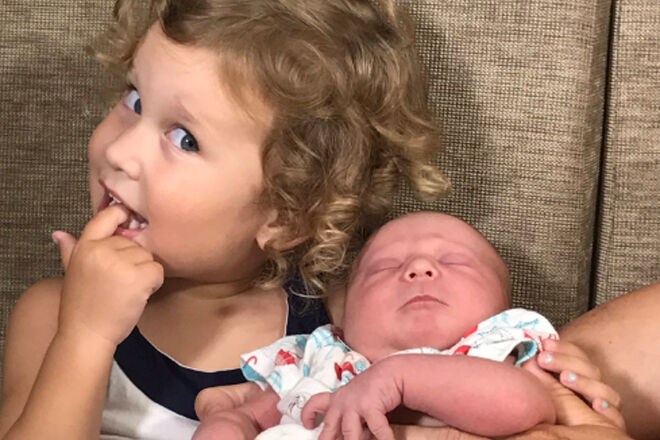 Giving birth in a ute is the stuff of Aussie legend and one Queensland mum has managed to do it, not once, but TWICE!
Rebecca and Sean Dalton are the proud parents of two girls, delivered three years apart in Daddy's Triton ute.
"There's something special about this ute," tweeted proud dad Sean.
Thanks to my trusty @MitsubishiAust Triton for the safe delivery of my 2 beautiful daughters. There's something special about this ute!! https://t.co/o1gJpETMXS

— Arvo Storm (@Arvo_Storm) February 12, 2017
Their first daughter Keeva,was born on the front seat three years ago. This is how Sean described her arrival to 9News.
"I was going about 80, just hit a speed bump and I think that's what made her come out," Sean told his 9News colleagues.
Whatever works!
Oops, she did it again!
Second time around, the Caboolture couple were gearing up for an in-ward hospital birth. Instead, little Stella accelerated into the world even quicker than her sister! Their newest daughter was born on the back seat this time, less than five minutes from the hospital.
Sean, a video editor for 9 News, says, "Who would've thought lightning would strike twice, it's just unbelievable."
There are no current plans to try for a third, but the couple are definitely on their D plates if they do – Delivery plates, that is.
And what's the secret to their ute beaut births? Rebecca says, "We make a good team, so whatever it is, Sean drives well and I deliver well, I guess."
The family is now back at home, the Triton has been professionally cleaned and there's just one thing left to do – get these guys a spot on Ellen. And fast!
(top image via Twitter)
---
Got your own birth story you're itching to tell? We're always on the lookout for new stories to feature. Submit your birth story.